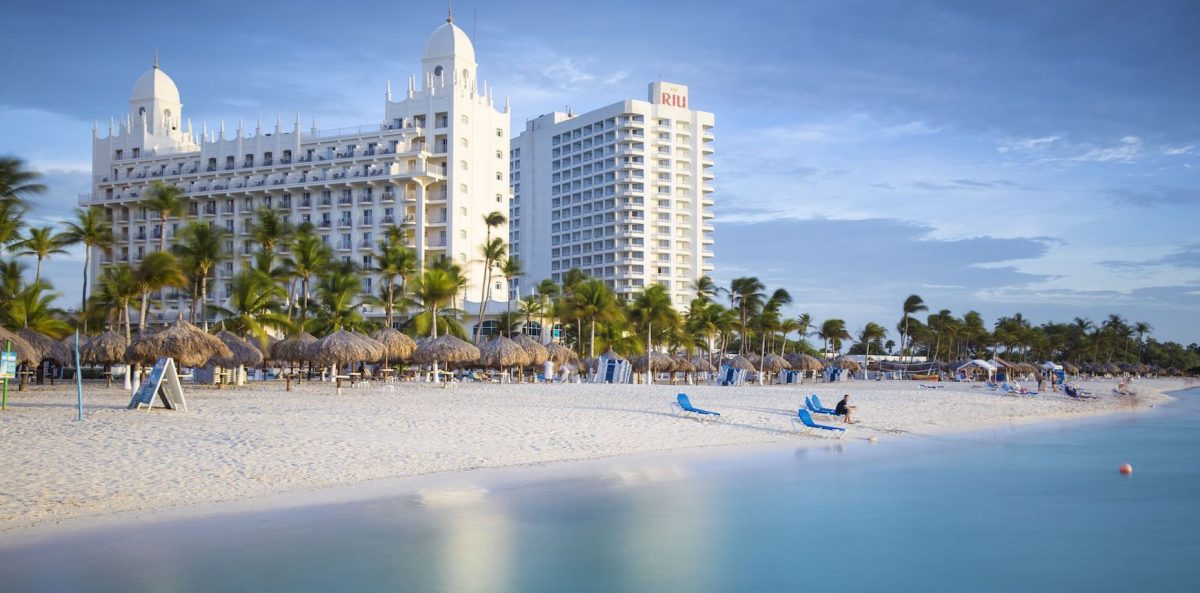 Aruba Group Vacations
Take Your Group to Aruba
The beautiful island of Aruba is well known for its expansive golden beaches, but did you know the island is also home to shipwreck diving, natural tropical forest, and wind-formed deserts as well? With Aruba group vacations there is no shortage of gorgeous sceneries to admire, and the local lifestyle and culture await friendly encounters for every traveler who visits.
Learn more about what it's like to host an Aruba group vacation by joining us below: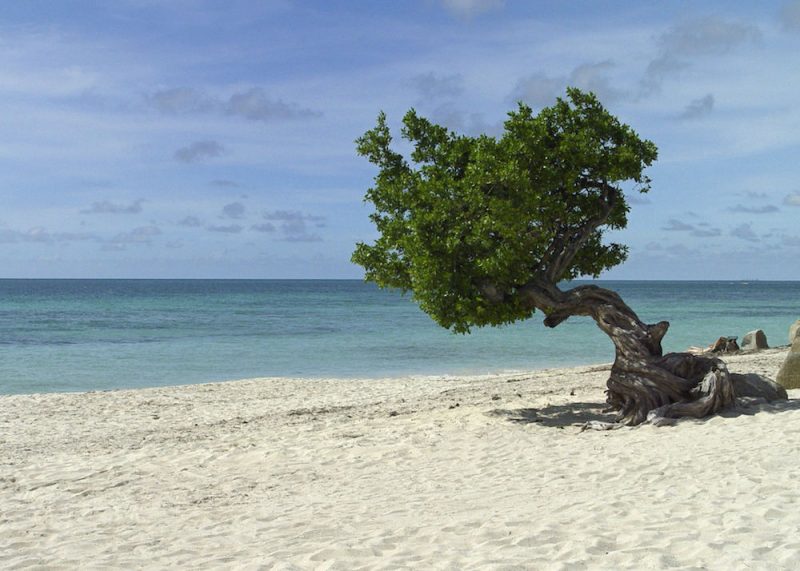 Know Before You Go
Aruba group vacations are spectacular for a variety of reasons, despite not being the closest tropical destination one might consider. Flight rates could be high for guests after all the airport is small and only so many international flights can be accommodated, however, they can still be found from just about anywhere in the United States. Resort options are wonderful, with contemporary properties and chic amenities easily accessible.
Utilizing TravelZap for your Aruba group vacation means you'll have a certified travel expert with years of experience, able to assist your entire group. Certain resorts may offer unique group perks based on your party-size, such as free rooms, free nights, or even free private events like cocktail hours or welcome parties.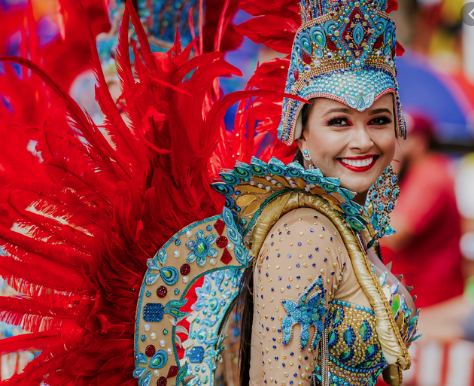 Local Culture and Lifestyles
You'll find the origin of Aruba's rich history on cave walls, pastel architectural facades, and most certainly on the faces of the happy locals. From ancient Indian roots, through the Spanish and Dutch rule, now the island is a constituent county of the Netherlands. There are over 90 nationalities amongst the island's inhabitants, noticeable from the sculptures of Oranjestad to the historical vacation packages available for tourists.
Overall there is a spotlight on hospitality. Excellent living conditions and fabulous weather lead to a high level of safety, and the multicultural background offers a unique identity. Popular times to visit include during these celebrations of heritage on display throughout the annual seasons, particularly during Aruba's Carnival festivities — the biggest party every year!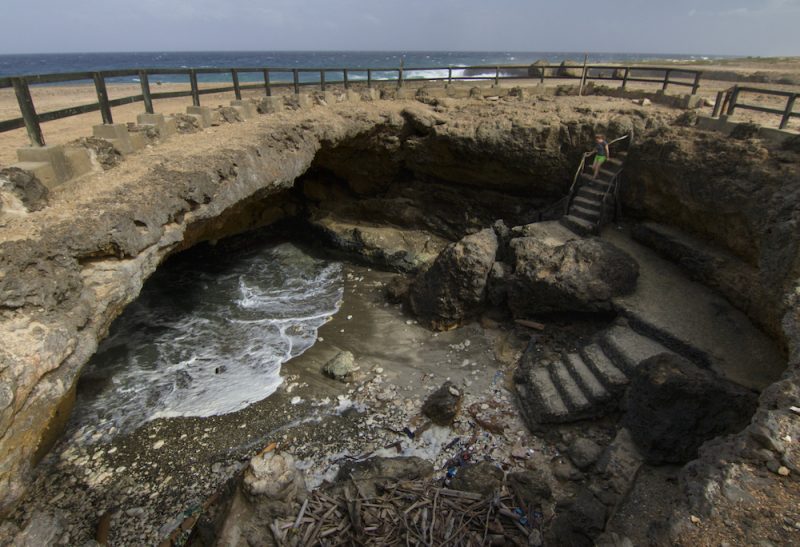 Historic Sights and Sightseeing
In Aruba, there are a plethora of landscapes to explore. The calm sandy stretches along the west coast welcome beachgoers, or hikers can rejoice amongst the windswept steps to the peak of Hooiberg Hill. This is Aruba's most iconic mountain, created by prehistoric volcanoes. Other sights include Arikok National Park, where Caribbean beaches lead to rugged deserts and large cacti. Here natural pools are swimmable and the Fontein Caves are of one of the most popular features across the entire island-nation.
Although small at first glance, the incredible diversity offers natural attractions found nowhere else for your Aruba group vacation. If you don't want to spend your entire time relaxing, you can enjoy the scenery by foot, bike, or off-road vehicle.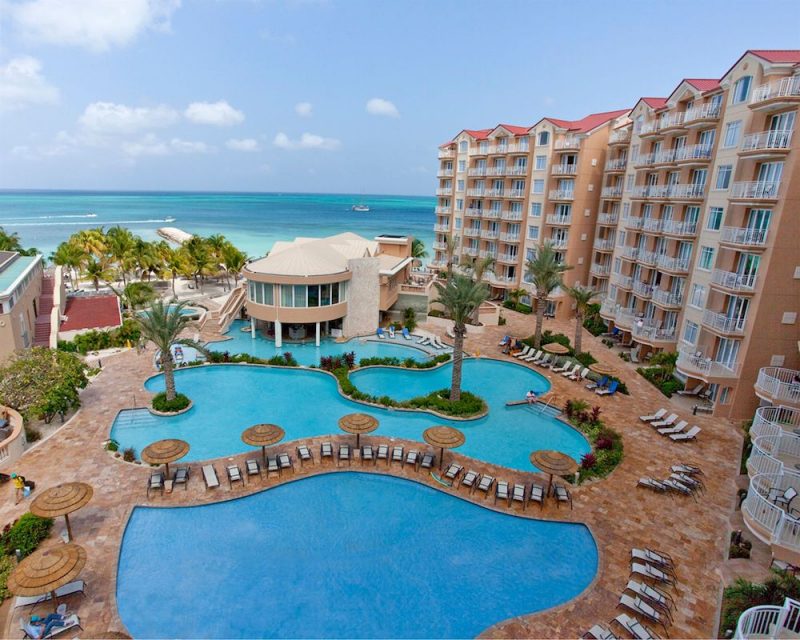 Where to Stay
The main tourist hubs are split into two sections of Aruba, the high-rise area of Palm Beach, and the low-rise area of Eagle Beach. You'll find trusted brands, and a local community that cherishes tourism and educates the youth on the importance tourism plays on the local economy. Perhaps this is why hospitality is so welcoming across the island. Year-round you can expect around 75% of filled occupancy at resorts, so book your Aruba Group Vacation far in advance!
On famous Palm Beach, you'll find the RIU Palace Aruba, just minutes away from shopping, dining, and a bustling nightlife. This resort is perfect for group vacations focused on fun and excitement. With three pools, a variety of dining options, and daily entertainment for both kids and adults, this resort provides all the crucial requirements for an exceptional group trip. Or stay at the Divi Aruba all-inclusive resort, another resort designed for family vacations. There are freshwater pools to enjoy, white sandy beaches to lounge on, and enough activities to keep everyone in the family (and extended family) entertained.
Ready to learn more about Aruba group vacations? Follow the button below to explore more of the area:
Have questions about planning your destination wedding? Call us now:

800-838-9313