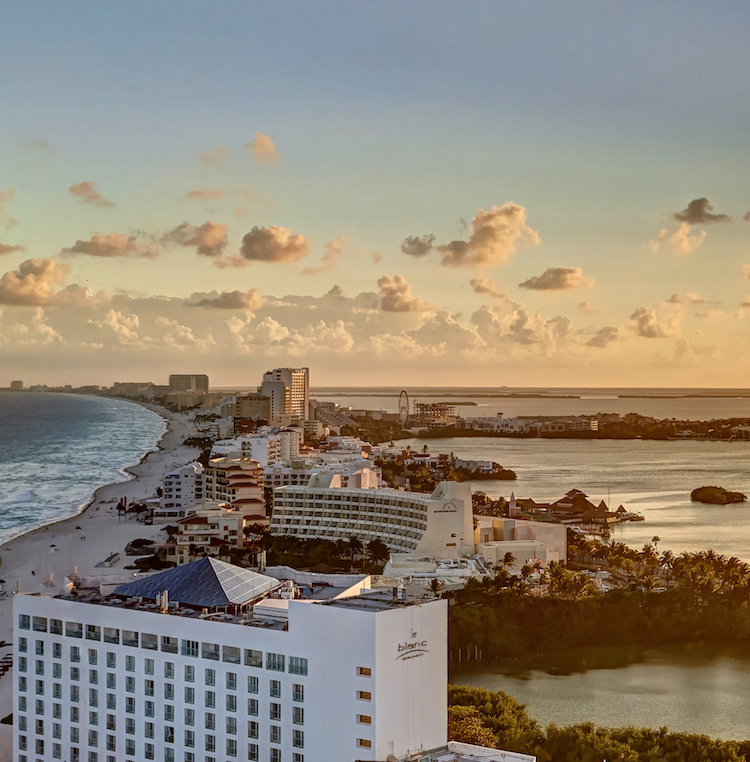 Mexico Family Reunions
Mexico Family Reunions
Mexico has numerous locations that are perfect for a group family vacation. Our all-inclusive family reunion destinations on the Pacific coast and in the Mexican Caribbean provide nearly endless ways to relax, explore, and take in all of the beauty the country has to offer. Your affordable family reunion vacation can be accentuated by views overlooking the Sea of Cortez in Cabo San Lucas or hiking along verdant mountainsides in Puerto Vallarta on Mexico's Pacific side. Rock formations burst through the sea underneath brilliant hotels and resorts perched on the beachfront.
In the Mexican Caribbean, your all-inclusive family vacation destination can be under swaying palms or visiting the numerous shops in Playa del Carmen, exploring ancient Mayan ruins across the Riviera Maya, or taking in the bustling energetic hotel zone of Cancun. There is no shortage of explorable towns, markets, bays, and pristine beaches to enjoy on your family reunion destination vacation. No matter how you choose to stay, your family reunion destination will be both stylish and memorable thanks to TravelZap's pole position in the Mexican and Caribbean group travel industry.
An affordable, all-inclusive family reunion vacation in Mexico is one of the very best ways of getting your loved ones together for a memorable group experience. TravelZap's all-inclusive hotels and resorts in these incredible locations will provide you with the highest standard of accommodations, local and international dishes, amenities that are both soothing and invigorating, and more ways to enjoy your destination. When booking through us, you can rest assured that your group package will include awesome incentives, tours, dining options, and all at a terrific, reasonable rate.
Cabo San Lucas Family Reunions
Cabo San Lucas is an incredible destination for group family reunion trips for a number of reasons. The potential in exploring this unique city and it's stunning natural surroundings is staggering and enjoyable for family members of all ages.
While the city is best recognized for its club scene and nightlife, that's no reason that Cabo San Lucas isn't a superb location to bring the whole family to. While most shores are rockier and aren't swimmable, the famous Playa el Medano is a terrific spot to enjoy the beach and the nearby San Jose del Cabo offers several more, as well. The natural surroundings of Cabo San Lucas will you away, as the city is perched on beautiful cliffs and features mountains on the other side.
Cancun Family Reunions
Cancun is among Mexico and the Caribbean's most sought after vacation spots and is a perfect location for your all-inclusive destination family reunion. The hotel zone is famous for offering a number of breathtaking properties that showcase the very best of the Mexican Caribbean and can cater to a wide range of budgets. Your affordable family reunion will be in a location where guests can appreciate the vast white sand beaches, numerous shops, markets, delicious dishes, and for the adults, the bustling night scene.
Cancun is a city recognized for its lively nature, extensive restaurant, bar, and club scene, in addition to its naturally stunning land and seascapes. Your all-inclusive family reunion vacation will be accentuated by these superb social qualities that can be appreciated by travelers of all ages.
Playa del Carmen Family Reunions
Playa del Carmen is home to many of the Caribbean's most beautiful white sands and turquoise waters and makes an ideal family reunion group vacation destination. There are endless ways to spend time in the city itself in addition to a variety of incredible hotel and resort choices.
TravelZap's all-inclusive group packages at all-inclusive hotels and resorts in Playa del Carmen are perfect for bringing together the family in a brilliant tropical location. Enjoy incredible Mexican cuisines as well as tours of the city. Whether you're seeking a spread out resort with multiple pools or an all-suites high rise, outstanding amenities and accommodations will leave your family reunion group stunned.
Puerto Vallarta Family Reunions
Puerto Vallarta is a spectacular location for your all-inclusive family reunion group trip for a variety of compelling reasons. It showcases some stunning natural surroundings, a number of terrific ways to explore and take in the city, as well as historical sights that are as beautiful as they are fascinating.
From the integrative mountain architecture and sculptures to the clear waters and soft white sands of Banderas Bay, Puerto Vallarta will leave you and your family reunion travel group in awe. As a large Pacific port city, Puerto Vallarta is hailed for its delicious seafood in addition to the Malecon boardwalk that guides locals and travelers through the markets, shops, bars, and more.
Riviera Maya Family Reunions
Riviera Maya is an ideal destination for an all-inclusive family reunion trip, with miles of stunning white sands, crystal Caribbean tides, and numerous superb dining and tour options. Between the vast all-inclusive hotels and resorts of TravelZap as well as the help of a certified travel expert, there's no better opportunity when planning your family reunion group travel.
Riviera Maya is recognized around the world for mind-blowing stretches of soft white sand beaches and many historical wonders to explore and appreciate. Your group family reunion trip can be nuanced by staggering sites such as Chichen Itza in addition to a number of other Mayan Ruins. Traditional Mexican dishes are at their finest, as well, with no end of cantinas and authentic a-la-carte restaurants to visit.
Mexico Family Reunion Resorts
Grand Bahia Principe Tulum

Located along the Akumal Trail in Riviera Maya, Grand Bahia Principe Tulum provides guests and groups with a paradisal experience of white sands, tropical forests, and top tier accommodations. The proximity to both the historically rich Mayan Ruins of the area in addition to Playa del Carmen offers travel groups the best of both worlds in the Mexican Caribbean. This resort is more than ideal for spring breaks and family reunions.

The Fives Beach

Minutes from downtown Playa del Carmen, The Fives Beach offers fun and excitement around every corner. With a variety of dining and nightlife options to choose from, as well as an extensive list of children's activities, The Fives Beach is the ideal choice for group trips of any kind.

NOW Jade

The family-friendly NOW Jade Riviera Cancun is perfect for group travel of any kind, as it offers a myriad of activities for both adults and children alike. The resort's turtle release program is truly something special as it gives guests the chance to watch newborn turtles make their way to the safety of the ocean, something guests of all ages can enjoy. With elegant grounds and luxurious accommodations, each member of your travel group is sure to have a memorable stay.

Resort Rating:

Price range:

Luxury

Brand:

AM Resorts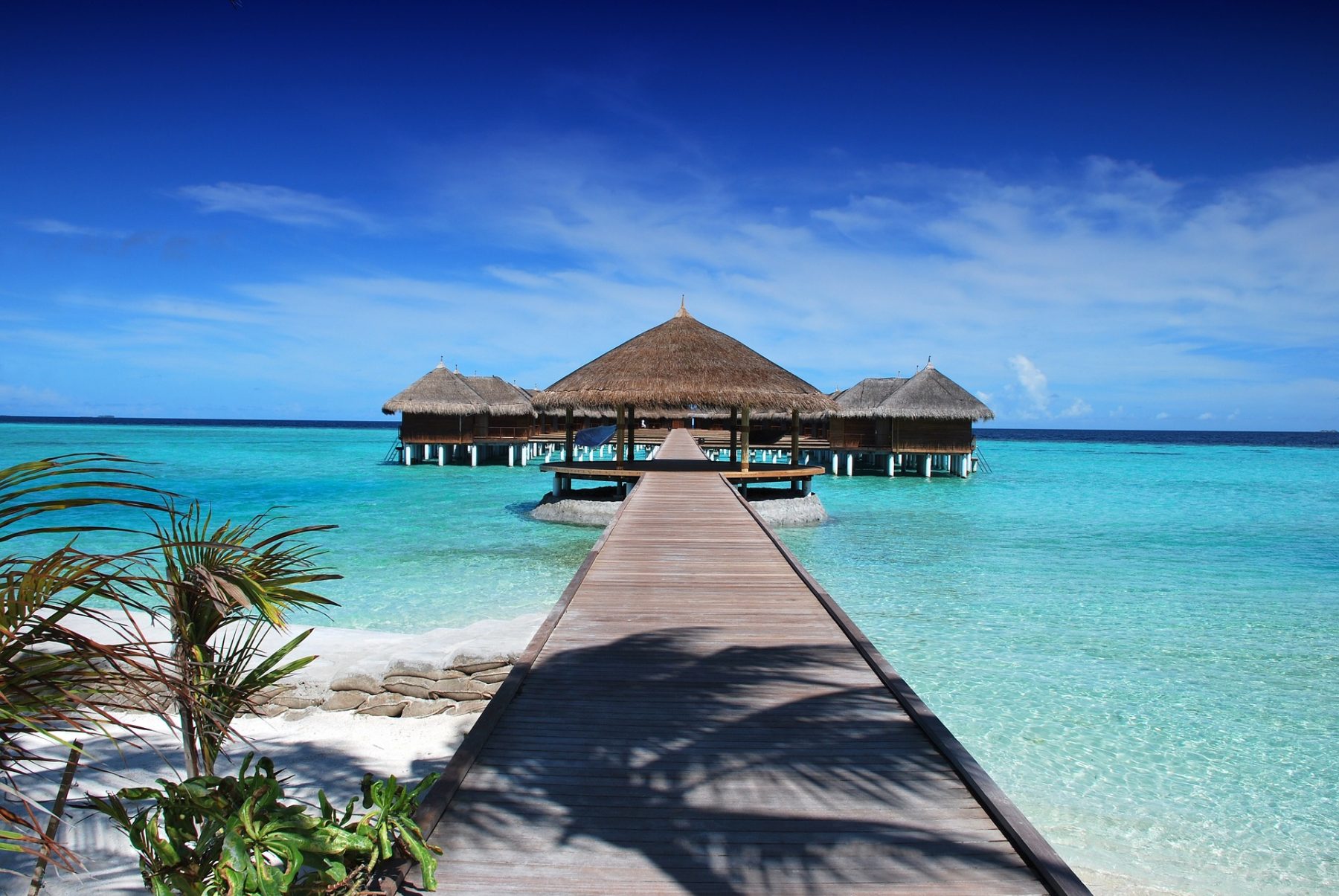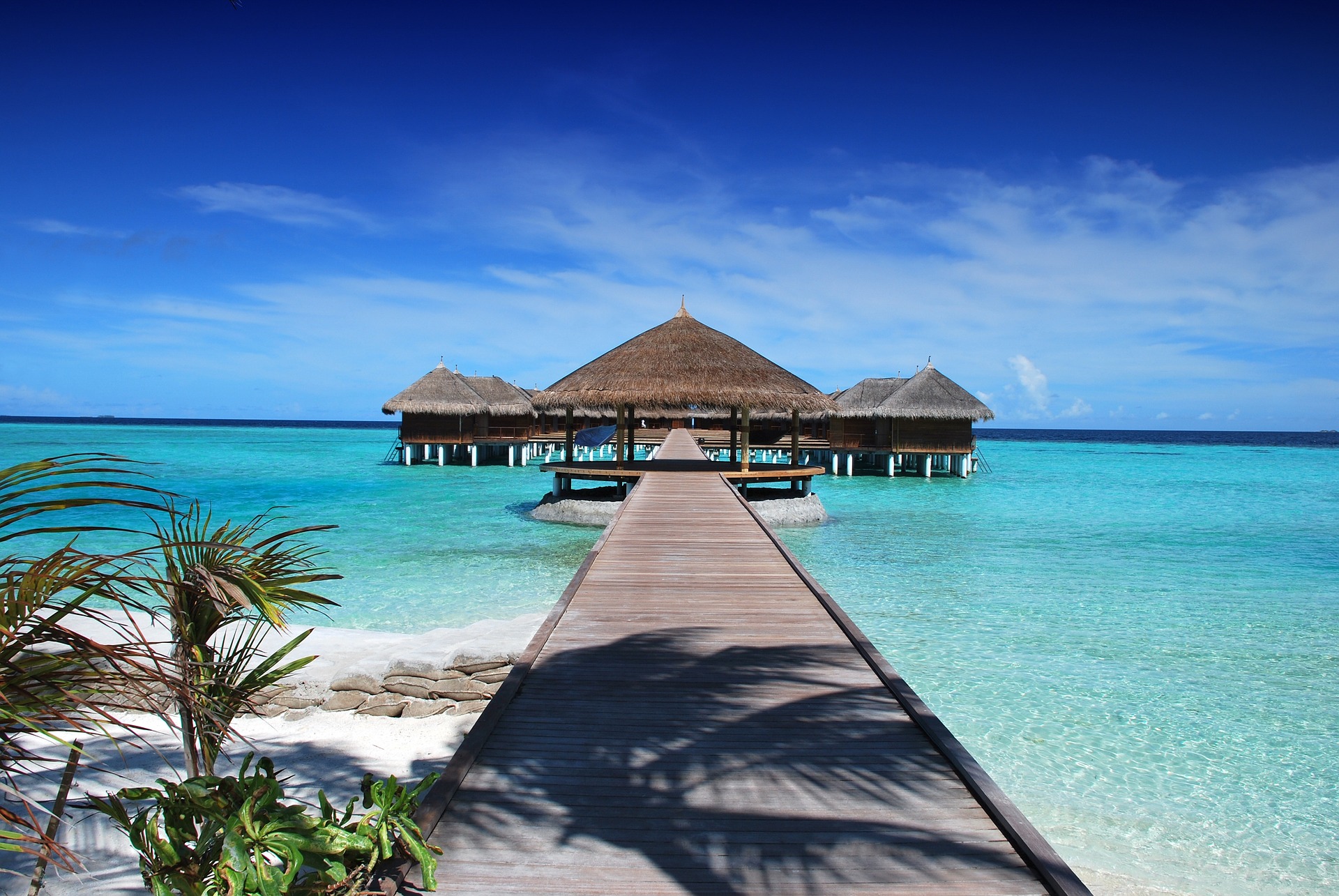 Mexico Family Reunion Reviews
"We just got back from our trip and we could not be any happier! We worked with Michelle Gipsh, who so kindly, has been helping us arrange our trip! She made everything so stress-free! Everything from the initial arrangements to pick up and drop off from the resort! She recommended Riu Cancun for our large group and it was a great choice! Cannot thank Michelle enough for her help and will definitely be reaching out to her for our future trips!"

"Our trip to Cabo was smooth sailing. We had 11 people and stayed at the Riu Cabo Palace. Jordan was incredibly helpful. Her responses to our endless questions were prompt and thorough. I will definitely use her for our next trip! Couldn't have asked for a better trip!"