Plan a Dazzling Corporate Trip!
What's better than a mid-week meeting? Almost anything really. What if we told you there was a way to both elevate your team's productivity and enjoy a cocktail whilst taking in a warm-island breeze? Corporate trips, whether they're multi-day conferences or team retreats are rising in popularity. With more and more employees returning rejuvenated and inspired to finish their work, corporate trips can enable your co-workers the ability to bond with each other and achieve their goals in style.
From the pristine white beaches of the Dominican Republic to the ever-enchanting Caribbean islands, there is a plethora of all-inclusive resorts that can easily accommodate and heighten your next corporate trip. Although coordinating a full corporate retreat might seem stressful, the process is quite simple via TravelZap and on-site coordinators who will structure the most optimal schedule for your team.
Through such services, you can relish in the vast options of fun-filled activities, the best authentic culinary masterpieces that your destination has to offer,  and state-of-the-art conference rooms idyllic for morning meetings and presentations. Additionally, your team will be treated to exclusive concierge services that will ensure that every member of the group is satisfied with their stay.
Sample Corporate Trip Itinerary
Click each day below to explore a sample itinerary for your corporate group vacation. Each day groups can explore a variety of activities after your morning seminar or conference.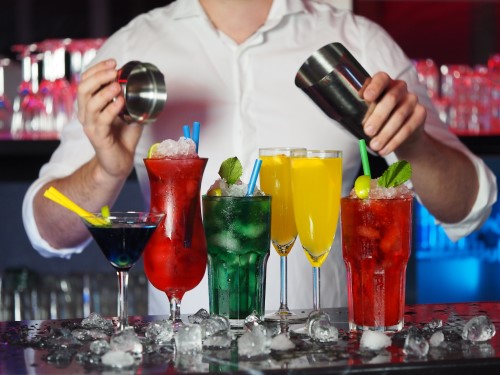 Private transfer from airport: Get to your resort in style, with a private shuttle directly to your destination.
Check-in: Be greeted with a welcome cocktail upon check-in, take a tour of the resort if you'd like, or head to your room to catch the first resort view and to freshen up.
Welcome Reception: Your event coordinator has arranged a welcome party so you can meet up with your group for the first time. Enjoy appetizers and an open bar.
Dinner: Now it's time for the hardest decision of the day; where should you choose for dinner amongst all of the delicious a-la-carte restaurants?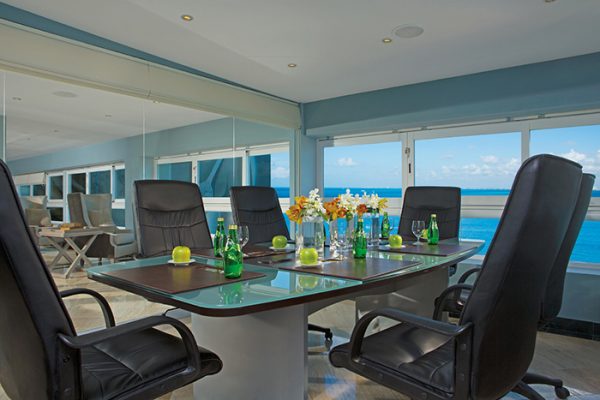 Workout by the beach: Trot alongside pristine cerulean waters as you breathe in the pure ocean air to start your day.
Morning Meeting: Go over the upcoming quarterly goals in a conference room that overlooks the scintillating sea.
Group Break in the Whirlpool: Take a dip in one of the resorts many infinity or whirlpools and recharge before heading back to work.
Catered Lunch: Enjoy delectable on-site cuisine crafted by professional chefs.
Spa Rejuvenation: Immerse yourself in pure relaxation as you and your co-workers receive facials and hydrotherapy treatments
Group Dinner: Your coordinator has reserved a private room in one of the resort's best a-la-carte restaurants. Dig into the finest all-inclusive dishes and toast to the start of a productive corporate trip.
Night on the town at the casino: For those night owls in the group, hitch a ride on a private shuttle and try your luck at the downtown casino.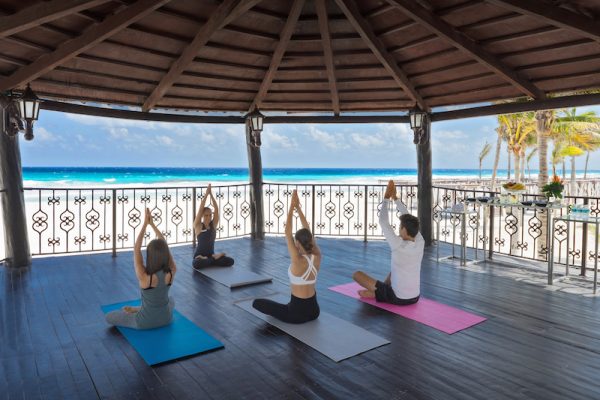 Group Yoga Session: Engage your core and elevate your chakra levels as you participate in a Zen-infused yoga session by the beach.
Morning Meeting: Encouraging a change of pace, your boss decides to hold this morning's meeting in a set of private oceanfront cabanas.
Award Ceremony: Enjoy a catered lunch while you and your co-workers receive awards for your stellar performance from last quarter.
A-la-carte Dinner at Local Restaurant: A smaller group of co-workers have invited you to their dinner reservation at the resort's steakhouse.
Cocktail making class: Learn how to make a martini, shaken not stirred, at a private cocktail lesson with your co-workers.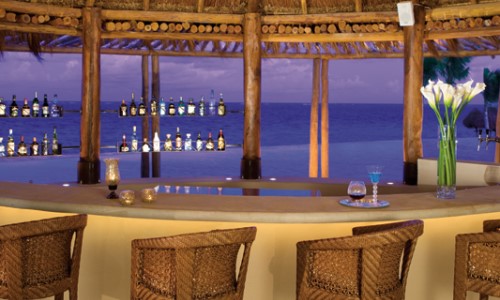 Workout: Utilize the resort's state-of-the-art fitness center, a modern facility with free weights, ellipticals, and Pelotons galore.
Morning Meeting: You're on the home stretch. It's the last meeting of the week and your boss has scheduled 2 extra days of leisure after today.
Poolside Snacks: Nutritious snacks and beverages greet you as the team takes a short swim break to loosen the muscles.
Group Zip-Lining: Soar through the jungle canopy with your co-workers as you enjoy an adrenaline-pumping course of 12 zip-lines.
Hit the bars and on-site nightclub: It's time to celebrate a successful work week! Grab a few cocktails while bar-hopping local establishments or dance the night away at the on-site nightclub.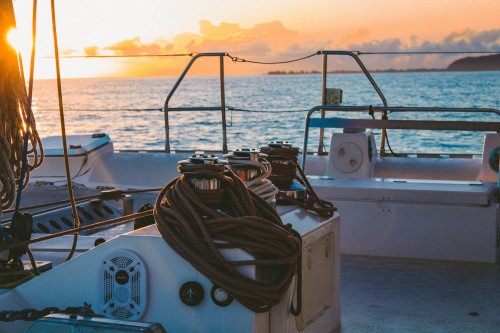 Team Brunch: There's no shortage of mimosas at this brunch. The team relishes in a bottomless mimosa brunch on a private terrace with breathtaking seascapes.
Beach Volleyball Tournament: After a short post-brunch nap, people are ready for some friendly competition in the form of a beach volleyball tournament.
Sunset Cruise: Properly sending off an unforgettable corporate trip, you and your co-workers embark on a libation-filled evening through the straights of the Caribbean via a sunset cruise.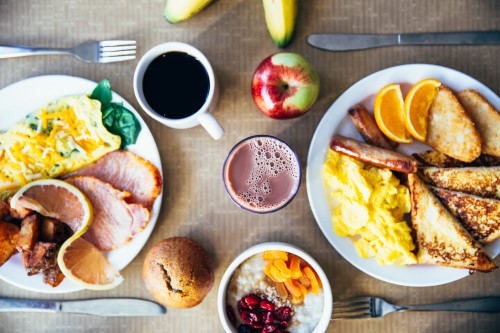 Farewell Breakfast: The team enjoys one last wholesome all-inclusive breakfast with fresh fruit, mouthwatering breakfast meats, and organic juice before heading to the airport.
Private Transfer: Ride back to the airport in style, with a hassle-free shuttle to get you there.
Top Corporate Trip Resorts