Plan An Unforgettable Spring Break Vacation
As more and more college spring break groups and groups made up of friends and peers look towards group travel for unforgettable vacations, we've worked on making our destinations more readily accessible than ever. Our spring break groups can expect hassle-free travel to some of the most beautiful locations in the world, like the famous hotel-zone of Cancun or in the adventurous areas of Tulum, or even to the pristine beaches of Jamaica and the Dominican Republic.
Our dedicated services mean your college spring break group can travel with ease, with a dedicated spring break agent who will manage your group, and coordinate all travel and rooming accommodations. Not only will we arrange your spring break group travel, but we'll also ensure you find the best options, and can even price match so you'll always have the best rates too. Our spring break resort options vary from party-central all-inclusive resorts to remote offerings that provide the best in exploration and excursions. From spring break pool parties to ziplining adventures, we've got you covered!
Sample Spring Break Group Itinerary
Click each day below to explore a sample itinerary for your spring break group. Each day groups can explore a variety of activities. Hit your resort's many a-la-carte restaurants, dance the day away at an all-white pool party, or try your luck at an exciting casino. Each of our spring break all-inclusive resorts provides ample opportunities for fun, and if you'd like to coordinate special group events, there are event coordinators standing by ready to arrange any group function you desire.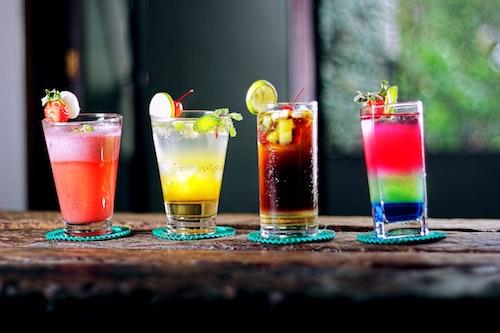 Private transfer from airport: Get to your resort in style, with a private shuttle directly to your destination.
Check-in: Be greeted with a welcome cocktail upon check-in, take a tour of the resort if you'd like, or head to your room to catch the first resort view and to freshen up.
Welcome Party: Your event coordinator has arranged a welcome party so you can meet up with your spring break group for the first time. Enjoy appetizers and an open bar.
Dinner: Now it's time for the hardest decision of the day; where should you choose for dinner amongst all of the delicious a-la-carte restaurants?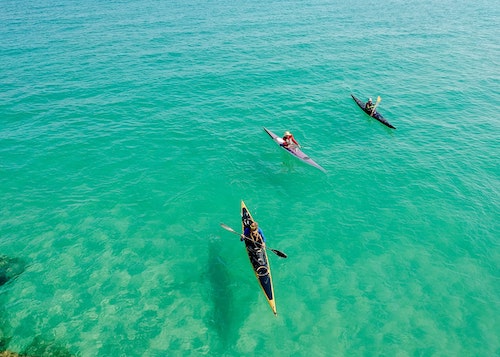 Morning Workout: Start the day refreshed, by taking part in one of the morning fitness activities. Get an especially early-morning start at sunrise yoga, or hit the fitness center for a full-body workout class. Fitness activities are taught by certified professionals.
Watersports: Meet up with some friends for complimentary watersports, directly from the beach. Take your pick from kayaks, standing paddleboards, or snorkeling equipment.
Pool Party: It's time to party! Hit the resort's themed function, clad in all-white, for an epic foam party!
A-la-carte Dinner: Tonight your group has chosen to hit the Italian restaurant, featuring so many different plates of pasta to try, you've lost count.
Casino: Finish the night by trying your luck at the on-site casino. Even if you lose big, the drinks are still free.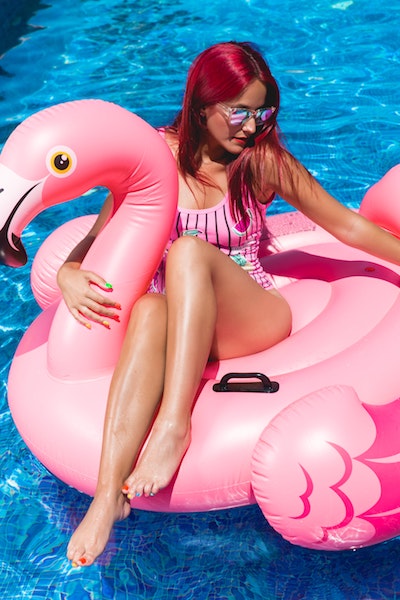 Snorkeling Excursion: Meet your group in the lobby early to make your shuttle in time. It will take you to your boat, where you'll be hitting the open waters and stopping at a private island for lunch and to go snorkeling amongst the fishes.
A-la-carte: Tonight your group has chosen to live it up at the Mexican a-la-carte restaurant. Margaritas and tacos anyone?
Bonfire: Together with your event planner, you've arranged a bonfire on the beach, complete with drinks and smores!
Night Club: Finish the night strong, by dancing into the wee hours at the resort's on-site nightclub, featuring great music and a live DJ.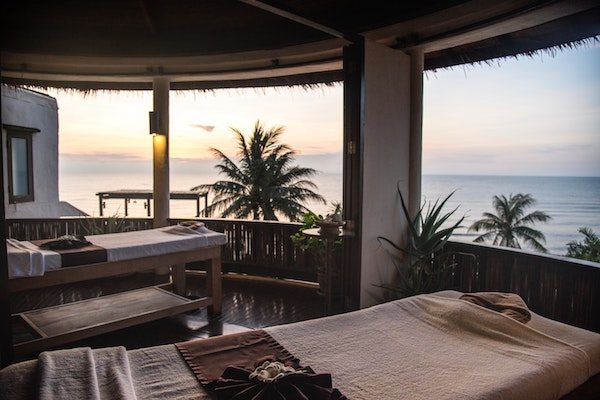 Breakfast: Last night couldn't have been anymore epic, so you're starting the day with some delicious breakfast in bed, featuring pancakes and mimosas you ordered with your complimentary room service.
Spa Day: Rejuvenation is the theme today, so you've booked a beachside massage in one of the resort's oceanfront cabanas.
Facials and Hydrotherapy: Afterward, your masseuse leads you to the spa to enjoy the unique hydrotherapy circuit and relaxing facial treatment.
Adults-only Pool: You're not quite ready to face the families, so you take some more time to enjoy the adults-only pool.
Sunset Cruise: For the last big spring break group event, you all have chosen to enjoy a sunset cruise, featuring an open bar and appetizers.
Dinner: Back at the resort everyone freshens up and puts on their elegant outfits for dinner at the resort's French restaurant.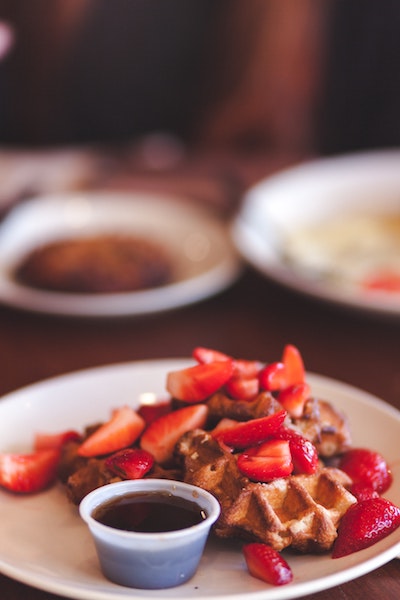 Farewell Brunch: Your group meets up in the morning for one last goodbye, by having a delicious farewell brunch at the resort's a-la-carte breakfast restaurant.
Private Transfer: Ride back to the airport in style, with a hassle-free shuttle to get you there.
Top Spring Break Group Resorts
Grand Oasis Cancun

The lively and accommodating Grand Oasis Cancun provides guests with amenities and services that are both relaxing and invigorating in the heart of Cancun's hotel zone. Entertainment and dining options are vast and superb for Grand Oasis Cancun spring break group packages. But it's also a perfect choice for any kind of group retreat, vacation, spring break, or event.

Beach Palace

In the heart of Cancun's famous hotel zone and on a spectacular white sand beach, Beach Palace provides guests with a family-friendly and soothing Mexican Caribbean experience. With jaw-dropping natural scenery as well as incredible accommodations and dining options, you and your fellow travelers will have everything needed to make for an unforgettable beach vacation.

Barcelo Maya Palace

On a brilliant white sand beach in Riviera Maya is Barcelo Maya Palace, an elegant property with numerous incredible accommodations for travel groups of all sorts. With plenty of activities, numerous amenities, and stunning natural surroundings, your family, spring break, or even corporate trip will be both indulgent and memorable.