Caribbean Group Spring Breaks
Caribbean Group Spring Breaks
For college groups, family groups, and other groups starting at 20+ guests!
The Caribbean Islands are among the world's best destinations for spring break group travel and are full of incredible beaches, bays, jungles, and terrific resorts and hotels. TravelZap offers the best all-around and most cost-effective group spring break packages to the Caribbean Islands, and our certified travel experts are eager to assist you in the planning and booking of your trip. When booking through us, expect the highest quality of customer service, airfare, and accommodations. Also, you'll never need to worry about your dining and drinks, your budget, or activity options.
The Caribbean Islands each offer unique tropical experiences, and each guarantees an incredible time under a shining sun and surrounded by beautiful land and seascapes. Aruba is noteworthy for its massive wind-formed deserts and unbelievable shipwreck diving. The Bahamas are known for embodying the island lifestyle and culture, as the city of Nassau is bustling and full of things to see and try. Puerto Rico has some jaw-dropping jungles and wildlife, such as El Yunque, as well as historical landmarks such as Spanish forts at Old San Juan. Saint Lucia showcases some breathtaking mountain ranges which include the infamous Saint Lucia Volcano. St. Martin has a lively night scene that includes awesome clubs and delectable French-Indian cuisines. Lastly, Turks and Caicos feature beaches and bays that stand head and shoulders above the rest, for example, Grace Bay, which has been awarded several years running as the best beach destination in the world.
Booking your all-inclusive spring break group vacation to the Caribbean Islands through TravelZap is sure to enhance your group's experience. Flight options to the smaller Caribbean Islands can be more expensive than some of the larger islands. However, our economical payment plans, low deposits, and terrific customer service provided by our certified travel experts will make your booking and travel itself worry-free, budget-friendly, and full of excellent inclusions. You may qualify for more perks depending on your group size, starting at 20 guests or more.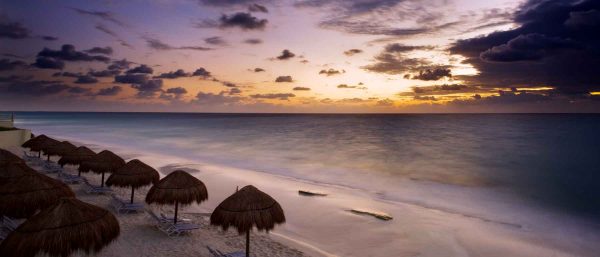 Caribbean Spring Break Locations
Caribbean Spring Break Group Resorts
RIU Paradise Island

The adults-only RIU Palace Paradise Island, with its elegant pools, pleasing dining options, and a convenient location near the fun-filled Atlantis Marine Village and Casino, is the perfect resort for group trips aiming for excitement. With shopping, golf courses, and attractions nearby, the RIU Palace Paradise Island has something to offer everyone. Whether you are looking to spend a day at the spa or exploring the coasts of Paradise Island, you can't go wrong with a stay at this resort.