Caribbean Family Reunions
Caribbean Family Reunions
An all-inclusive family reunion group vacation to the Caribbean Islands is among the best ways to bring the family together for a breathtaking and unforgettable experience featuring stunning beaches, rainforests, bays, and wonderful hotels and resorts. At TravelZap, our certified travel experts strive to provide clients with the most fulfilling and cost-effective group travel experience possible, and with our pole position as preferred partners of our travel suppliers and hotel and resort partners, it's a certainty. Note, travel rates may be costly to visit some of these smaller islands though.
There are numerous terrific islands to choose from when planning your family reunion group vacation to the Caribbean, each that provides a unique and soothing tropical experience and stunning areas to explore. Curacao features some of the Caribbean's best scuba diving as well as the famous Queen Emma Pontoon Bridge, an architectural marvel to remember. Costa Rica features over 800 miles of coastline, much of which is made up of pristine white sands and turquoise waters. Puerto Rico offers numerous rainforests, such as El Yunque in addition to a number of historical sites that include the Spanish Forts at Old San Juan. Saint Lucia is recognized for its foliage-covered mountains that cover the island as well as the iconic St. Lucia Volcano. St. Thomas shares French and Dutch cultural influences that result in the most unique of destinations and some colorful architecture to see.
Booking your all-inclusive family reunion group vacation to the Caribbean through TravelZap is the most certain method of getting a reasonable rate, a complete package, and the highest level of services throughout your experience.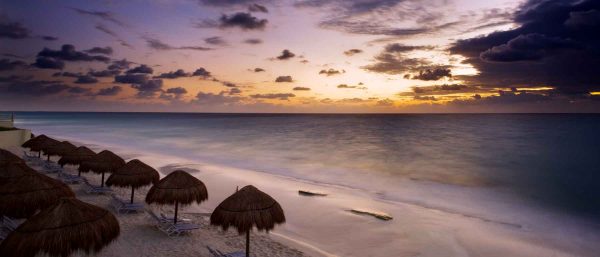 Get group rates
keyboard_arrow_leftPrevious
Nextkeyboard_arrow_right
Costa Rica Family Reunions
There are few experiences as fulfilling and memorable as an all-inclusive family reunion group vacation to Costa Rica.
There are over 1,000 miles of coastline in Costa Rica, much of which consists of soft white sands and shimmering clear waters. Your family reunion travel group will find there's a massive surfing culture, which makes an excellent daytime activity for more active and younger travelers. The coined phrase "Pura Vida" means "pure life" and is a saying that is upheld in all facets of Costa Rican society, from upscale businesses to farmer's markets and beyond. In fact, it's often adopted by people who travel to Costa Rica, as the nation and its friendly people tend to have such a massive positive impact on visitors. Costa Rica is a world leader in Eco-tourism and exemplifies this noble pursuit in many of their hotel and resort properties. Your family's all-inclusive reunion trip can be as environmentally impactless as it is soothing and fun.
Curacao Family Reunions
Curacao is a lovely island and a terrific destination for a family reunion group vacation for various reasons. TravelZap's all-inclusive hotel and resort partners offer numerous ways to relax, indulge, and explore.
Curacao showcases many of the Caribbean's greatest facets, such as incredible scuba diving and other water sports, a fun and colorful capital city of Willemstad, and plenty of fascinating sites and areas to explore. The Queen Emma Pontoon Bridge is an architectural marvel located on the St. Anna Bay. The bridge floats for pedestrians as it connects the two sides of the city, and swings open for ships as it's supported by 16 pontoons. There are plenty of pristine beaches in Curaçao as well, such as Playa Lagun, Cas Abao Beach, and Playa Porto Mari. Travelers looking to adventure a bit will enjoy places such as Christoffel National Park and Shete Boka National Park, where there are excellent hiking trails and the environment is absolutely breathtaking.
Puerto Rico Family Reunions
Puerto Rico is a stunning Caribbean destination ideal for a family reunion vacation. TravelZap's hotel and resort partners provide guests and groups in numerous ways to relax, explore, and indulge. Just note, many Puerto Rico resorts do not offer all-inclusive packages.
Puerto Rico is recognized around the world for its bays, beaches, and verdant rainforests as well as a lovely culture and rich history. There are incredible areas to explore such as El Yunque Rainforest, one of the Caribbean's most famous natural zones, in addition to historically fascinating sites such as Spanish Forts in the charming town of Old San Juan. Beaches in Puerto Rico are mostly pristine white sands met by turquoise waters, so if you're not looking to explore, there will always be somewhere for you and your family reunion travel group to relax under the Caribbean sun.
Saint Lucia Family Reunions
Saint Lucia is a gorgeous island and a superb location for an all-inclusive family reunion group vacation. TravelZap's all-inclusive hotel and resort partners in this brilliant location include everything between high-end all-suites hotels and laid back, activity-oriented resorts.
Saint Lucia is a unique Caribbean Island in that a substantial area is mountainous and doesn't feature the usual pristine white sands. While there are a few swimmable areas, what Saint Lucia lacks in beachfront it makes up for in adventures. There are several peaks that reach up to 2,500 feet and feature many kinds of foliage and wildlife. These areas are virtually unmatched in hiking and provide a truly unforgettable sensory experience. The southwestern portion of the island also features the Saint Lucia Volcano, the only one in the world that offers a "drive-in" experience, where travelers can get up close and see the incredible formations firsthand. Your all-inclusive family reunion group vacation to Saint Lucia can be the adventure of a lifetime.
St. Martin Family Reunions
St. Martin is a lovely Caribbean island and an excellent destination for a family reunion group vacation. TravelZap's all-inclusive packages to hotels and resorts in St. Martin are incredible as well, with numerous ways to enjoy your time on this brilliant island.
St. Martin is a unique Caribbean island as it shares both Dutch and French influences. The Dutch southern side features an awesome social vibe and dozens of markets known for their jewelers and specialty drinks, alcoholic and otherwise. The coastline of St. Martin showcases soft white sands met by the clearest waters imaginable. The northern French side of the island is recognized for an abundance of farmers markets that boast a unique culinary tradition found almost nowhere else in the world, French-Indian-Caribbean.
Top Caribbean Family Reunion Resorts
Sonesta Ocean Point

Sitting on the southernmost beachfront of the island of St. Martin, Sonesta Ocean Point offers guests and groups a highly chic and sustainable stay. This elegant property combines Caribbean culture and accents with modernist design, making each and every suite a dream to fall asleep and wake up in. There is hardly a better resort for a comfortable yet classy Caribbean experience.

Divi Little Bay Beach Resort

Conveniently located just 10 minutes from the shopping and dining options of Philipsburg, the Divi Little Bay Beach Resort offers guests the best in both relaxation and exploration. This charming resort is great for group travel as it is brimming with entertainment and luxury, guests can take a dip in one of the resort's freshwater pools or perhaps try windsurfing or scuba diving. With nightly entertainment available, there is never a dull moment at the Divi Little Bay Beach Resort.