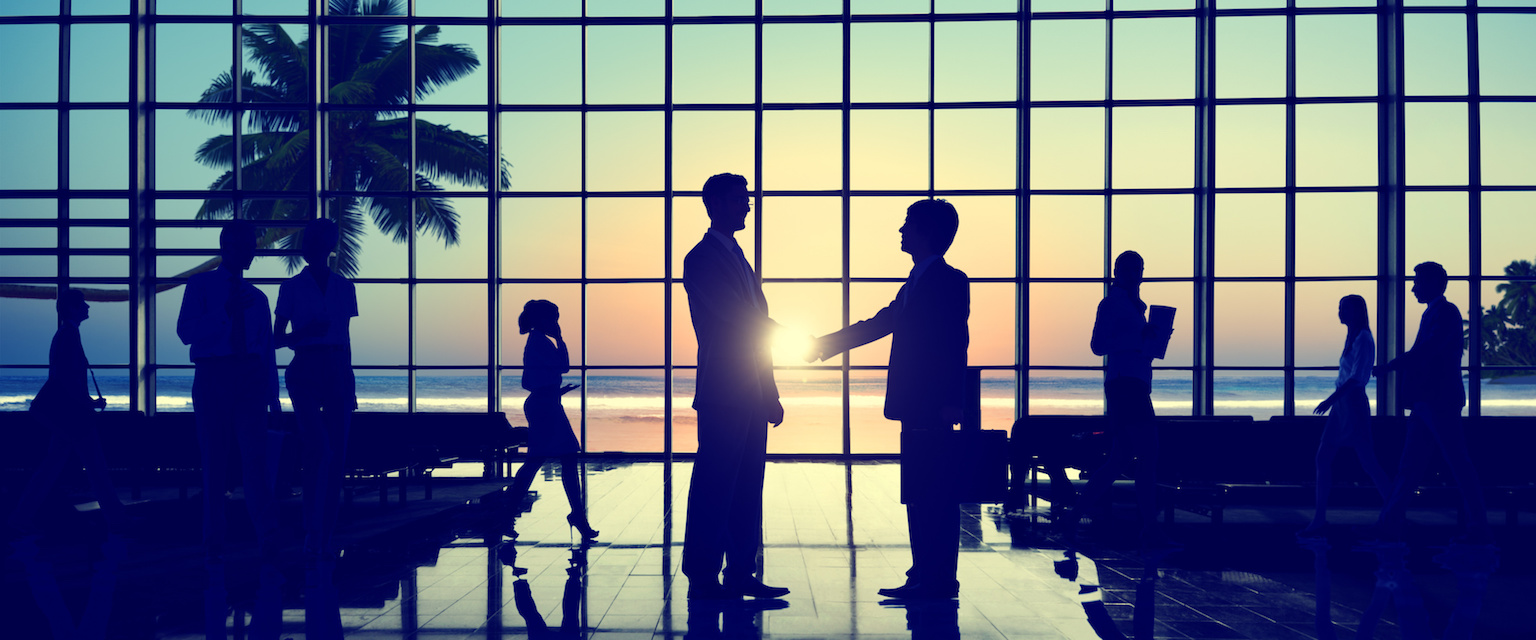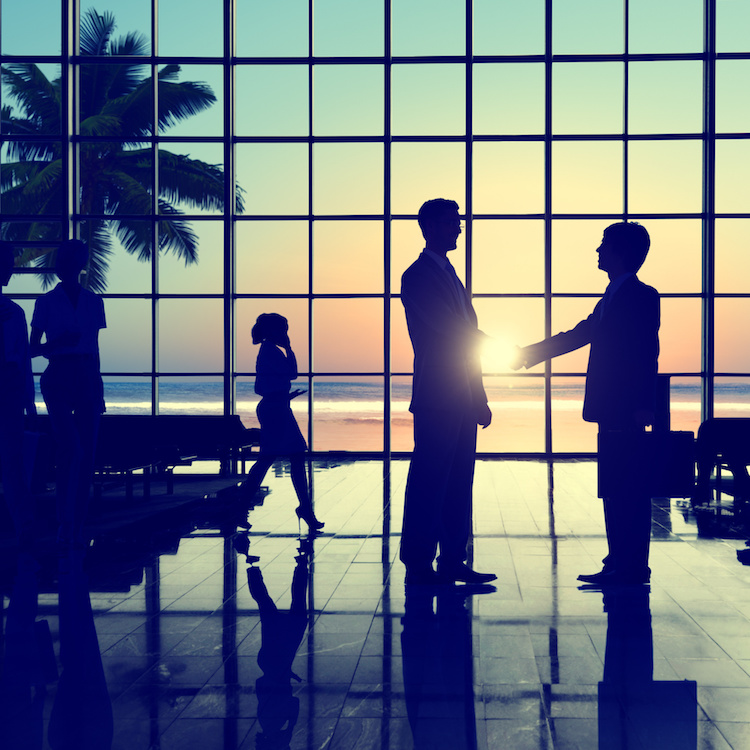 Corporate Incentive Travel Groups
All-Inclusive Incentive Travel Groups for 20+ Travelers
TravelZap's all-inclusive incentive programs and group packages are designed by certified travel experts to not only maximize productivity and connectedness in your staff but to provide an opportunity for as much or little activity as you'd like. We have a superb selection of all-inclusive hotels and resorts situated on pristine beachfront and that offer incredible accommodations, services, and group discounts.
No matter what kind of business you run or the specific purpose of your incentive trip, your group will appreciate the range of options available in terms of meeting spaces and customization. We can assist you in organizing social events and private dinners in addition to group tours and excursions. Our hotel and resort partners' properties offer multiple versatile event spaces that can be converted to meet whatever your employee rewards program needs or desires. Whether you require more than one destination for separate groups or to work with a hotel or resort that offers a full-scale event planning department, TravelZap has you covered. Your company's all-inclusive incentive travel group will enjoy the benefits of working with us through ideal spaces for seminars and presentations, cocktail hours, and simply enjoying the lovely atmosphere.
Among our priorities in organizing travel for incentive programs is ensuring that group package rates are as low as can be. We are able to work with budgets of any size and offer tiered room categories and charter flights in addition to considering schedule restrictions to meet your organization's needs as accurately as possible. Our full-service employee reward programs provide tech equipment and digital media resources so you can monitor your employees' progress, goals, and even room accommodations. Your all-inclusive resort or hotel will provide trained professionals to assist in coordinating your incentive group's itinerary if need be.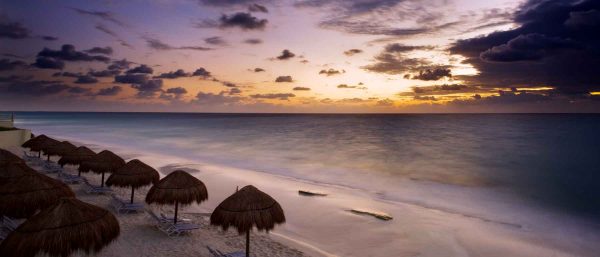 Mexico Incentive Travel
TravelZap's all-inclusive hotel and resort partners in Mexico set the industry standard of premier accommodations, thoughtful amenities, and prompt services. When paired with the jaw-dropping beauty that surrounds them, there are hardly any locations better suited as incentive travel destinations. Our certified travel experts with years of experience in booking group travel continually work towards providing clients and their staff with a comprehensive, collaborative, and cost-effective employee reward program. From Cabo San Lucas and Puerto Vallarta on the Pacific coast to Playa del Carmen and Cancun in the Mexican Caribbean, your corporate incentive travel will be unique to your company's needs and desires and catered to by the best agents and accommodating resorts in the industry.
Dominican Republic Incentive Travel
Our all-inclusive hotel and resort partners in the Dominican Republic provide premier accommodations that are ideal for corporate incentive travel. With breathtaking locations such as La Romana, Puerto Plata, and Punta Cana available, your employee reward program will thoroughly inspire and replenish your staff. Our in-house certified travel experts develop corporate travel solutions that prioritize team chemistry and collaboration in addition to an emphasis on relaxation and enjoyment. Corporate incentive programs in the Dominican Republic will showcase verdant rainforests, rock formations that include explorable caves and cenotes, and jaw-dropping coastline with white sands that stretch for miles. TravelZap is resolute in continually improving our offered incentive travel programs in addition to providing clients with the highest standard of customer service and resources as preferred partners of our travel suppliers and hotel partners.
Jamaica Incentive Travel
Our all-inclusive hotels and resorts in Jamaica are perfectly suited for incentive travel solutions by their top-tier accommodations and services paired with the incredible natural surroundings of locations like Montego Bay, Negril, and Ocho Rios. Our own certified travel experts create group packages designed to accommodate employee reward programs with the ultimate goals of collaboration and team replenishment in mind. Your incentive travel program can make as much or as little use of the natural environment Jamaica offers as well as take advantage of the opportunity to, as a team, delve into a unique and charming culture full of incredible foods, arts, music, and dances. Our agency strives to provide clients and their employees with unique and invigorating employee recognition programs, and as the preferred partner of our travel suppliers, we are able to do so at the best possible rate.
Caribbean Incentive Travel
Our all-inclusive hotels and resorts in the Caribbean make superb incentive travel destinations for groups of any size. Islands like Aruba, The Bahamas, Puerto Rico, and Saint Lucia, to name a few, provide unique and memorable group experiences that will boost your team's chemistry and productivity. Our corporate incentive travel solutions are put together by a team of certified travel experts with years of experience and optimized to strengthen your company's standard of collaboration while rewarding and refreshing your employees. Corporate incentive travel to the Caribbean will feature miles of pristine beaches, numerous outdoor group activities that include zip-lining, hiking, and scuba diving, in addition to superb meeting and event facilities that can accommodate groups of any size. As an incentive travel agency, TravelZap is always seeking ways to improve our packages and incentive programs as well as utilize our pole position as preferred partners of travel suppliers and hotel and resort partners to offer you and your employees the best possible rates.
Hawaii Incentive Travel
TravelZap's all-inclusive incentive travel solutions in Hawaii are perfectly fitted to refresh your employees and bring them into collaboration in a paradisal environment. Between the tourism industry-setting standard of accommodations and services and the numerous relaxing and adventurous options that locations like Big Island, Oahu, Molokai, and Maui provide your corporate incentive group travel will be tailored to suit the needs and desires of your staff. Our pole position as preferred partners of our travel suppliers in addition to our all-inclusive hotel and resort partners allows our certified travel experts to negotiate and prepare the most complete and cost-effective employee reward and recognition programs available. We are resolute in providing you and your company with the ultimate Hawaiian incentive travel program, geared towards teamwork, efficiency, and productivity.
All-inclusive Corporate Incentive Resorts
Sandos Finisterra

With downtown Cabo San Lucas only a short walk away, the Sandos Finisterra is great for group travel as it gives guests an abundance of entertainment options and activities. With panoramic views of the surrounding vista and marina, as well as ocean views along the Baja Peninsula, the Sandos Finisterra is as beautiful as it is fun and relaxing.

Resort Rating:

Price range:

Intermediate

Brand:

Sandos

Grand Bahia Principe Jamaica

Surrounded by lush natural parks and with Jamaica's pristine north coast always in view, the Grand Bahia Principe Jamaica is a resort you will never want to leave. With three huge pools to explore, equipped with swim-up bars and a children's water park, the Grand Bahia Principe Jamaica is great for group travel, as it has something for guests of all ages.

Majestic Colonial

Providing the perfect blend of lush vegetation and pristine golden sands, the Majestic Colonial offers beauty, luxury, relaxation, and fun to all of its guests. This family-friendly resort is perfect for group travel as it features activities for both young and old, from an exciting kids club to a free golf program. With 11 bars and 7 restaurants, each member of your group trip is sure to find something that will satisfy their appetite.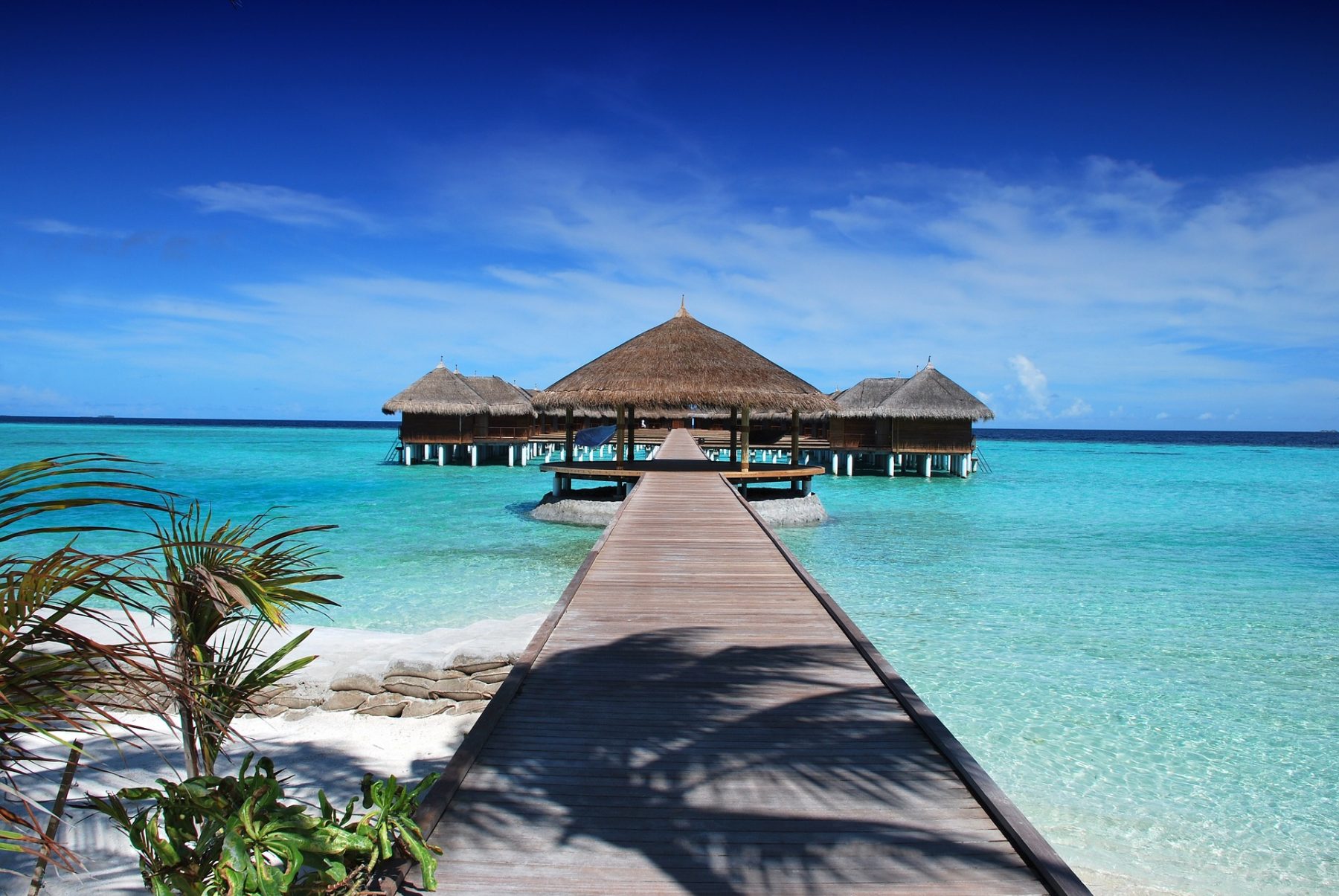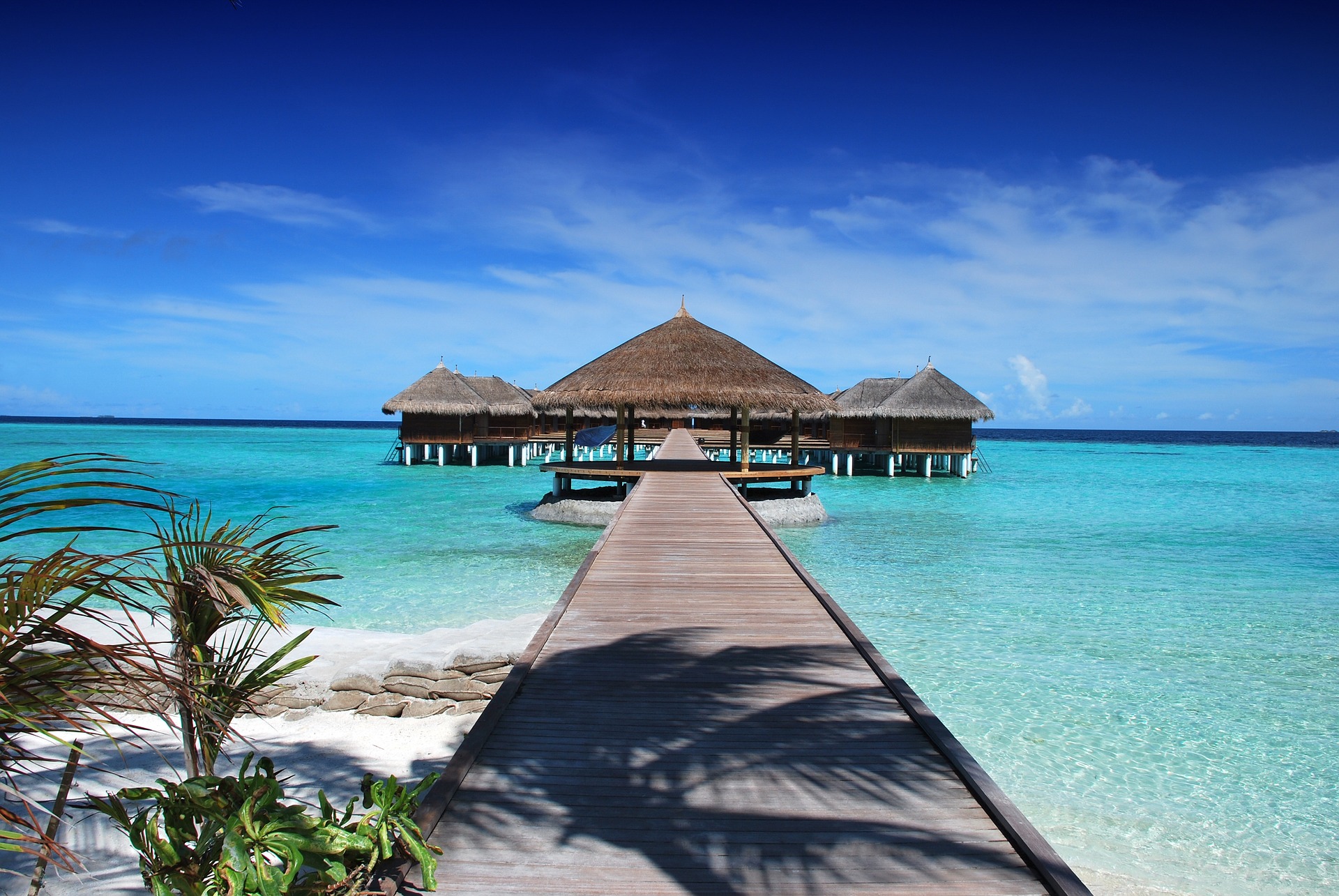 All-Inclusive Incentive Group Reviews
"We used Brandon Smith from Travel Zap for our company outing in Cancun this past September, We had a fabulous time. Everything was handled with great care, and even the room changes and modification we made were done effortlessly. The rooms, food, and hotel were great. He did a great job and we will continue to work with him and his team."

"We have used Travel Zap for two years to assist us with booking a Customers Appreciation trip to Puerto Vallarta, Mexico. Michelle Gipsh is our travel agent and Guardian Angel! We cannot say enough about how professional and competent Michelle has been managing the logistics for our group of about 32 people. She is extremely detail-oriented and is a bit of a magician making everything work perfectly. We try to use Velas Vallarta All-inclusive Resort in Puerto Vallarta and Michelle works with the hotel to ensure airport shuttle service, spa and golf discounts and a nice private cocktail gathering for our folks. She is amazing in every way and we hope Senior Management recognizes this very talented asset they have in Michelle Gipsh!"