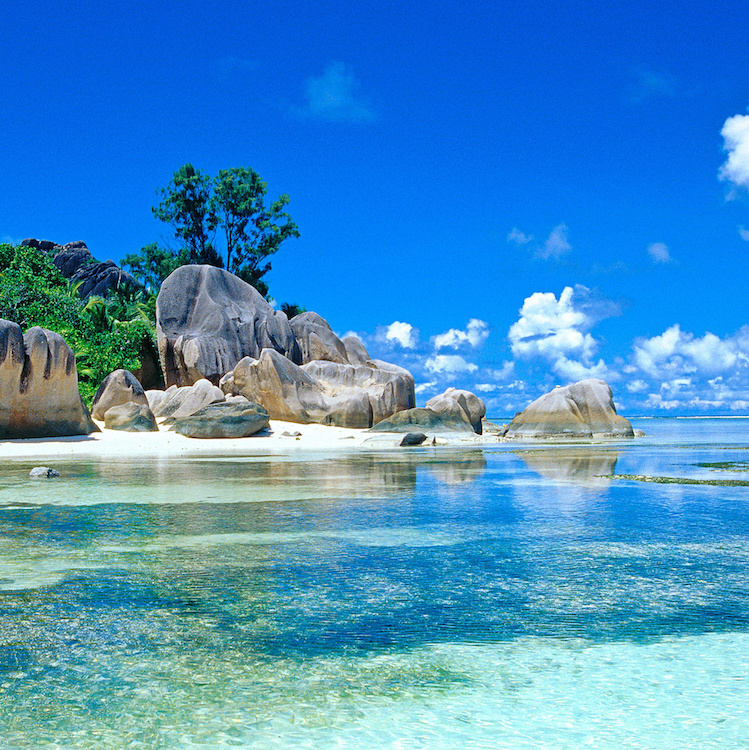 Caribbean Class Reunions
Caribbean Class Reunions
Caribbean Island Class Reunions starting at 20+ guests!
There are few places better for getting your old classmates back together than the Caribbean Islands, and if you have 20 or more travelers ready to hit the beach, we can help! All-inclusive class reunion group vacations to the Caribbean through TravelZap feature the most incredible hotels and resorts, natural surroundings, and cost-effective group packages and incentives. Just note, flight arrangements to the smaller Caribbean islands can be must more costly than traveling to the Dominican Republic or Mexico.
There are many unique locations perfectly suited for an all-inclusive class reunion group vacation in the Caribbean, as each island offers something slightly different in the overall tropical experience. Aruba is well-known for its landscapes, including wind-formed deserts and natural parks such as Arikok, where your travel group can appreciate the rock formations and bridges created by erosion alone as well as beautiful wildlife that includes parakeets and lizards. Costa Rica showcases over 1,000 miles of pristine coastline in addition to embodying "Pura Vida", or 'pure life' throughout the country, a motto that spreads joy and positive vibes through everyone. Curacao's capital city of Willemstad is a bustling and colorful city with many unique facets such as the Queen Emma Pontoon Bridge. Saint Lucia is a distinctively rocky Caribbean Island, but what it lacks in white sands it makes up for in adventure and incredible views. The island features dozens of mountain tops perfect for group exploration.
Aruba Class Reunions
A unique and lovely island with a lot to offer, Aruba is a superb destination for an all-inclusive class reunion group vacation. Between the stunning shores, miles of golden sands, and TravelZap's all-inclusive hotel and resort partners, you and your old friends are certain to make some lasting memories together.
Aruba's stunning shores and pristine golden sands span for miles and blend into some fascinating and beautiful wind-formed deserts. Your class reunion travel group can partake in some of the world's best scuba diving, as Aruba is hailed globally for providing divers of all level with some of the most memorable undersea experiences, specifically shipwreck diving. Arikok National Park offers a feel of the true wildlife of Aruba featuring limestone cliffs, sand dunes that adventurers love to slide down, and staggering rock formations and bridges.
Costa Rica Class Reunions
There aren't many locations in the Caribbean – or otherwise – that can top Costa Rica for an all-inclusive class reunion group vacation. The incredible blend of natural scenery, delicious foods, and a warm culture make it impossible to not enjoy oneself, whether choosing to be as adventurous as possible or just take it easy.
Costa Rica features over 1,000 miles of coastline, much of which is made up of pristine white sands and the clearest of waters. Your travel group can expect nothing but the best when laying out, swimming, or joining in Costa Rica's massive surf culture. "Pura Vida" is a common phrase among Costa Ricans. Meaning "pure life", the saying reverberates through the lives of the locals, the businesses, marketplaces, and with travelers who come to visit. The positivity of the Costa Rican lifestyle will be felt by your class reunion travel group will surely leave everyone with a smile. Costa Rica is also at the forefront of Eco-tourism, as many hotels and resorts do everything they can to not leave a carbon footprint.
Curacao Class Reunions
Curacao is a beautiful island and makes an incredible destination for an all-inclusive class reunion group vacation. Between the colorful capital city of Willemstad, the range of stunning natural surroundings, and delicious foods, Curacao offers a complete and unique Caribbean experience that pairs excellently with TravelZap's group packages and incentives.
Curacao features many of the Caribbean's most fun aspects such as scuba diving and other water sports in addition to incredible sites to visit and explore. The capital city, Willemstad, is painted colorfully and exudes a positive tropical vibe. The city features an iconic architectural structure, the Queen Emma Pontoon Bridge on the St. Anna Bay. This bridge opens and closes via 16 rotating pontoons on the water, and is something only Willemstad can showcase. Curacao has many white sand beaches and natural sites to admire, as well, including Playa Lagun, Cas Abao Beach, and Playa Porto Mari. Christoffel National Park and Shete Boka National Park present the opportunity for your class reunion travel group to experience some superb hiking trails and take in the island at its fullest.
Saint Lucia Class Reunions
Saint Lucia is a unique Caribbean Island with a lot to offer for all-inclusive class reunion group vacations. TravelZap's all-inclusive hotels and resorts offer the highest standard of accommodations, amenities, and services, while the island itself presents numerous opportunities to enjoy the culture and the stunning natural surroundings.
Saint Lucia is among the most distinctive of the Caribean Islands per its landscape, which is mostly mountainous as opposed to the expected beaches and coastlines. While there are a few beaches on Saint Lucia, what the island lacks in white sands it makes up for in mountain adventures. Several peaks reach over 2,500 feet and open the door to some of the best hiking in the Caribbean. The Saint Lucia Volcano sits in the southwest and features a "drive-in" option where travelers can pull up their car to the volcano itself and see firsthand the unbelievable natural wonder. Your all-inclusive class reunion to Saint Lucia will be nuanced by breathtaking scenery and a lovely island culture to pair with.
Top Caribbean Class Reunion Resorts
Sonesta Ocean Point

Sitting on the southernmost beachfront of the island of St. Martin, Sonesta Ocean Point offers guests and groups a highly chic and sustainable stay. This elegant property combines Caribbean culture and accents with modernist design, making each and every suite a dream to fall asleep and wake up in. There is hardly a better resort for a comfortable yet classy Caribbean experience.

RIU Palace Aruba

Minutes away from shopping, dining, and a bustling nightlife, the RIU Palace Aruba is perfect for group trips focused on fun and excitement. With three pools, a variety of dining options, and daily entertainment for both kids and adults, the RIU Palace Aruba truly is paradise. This resort provides all the necessary elements for an exceptional group trip, with a variety of activities in a charming setting.

Royalton St. Lucia

The brand new Royalton St. Lucia, features rooms with a modern and views of the magnificent St. Lucia coastline. Located in a private cove, the resort is surrounded by lush vegetation and just a walk away from the blue waters of the Caribbean. With one of the largest spas on the island, the Royalton St. Lucia is equipped to provide and pamper. This resort is great for group travel as each guest is given the great service the Royalton chain has come to be known for.