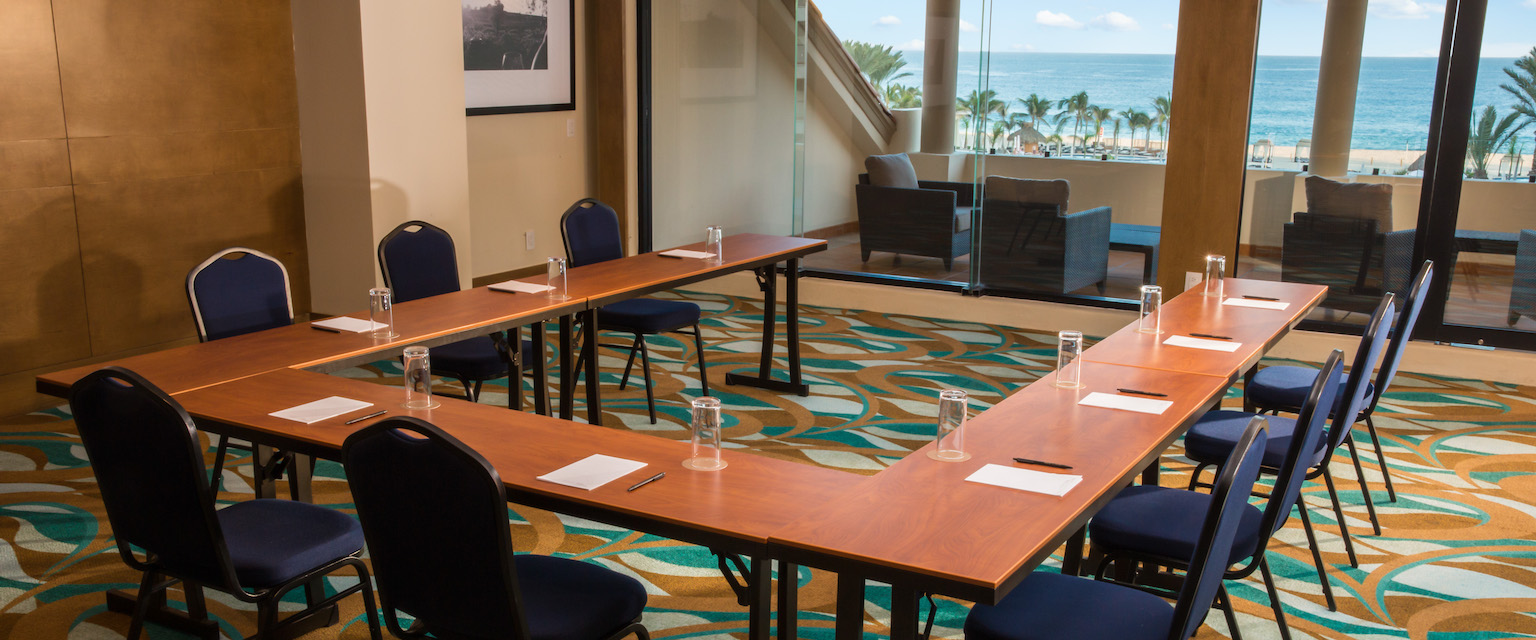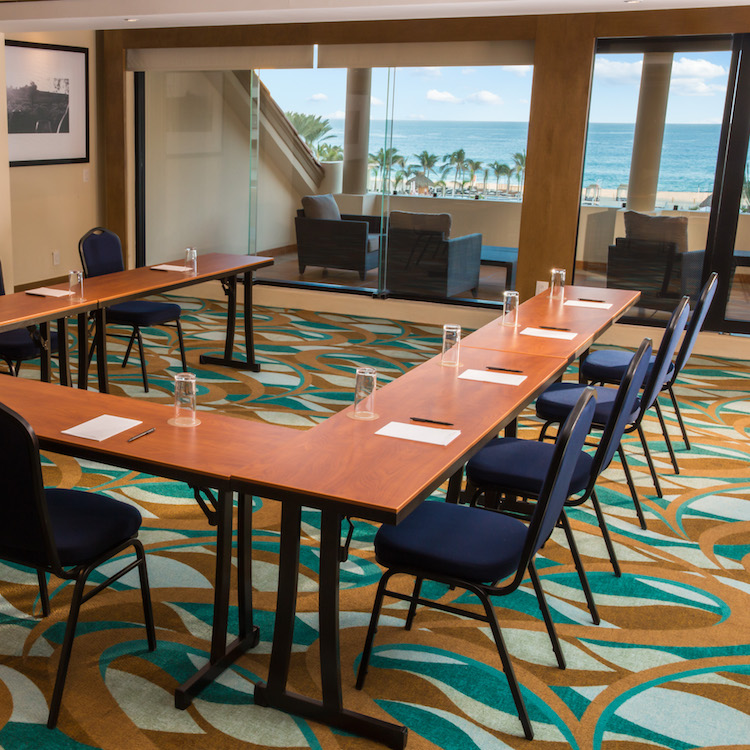 Corporate Retreat Groups
Corporate Retreat Groups
Experience the best in corporate retreat locations for your group of 20+ travelers, with unforgettable trips to our beautiful resorts in Mexico and the Caribbean. Participate in exciting team building events, while we provide a unique meeting point, where you can create networking socials and more during your luxury corporate retreat. Our resorts offer corporate meeting spaces too, so whether you need a convention hall, a series of ballrooms, or just spacious meeting rooms, Travelzap can coordinate it.
Each corporate group destination ensures the best prices, and you'll have a dedicated agent who can arrange your workspace, and most importantly your travel and room accommodations. Utilize our corporate group travel to Mexico, Jamaica, the Dominican Republic, or the smaller Caribbean islands we feature. Each all-inclusive resort also offers a corporate retreat planner, who will make sure your itinerary is perfect. Provide an outing every member of the staff will love and look forward too.
Meeting spaces can be fully equipped to meet any technological demand, and our resorts offer the ability for unique events, like cocktail hours, beach bonfires, casino nights and team-building activities. After we figure out the logistics with management, you can take the time to create special memories with your fellow employees. Enjoy the famous sunsets of Jamaica, or walk the powdery white sands of the Dominican Republic.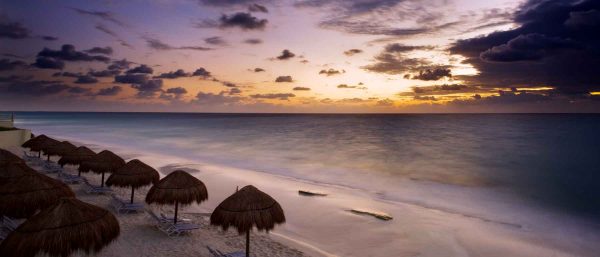 Mexico Corporate Retreats
TravelZap's all-inclusive hotel and resort partners in Mexico are of industry-setting standards and provide a perfect location for your next all-inclusive corporate group retreat. Locations on the Pacific such as Puerto Vallarta and Cabo San Lucas offer views of incredible mountains in addition to the Sea of Cortez while Cancun and Riviera Maya showcase miles of pristine sands and Mayan ruins in the Mexican Caribbean.
TravelZap's role as preferred partners of both travel suppliers and resorts allows our certified travel experts to prepare the most complete and cost-effective corporate group packages to Mexico. Your staff will work with a renewed productivity, and the entire business will be talking about your international corporate meeting for years to come.
Dominican Republic Corporate Retreats
Our all-inclusive hotel and resort partners in the Dominican Republic offer top-tier accommodations and services ideal for a group corporate location. Between jaw-dropping areas that include La Romana, Puerto Plata, and Punta Cana, your corporate group will feel refreshed, inspired, and more eager to work than ever. Your group will have access to corporate retreat planners that optimize for boosting performance, adaptability, and collaboration.
The Dominican Republic is home to many experiences that rejuvenate and inspire. Your corporate group will bond and explore together, ultimately strengthening relationships and motivation on some of the most beautiful beaches in the world. TravelZap can offer your corporate retreats the most complete and cost-effective Dominican Republic experience available.
Jamaica Corporate Retreats
Our all-inclusive partners in Jamaica are perfect for your company's next corporate retreat or conference. Between incredible accommodations, services, and the stunning environment they showcase, your staff will feel invigorated while teambuilding with business associates along stunning beaches. Locations such as Montego Bay, Negril, and Ocho Rios are full of incredible areas to dine, explore, and appreciate Jamaica's colorful Reggae scene.
Management and employees alike will enjoy showstopping resorts, where you can offer work functions and social outings side by side for your group, and have access to corporate retreat planners who can accommodate any other type of event you're looking to host. Outside of your resort, there are also exciting excursion opportunities, like a trip to world-famous Dunn's River Falls.
Caribbean Corporate Retreats
TravelZap's all-inclusive hotels and resorts in the Caribbean Islands are ideal for luxury corporate groups. Providing premier accommodations and access to all that is wonderful and relaxing about the Caribbean, your staff will feel motivated and collaborative while taking in the brilliant sights and sunshine. Destinations like Aruba, the Bahamas, Puerto Rico, and St. Lucia all offer unique Caribbean experiences that include enjoying pristine shores, hiking through verdant mountains, and some of the world's best scuba diving.
Our corporate retreat ideas are prepared by our certified travel experts to optimize productivity, team building, and relaxation. Through our pole position as preferred partners, we are able to negotiate strongly on your behalf and secure the most complete and cost-effective group packages and corporate incentives for your next all-inclusive retreat to the Caribbean.
Hawaii Corporate Retreats
TravelZap's all-inclusive resorts in Hawaii are ideal for your next staff trip. Although flight and rooming rates may be on the more expensive side, and hotels are not all-inclusive, you can expect a true luxury corporate retreat, without the need for a passport. With stellar accommodations and facilities that showcase the brilliant sights and senses that locations such as Big Island, Oahu, and Maui offer, there is hardly a location better fitted to inspire and replenish your office.
Our corporate group and incentive programs are optimized to boost efficiency and collaboration while providing a stylish and memorable Hawaiian experience. There will be plenty of time to explore too, from volcano helicopter rides to scenic ATV excursions, or simply relax on some of the most unique beaches on the globe.
All-inclusive Corporate Group Resorts
RIU Palace Mexico

Conveniently situated in the Playacar resort zone and upon beautiful white sands, the RIU Palace Mexico features grand designs and architectural styles in addition to upholding the highest standards in accommodations, amenities, and services. With Playa del Carmen just minutes away, this hotel is ideal for groups seeking a relaxed, worry-free, and fun-filled time under the Mexican Caribbean sun.

Grand Bahia Principe Jamaica

Surrounded by lush natural parks and with Jamaica's pristine north coast always in view, the Grand Bahia Principe Jamaica is a resort you will never want to leave. With three huge pools to explore, equipped with swim-up bars and a children's water park, the Grand Bahia Principe Jamaica is great for group travel, as it has something for guests of all ages.

Majestic Colonial

Providing the perfect blend of lush vegetation and pristine golden sands, the Majestic Colonial offers beauty, luxury, relaxation, and fun to all of its guests. This family-friendly resort is perfect for group travel as it features activities for both young and old, from an exciting kids club to a free golf program. With 11 bars and 7 restaurants, each member of your group trip is sure to find something that will satisfy their appetite.