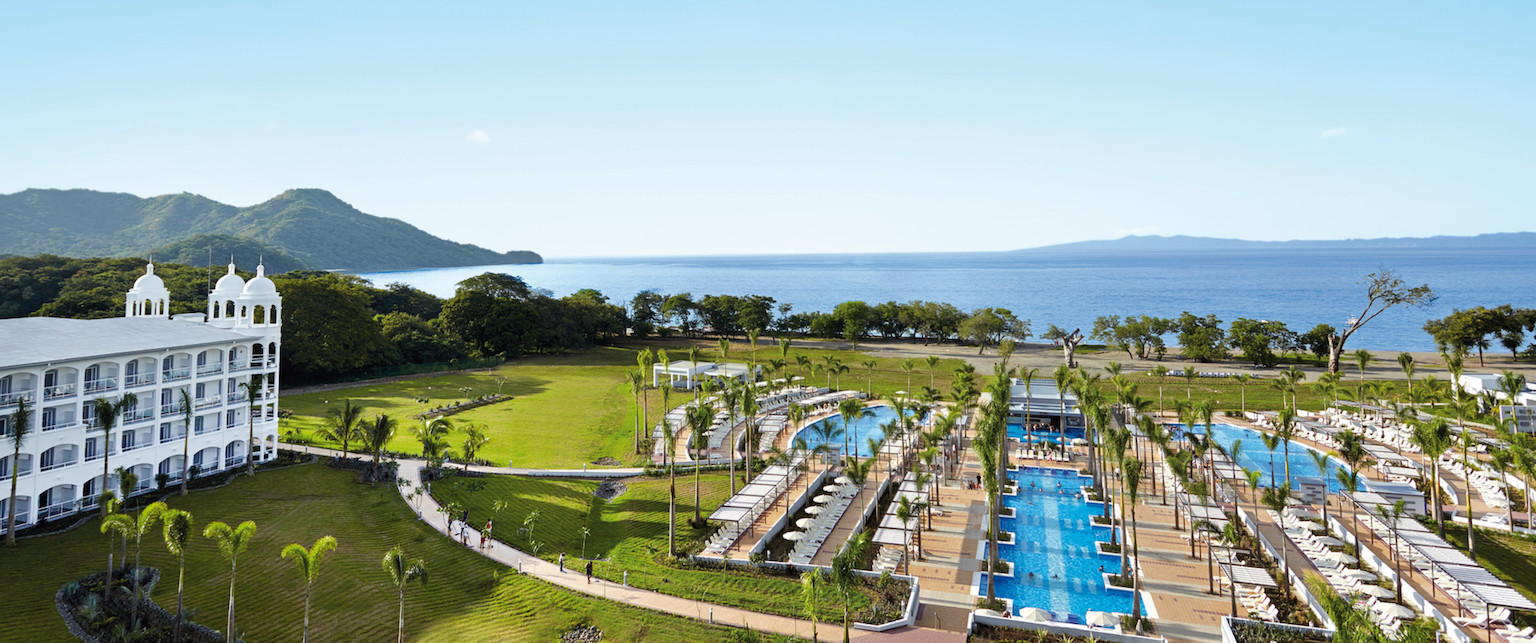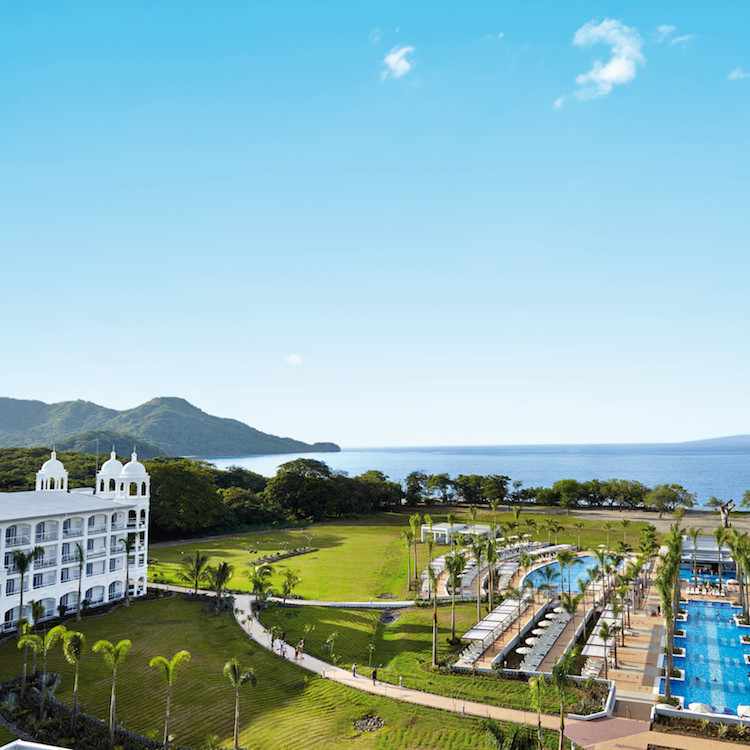 Destinations for Every Group Type
The Ultimate Group Vacation No Matter What You're Seeking
Whether you're booking a family reunion or a corporate retreat, some destinations lend themselves for group attributes better than others. Hikers will adore Costa Rica, and couples will love the romance of Riviera Maya. Of course, each destination is well-equipped to create your ideal vacation, no matter where you choose, as it really comes down to your wants and needs from your group vacation.
Planning large group vacations can be an extensive process, but it's all the much easier when you utilize a travel agency and you are well aware of the type of travelers who make up the majority of your group. From the sunkissed shores ideal for lounging to the mountainous Caribbean landscapes that welcome exploration, there is a lot to enjoy during your next beach group trip. Follow this helpful guide featuring just a few selections for destinations based on what your group might be looking for in group travel packages:
Best Destination for Couples - Riviera Maya
Riviera Maya is equally known for its romantic beaches, and secluded resorts, where guests can explore Mayan Ruins, or enjoy jungle-like retreats. Romance is particularly in abundance for group vacations in this area, and in fact, resorts cherish the visiting couples, offering exceptional service. From private butlers and wine pairings to the opportunities for secluded walks along the beachfront or amongst private nature trails on-site.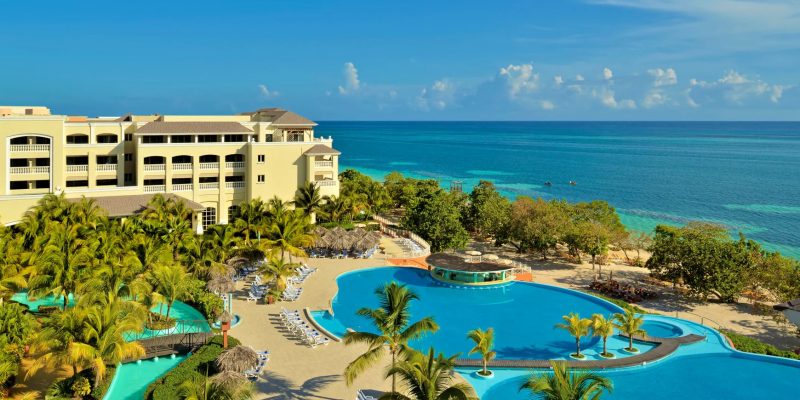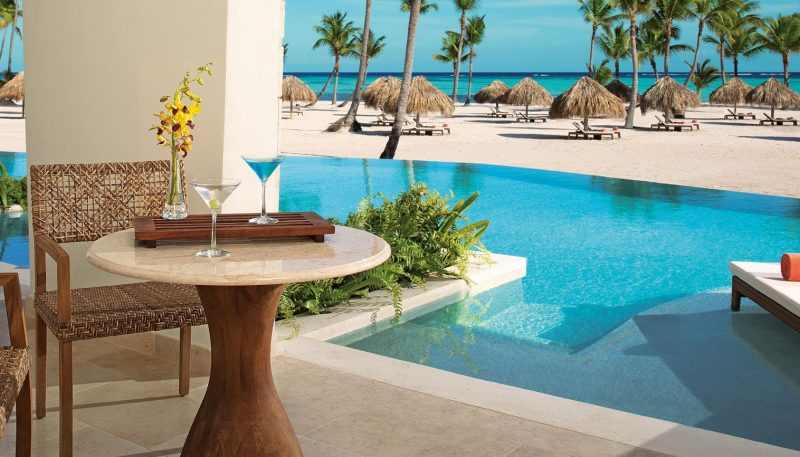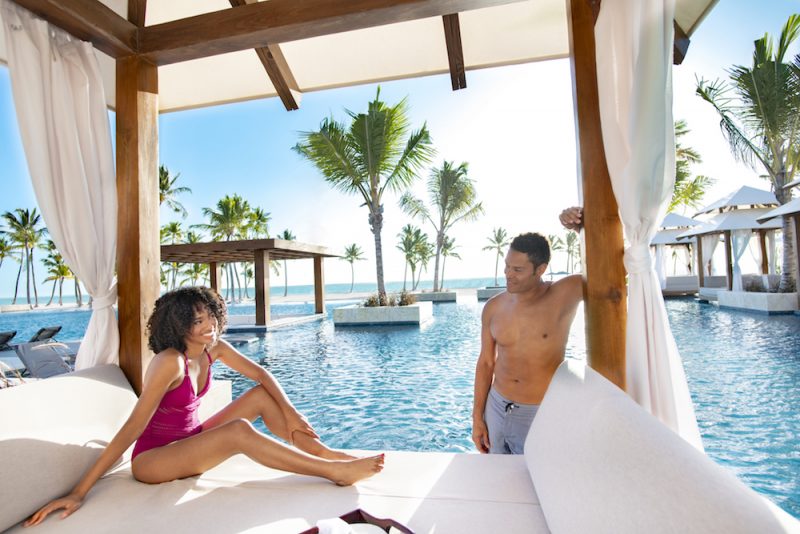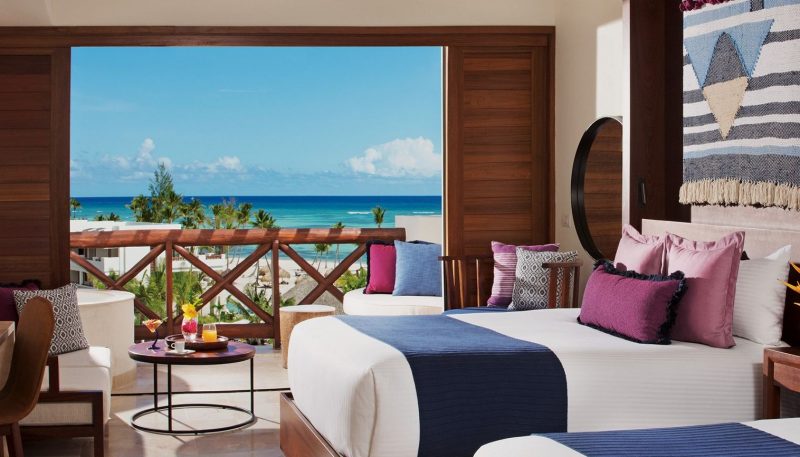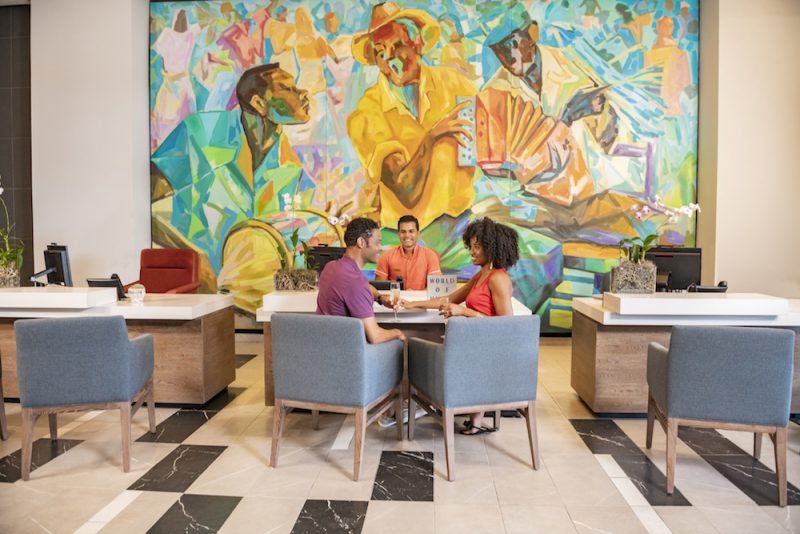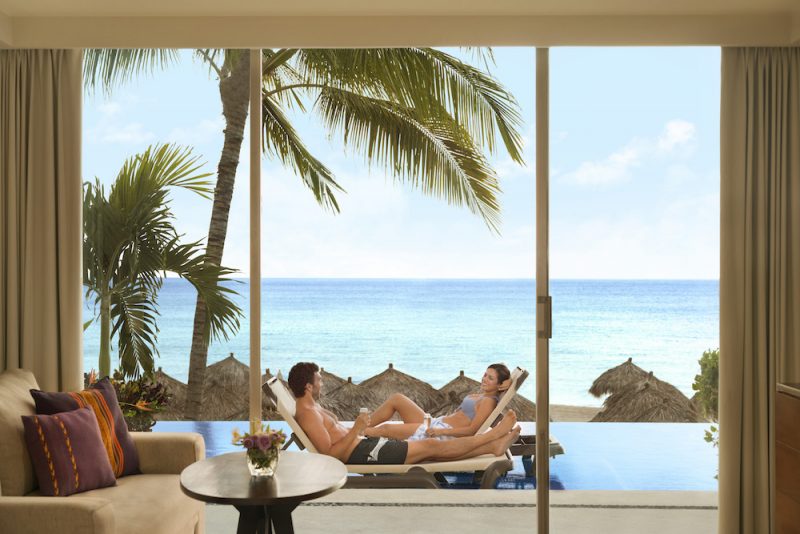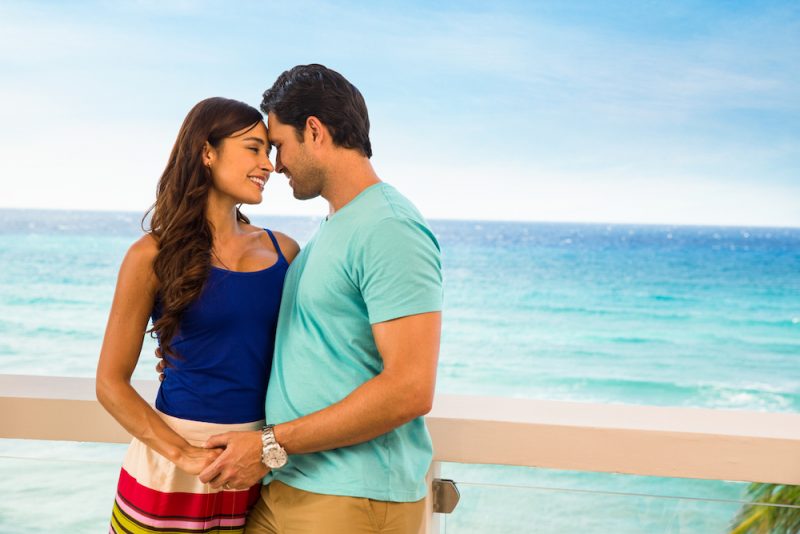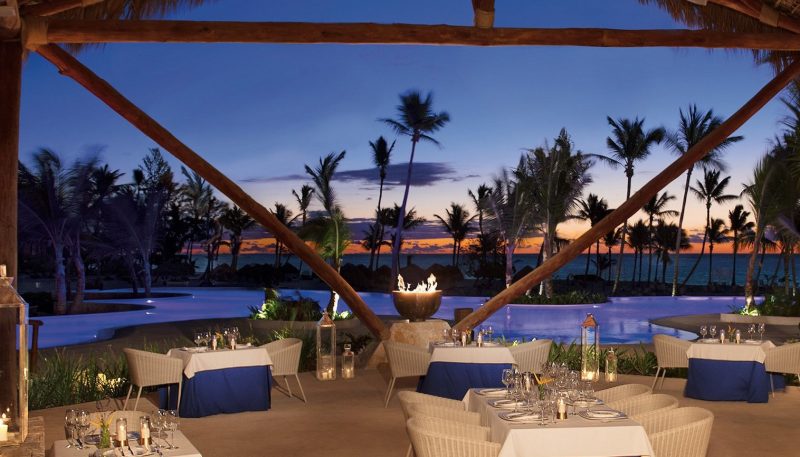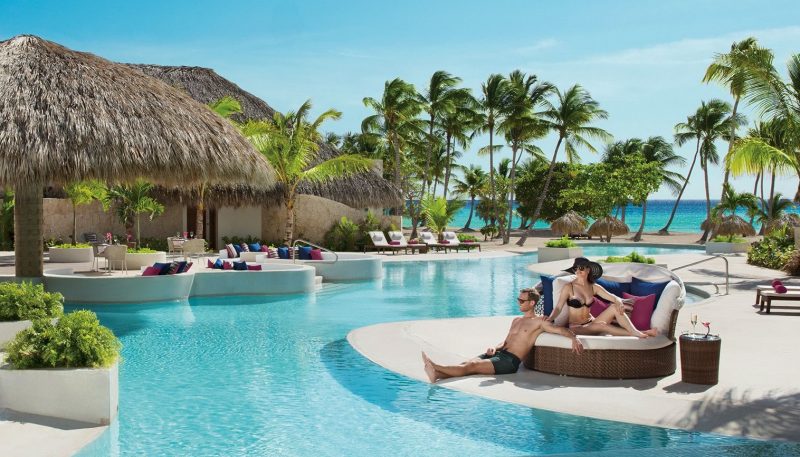 Riviera Maya Resort Recommendations:
If your group vacation mainly consists of couples, consider the beautiful El Dorado Casitas resorts, or the adults-only brand Secrets and their elegant resort offerings in the area. Included at all are intimate spaces for solitude, romantic dining a-la-carte restaurants, or even unique services where you can book candlelit dinners on the beach, or amongst over-water piers.
El Dorado Casitas, Hideaway at Royalton Riviera Cancun, Breathless Riviera Cancun, 
Best Destination for Parties - Cancun
The famous hotel-zone of Cancun is known for raging pool parties and heart-stopping nightclubs. But your vacation group doesn't even have to leave the resort to take part in non-stop entertainment. Cancun offers both the most in excitement, but also in affordable group rates, and you'll have access to a variety of resorts ranging from economical to the ultimate in luxury. The brand-new Royalton Suites Cancun features the hottest rooftop nightclub in the area, and Hard Rock Cancun excels in providing the rockstar treatment to every group.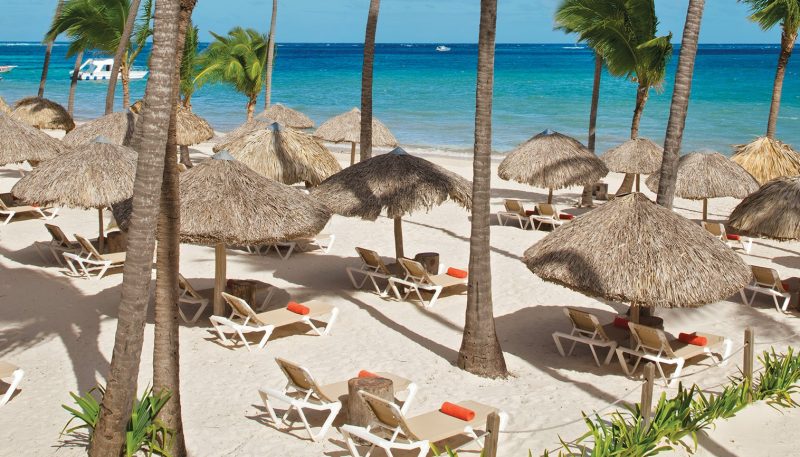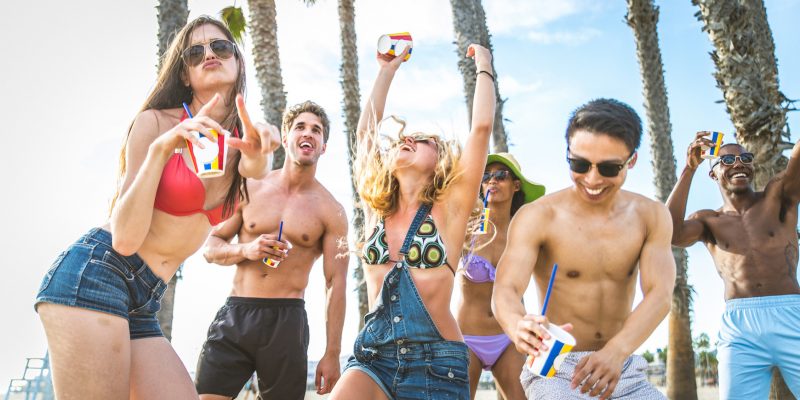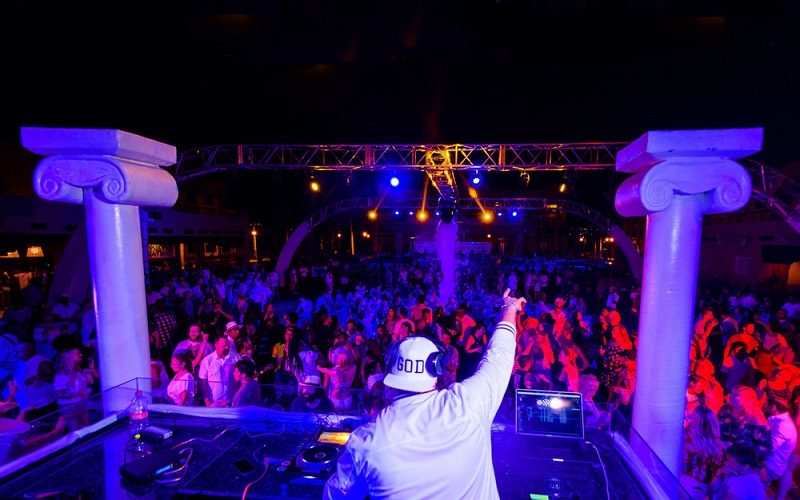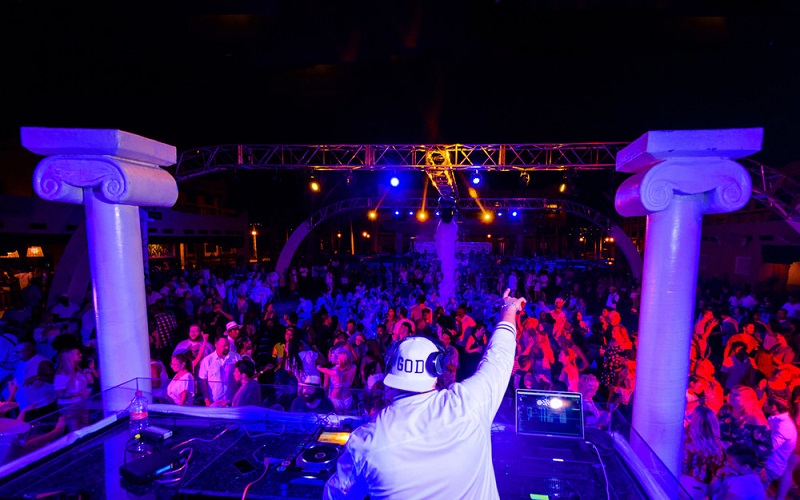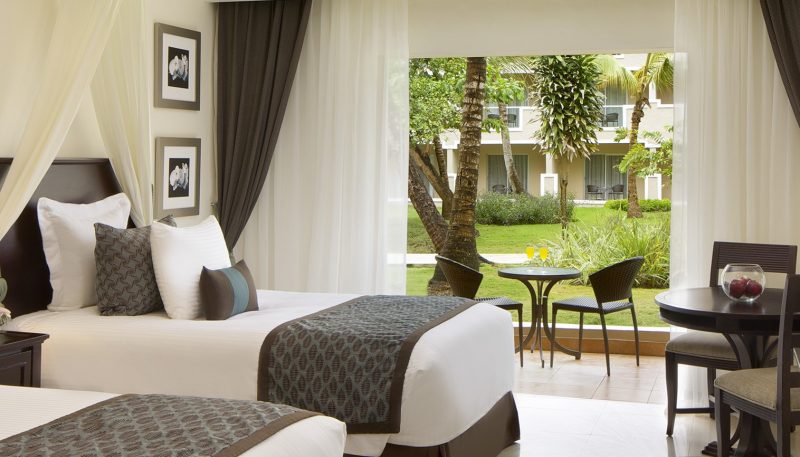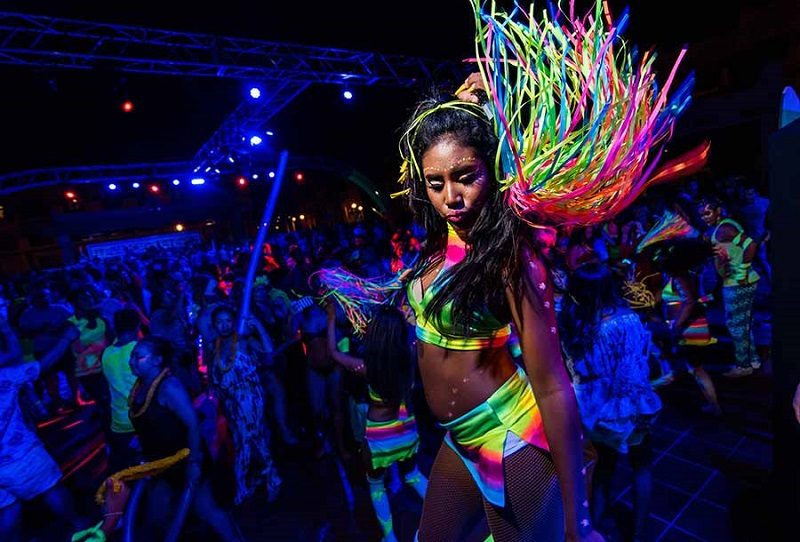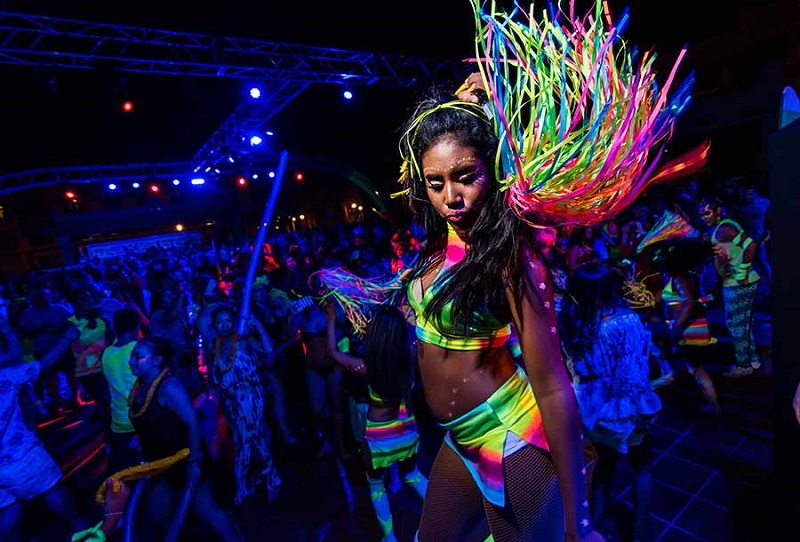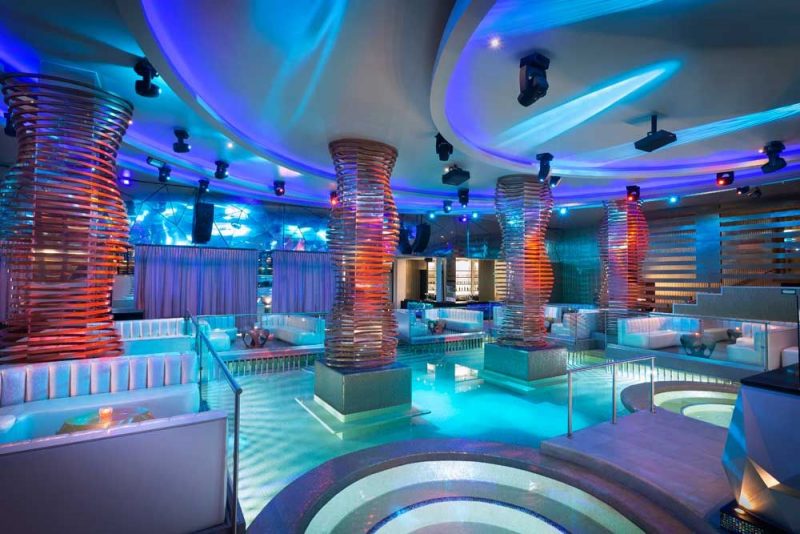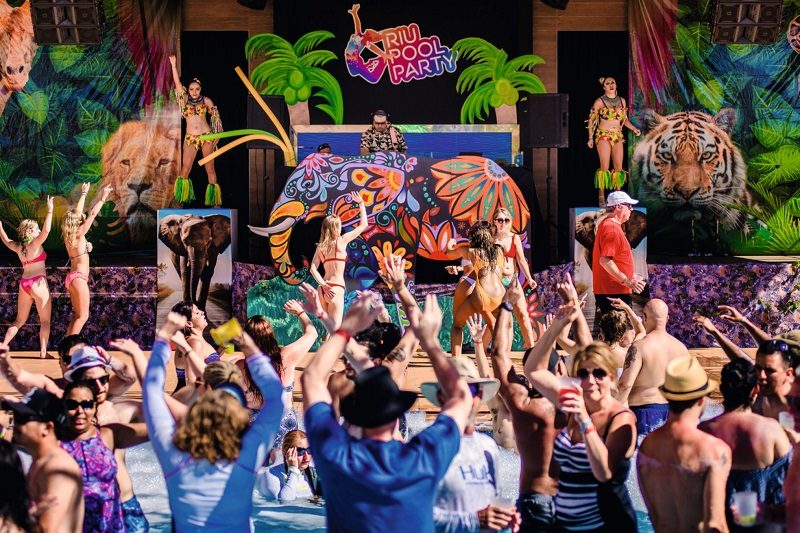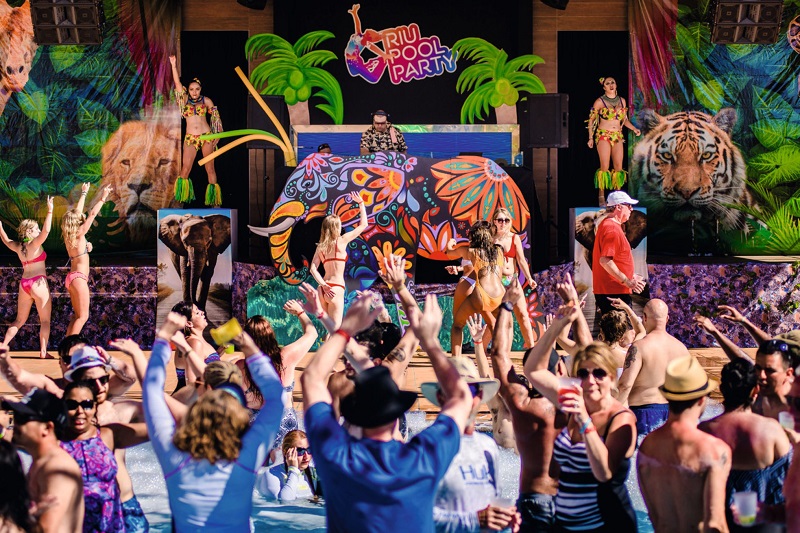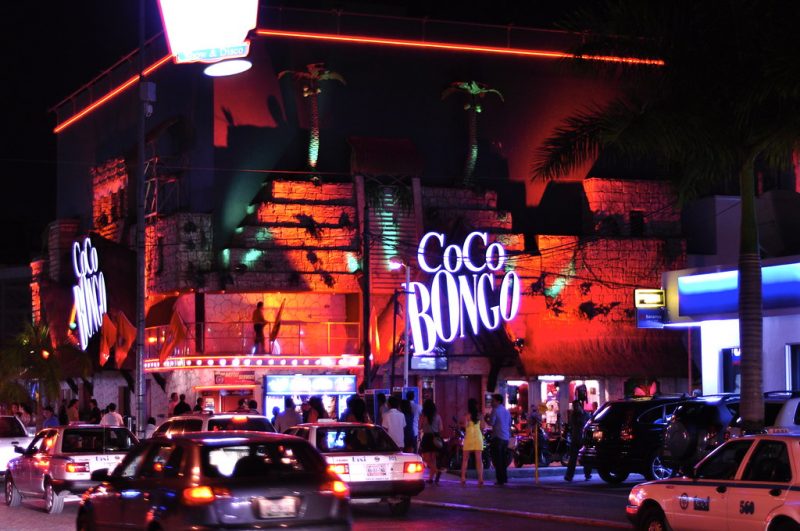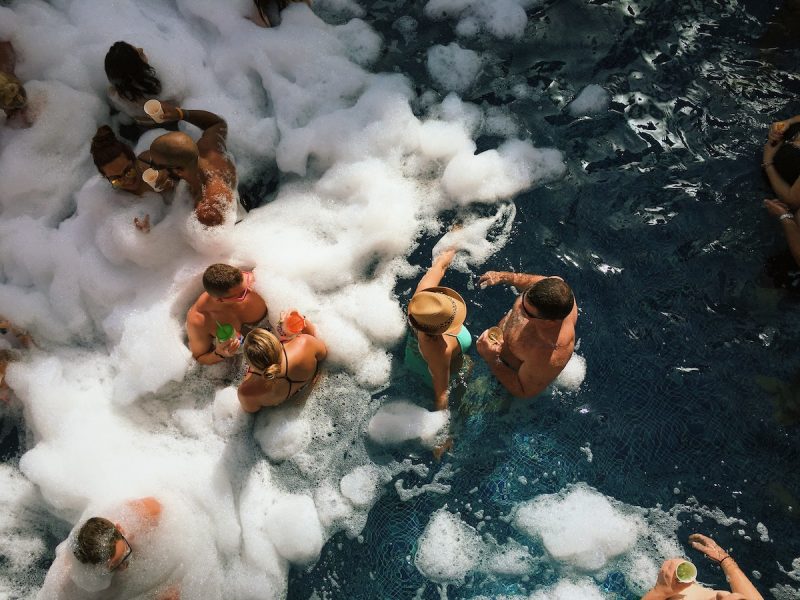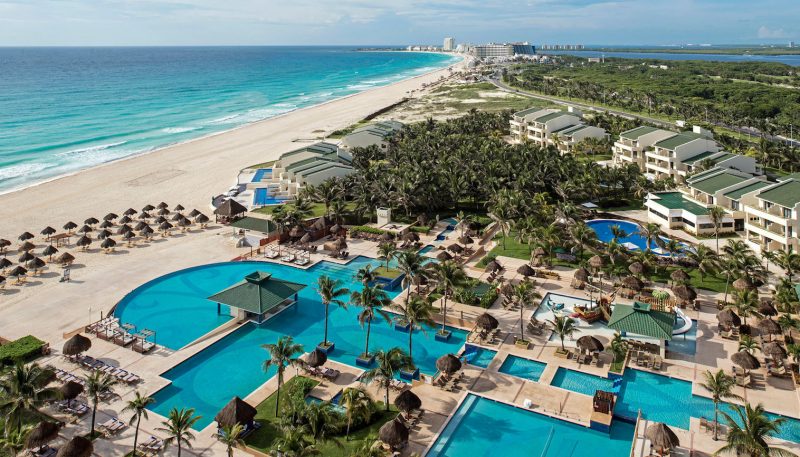 Cancun Resort Recommendations
Resort options are varied throughout Cancun, and ideally, it comes down to your group's budget and desires. You can always hit the nightclubs in the center of the hotel-zone, so decide early on if you want a partygoers resort or a quieter option. Depending on when you travel, your resort may offer themed club nights, foam pool parties, and exciting entertainment around the clock.
Hard Rock Cancun, Royalton Suites Cancun, Grand Oasis Cancun, RIU Cancun
Best Destination for Bachelorette/Bachelors - Cabo San Lucas
Celebrate one last function with your bridal party before saying, "I do", with an unforgettable trip to the exciting hotel hub of Cabo San Lucas. Here guests will enjoy desert surroundings and a couple of blocks of thrilling cantinas and nightclubs in downtown Cabo San Lucas. Our Los Cabos all-inclusive group resorts offer the best in amenities, with infinity pools, nightclubs, delicious restaurants, and much more to explore.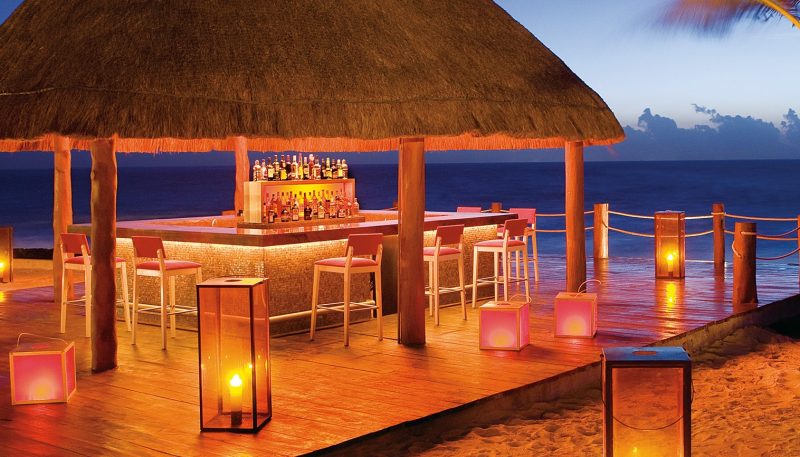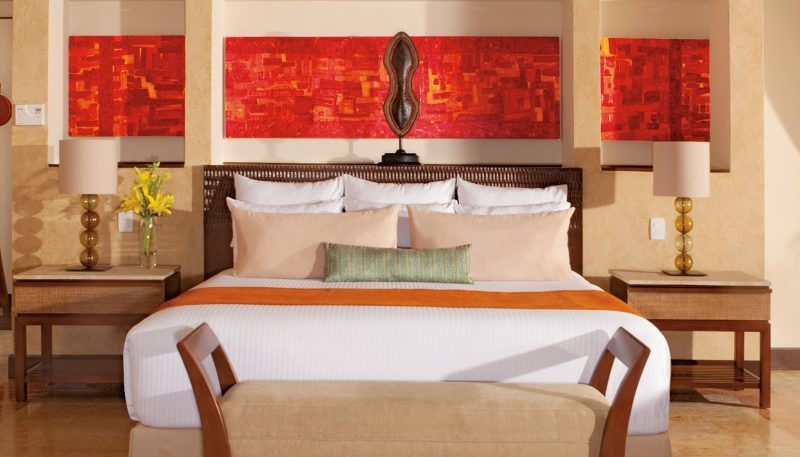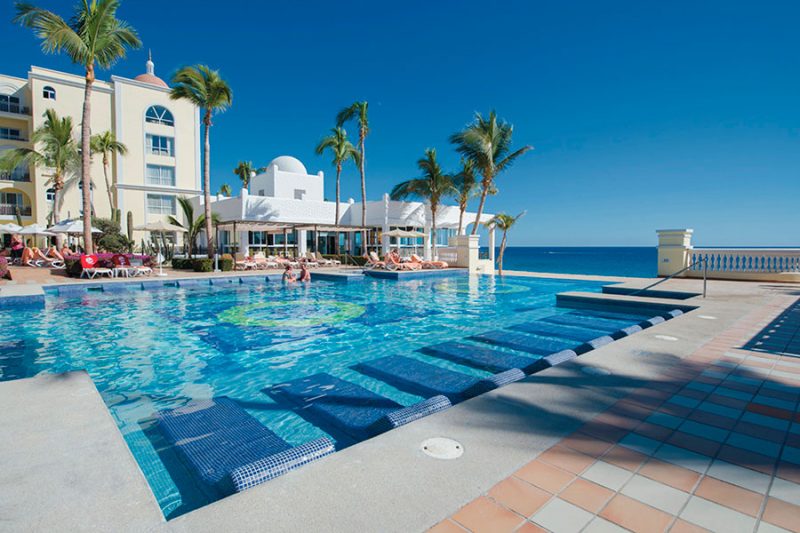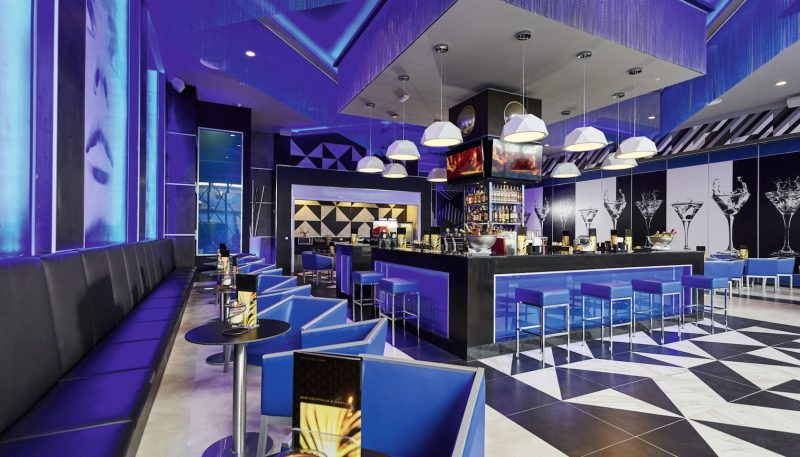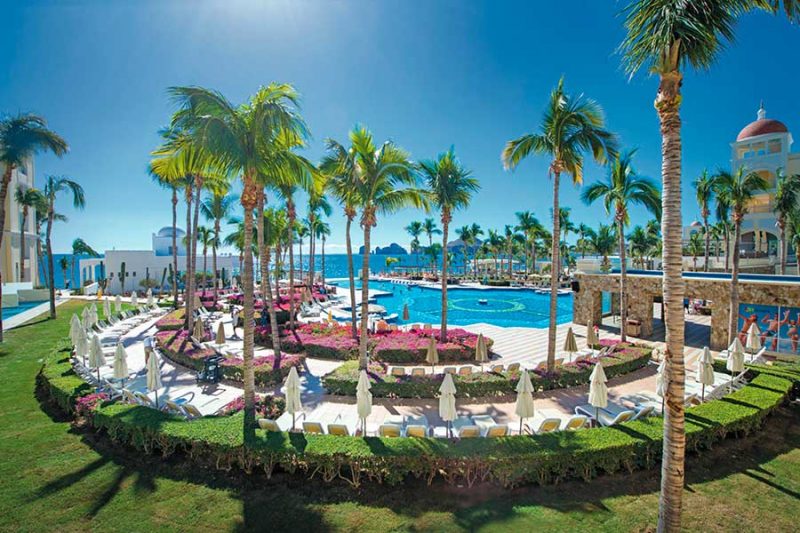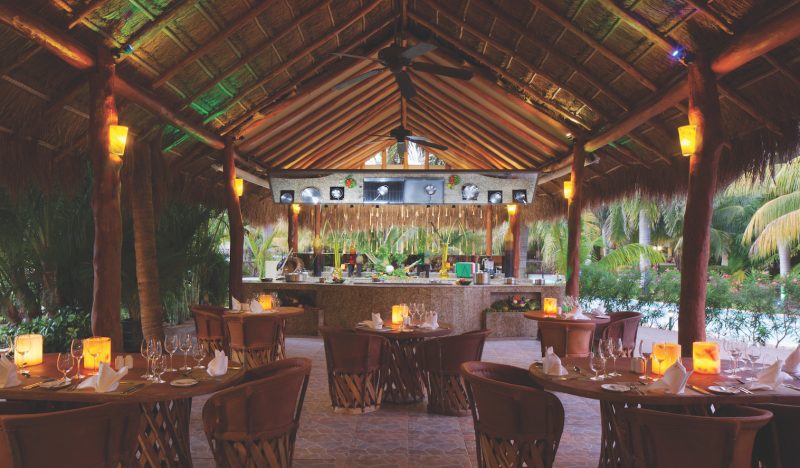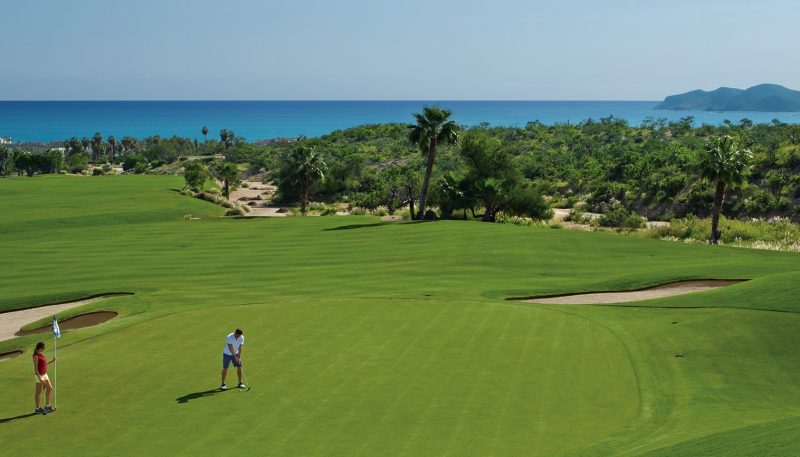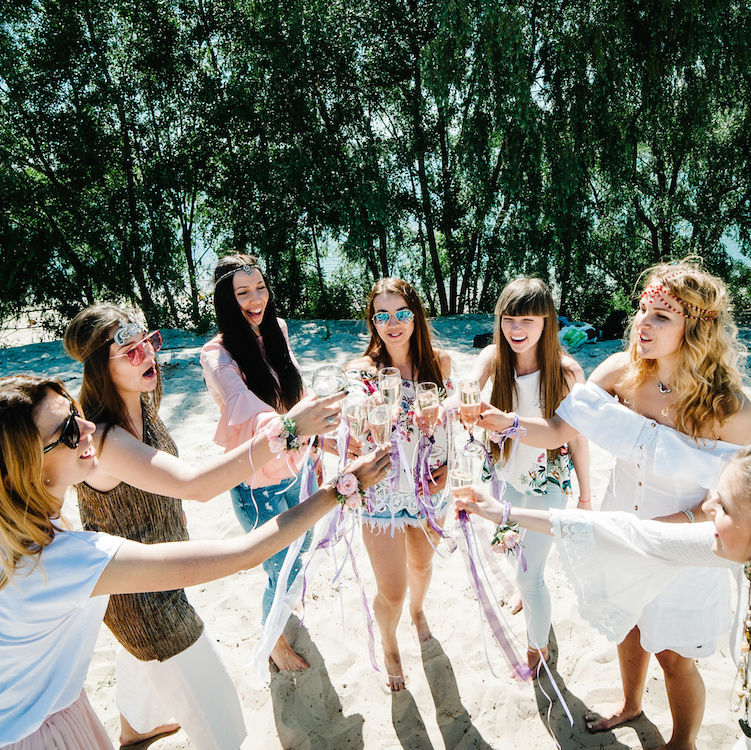 Cabo san Lucas Resort Recommendations
All-inclusive resorts in Los Cabos are beautifully appointed and feature personalized service throughout. Each is equipped to offer private events, reserved dinners, and cocktail hours for your bachelor or bachelorette group. Work with concierges to book unbelievable experiences, or even to reserve lavish spa treatments that will keep each member of your bachelorette or bachelor group feeling refreshed and ready for the next activity.
Best Destination for Adventurers/Nature Lovers - Guanacaste
Head to a true source of adventure for nature lovers and hikers alike, at our beautiful all-inclusive resorts in Costa Rica. The Guanacaste region is known for its verdant jungles, and nearby guests can explore rainforests, zipline excursions, ATV-rides, and everything else your heart desires. Your Costa Rica all-inclusive resort will be located amongst a secluded property, featuring natural beaches, deep blue water, and gourmet restaurants and beautiful pool complexes to frequent.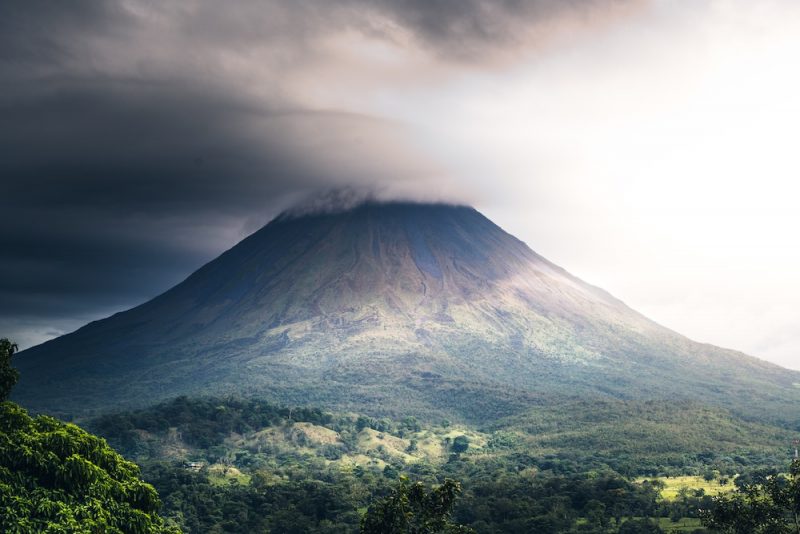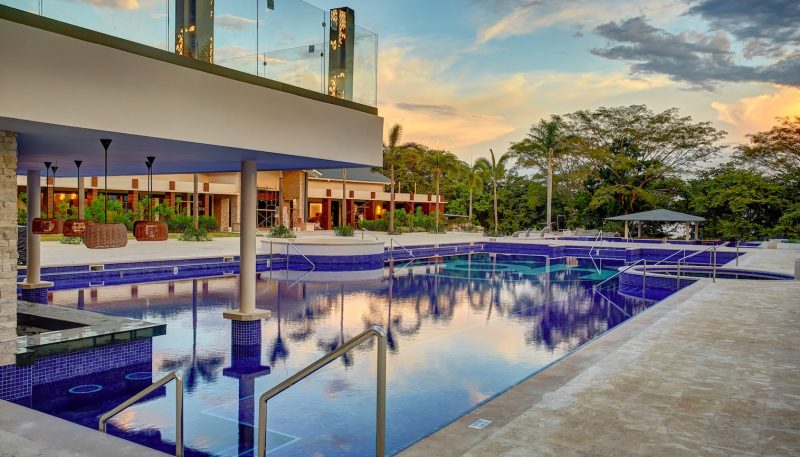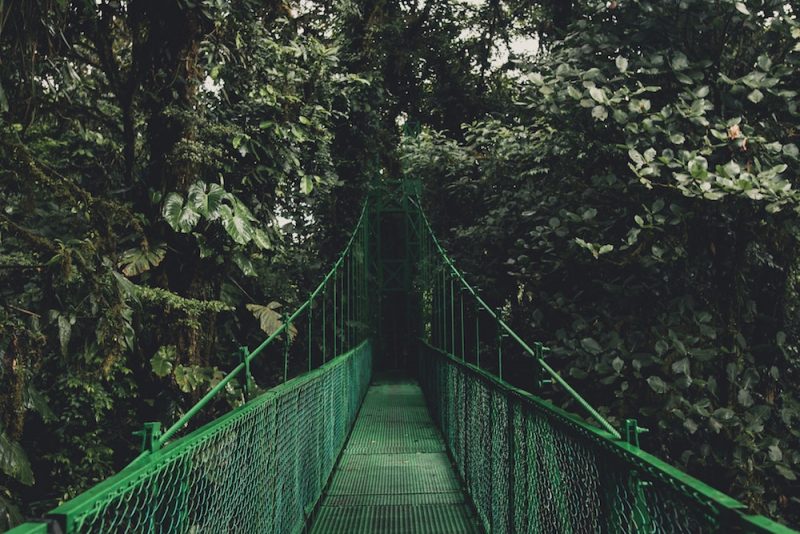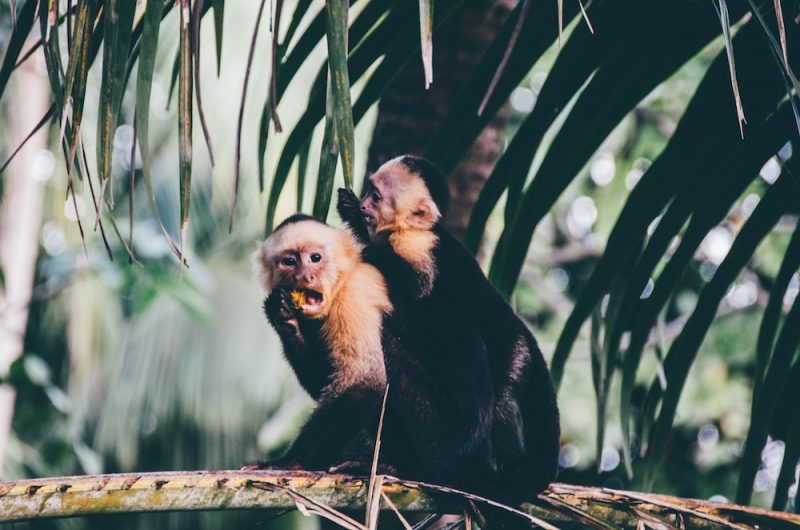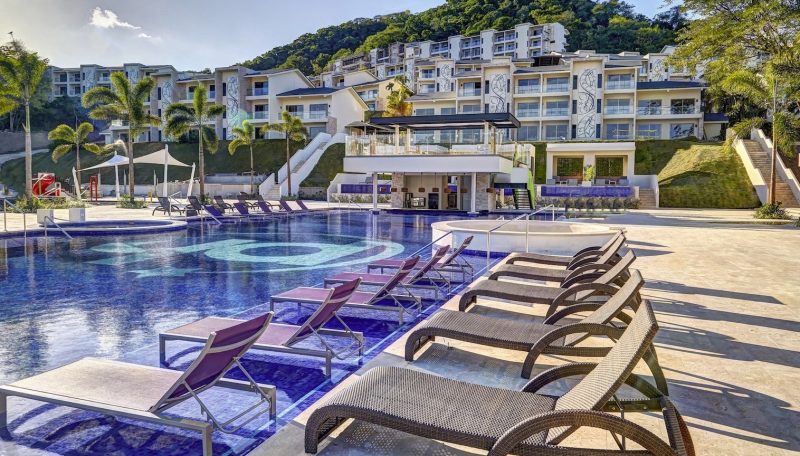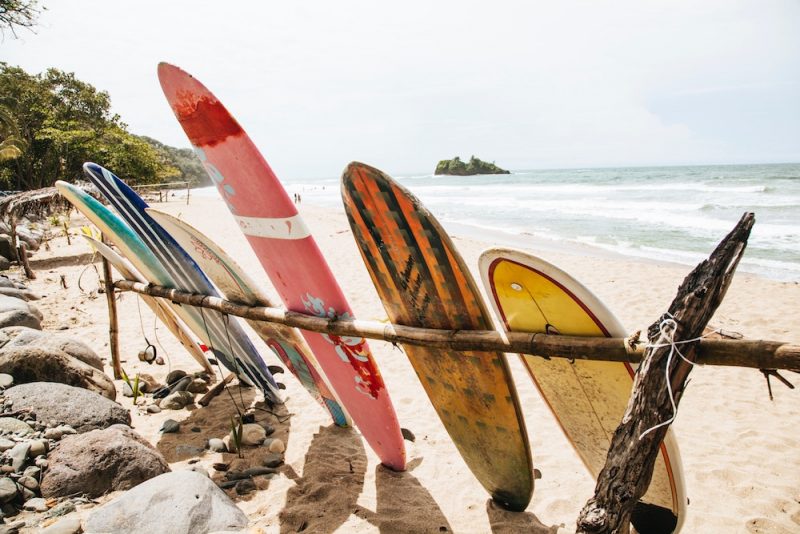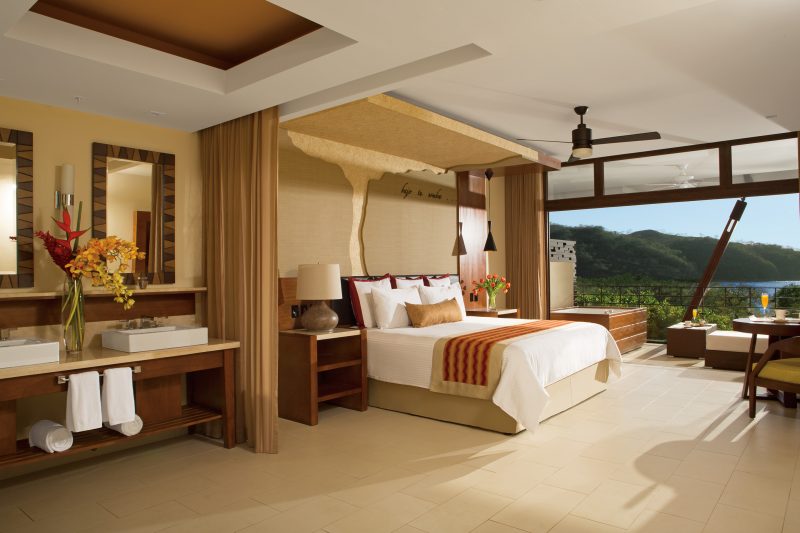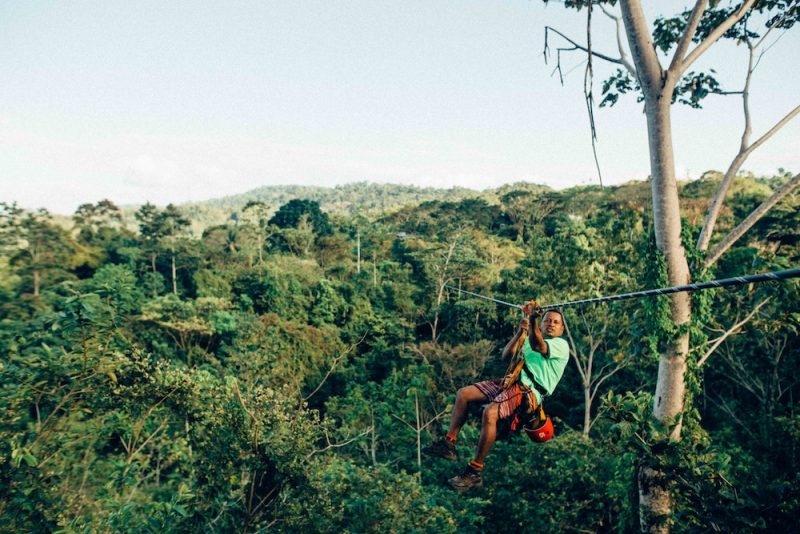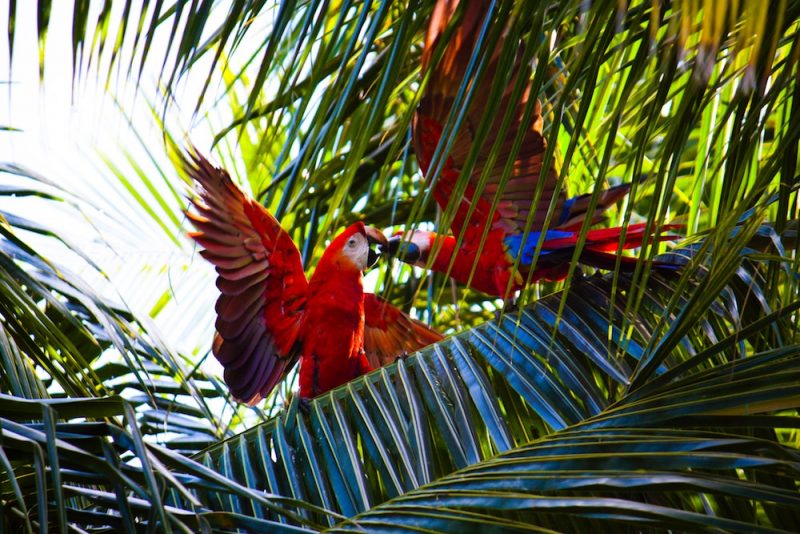 Guanacaste Resort Recommendations
We have two stunning options to consider for your next Guanacaste Group vacation: Dreams Las Mareas and Planet Hollywood Costa Rica. Both offer everything needed for explorers or explorers at heart. With modern furnishings, mountainous surroundings, and activity and entertainment programming that will keep everyone entertained in between your next adventure.
Best Destination for Family Reunions - Punta Cana
Offer a central and convenient location for your next group family vacation trip, to the pristine shores of Punta Cana. From Bavaro and beyond, family members will enjoy some of the most famous beaches in the world. This hotbed of activity in the Caribbean offers a resort for every budget and design taste, and excursion opportunities include catamaran cruises and snorkeling expeditions. Consider the age range and collection of family members attending, and then select from elegant family-friendly resorts that offer adults-only sections, full-scale waterparks, large beaches, and more amenities, restaurants, and bars then you can count on two hands!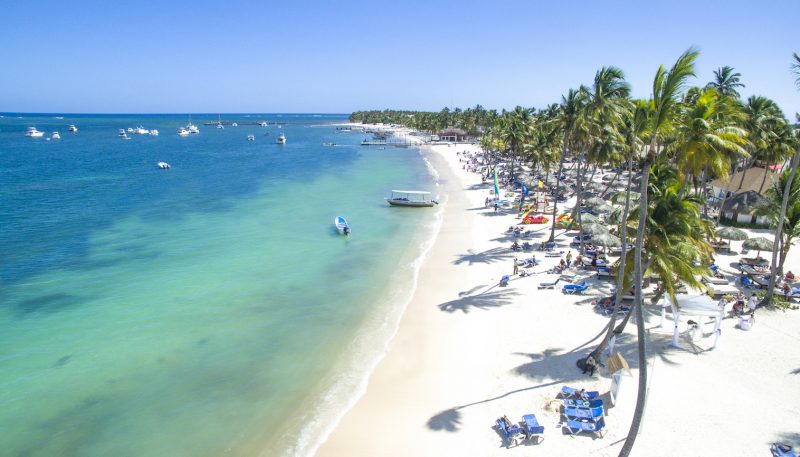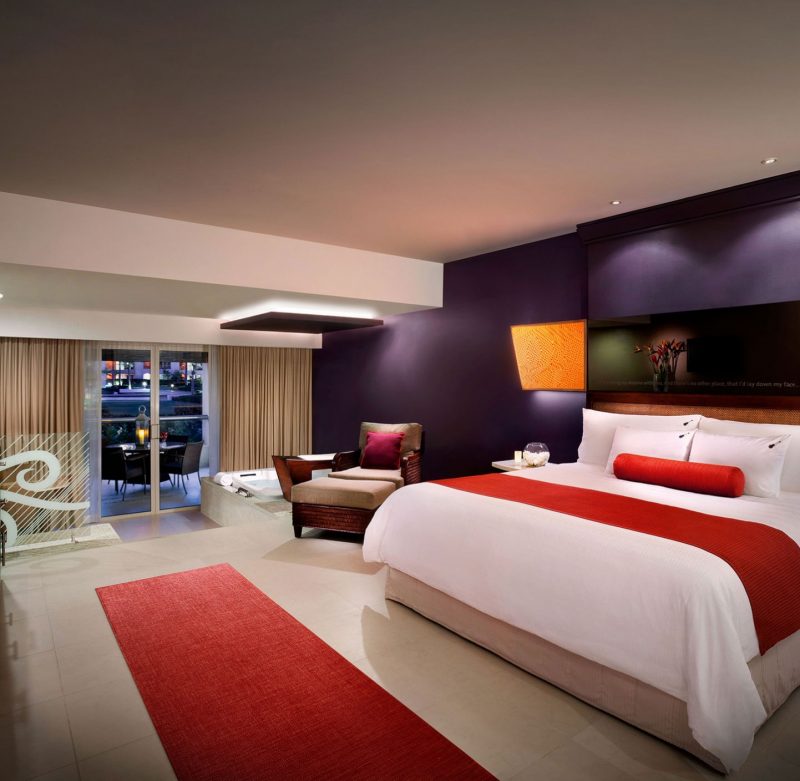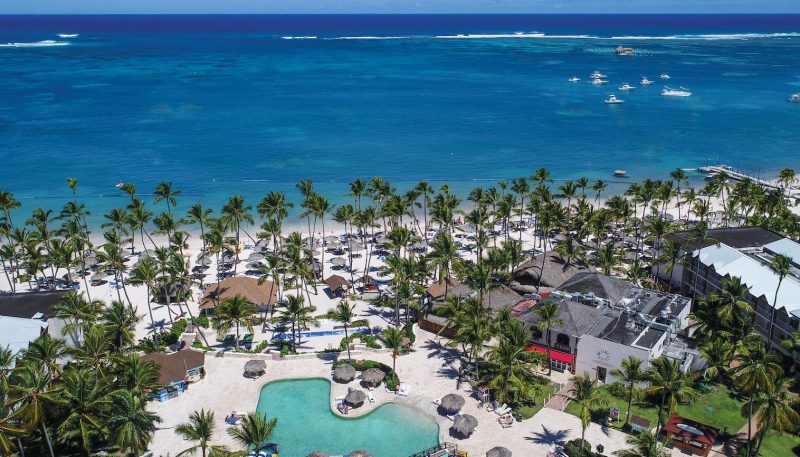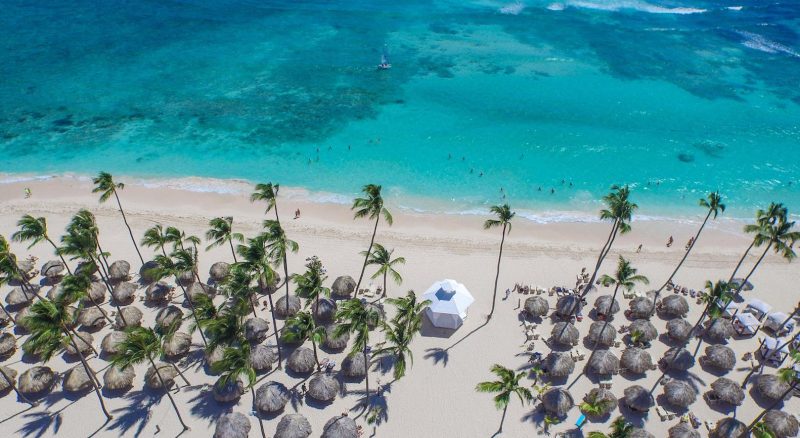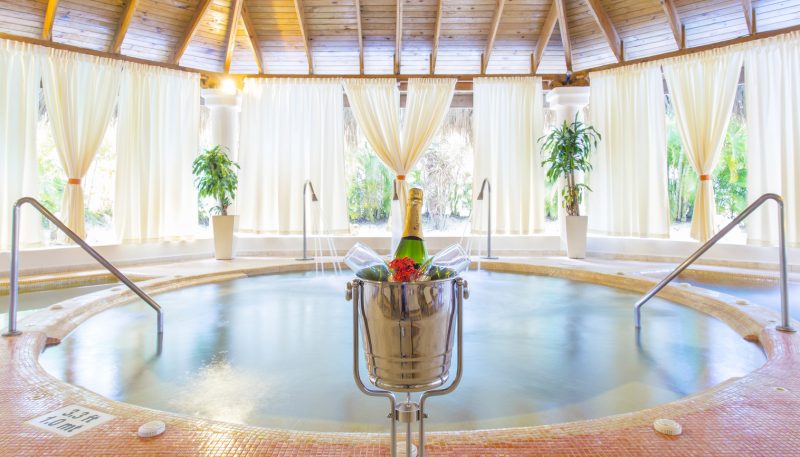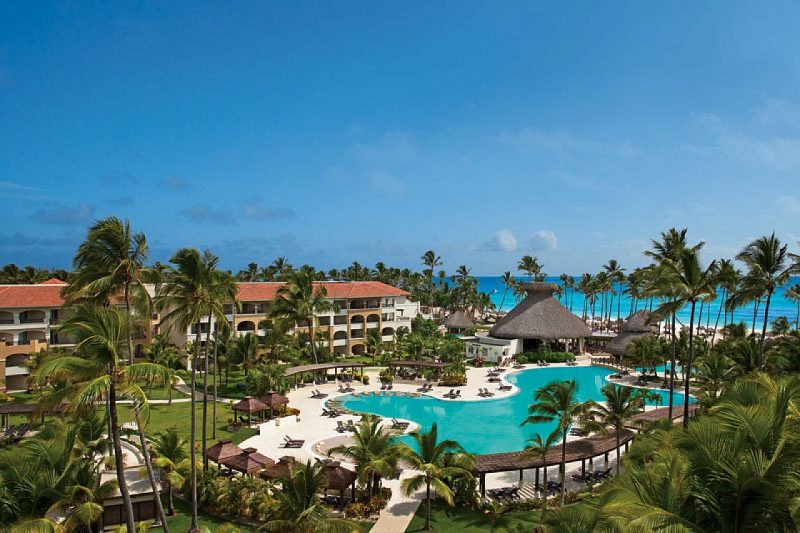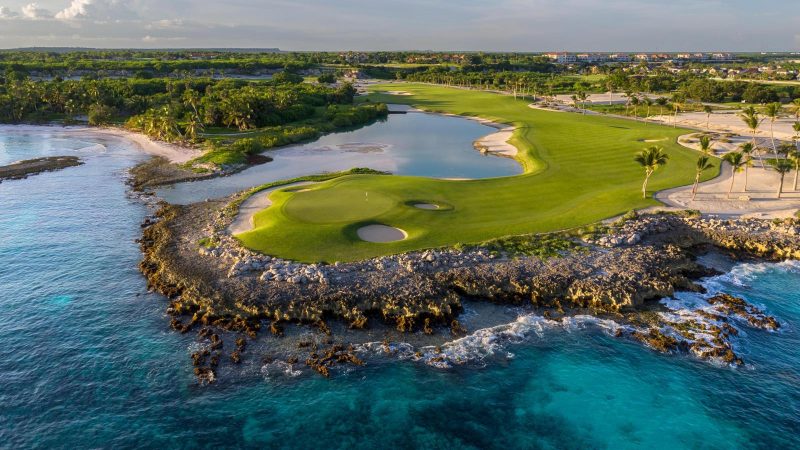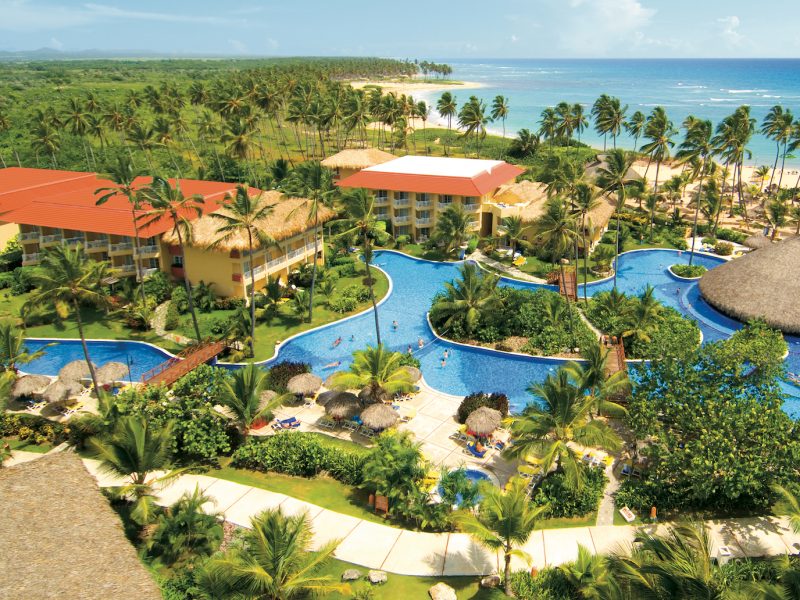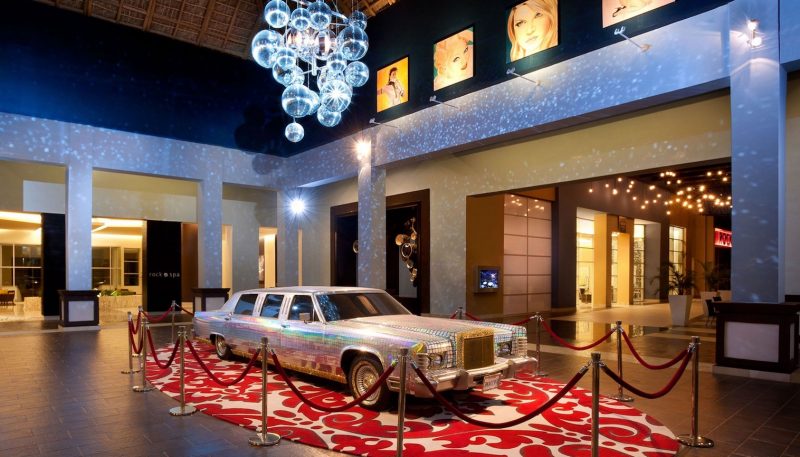 Punta Cana Resort Recommendations
From waterparks to world-class spas, the 3 resort recommendations we have included for Punta Cana family-reunions run the gamut of what you should expect from a luxurious Caribbean vacation. Each offers contemporary rooms, delicious daily dining, and supervised kid's clubs so parents can get some time away from the younger guests.
Best Destination for Business Groups/Corporate - Montego Bay
An all-inclusive corporate trip to Montego Bay, Jamaica means the relaxed island-atmosphere of the country paired with modern resorts and high-tech conference rooms. From oceanview meeting rooms to venues that can offer private events, networking cocktail hours and more, you can be sure your business group vacation will be one of the books. Offer incentive reward trips like no other, ones that will truly excite employees. They'll land in one of the Caribbean's most beautiful destinations, where all food and drinks are included.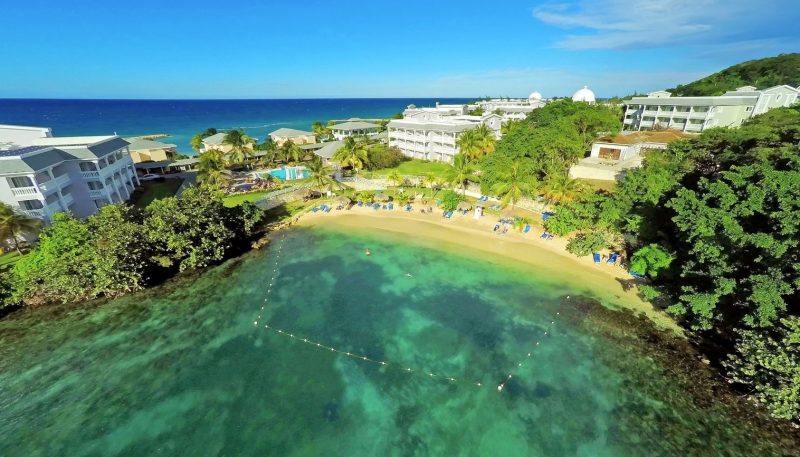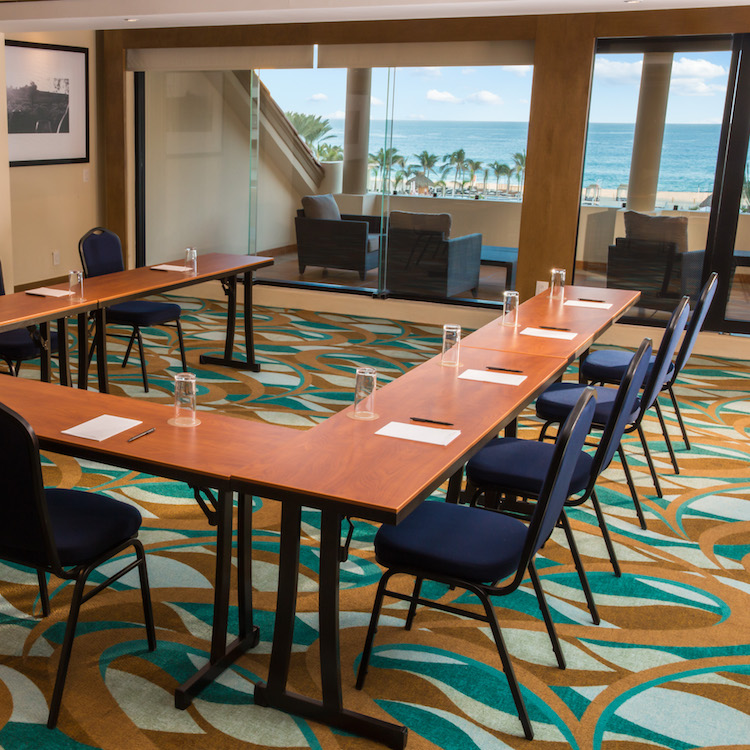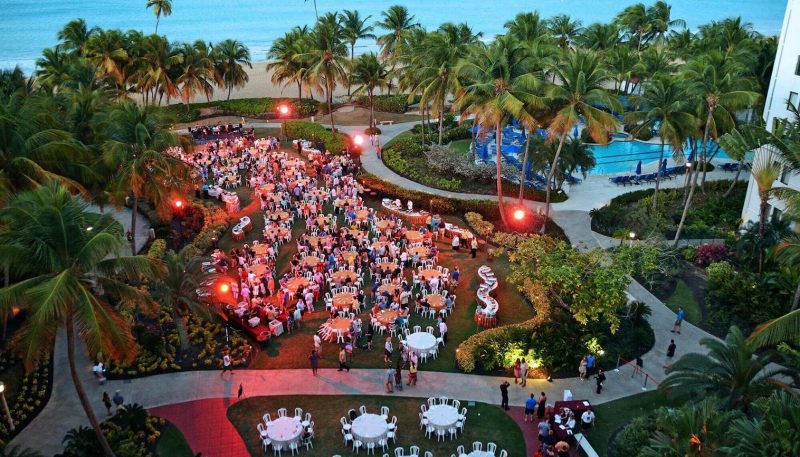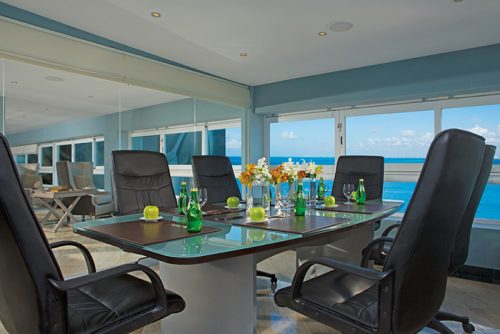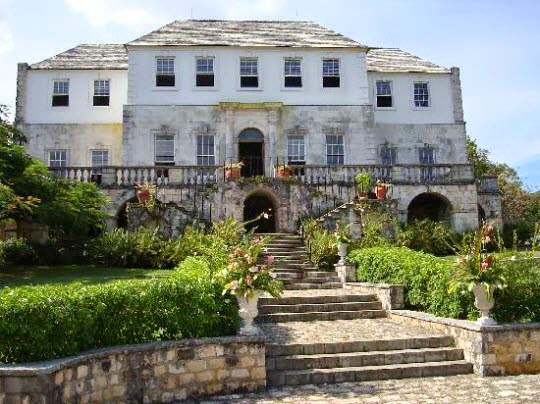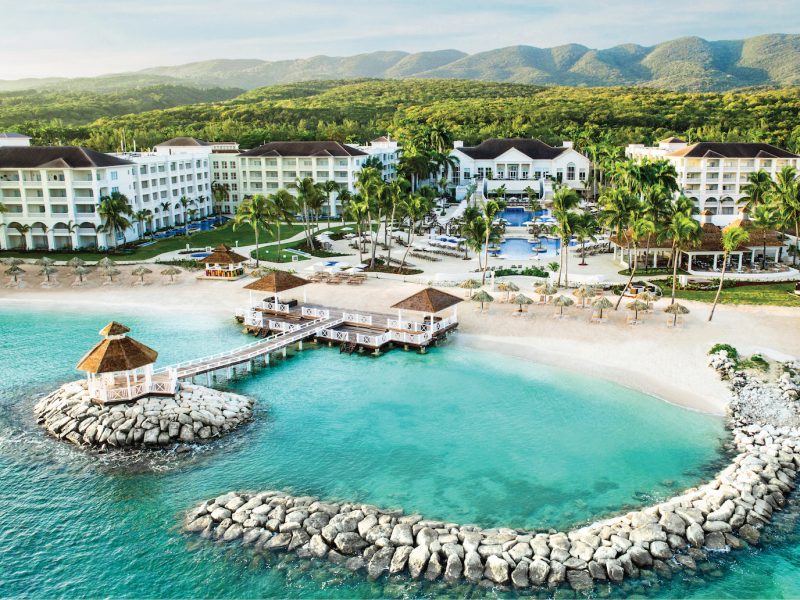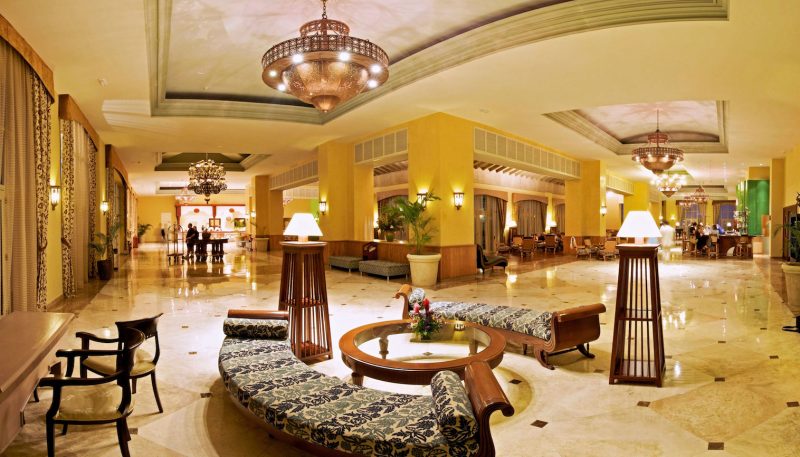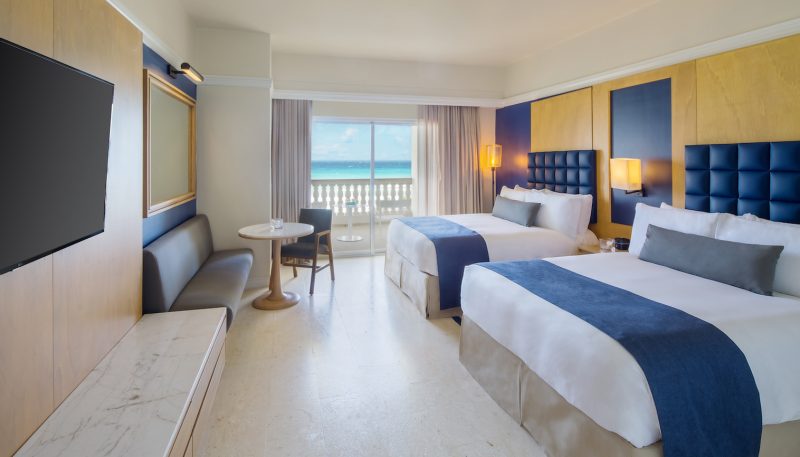 Montego Bay Resort Recommendations
There are plenty of resorts in Montego Bay that are well-equipped for your next corporate group trip or corporate incentive vacation, but our top 2 recommendations at the duo Hyatt resorts in Rose Hall, and the Grand Palladium Jamaica all-inclusive resort. Both have ample meeting space, convention centers, high-tech hookups, and everything else needed to make your stay amazing.