Majestic Resorts
Majestic All-Inclusive Resorts
Majestic Resorts is a boutique collection of exclusive beachfront resorts dedicated to exceeding expectations through attentive service, premier local and international cuisines, and a vast range of leisurely activities that guests of all ages can enjoy. With just a handful of locations in Mexico and the Caribbean, Majestic Resorts are highly specialized in catering to their guests and hold the highest of standards when it comes to their staff, chefs, and management.
While guests of any age are always welcome, Majestic Resorts provide a perfect experience for couples' group vacations. With amenities that include in-suite two-person jetted tubs and exquisite, romantic dining areas that offer specialty cuisines, there is a particular vibe throughout Majestic properties that they were made to be experienced with your partner. They additionally offer private adults-only clubs that offer experiences that are personalized and upscale, among other luxurious, fun, and relaxing amenities.
The layout of their properties are brilliantly designed in open styles to preserve peaceful energy, yet they are quite walkable as well. Majestic's emphasis on tranquil vibes makes their properties in Mexico and the Caribbean more than ideal for wellness groups, couples retreats, and small family gatherings. If you're looking for a group vacation that combines luxurious accommodations and amenities, delicious menus, and an extensive range of spectacular add ons, Majestic has it all covered.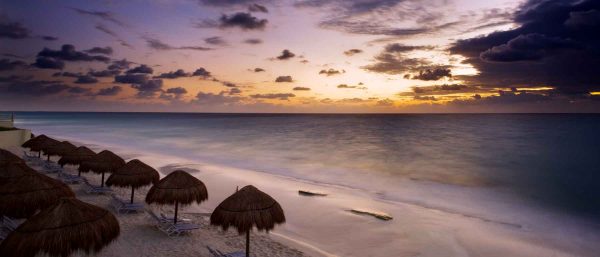 Majestic Resorts resorts
On the brilliant sands of Playa de Arena Gorda, Majestic Mirage Punta Cana delivers a comprehensive Caribbean experience complete with numerous amenities, 24-hour service, and luxurious facilities. With two distinguished ways of staying, this sophisticated establishment is ideal for both family reunions and couples' getaways.

Accommodations at Majestic Mirage are split into Family Club and Mirage Club, the latter which is adults-only. In each Club category, there are One Bedroom Suites, Sky View Rooftop Suites, and much more.

Marketplace Buffet | Cafe Espanol | Kabuki Oriental | L'Essence | La Rinascita | Seaside Restaurant | La Bodeguita De Majestic | Draft Sports Bar | Don Jaume Steak House | Piano Bar | Lobby Bar | Mirage Club Bars | Pool Lounge Elle

There are a number of terrific meeting and event spaces that can accommodate occasions that are intimate such as family and couples' dinners, or grand as a wedding reception. Venues are indoors and outdoors, and Majestic Mirage's premier services will ensure your event is exactly as you envisioned.

Providing the perfect blend of lush vegetation and pristine golden sands, the Majestic Colonial offers beauty, luxury, relaxation, and fun to all of its guests. This family-friendly resort is perfect for group travel as it features activities for both young and old, from an exciting kids club to a free golf program. With 11 bars and 7 restaurants, each member of your group trip is sure to find something that will satisfy their appetite.

Accommodations at the Majestic Colonial are split between two sections, the Family Section, which is available to guests of all ages, and the Colonial Club, which is only available to guests over 18 years of age. Rooms in both sections range from Junior Suites with Jacuzzis to One Bedroom Suites with Jacuzzis. Colonial Club rooms are available at an additional cost but include access to private adults-only pools, bars, as well as a private beach area equipped with Bali beds.

Le Gourmet | Taino | Rodeo Grill | Tres Carabellas | Supreme | La Hispaniola | Ma+Suri | Sports Bar | Disco Cocos | Theatre Bar | Lobby Bar | Bar Plaza | Parrots Bar | Swim Up Bar | Beach Bar | Casino | Piano Bar

The resort's Majestic Convention Center is comprised of 6 rooms, which can accommodate anywhere between 25 to 600 people. With over 10,000 square feet of space, the Majestic Convention center is great for large group travel events focused on business rather than pleasure. However, the resort also has a variety of outdoor venues that are great for smaller more intimate events.