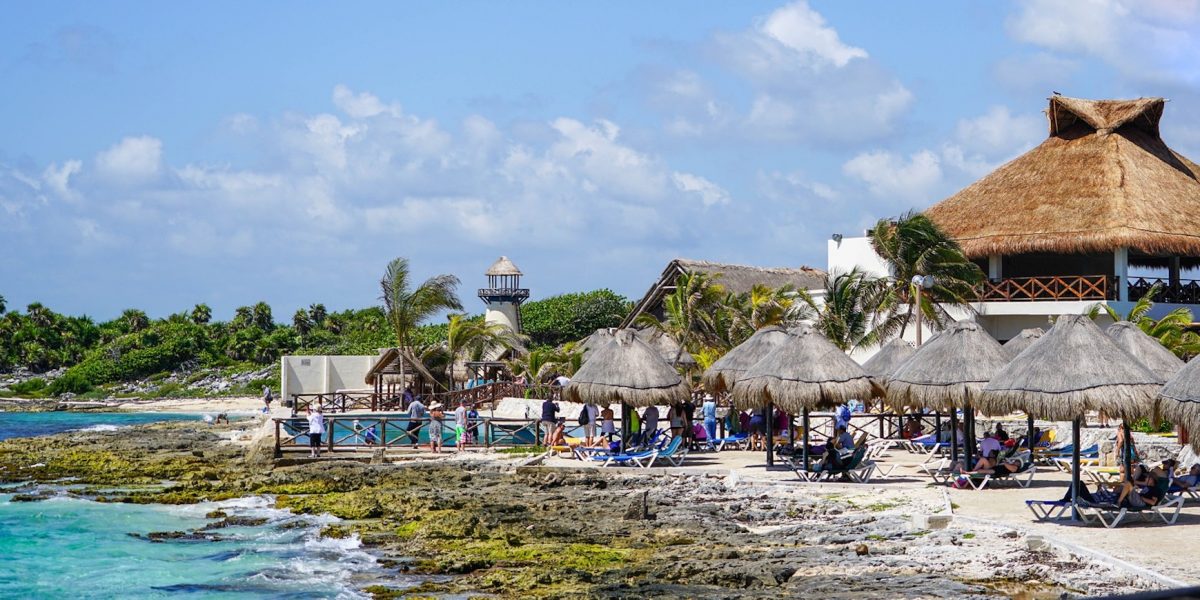 Mexico Group Vacation Ideas
From ancient ruins to bustling cities, Mexico offers a myriad of stunning vacation spots. Whether you want to unwind with a few cocktails on the beach, explore a rich and unique culture, or engage in many exciting activities, you'll find what you're after.
If you want to share unique experiences with your friends or family, there are many Mexico group vacation packages to explore. From charming, affordable stays to luxurious resorts, there's something for everyone. Without further ado, here are some of the most attractive spots in Mexico that will make your vacation a journey to remember.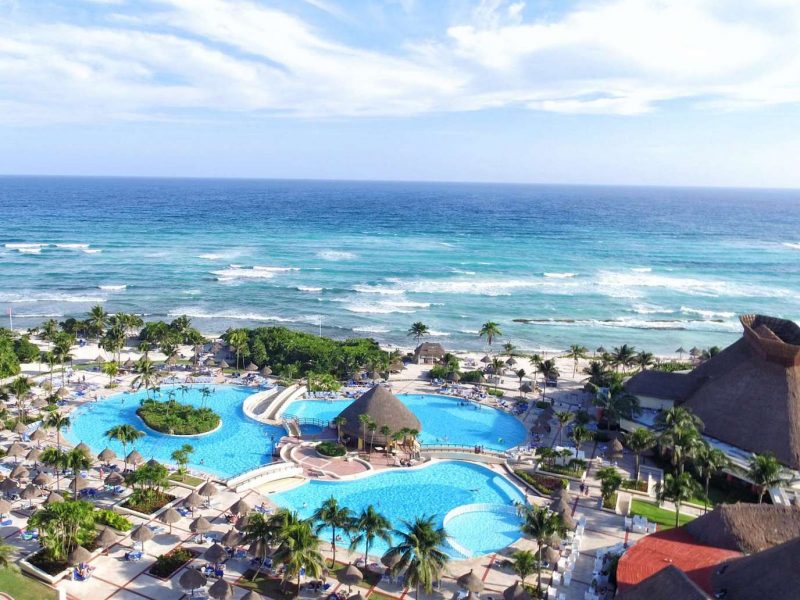 Riviera Maya
If you want to embark on a unique adventure and explore some of the world's most famous cultural spots, Riviera Maya might be your best choice. If the name didn't already give it away, the main reason for this is the legendary Mayan ruins. The 3000-year old architecture will leave you in awe and inspire you to explore every corner.
Of course, no vacation would be complete without beautiful, endless beaches. And Riviera Maya certainly won't disappoint you. Its many enchanting white-sand beaches and islands will let you enjoy a few days in paradise.
If you're looking for the best Mexico group travel packages in Riviera Maya, Sandos Playacar is an excellent choice. It features many family-friendly spots and activities that will ensure a world of fun for all ages. From a mini eco-park to nine pools and a sweat lodge, it offers everything you need to unwind from exploring Riviera Maya's unforgettable culture.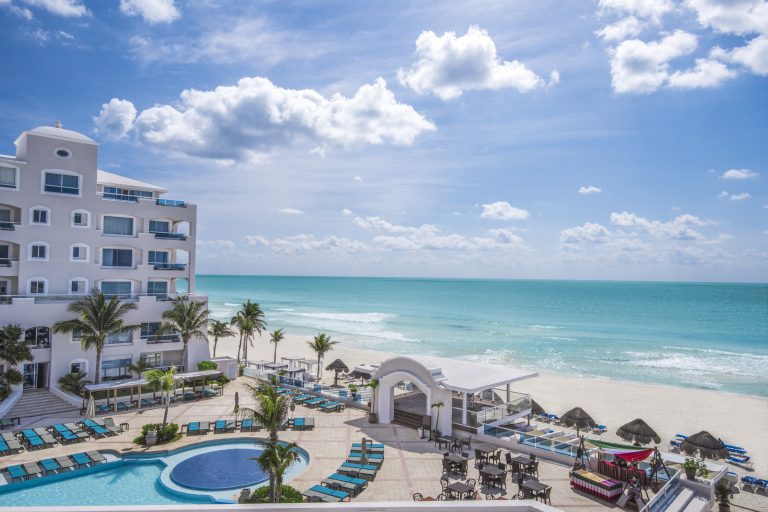 Cancun
For those looking to unleash their party animal, Cancun can be the best Mexico group vacation spot. The city is unparalleled in terms of its nightlife offerings and proudly boasts countless restaurants, bars, and high-rises with stunning views.
Its closeness to the international airport ensures that you can find an affordable flight from pretty much anywhere in the US. And when you get there, you'll be greeted by a great number of hotels and resorts that fit different budgets. This makes Cancun one of the most popular party and entertainment hotspots in Mexico. Group vacation packages are tailored to meet different needs, so you should have no trouble finding the right one.
If you want to stay at a resort where the fun never stops, Iberostar Selection is a great option. It's an all-inclusive resort that offers plenty of exciting activities to enjoy. From minibars and infinity pools to a golf course and waterpark, Iberostar Selection will ensure a fun-packed stay.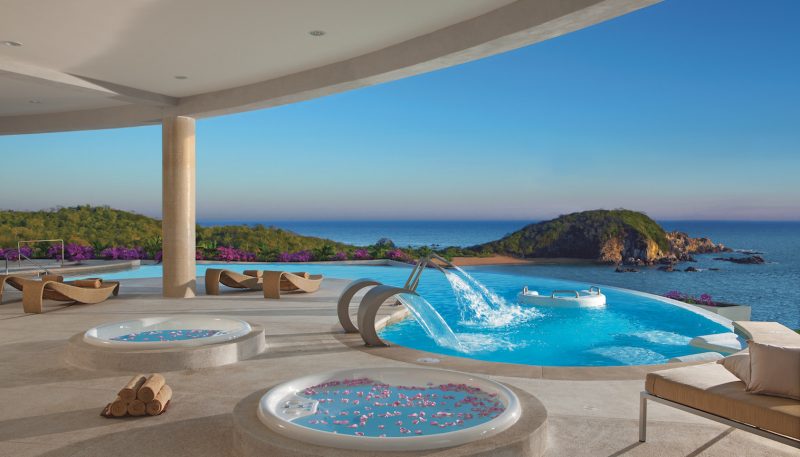 Huatulco
If you don't feel like partying but instead want to escape the hustle and bustle of everyday life, Huatulco can give you what you need. It's easily one of the best Mexico group vacation spots for those who want to zen out and forget the rest of the world. This hidden gem is one of the best-secluded places in Mexico and offers a mesmerizing natural setting.
Of course, this doesn't mean that you can't have a ton of fun in Huatulco. On the contrary, you can experience some of the most exciting adventures if you consider yourself an explorer. Waterfall and jungle explorations, snorkeling, and boat tours are only some of the many ways to enjoy nature in Huatulco.
If you're not sure where to stay, Dreams Huatulco offers some of the most versatile Mexico group travel packages. It's a family-friendly resort that offers a wide variety of land and watersport activities. And if you just want to unwind in a beautiful environment, what better way to do it than by looking at high mountaintops while swimming in pristine blue water?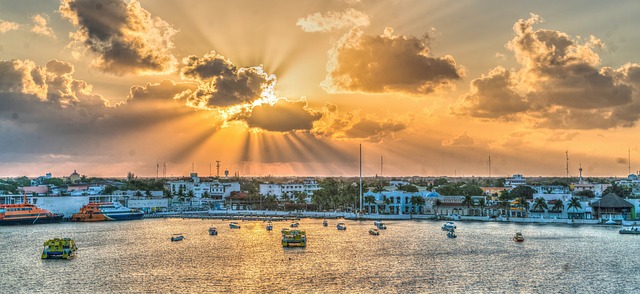 Cozumel
Want a taste of an uninhibited tropical life? Then Cozumel is one of the best places in Mexico. Group vacation is very common on the island for a large number of reasons. From affordability to beautiful lagoons and many different activities to experience, it's no wonder why Cozumel is one of the favorites of those looking for an enjoyable vacation.
Diving, snorkeling, beach sports, and ferry rides are just the tip of the iceberg when it comes to outdoor activities. And if you're up for some wining and dining, there are plenty of charming restaurants and bars waiting for you.
There's no shortage of stays that fit just about everybody's needs. From charming hotels to lavish resorts, there are many unique options to explore.
A great example is the Cozumel Palace, which is famous for its unique location. Placed near the second-largest coral reef in the world, it guarantees stunning landscape views. Of course, it also provides many different amenities and activities, including scuba diving, nightly shows, and an all-encompassing fitness center.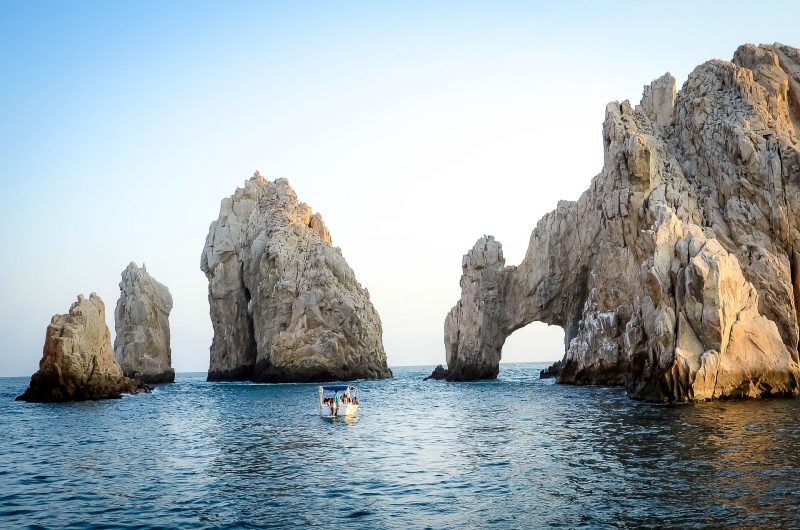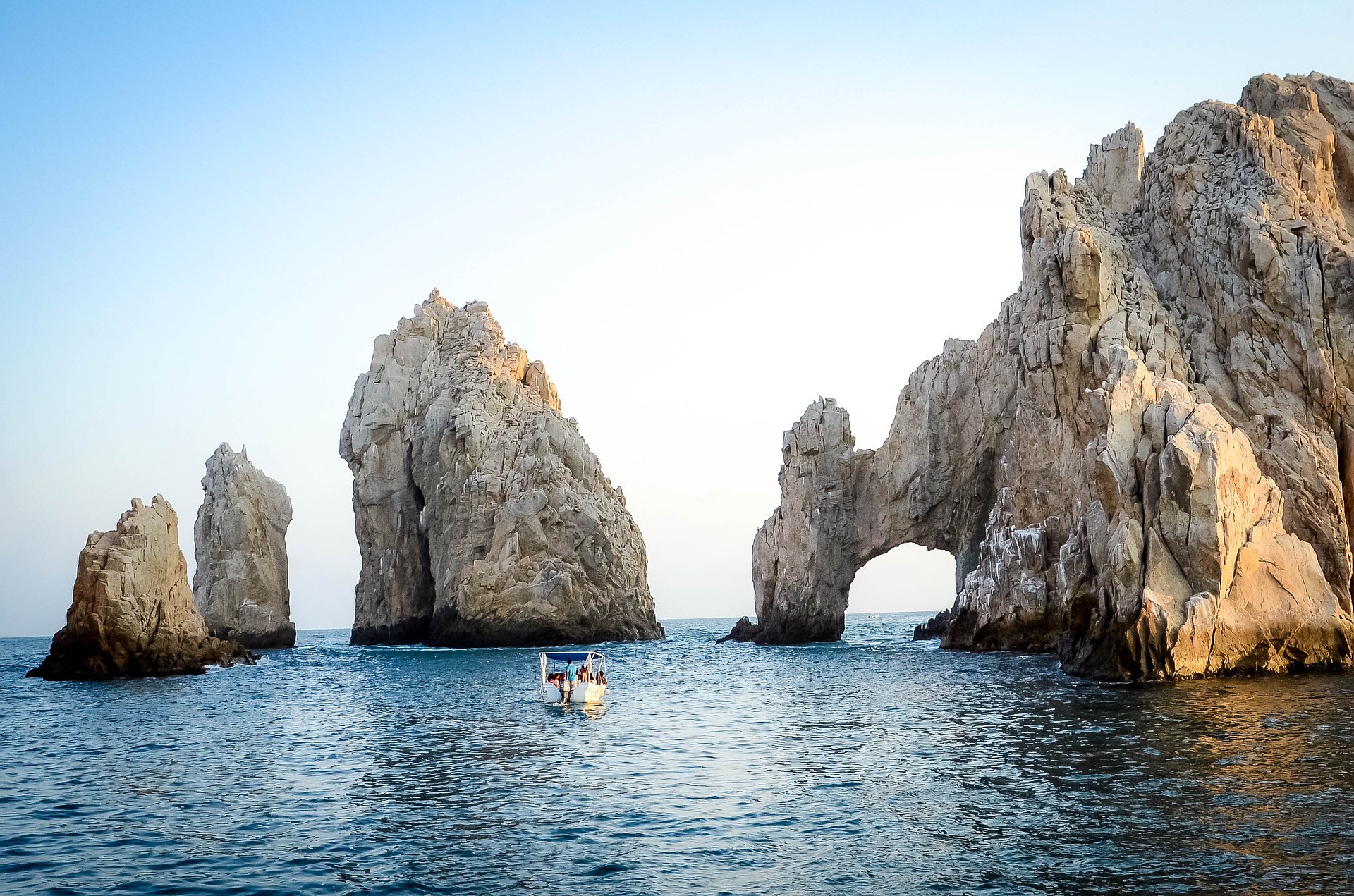 Cabo San Lucas
Those who prefer a lively social scene and nightlife over watersports should consider Cabo San Lucas. While the beaches aren't swimmable for the most part, the land makes up for it with its endless opportunities for a vacation packed with excitement.
Whether you want to unwind in a private, charming spot, or get out there and experience the vibrant nightlife, Cabo San Lucas can be an excellent choice. And if your Mexico group vacation plans include touring many unique spots and sceneries, there's no doubt you'll find them here.
As for the stays, Santos Finisterra offers some of the best Mexico group travel packages in the area. This all-inclusive resort is known for its gravity-defying rooms and spacious ocean-view suites. The location is perfect, too — you'll be able to reach downtown Cabo San Lucas in just a few short minutes.
Pack Your Bags
As you can see, there's no shortage of unique and exciting Mexico group vacation ideas. The only thing left to do is visualize your ideal vacation, and then choose the spot that will make it happen.
Have questions about planning your destination wedding? Call us now:

800-838-9313