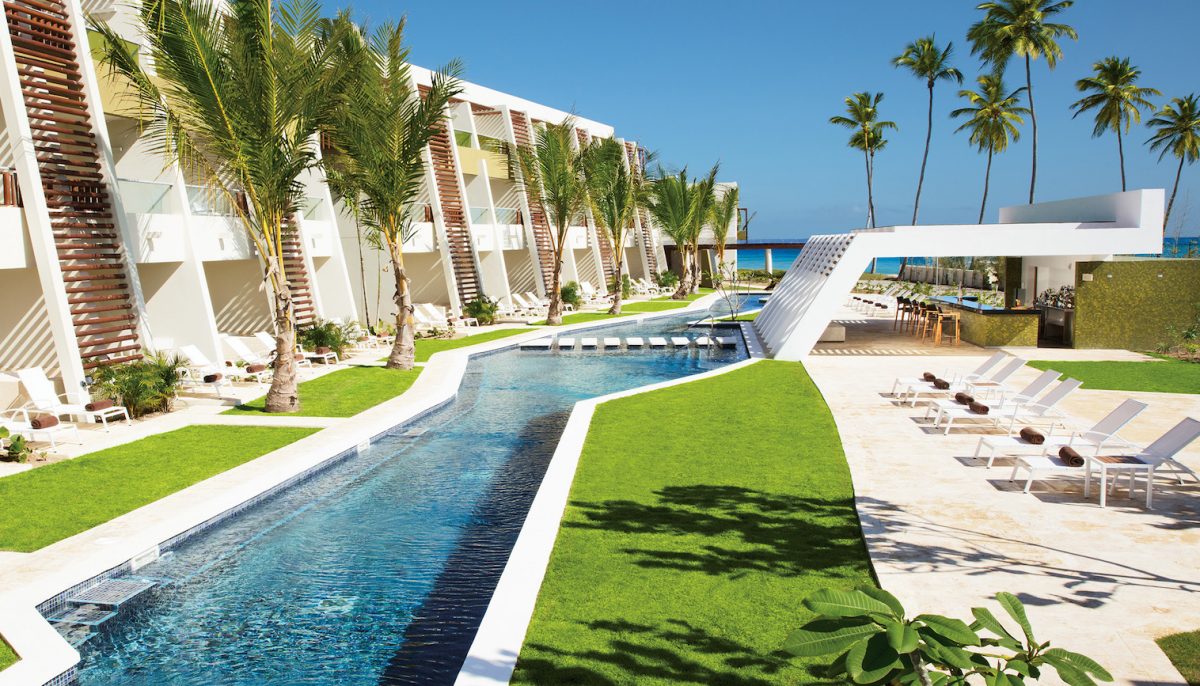 Group Vacations to Punta Cana
For Punta Cana Groups Starting at 20+ Travelers!
On the coast of the Dominican Republic rests the buzzing hotel hub of Punta Cana, a tropical haven ideal for those craving an island experience naturally enriched by its azure waters and lush foliage. With gorgeous beaches teeming with elegant resorts, Punta Cana continues to thrive as one of the world's premier group travel destinations.
An island bursting at the seams with delicious Caribbean cuisine and endless outdoor activities such as deep-sea snorkeling and zip-lining, it's no surprise that Punta Cana group travel is booming. Interested in taking a large group of friends or family to this beautiful stretch of the Dominican Republic? Here's a list of our favorite group travel resorts: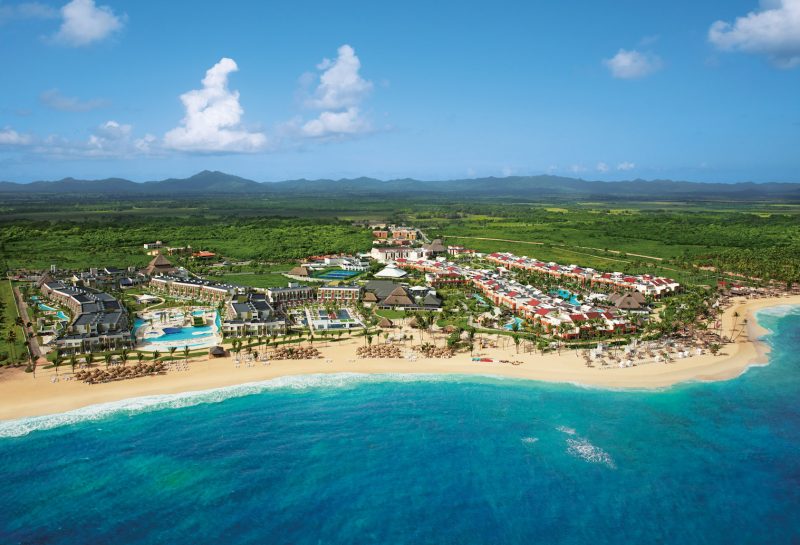 NOW Onyx
With over 500 available rooms and large meeting spaces, a stay at the NOW Onyx is great for large group trips. Newly renovated as of 2020, the resort has added a family section, introducing 320 suites to complement its existing labyrinth of 16 swimming pools, over 15 dining, and bar options, and a seemingly endless amount of activities.
One of the latest NOW resorts, the NOW Onyx features luxurious chic decor throughout the grounds as well as in its elegant rooms. Neighboring Breathless Punta Cana also includes 4 flexible meeting rooms equipped with the latest audio/visual technology and advanced facilities, spaces perfect for your next corporate meeting or celebration.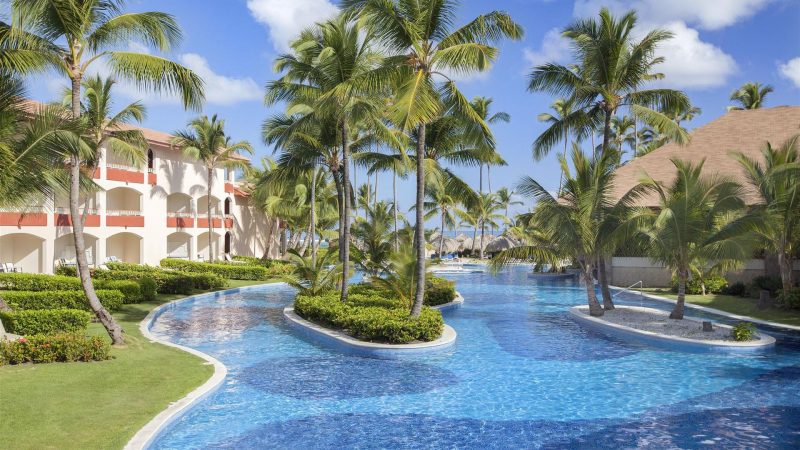 Majestic Colonial
Every resort needs a perfect balance of activities for all ages. We are happy to report Majestic Colonial features activities for both young and old, from an exciting kids club to a free golf program. A seamless harmony of day and night time entertainment less than a stone's throw from pristine beaches, Majestic Colonial is an ideal option for group vacations.
Boasting a plethora of delectable cuisine and exciting late-night bars, this resort will satisfy every curious taste bud in your group. For larger travel groups seeking a conference venue, the resort's Majestic Convention Center possesses 6 rooms, which can accommodate anywhere between 25 to 600 people.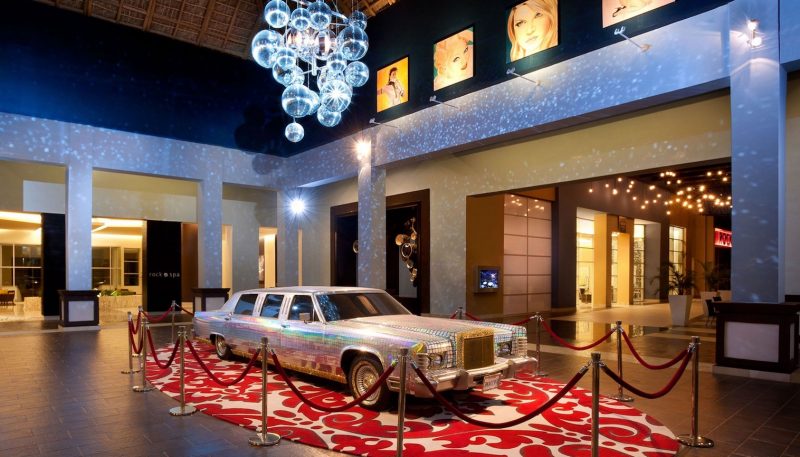 Hard Rock Hotel & Casino Punta Cana
It's time to rock n' roll at the Hard Rock Punta Cana! With showcased memorabilia from rock legends and the hottest world-renowned live entertainment, the Hard Rock will guarantee the star treatment for every member of the group.  No matter the age, large groups will also particularly enjoy the resort's 13 pools ranging from water parks to more laid back swim-up bars. For all those night owls and thrill-seekers, the Hard Rock operates one of the best casinos in the Caribbean, hosting daily poker tournaments and a variety of card games.
So, now we can all agree that the Dominican Republic is a stellar travel destination; its beaches are gorgeous and plentiful. However, Punta Cana group travel is continuing to evolve as the island's most attractive, prime real estate for large bookings. With Punta Cana resorts growing exponentially in size and number, this not-so-tiny beach town is the present and future star location for 20+ guest travel groups.
Interested in group travel to Punta Cana or the rest of the Dominican Republic? Follow the button below to see more:
Have questions about planning your destination wedding? Call us now:

800-838-9313