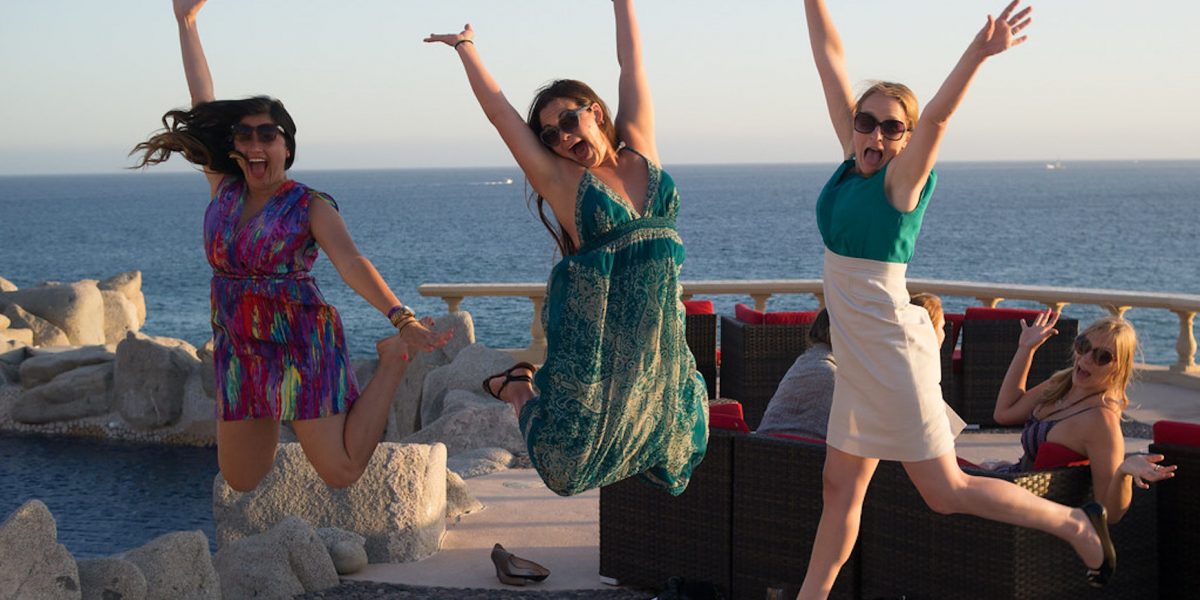 Bachelorette Group Vacations
The time-honored tradition of bachelorette parties can be difficult to plan and execute well. There are guest lists to consider, making sure the entire party can attend, and all manner of logistical and planning hurdles.
However, there's a much easier way to have a world-class bachelorette party that everyone will love: an all-inclusive bachelorette group vacation at a Caribbean resort. All-inclusive packages cover all the entertainment, food, and drinks, so all you have to do is sign up and board the plane! This article lists some of the best destinations in Mexico and the Caribbean to host your bachelorette group vacations.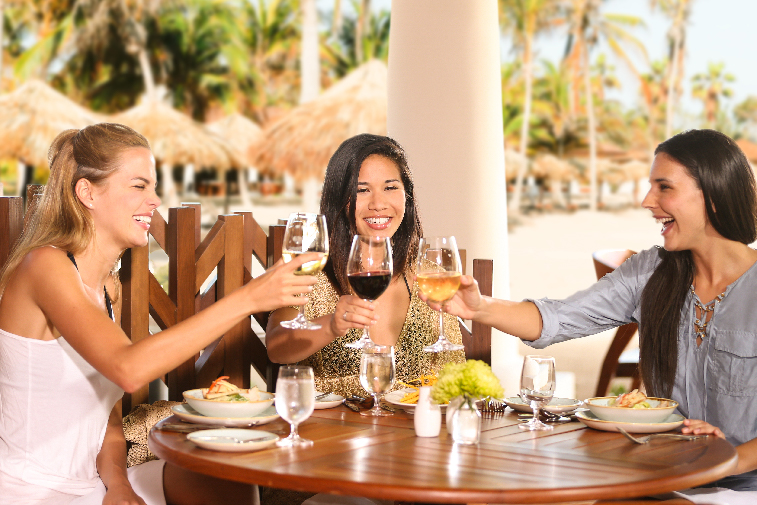 Planning the Perfect Bachelorette Vacation
Although most of the work is done for you, there are still a few things to take care of before liftoff. Even experienced travelers can have trouble organizing a large crowd of people and getting them to places on time and in good shape. Keep these points in mind when planning to have a memorable bachelorette party.
1. Everything Needs to Be Okayed by the Bride-to-be
It would be a real shame to put dozens of hours into planning the perfect getaway and find out that the guest of honor can't, or won't, attend. It doesn't mean that the event can't be a surprise nor that it will be any less special. It's just a matter of figuring out what is the best timing for her, how she feels about a destination bachelorette party, and her expectations.
2. Consider the Costs
Traveling can get expensive, especially to international locations, and having everyone cover their own expenses can add up. That's the biggest benefit of all-inclusive resort packages – all the costs are neatly packaged together. This way each guest can book the room category they are comfortable with, allowing for both economical or luxury options for each guest. Take into account each guest's budget upfront so as better to select a resort everyone can come to.
Remember to add up the costs of any activities that you're planning for while at the destination. Traveling to Mexico or the Caribbean is a big help here too. A day lounging on the beach or by the pool doesn't add any extra costs and won't require any planning. Many resort host exciting entertainment throughout the day, like pool parties, and nightly too, so events can be planned for without paying extra.
3. Book in Advance
Getting several rooms at a resort can prove to be a challenge, especially during the busy season. Booking early is key to getting rooms at the resort of your choice and it might even save you money in some cases. You don't need to hound your guests for a solid answer right away, but by placing a deposit early on they will lock in their room and be able to pay over time.
4. Choose the Right Destination
When picking travel destinations, make sure you consider everyone on the guest list. Make sure everyone knows that they'll need passports and pick the destination early enough so that you can get confirmations ahead of time. If you're looking for an easy-going time in the sun, consider one of the following destinations when planning your bachelorette group vacations.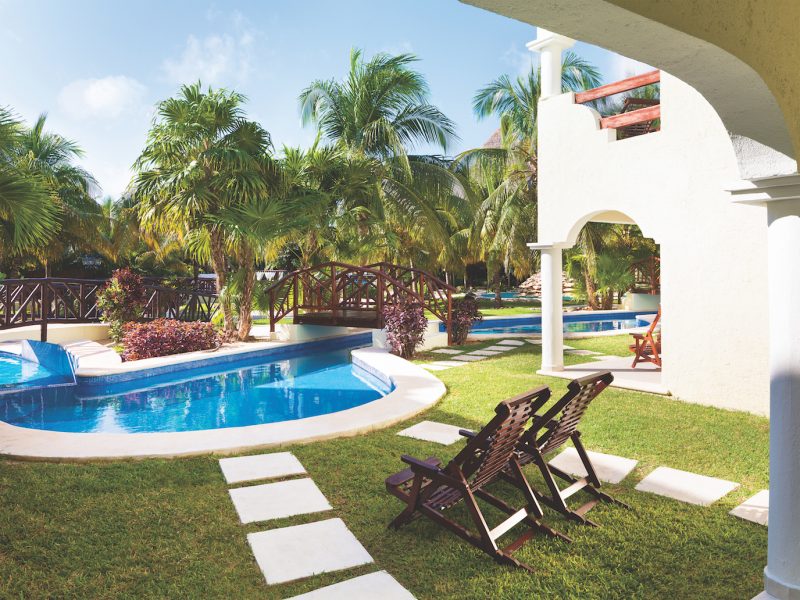 Mexico Bachelorette Vacations
Tourism is one of the most important industries in Mexico and few places are more suited for a group getaway than the coasts of this beautiful country. There are many destinations and award-winning resorts in Mexico, whichever one you choose will have world-class entertainment and amenities.
Cancun is one of the most famous resort towns in Mexico and the world. Beach Palace Resort is in the very heart of Cancun's hotel zone and specializes in all-inclusive, family-friendly experiences. The resort is located by a vast stretch of pristine beaches and has all sorts of amenities on-site. In addition to nightly shows, spa treatments, and fitness centers, you can enjoy swimming with dolphins and exotic nature tours.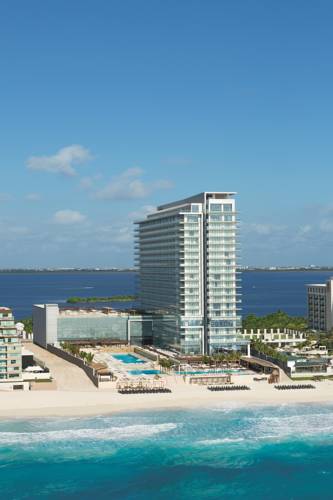 If you're looking for something more adult-oriented, you'll love El Dorado Royale. An adults-only resort on the shores of the Mayan Riviera, this five-star beachfront resort provides exactly the kind of fun and excitement that a group of bachelorettes will love. Indulge in gourmet meals, horseback riding, mezcal tastings, and even cooking classes.
Another adults-only resort that's sure to amaze even the most experienced travelers is the Secrets the Vine Resort in Cancun. Their Unlimited-Luxury all-inclusive package is the height of decadence. It allows guests to enjoy limitless gourmet dining, top-shelf spirits, soft drinks, concierge services, daytime and nighttime activities, and a plethora of other perks. It's everything a bachelorette vacation needs, wrapped up in a convenient package. Bachelorette packages are available as well, featuring private events and dinner reservations.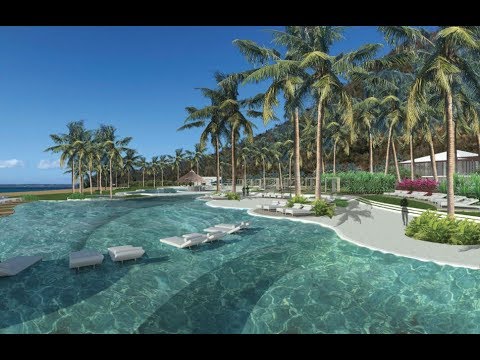 Caribbean Bachelorette Vacations
The Caribbean islands have as much variety as they do splendor. Breathtaking natural scenery and some of the best nightlife in the world is just what your bachelorette party needs. Aruba, the Bahamas, and Barbados are among the top destinations in the world and an all-inclusive resort at any of these destinations will not disappoint. Just note, travel and room costs can be much more expensive here than amongst other larger Caribbean destinations.
The Secrets St. Martin resort is a brand new (opening in early 2020) resort that promises to serve up some of the best experiences in the Caribbean. This modern resort takes its inspiration from the amazing natural beauty of the island. Known for its outdoor markets and succulent French cuisine, St. Martin could be an ideal choice for a bachelorette getaway.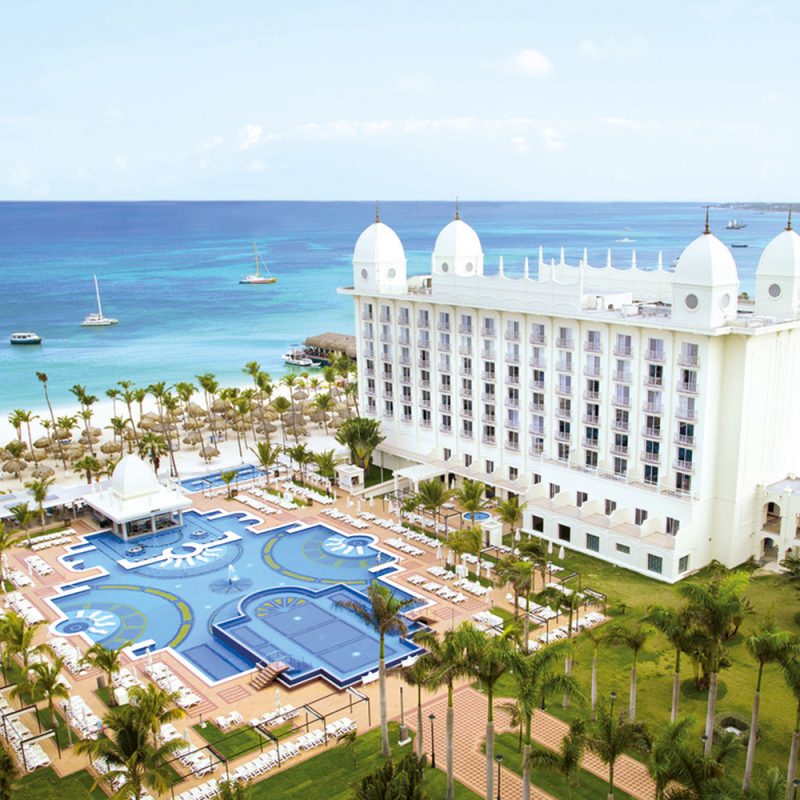 The RIU Palace Aruba is another fantastic choice. It's in the heart of Aruba, just minutes away from top-rated nightlife, dining, and shopping. Room rates include meals and beverages at onsite restaurants and bars, so all you'll have to worry about is having a great time, and with daily entertainment, that won't be a challenge.
For the ultimate pampering experience, check out the Royalton St. Lucia. Featuring modern rooms and located right on the St. Lucia shore, this brand new resort is just a short stroll away from crystal clear waters and pristine beaches. It has one of the largest spas on the island that's ideal for a group of sophisticated ladies. Expect a quieter resort with plenty of room to enjoy the remote property.
A Bachelorette Vacation to Remember
To plan the perfect bachelorette vacation, you'll be hard-pressed to find a better set of locations than the all-inclusive resorts in Mexico and the Caribbean. Putting together a bachelorette party is a challenge, it's best to not leave anything up to chance. Having a single rate and all the amenities accounted for makes everything simpler and easier for everyone.
Explore our Bachelorette Travel Guide by following the button below:
Have questions about planning your destination wedding? Call us now:

800-838-9313