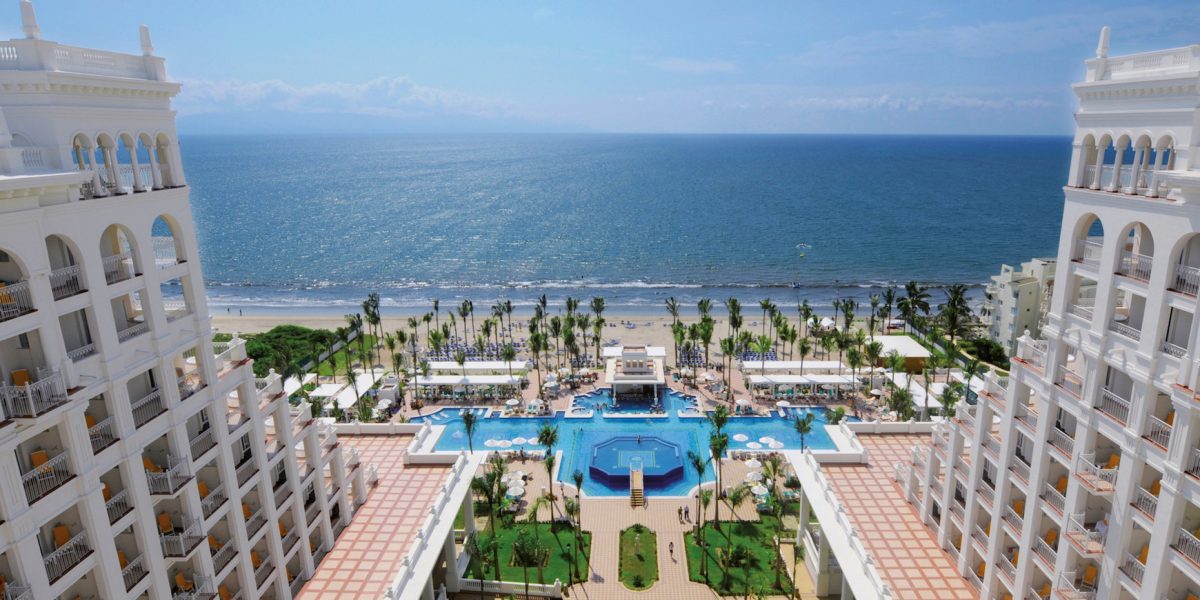 Explore Puerto Vallarta Part 2
Puerto Vallarta is an ideal destination for group travel for a variety of reasons. Earlier on the blog, we featured the Hyatt Ziva and NOW Amber resorts, and today we're featuring more must-see excursions and hotels you should consider when planning your next group vacation to Puerto Vallarta. Flights are economical here, and Puerto Vallarta group travel offers the perfect combination of different activities and landscapes to make for an unforgettable vacation. Choose from contemporary high-rises to sprawling resorts that soak in the natural beauty of Jalisco.
Puerto Vallarta is well known for its beaches and nightlife, and its city center, that is historically enticing. Seafood cuisines are known to be extraordinary, and the signature promenade of the Malecon Boardwalk provides a walkway through town and past restaurants, stores, and more.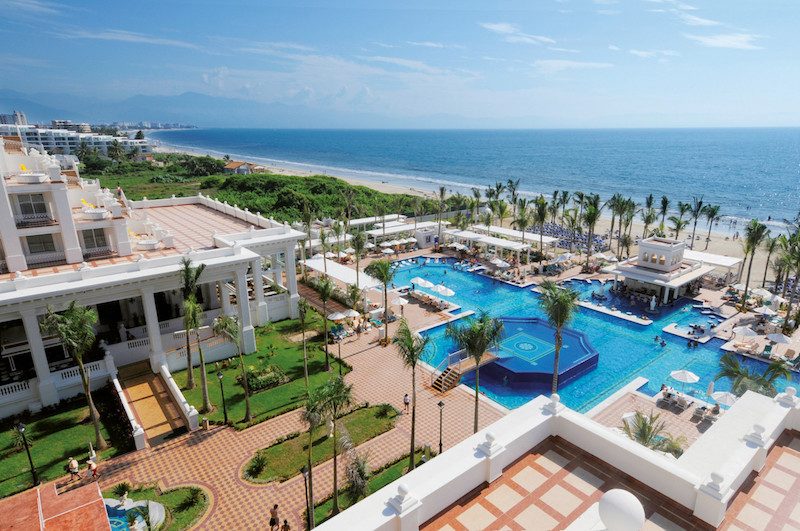 RIU Palace Pacifico and Iberostar Playa Mita
The welcoming RIU Palace Pacifico welcomes guests to the upcoming area of Nuevo Vallarta, where beaches are swimmable, and the gated community offers a scenic biking trail connecting resorts. The RIU brand is known for its beautiful gardens, many a-la-carte offerings, and regal colonial decor. The RIU Palace Pacifico is no different, with large winged rooming sections that create an entrancing garden and pool complex, all facing towards the Pacific waters.
Located on Flamingos Beach wand surrounded by the Sierra Madre Mountains located close by, the resorts rest on golden sands and features lush vegetation throughout. Enjoy the relaxing atmosphere, with a variety of activities to partake in, the RIU Palace Pacifico is great for group trips for either adult or made up of families and guests of every age.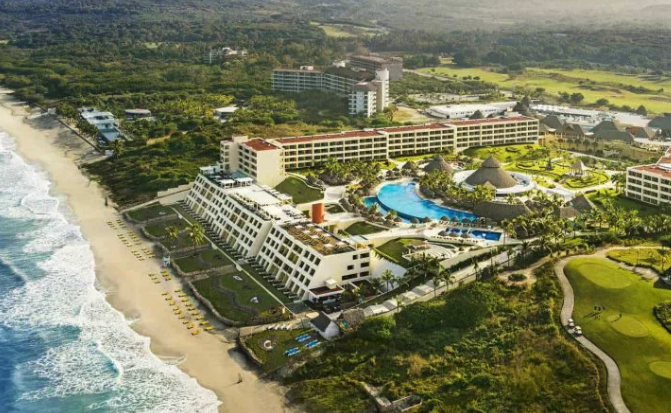 The stunning Iberostar Playa Mita has recently been renovated and features numerous suites and rooming tiers, either facing the gardens or the Pacific ocean. Golfers rejoice, for a stay here could include some play at the world-class Litibu golf club. If that's not your thing, there's also much more to explore during your Puerto Vallarta group vacation, like the fully equipped pool complex, spa, fitness center, or the kid's clubs for younger guests.
Price ranges are economical, and guests can enjoy a short 30-minute ride to and from the airport. There are more restaurants then you'll be able to visit in one stay, ranging from delectable desserts and coffee joints to a-la-carte restaurants that feature fresh seafood, authentic Mexican, Italian and more.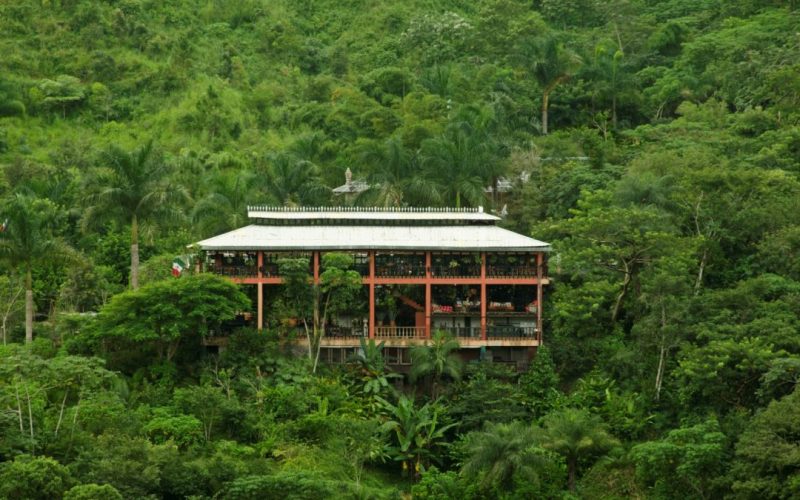 Tequila or Coffee Tastings and Botanical Gardens of Puerto Vallarta
Wander through the trails of orchids, oaks, bromeliads, and more with your bilingual guide at the Botanical Gardens before visiting a tequila distillery and an organic coffee factory.
Add some lush green vibes to your Puerto Vallarta group vacation with the native forest and manicured gardens. Here you will see the conserved orchids and mesmerizing flowers that show up all across the grounds.
Jardin Botanico is where you are guided to the diversity of most exotic plants in the region. During your stay, you can see the process of making the excellent tequila at the Tequila Distillery. Additionally, you can taste the most delicious and local coffee in the area, as well.
Tour to Madre Mountains
Escape to the wilderness and trek through the forest, experience rappelling and ziplining, discover off-the-beaten-path villages, and breathtaking views at the jungle-clad Sierra Madre mountains. The famous mountain line stretches along Mexico's western coast from Santa Cruz to Arizona. The mountains here are feature hiking trails, forests, ATV routes, rolling hills, and much more.
Your trip to Madre Mountains is going to be full of adventure and excitement. Plus, you can enjoy a jeep safari, dense wilderness, off-road adventures, and interaction with the locals. Ask about the and secluded beaches for the end of your Madre Mountain excursion.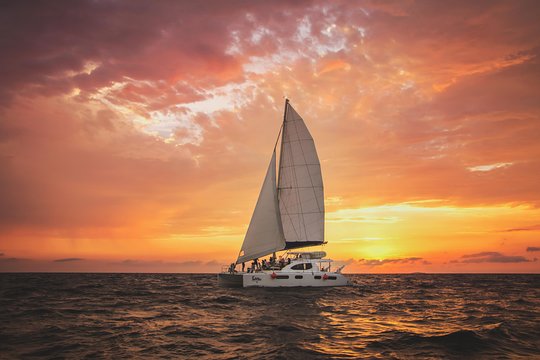 Magical Puerto Vallarta Sunset Cruises
After a long day of exciting activities, your group vacation days must end with a unique sunset. Among all the incredible things to do in Puerto Vallarta, the best of all may be the area's signature tangerine sunset and the best part of all? It's free to see nightly! There is a multitude of sunset cruises available though, which can include open bars and appetizers, to fullscale candlelit dinners. Work with your resort to book this final journey for your trip.
Did you miss the first part of this article? Follow the button below to catch up:
Have questions about planning your destination wedding? Call us now:

800-838-9313