Playa Hotels and Resorts
Playa All-Inclusive Hotels and Resorts
Playa Hotels and Resorts are a Dutch collection of all-inclusive properties spread across Mexico, the Dominican Republic, and Jamaica. Playa takes much pride in providing a dream vacation to groups seeking a vast range of experiences. With brands such as Hyatt, Hilton, Sanctuary, Jewel, Panama Jack, and more, Playa Hotels and Resorts have a terrific option to suit vacationers of all sorts.
With these eight different brands that offer their own variant on group vacations and experiences, Playa quite literally offers it all. Families seeking adventure and excitement will find numerous excursions and onsite activities to enjoy and teach their kids through. Couples wishing for an intimate getaway will love the staggering amount of romance options and intimate dining packages available, as well as in-room services. Groups of friends of any and all ages will find there is a Playa brand that will suit their needs and desires, with luxurious accommodations, fine cuisines and drinks, and premier amenities all available night and day.
The remarkable standard that Playa upholds through their top-tier accommodations, amenities, service and a sincere appreciation for the lovely destination is bound to amaze and satisfy group vacationers of all convictions. Dream vacations are made possible through the extensive and customizable Mexican and Caribean experiences and are what distinguish Playa Hotels and Resorts a premier choice for group vacationers.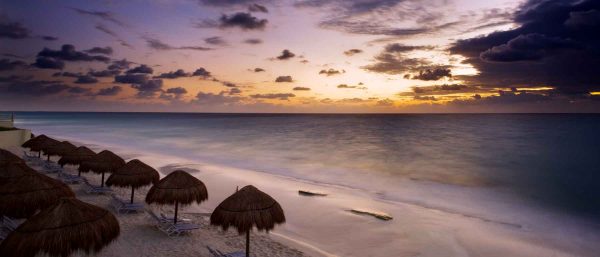 Playa Hotels and Resorts resorts
Located on its namesake, Jewel Runaway Bay achieves among the most genuine and active Jamaican experiences through a huge range of onsite amenities and activities in addition to numerous entertainment outlets. Weekly bonfires, three free-form pools, and an on-site water park are just part of why Jewel Runaway Bay is ideal for family reunions and spring break trips.

Accommodations at Jewel Runaway Bay are split into 7 categories that span from Premier Guest Rooms to Plunge Pool Oceanfront One Bedroom Butler Suite.

Two Palms Jerk Hut | Aquamarina Beach Bar and Moonstone Grill | Blue Bayou Grill | Coral Cafe Buffet | Court Jesters | Sunken Treasure Swim-up Bar | Golden Saber Sushi | Moonstone | Platinum Restaurant | The Jade Samurai | Bling | Jaspers Pool and Piano Bar

There are 7 fabulous meeting and event spaces at Jewel Runaway Bay, each of which can be rearranged and modified for your purposes.

This incredible property is nearly entirely surrounded by the sea and provides guests with the utmost comfort and luxury. With three expansive infinity pools, white sand beaches, and industry standard-setting services, Hyatt Ziva Cancun makes a superb choice for spring breaks, family reunions, or couples trips.

Accommodations at Hyatt Ziva Cancun are split into 25 categories with plenty of bedding options and upgrades available.

La Bastille | El Mercado | The Moongate | Tradewinds | Lorenzo's | Habaneros | Chevy's Pasteles | Casa Cafe | Saasil Bar | Juana Margarita | Tres CerveZa's | Punta Vista | Dips& Sips | 24 Horas | Bar del Mar

There are a staggering 15 meeting and event spaces at Hyatt Ziva Cancun. The Five Elements Ballroom can accommodate up to 500 people and is great for corporate events or weddings, while the Tierra and Aire spaces are more intimate and suit family dinners.

Located in the heart of the city and upon stunning white sands and turquoise waters, Hilton Playa del Carmen delivers an outstanding combination of incredible amenities such as in-room jetted tubs and an Olympic-sized pool, you and your group will find no shortage of ways to enjoy your time at the resort. It's proximity to the energetic city center makes it easy to get out and appreciate all that there is to do and enjoy in terms of markets, shops, restaurants, and more.

Accommodations at Hilton Playa del Carmen are divided into 6 suite categories ranging from Junior Suite to Presidential Suite.

Pelicanos Tapas Bar | VIP Lounge Bar | Coffe House | All-day Buffet | Maria Marie | Asian Restaurant

Hilton Playa del Carmen offers 7 superb meeting and event spaces, with capacities that range from 50 to 700 people. Whether you are planning an intimate family dinner in the lush gardens or a chic business conference in the main ballroom, Hilton Playa del Carmen has the resources and high level of service to ensure that your event goes off without a hitch.

Along the white sands and shimmering waters of Ocho Rios, Jewel Dunn's River offers the ultimate adults-only Jamaican experience. Colonial architecture and decor, a tranquil and quaint atmosphere, and numerous soothing amenities make this establishment ideal for couples' trips. The grounds are full of tropical flora, liquor is all top-shelf, and the small size allows for this elegant property to provide the height of luxurious Caribbean vacations.

Accommodations at Jewel Dunn's River are separated into three buildings: Diamond, Sapphire, and Emerald, which are the luxury, upgraded, and standard accommodation tiers, respectively.

Platinum | Moonstone Italian Restaurant | Court Jesters Fire-Oven Pizza | The Jade Samurai Teppanyaki | Emerald Tree Bar | Pool Bar | Lobby Bar | Beach Bar

Jewel Dunn's River provides 3 versatile and stylish meeting and event spaces. Each offers a unique theme and can accommodate occasions from as small as 10 people up to over 100, wit a maximum capacity in 'Bling' of 300. Whether you're hosting a couples' dinner or a wedding reception, Jewel Dunn's River has you covered.

Just on the outskirts of Jamaica´s charming Montego Bay, the Hyatt Ziva Rose Hall offers breathtaking views and access to a pristine white sand beach. Whether you choose to lounge before Jamaica's blue waters or poolside, you will have access to delicious food, fruity drinks, and exquisite service, making this resort a delight for group travel.

Accommodations at the resort range from entry-level King or Double rooms, up to the 2,500 square foot Presidential Suite.

Di Roza | Blue Grill at Calypzo | Fuzion | Brazil | Choicez | Barefoot Jerkz | Bitez | Union Jack'z | Grindz | Shakerz | Stirz | Lagoonz

At the Hyatt Ziva Rose Hall, a group of dedicated event planners will work with you to make your function a success. With over 10 indoor and outdoor venues to choose from, you can make your group travel event truly unique. The Ballroom is great for business functions as it can accommodate up to 1140 guests. Family-related events or those consisting of close friends may find the beach more comfortable as it offers exquisite views and a tropical ambiance.