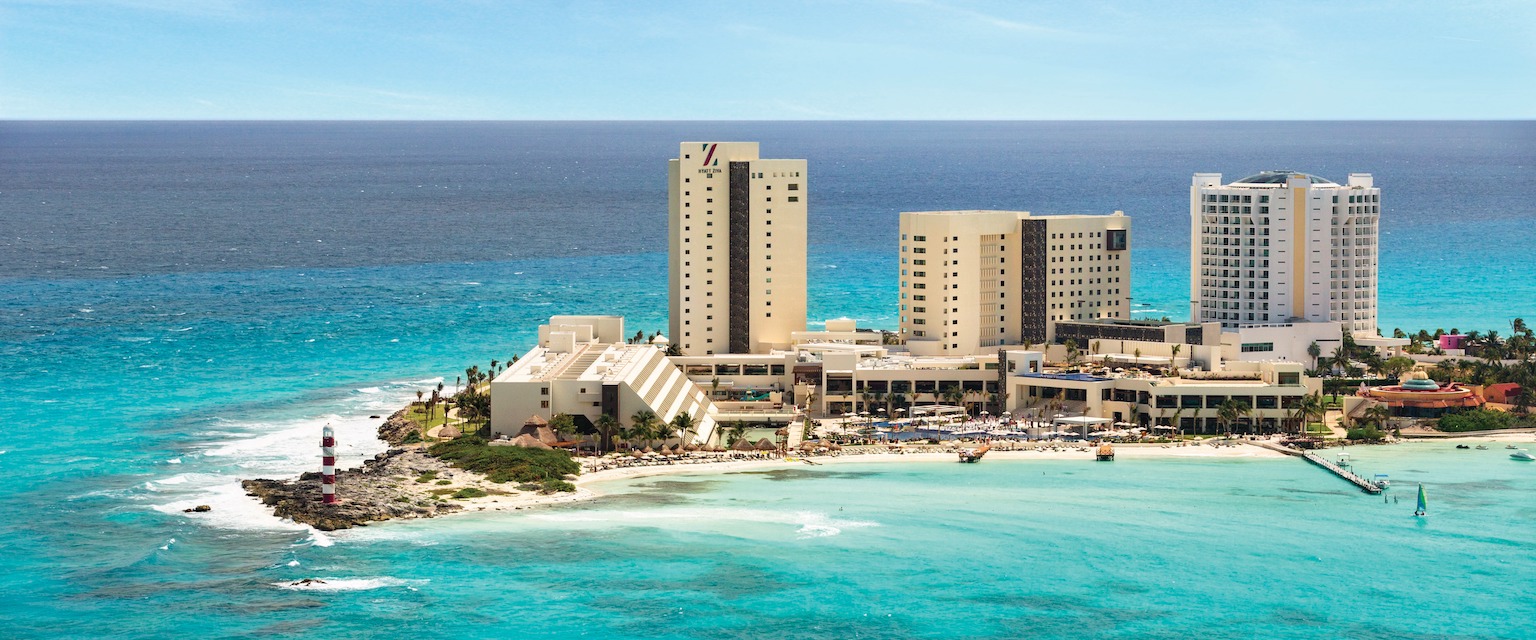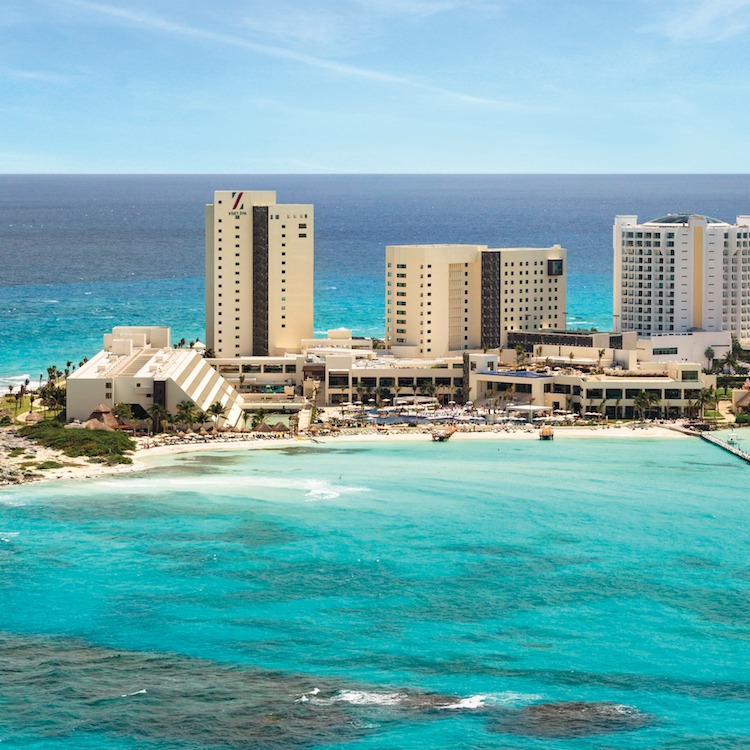 Hyatt Ziva Cancun
This incredible property is nearly entirely surrounded by the sea and provides guests with the utmost comfort and luxury. With three expansive infinity pools, white sand beaches, and industry standard-setting services, Hyatt Ziva Cancun makes a superb choice for spring breaks, family reunions, or couples trips.
Spring breaks
Family reunions
Bachelor/Bachelorette parties
Weddings
Corporate/incentive/meetings travel
Class reunions
Couples' trips
Spring Breaks

Family Reunions

Bachelor/Bachelorette Parties

Weddings

Corporate/Incentives/Meetings Travel

Class Reunions

Couples' Trips
Hyatt Ziva Cancun Resort Information
Accommodations at Hyatt Ziva Cancun are split into 25 categories with plenty of bedding options and upgrades available.
There are a staggering 15 meeting and event spaces at Hyatt Ziva Cancun. The Five Elements Ballroom can accommodate up to 500 people and is great for corporate events or weddings, while the Tierra and Aire spaces are more intimate and suit family dinners.
Price range:
Intermediate
$110 – $140 average price per person per night. All accommodations include a private balcony or terrace, air conditioning, stocked mini-bar, wi-fi, and coffee maker.
Distance from airport:
30 Minutes
The resort is located 14 miles from Cancun International Airport.
There is a maximum of 4 adults, 3 adults and 1 child, 2 adults and 2 children, or 1 adult and 3 children permitted per standard accommodations. The children's age break is 13 years old.
La Bastille | El Mercado | The Moongate | Tradewinds | Lorenzo's | Habaneros | Chevy's Pasteles | Casa Cafe | Saasil Bar | Juana Margarita | Tres CerveZa's | Punta Vista | Dips& Sips | 24 Horas | Bar del Mar