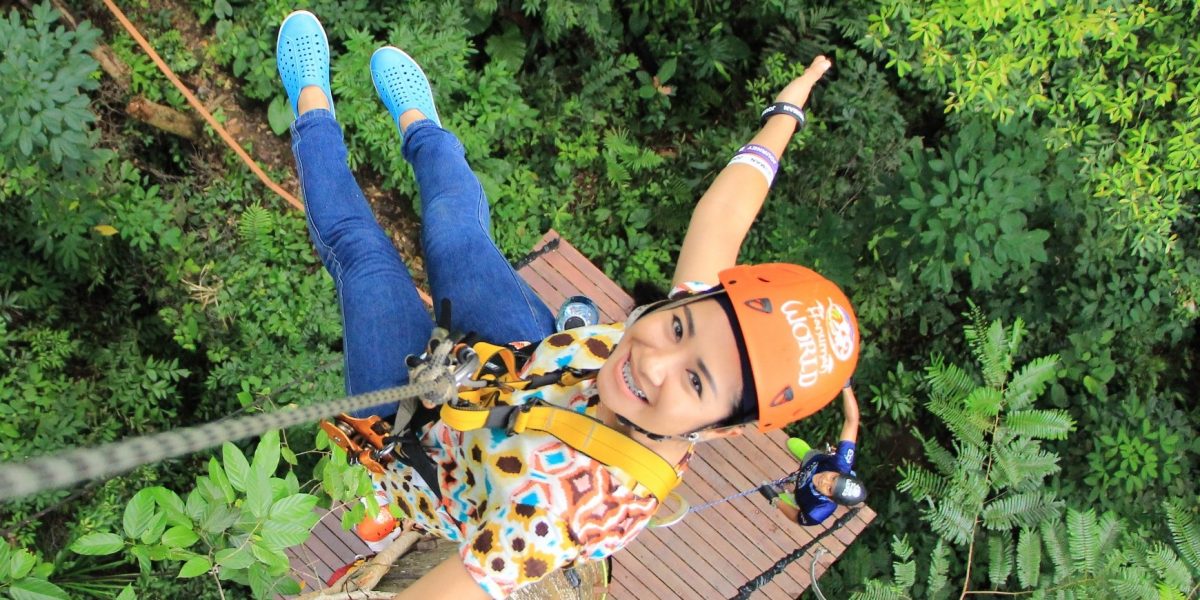 Top Adventure Destinations
Adventure is Out There!
Are you the type of traveler that can't sit still? If you answered yes to this question, odds are you're a special breed of tourists: an adventurer. You love taking risks and trying new things. You squirm at the thought of staying tied down to a resort no matter how elegant it is. Fortunately for you and many thrill-seekers, adventure destinations and their accompanying excursions are abundant and ready for your energetic curiosity. To help satisfy your outdoor escapade cravings, we have curated a list of Top Adventure Destinations. Now go, venture away!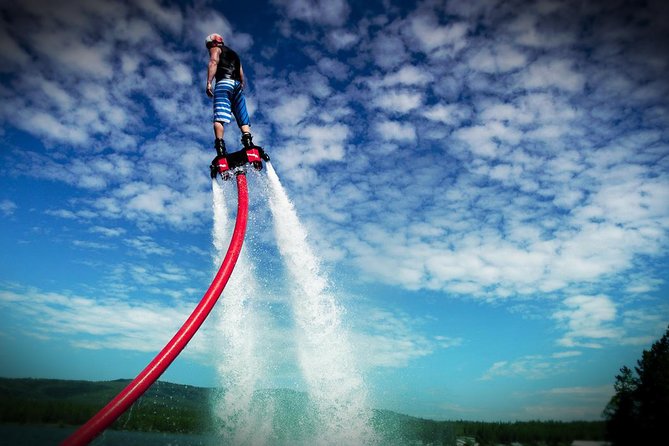 Flyboarding – Various Locations in Mexico
Ever wondered what it's like to fly like a superhero? The Flyboard can answer that curiosity. Utilizing the thrust of a jet ski to propel individuals through the air, The Flyboard is quickly becoming one of the most popular tourist attractions in Mexico. Due to its demand, Flyboard centers are prominent in several Mexico cities. Although the activity does look slightly dangerous, Flyboarding is both easy to learn and safe. With professionally trained instructors present at all times, you will be sure to have a secure, adrenaline-pumping experience.
Recommended Resort: Moon Palace Cancun, Hard Rock Cancun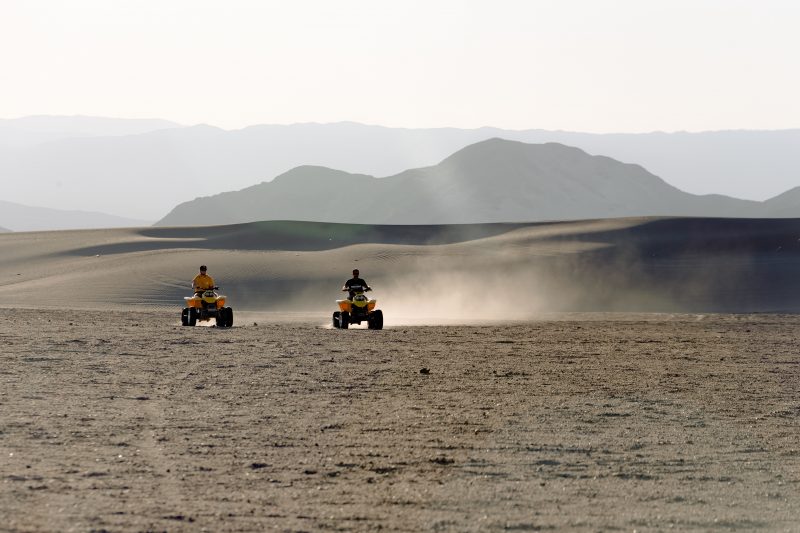 ATV Tours – Los Cabos, Mexico
A classic Los Cabos excursion, ATV tours crack the list because of their ability to deliver one of the most thrilling experiences an adventurer can have on four wheels. From off-road desert quests to structured courses, ATVs provide stunning views of the lush Cabo landscape while offering guests the option to kick it into overdrive and catch big air over man-made ramps. With most ATV tours coming in at economical prices, the excursion also supplies the necessary gear and training sessions to ensure your safety. To learn more about this activity and book your own session, reserve your spot online at one of Cabo's many ATV tour guide groups.
Recommended Resort: Breathless Cabo San Lucas, Reflect Los Cabos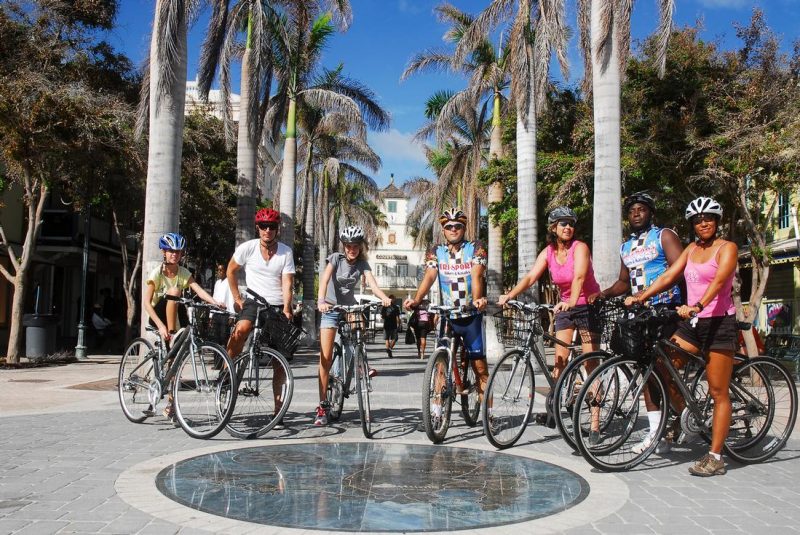 Bike Through 2 Countries – St. Martin
Without leaving the same island, a bicyclist can cycle through 2 countries and back again in less than 5 hours. Where is he or she biking? The lovely island of St. Maarten-St. Martin. A tropical slice of paradise in the middle of the Dutch Antilles, St. Maarten-St. Martin is split into 2 sovereign territories: St. Maarten (The Netherlands) and St. Martin (France). Known for its elegant beaches and alluring foliage, St. Maarten-St. Martin features a variety of lush forest biking trails to get lost in and sun-kissed oceanside towns to stop for coffee or lunch. Though a short bike ride, a St. Maarten-St. Martin bicycle tour is perfect for active travelers looking for adventure.
Recommended Resort: Divi Little Bay Beach Resort, Secrets St. Martin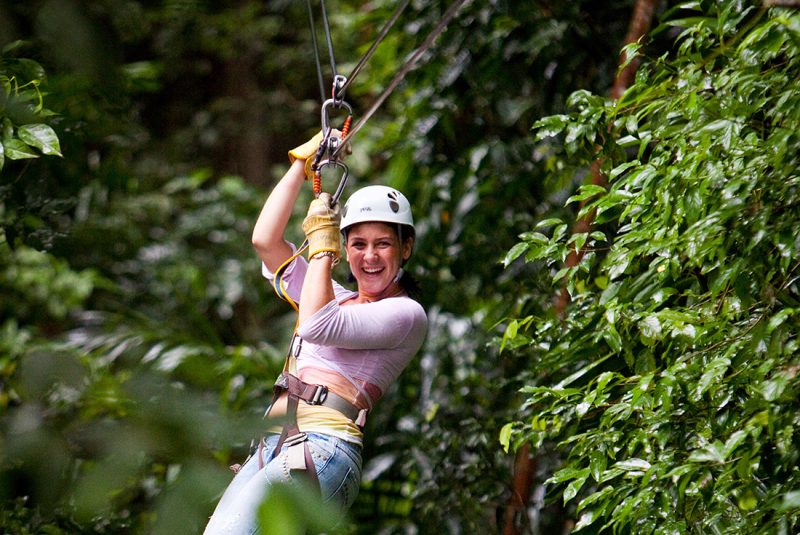 Zip-Lining – St. Lucia
Populated by towering hills and an exuberant stretch of herbage, St. Lucia features some of the best zip-lining courses in the Caribbean. Providing a unique opportunity to view and interact with the island's wildlife, St. Lucia offers 9 different zip-lining experiences to choose from, one of which includes a rum tasting tour shortly afterward. Soar through the warm tropical air with the help of professionally trained zip-line instructors or, if you're feeling especially risky, tackle a solo run of the trail. Booking a zip-line tour is simple, as every group allows guests to reserve sessions ahead of time with an option to pay at the venue itself.
Recommended Resort: Coconut Bay Beach Resort and Spa, Royalton St. Lucia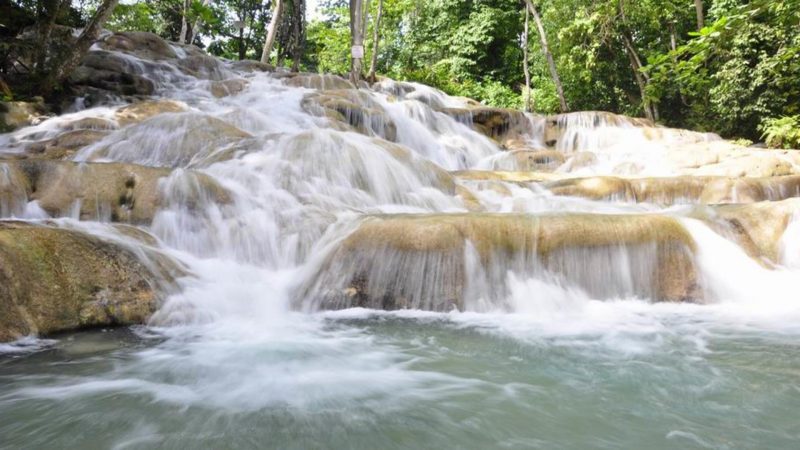 Dunn's River Falls – Ocho Rios, Jamaica
Just a few miles away from the dazzling hub of Ocho Rios, Dunn's River Falls continuously regenerates itself from deposits of travertine rock, the result of precipitation of calcium carbonate from the river, as it flows over the falls. Constantly surging with frothy waters, the falls welcome guests to immerse themselves in pleasantly tepid pools. Because of its proximity to neighboring resorts, the waterfall is a prime excursion for adventurers seeking an exhilarating swimming experience that doesn't require much transportation.
Recommended Resort: RIU Ocho Rios, Grand Bahia Principe Jamaica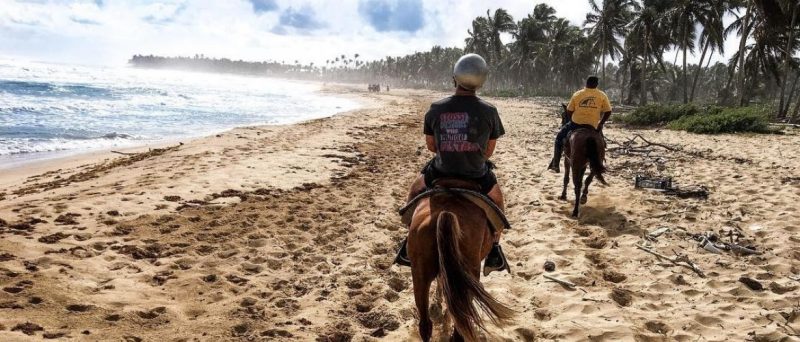 Horseback Riding – Punta Cana, Dominican Republic
An activity that strays away from traditional resort-heavy beach excursions, gallop down the Uvero Alto or Bavaro Beach via an invigorating horseback riding tour. Accompanied by a certified guide and horse trainer, you can tour splendid coastal seascapes and lush greenery in style. Whether you're feeling the ocean spray of shallow beachside trails or hearing the soft crunch of leaves, you will experience a unique perspective of Punta Cana and its nearby hamlets.
Recommended Resort: Majestic Colonial, CHIC Punta Cana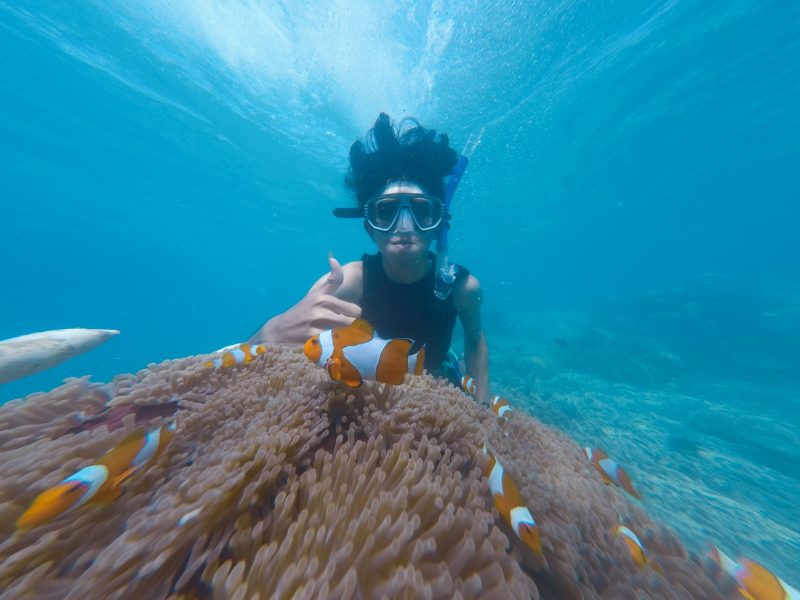 Snorkeling – Puerto Plata, Dominican Republic
We couldn't leave snorkeling off the list, especially with Puerto Plata's extraordinary and plentiful marine fauna. Located in two different areas of Puerto Plata's Sosua Bay, snorkeling offers one of the most accommodating excursions in the Dominican Republic. With no experience nor personal gear required, snorkeling groups will introduce you to the wonders of Sosua Bay's intricate coral reefs, rock formations, and vibrant fish.
Recommended Resort: Sunscape Puerto Plata, Iberostar Costa Dorada
Destination vacations offer a bevy of options for adventurers and thrill-seekers alike. Regardless of whether you venture to the sun-kissed Caribbean or the tropical oasis of Riviera Maya, your preferred resort will be within minutes of a selection of adrenaline-infused activities.
Adventure is out there! Follow the button below and learn more about our featured resorts and their accompanying seat-gripping excursions:
Have questions about planning your destination wedding? Call us now:

800-838-9313