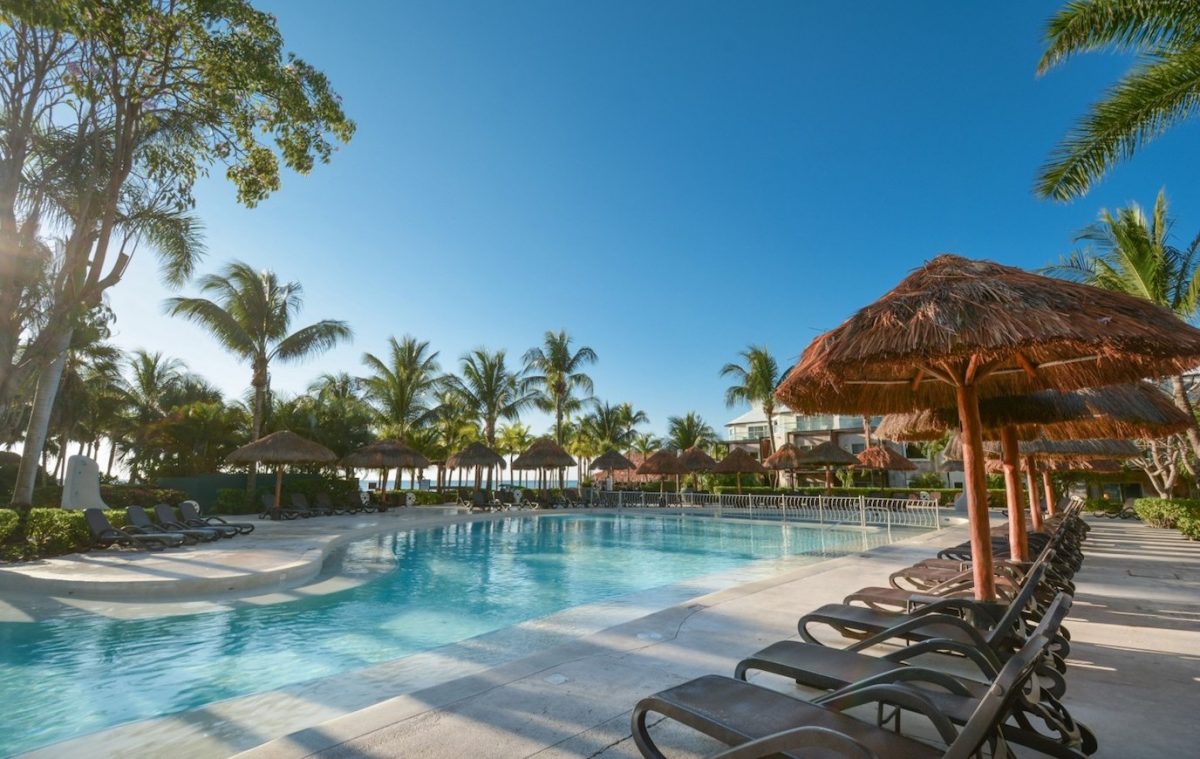 Resort of the Week: Sandos Caracol Eco Resort
Welcome to the Eco-Friendly Resort of Your Dreams
Resort: Sandos Caracol Eco Resort
Location: Riviera Maya, Mexico
Resort Group: Sandos Hotels & Resorts
Today we're featuring Sandos Caracol Eco Resort in the glorious tropical gem of Riviera Maya, Mexico. Showcasing a lavish selection of all-inclusive benefits, this family-friendly resort thrives on delivering unforgettable nature-rich group vacations, all at an affordable price.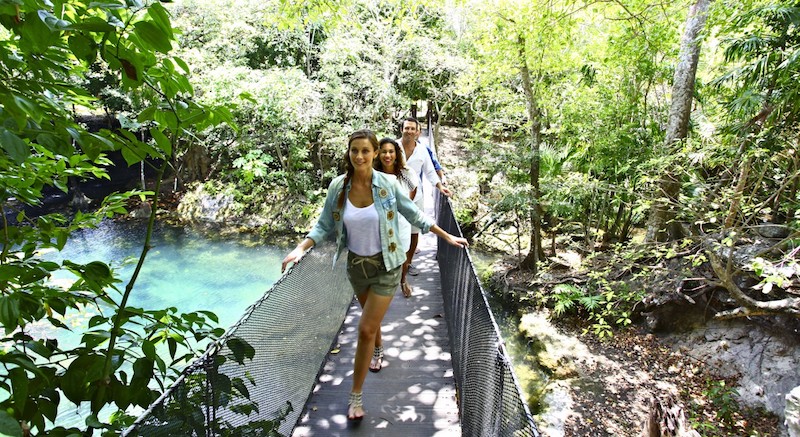 The possibilities are endless at this dynamic property. Surrounded by emerald green jungles and turquoise waters, the resort is a visually striking Mexico sanctuary that nurtures everyone's love for nature. With walking paths lined with fragrant mangrove forests, guests can meet dazzling tropical fauna while taking their refreshing morning stroll.
Venture towards the epicenter of the property and you'll discover a bevy of elegant amenities and facilities ranging from delectable eateries to private beachfront cabanas perfect for an afternoon siesta. While you bask in the radiant Riviera Maya sun, younger group members can leverage a vast array of adrenaline-pumping water slides, fully equipped with snack bars and other interactive activities.
Perfectly situated on the banks of the Caribbean, Sandos Caracol Eco Resort is only a short drive away from the region's hottest sites and adventure excursions. Take an Uber into downtown Playa del Carmen, where vendors and markets imbue every street, all stocked with authentic Maya-inspired crafts and cuisines. Guests can also get a taste of the high life exploring the population of recognizable, high-end brand stores complete with the latest fashion trends and accessories. Group vacations seeking a more nature-oriented vacation can relish in Sandos' close proximity to a host of snorkeling and hiking tour groups home to immersive treks into the enchanting Riviera Maya marine and jungle wilderness.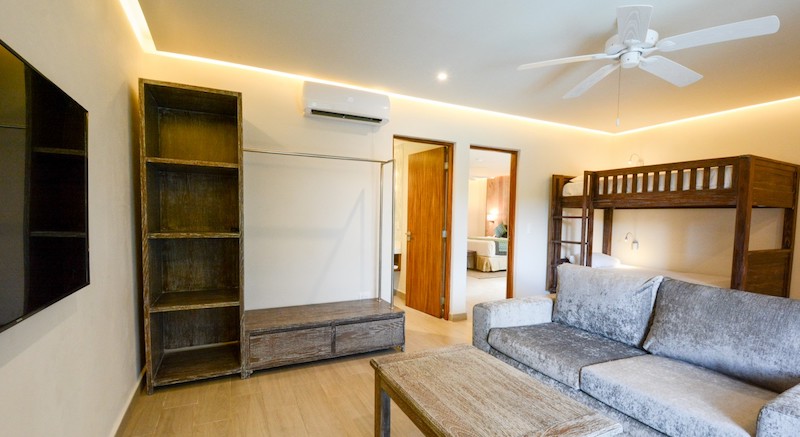 Sandos Caracol Eco Resort is ideal for travel groups desiring a luxurious resort stay with a lower budget. The resort offers a variety of accommodations ranging from poolside Standard Rooms to beachfront Eco Family Suites with elevated amenities including daily continental breakfast service, pillow menu, personalized check-in/check-out, swim-out pool, and Jacuzzi and upgraded mini-bar and bath amenities.
To see more of our lavish partnered resorts, click the button below:
Have questions about planning your destination wedding? Call us now:

800-838-9313