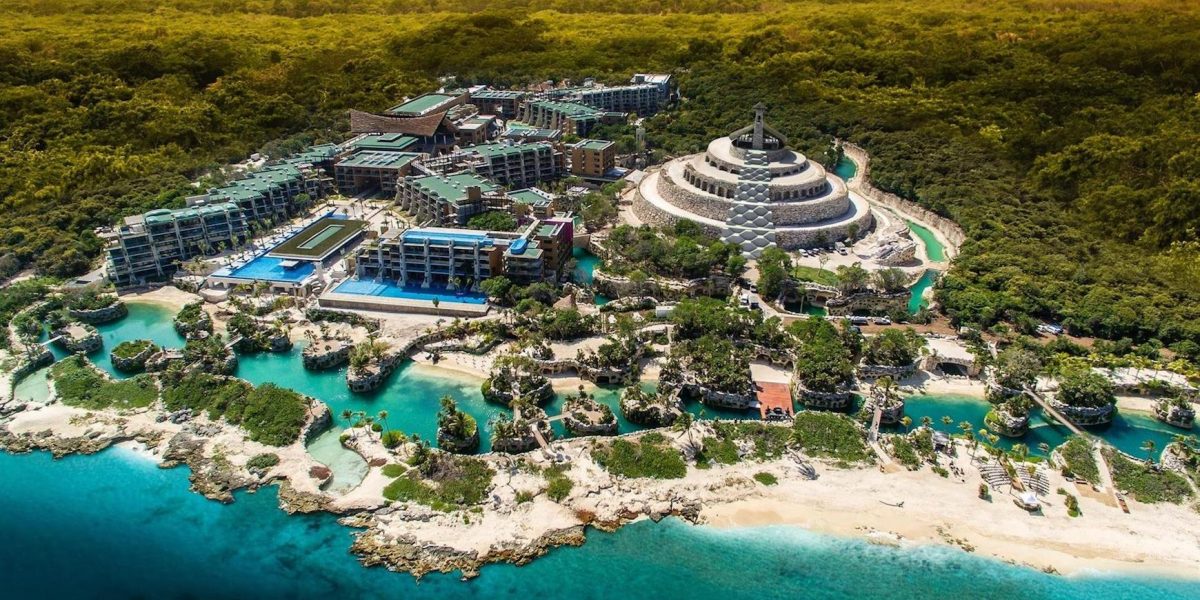 Resort of the Week: Hotel Xcaret
Family Vacations to Hotel Xcaret
Today we're featuring a relative newcomer to the Riviera Maya region in Mexico, the stunning Hotel Xcaret. Next door to the world-famous Xcaret Park, where guests can swim through the underground caves, hit ATV trails, or swim in natural cenotes, this resort has it all. The family-friendly resort is all-inclusive as well, designed for families and couples alike taking on cues from its natural surroundings. Follow below for our inside look, with our resort spotlight: Hotel Xcaret, as we cover the many inclusions a stay at the resort includes.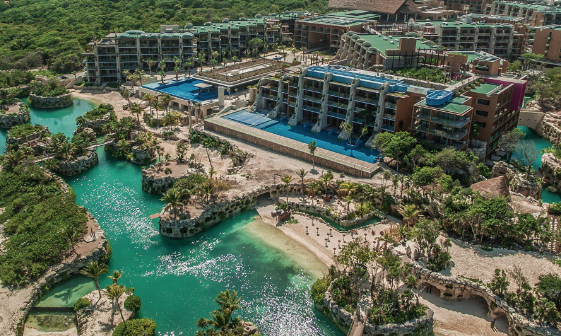 World-class Spa and Lagoon-like Surroundings
The spa and lagoon-like pool which surrounds the property has been built from the ground up, both designed in natural-like rock settings, so it appears as if you're underground in a cave at the spa, or swimming amongst a fluid river while enjoying the massive pool. Many of the rooms look out at the freeform pool, and guests can enter from various points across the property. A swim means you may discover hidden coves, beaches, or even end up directly at hot tubs facing the ocean.
The world-class spa is top-notch, even compared to the many gorgeous spas Cancun and Riviera Maya have to offer. Inside guests are treated to an underground grotto, with sections built out for hydrotherapy circuits and facial and pedicure treatment spots. Of course, every imaginable service can be booked, from Mayan-inspired rejuvenation rituals to Swedish and deep tissue massages.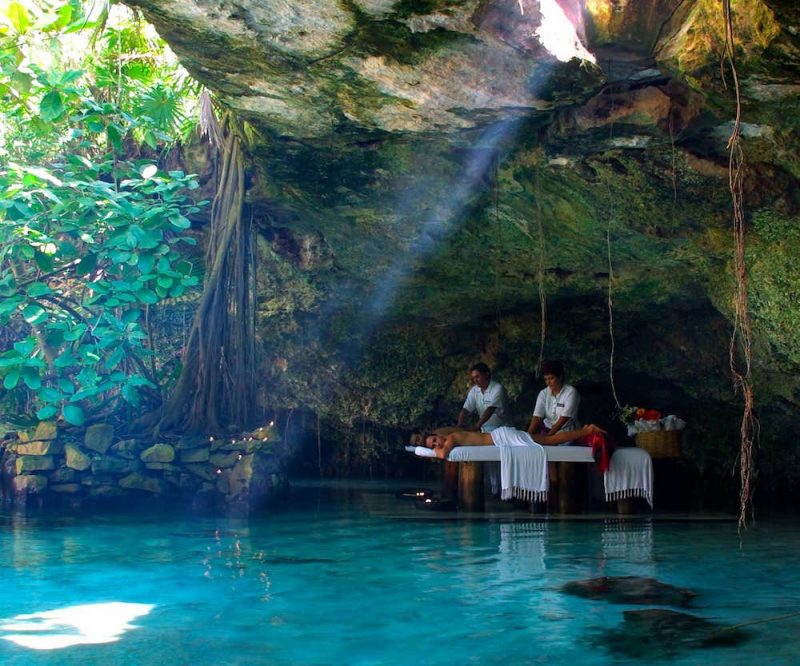 Bohemian Decor and Luxurious Rooms
The Hotel Xcaret took its Riviera Mayan surroundings earnestly and used Mayan inspiration for design details throughout much of the resort. The resort bills itself beyond just the inclusions, as it's in an area rich with history and art, amongst an ecosystem full of vibrant textures. The resort's room wings are broken into individual buildings nicknamed "Casas", each paying tribute to a Mayan region, exploring the universal elements of Mayan culture; Spiral, Wind, Water, Fire, and Earth.
Immerse yourself in chic-Bohemian spaces, with exclusive amenities and services. With over 900 rooms, there's a suite for everyone, from those overtop the manmade river, to those with ocean views or direct-to lagoon entry. Inside your room, you could be greeted by welcome gifts, stone-terrace tubs, balcony hammocks, plush pillow tops, and rain showers.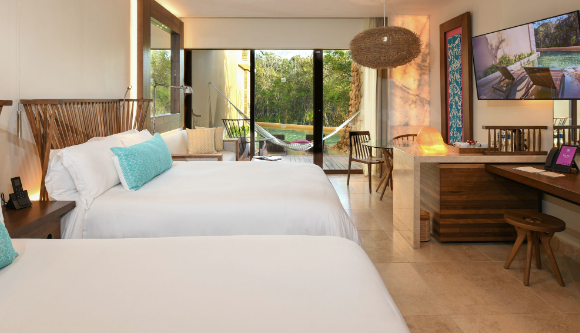 A-la-carte Dining and Unique Perks
The expansive dining selection at Hotel Xcaret invites many international cuisines, from Asian-inspired restaurants (Xing-Gao) to Mediterranean (Fuego), to intimate artisan restaurants amongst the many coves. Las Cuevas explores international trends and BIO is the first vegan and vegetarian all-inclusive offering ever, and both restaurants are located within caves facing the beach and the rivers. But perhaps the greatest focus is on Ha´, by Michelin-star chef Carlos Gaytan, bringing the concept of Mexican gastronomy to a cosmopolitan atmosphere, available for reservation at an additional charge.
Beyond dining, guests will find many unique perks exclusive to the property, like event spaces amongst the coves and caves of the property, and welcome drinks upon arrival. Premium features also include the ability to create dinner reservations and butler service personalized to group vacations. But perhaps the best perk is that a stay at Hotel Xcaret includes unlimited access to the parks Xcaret, like Xel-Ha, Xplor, Xplor Fuego, Xoximilco and tours of Xenotes and Xichen.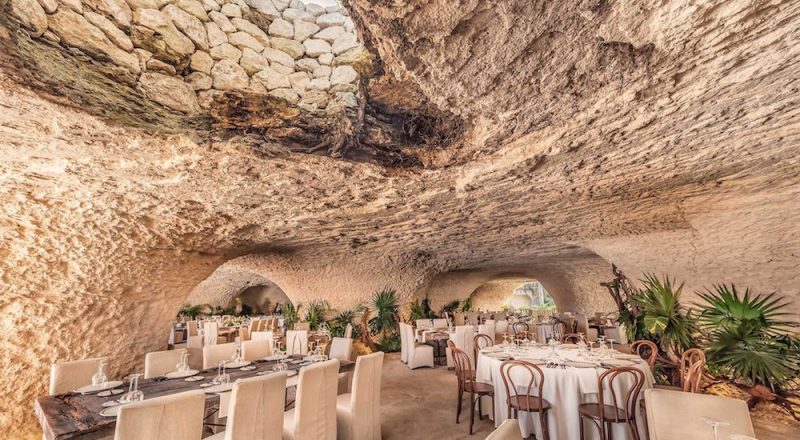 Want to see more of the beautiful resorts in Riviera Maya, Mexico? Follow the button below:
Have questions about planning your destination wedding? Call us now:

800-838-9313