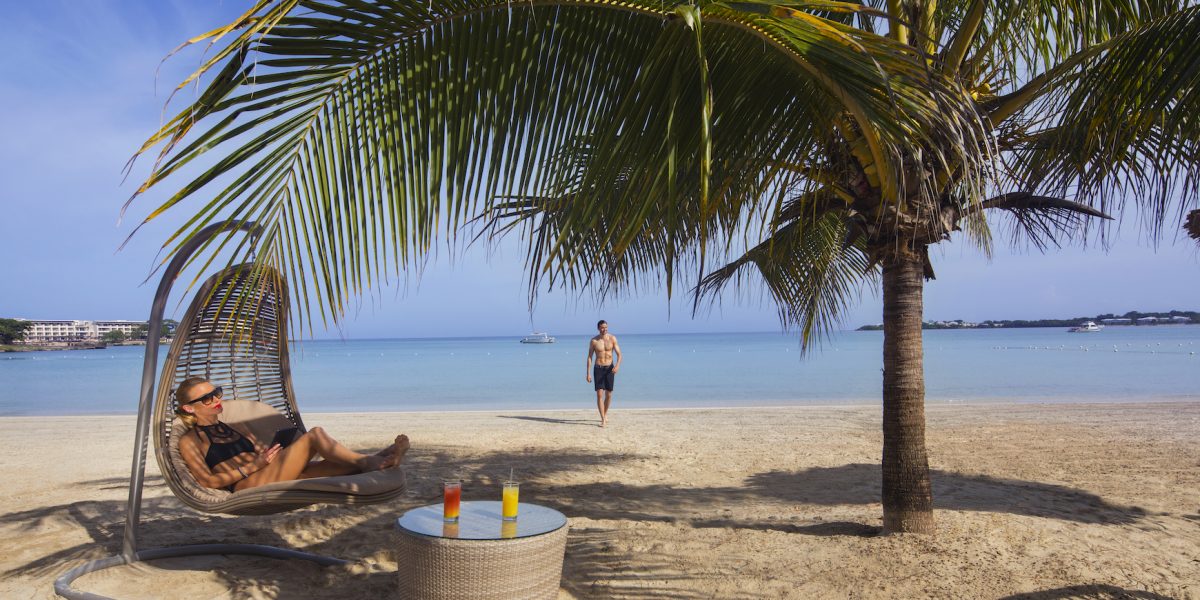 Group Vacations to Negril
For Negril Groups Starting at 20+ Guests!
When one researches elegant Jamaica resorts, they may be met with an influx of Montego Bay properties and activities. While we value the bustling metropolis in all of its glory, one of the premier regions to visit in Jamaica is only a short one-hour drive west of Montego Bay, with group vacations to Negril.
An oceanside haven teeming with history, interactive nature, and glistening beaches, Negril is a hidden gem when it comes to Jamaica group travel. From Rick's Cafe's cliff-diving to private stretches of tranquil beaches, group vacations to Negril are instantly heightened by the area's immaculate natural beauty, as well as its 5-star resorts. Let's take a look at some of the town's finest all-inclusive properties: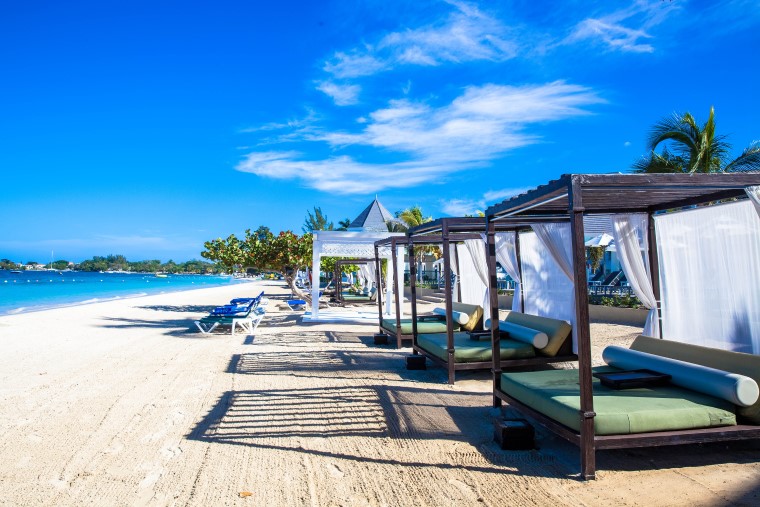 Azul Beach Resort Negril
Widely recognized as a top-tier Caribbean wedding resort, Azul Beach Resort Negril is aptly equipped with tantalizing accommodations and amenities ideal for Jamaica travel groups. Nestled along Negril's world-famous Seven Mile Beach, the property fulfills an unforgettable island experience that fuses its natural beauty with consistent service to accentuate your stay. From delicious tequila tastings to delectable fine dining, Azul Beach ensures that every group member leaves your vacation satiated and raving for more.
With a variety of outdoor terraces to choose from, Azul Negril is best for smaller, more intimate group travel events such as a family reunion or bachelorette/bachelor parties.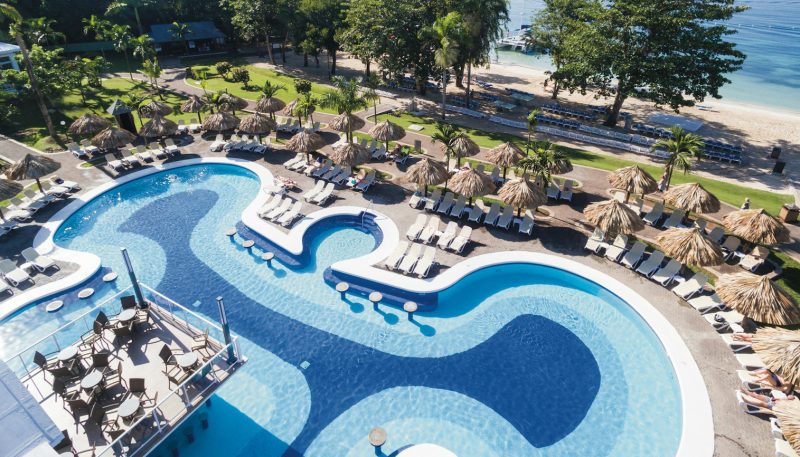 RIU Negril
Just up the road from Azul Beach Resort, RIU Negril is a family-friendly powerhouse, delivering engaging activities perfect for entertaining guests of all ages. Thriving on the shores of Bloody Bay, the property features an expansive infinity pool and a host of non-motorized water sports. Aptly equipped with swim-up bars and thatched oceanside lounge chairs, the spectacular resort is perfect for group vacations desiring a tranquil retreat. Guests can also rejoice in the resort's close proximity to downtown Negril, where world-class shopping centers, eateries, and nightclubs beckon endlessly.
RIU Negril offers 7 unique and versatile meeting and event spaces that range from a private beachfront area ideal for small dinners to a Reggae Bar Theater that is great for larger events.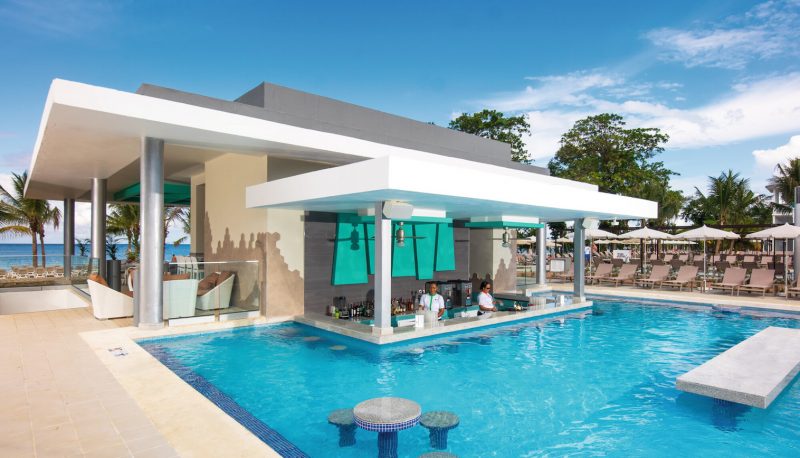 RIU Palace Tropical Bay
Want to expand your Jamaica RIU getaway? Take a stroll across the sun-kissed beach to RIU Negril's sister hotel: RIU Palace Tropical Bay. Surrounded by lush gardens and tropical foliage, this family-friendly resort is devoted to fulfilling your dream Negril group vacation. Whether you're hitching a ride to a coral reef via catamaran or leveraging the property's all-inclusive yoga classes, you and your group members will discover a world of luxury and tropical bliss. Reserved for hotel guests only, the Bloody Bay Beach welcomes travel groups to a variety of water sports and elegant seafront restaurants for a perfect romantic meal.
RIU Palace Tropical Bay offers 8 multi-faceted meeting and event spaces that range from a private beachfront area ideal for cocktail hours to a Bloody Bay Banquet Hall idyllic for conferences, seminars, and other larger events.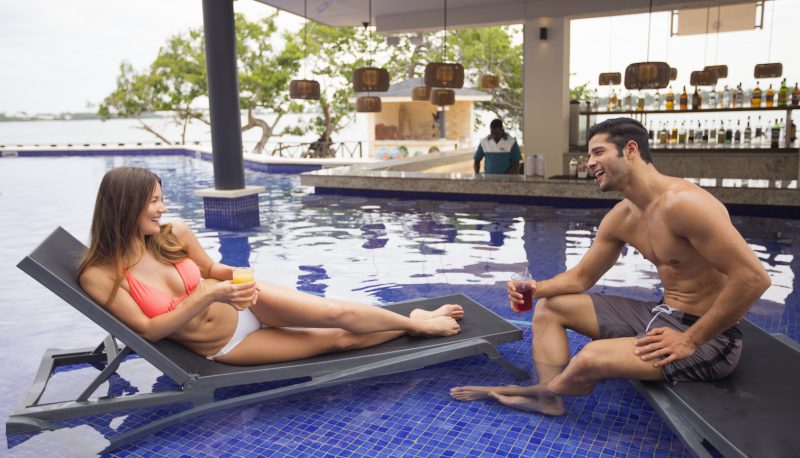 Hideaway at Royalton Negril
A hidden gem tucked away next to Royalton Negril, Hideaway at Royalton Negril is an adults-only oasis that guarantees elevated all-inclusive amenities and widely-coveted privacy. Meet your group members at the poolside bar, where you can enjoy a wide selection of top-shelf liquors and decadent cuisine to start your morning. Garnering state-of-the-art facilities and beaches designed for larger travel groups, this slice of paradise is best suited for Negril group vacations and corporate retreats.
Hideaway at Negril shares the same conference spaces as Royalton Negril, offering a variety of both indoor and outdoor venues for events. The Sky Terrace is especially beautiful as it overlooks the Caribbean, creating the perfect backdrop for couples' retreats, family reunions, or bachelorette/bachelor parties.
Have we convinced you to give Negril a chance? Boasting some of the finest group vacation resorts in Jamaica, the charming seafront hamlet is a secluded haven for families and mature travel groups alike. If you're looking for a tropical getaway that doesn't involve Montego Bay or the Caribbean Islands, Negril is your dream destination.
Curious about researching more Negril resorts? Follow the button below to discover your Jamaica paradise:
Have questions about planning your destination wedding? Call us now:

800-838-9313