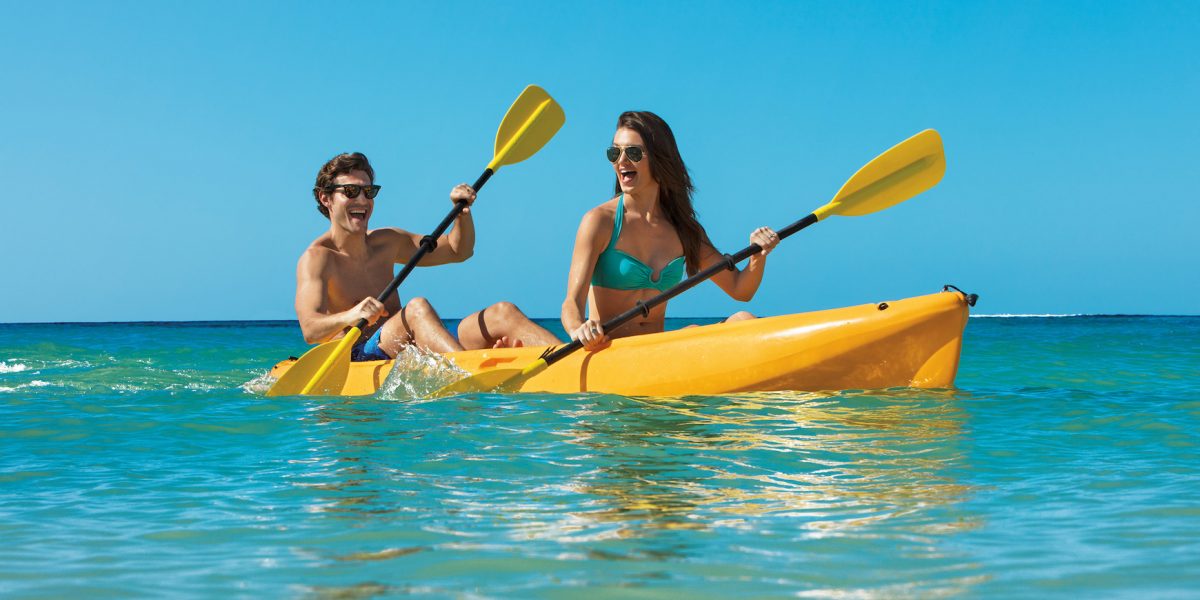 Explore La Romana
A Dominican Haven Filled with Charm and Relaxation
We can all agree that Punta Cana is a Caribbean slice of paradise worthy of praise and exploration. However, travelers seeking a truly remote Dominican Republic getaway should consider La Romana for their next group travel destination. Removed from the glitz and glam of Puerto Plata and Punta Cana, La Romana presents travelers with a charming taste of unique Dominican culture. A seafront hamlet worthy of your time, we present a concise list of activities to enjoy while exploring La Romana: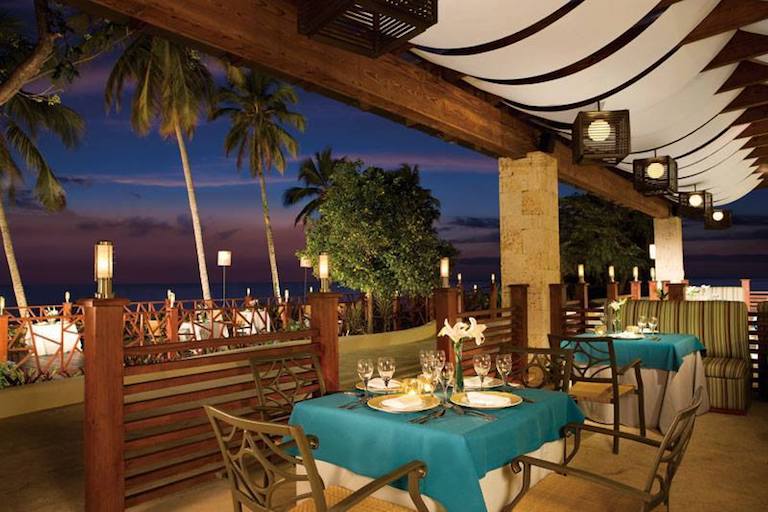 Dazzling Downtown
Akin to its sister beachfront gems, La Romana is filled with an exciting plethora of thrilling activities steeped in culture and history. A stroll through the coastal town's lively Avenida Santa Rosa stimulates a wholesome sensory experience. Treat your tastebuds to an abundance of flavorful Dominican cuisine ranging from hearty sancochos to bold homegrown coffee, served proudly from a bevy of authentic local restaurants.
Travelers with a thirst for the high-life can dance the night away at La Romana's exclusive bars, where world-class bartending and live bands set the rhythm of the night. After a night on the town, round out your evening with a nightcap at Hilton La Romana's all-inclusive set of 5-star bars and eateries.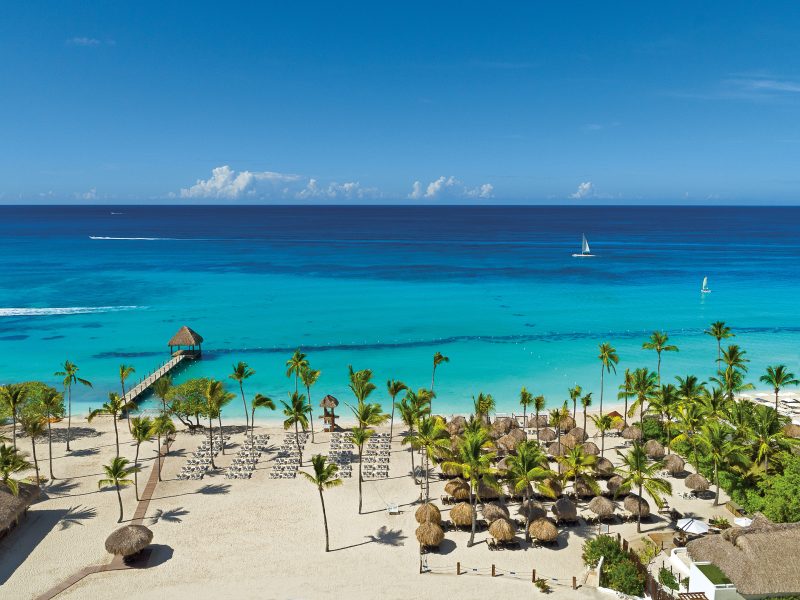 Secluded Beaches
Where there are all-inclusive luxury resorts, there are paradisal beaches. Enjoy the private oceanside getaway of your dreams when you book a group vacation in La Romana. With pristine white sand beaches prospering next to all-inclusive hotels like Dreams Dominicus La Romana, you will discover the true essence of relaxation.
Considering La Romana's immaculate position away from Punta Cana and other larger cities, the area promotes optimal seclusion. As wonderful as sharing a beachfront is, La Romana has you covered when it comes to maximizing a private retreat away from civilization.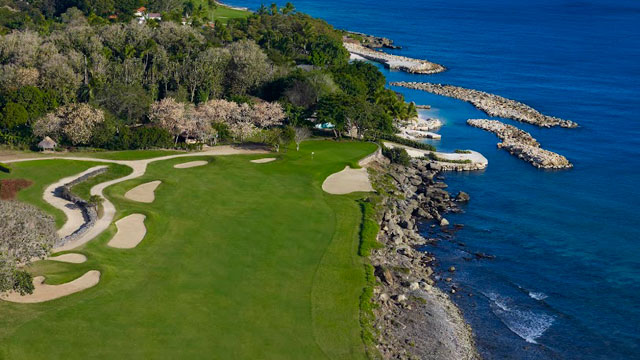 Legendary Golf Courses
Grab your best polos and six-iron, because it's time to hit the links at some of the world's finest golf courses. And no, we're not talking about Pebble Beach. Located along the mesmerizing Caribbean shoreline, globally-acclaimed golf courses such as Teeth of the Dog and Dye Fore Golf Course continuously challenge travelers and professionals alike to tame their iconic fairways. Perfectly situated near La Romana's elegant resorts, both golf courses even offer complimentary green fees depending on where you stay.
Play on the same ranges as Tiger Woods and Phil Mickelson, as you take in the gorgeous seascapes. Each course presents a friendly test: battle sweeping sea breezes that can and will knock your swings off course.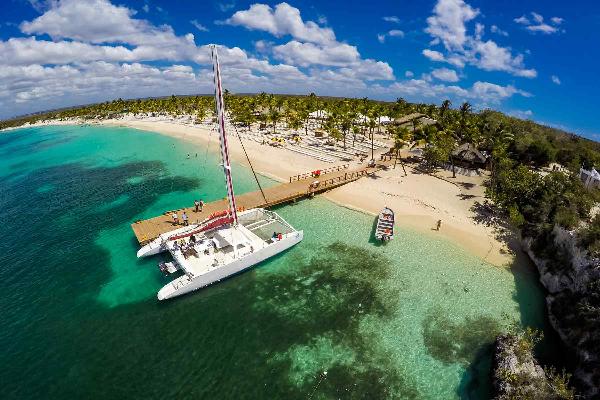 Unforgettable Nature Excursions
Vacation groups seeking a tranquil reprieve from city life don't have to stray far from the main drag. Only a short stroll from La Romana's city center, Duarte Central Park provides a lush region of vegetation teeming with tropical flora and fauna. Travelers searching for their sea legs won't have to worry about finding their ship. With daily catamaran tours of Catalina Island and various coral reefs, La Romana travel groups can immerse themselves in an underwater wonderland populated by visually stunning marine wildlife.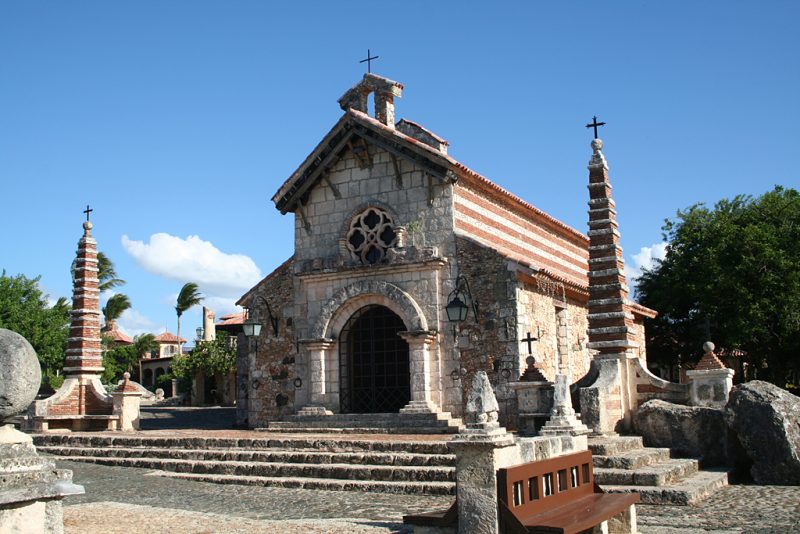 Altos de Chavon
Prospering in the heart of La Romana's expansive emerald foliage, Altos de Chavon is a replica 16th-century Mediterranean town that emulates the finest aspects of colonial architecture and culture. From a sizable open-air amphitheater to several cultural centers, the enchanting hamlet is one of La Romana's top attractions.
Tour the Altos de Chavon School of Design where some of the world's most talented artists attend daily classes to refine their craft and stylings. Additionally, travelers can discover the latest research in ancient fossils at the globally-recognized Regional Museum of Archaeology. Garnering a well of knowledge grounded in history, Altos de Chavon represents the epitome of La Romana excellence.
Whether you're absorbing the area's natural beauty or cherishing exuberant all-inclusive properties, La Romana guarantees the dynamic Caribbean retreat of a lifetime. Deeply rooted in Dominican tradition and culture, the region is imbued with tantalizing excursions, activities, and some of the most delectable cuisine money can buy.
Want to explore more all-inclusive La Romana resorts? Follow the button below to view a variety of properties for everyone's speed:
Have questions about planning your destination wedding? Call us now:

800-838-9313