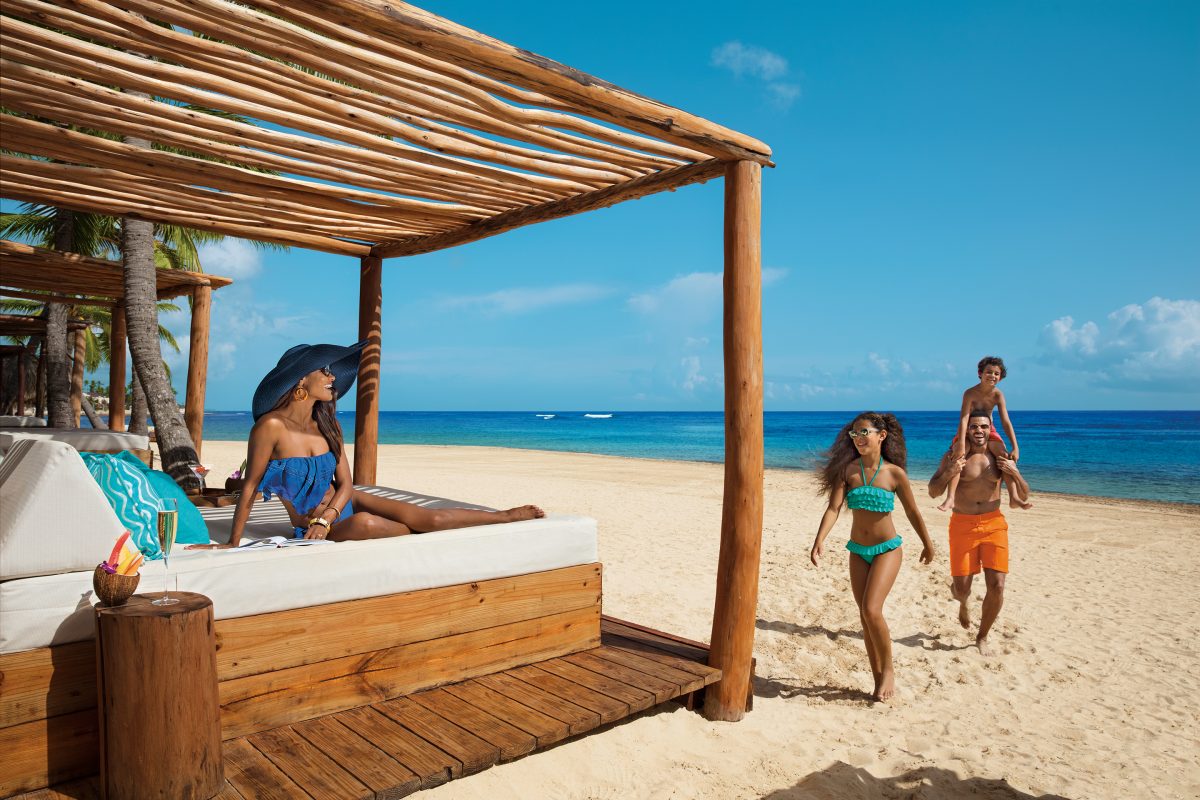 Explore Punta Cana
Explore the Crown Jewel of the Dominican Republic!
Nestled along the Dominican Republic's vibrant east coast, Punta Cana prospers as one of the world's best tropical getaway destinations. Featuring lavish resorts, decadent cuisine, and pure white sand beaches, the bustling coastal city continues to deliver exciting and dynamic retreats for guests of all ages. Aside from the region's beautiful hotel properties, the city carries a variety of enticing ventures that can elevate your stay: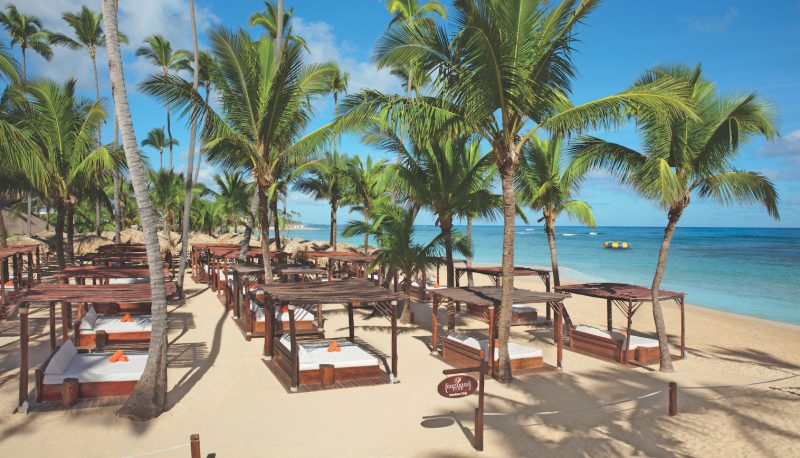 Tranquil White-Sand Beaches
Overlooking some of the clearest azure waters in the Caribbean, Punta Cana's pristine beaches consistently deliver peak relaxation. From stunning seascapes to light, tropical breezes, it's no question that travelers from far and wide trek to these oceanside havens for a taste of the sun-kissed lifestyle. Whether you're catching some rays on Bavaro Beach or delving into a delectable BBQ lunch in the shade at Macao Beach, Punta Cana's white-sand beaches will revitalize your soul and heighten your Caribbean retreat. With a bevy of all-inclusive resorts such as Dreams Punta Cana situated on the banks of the Caribbean, guests are guaranteed direct access to the Caribbean waters.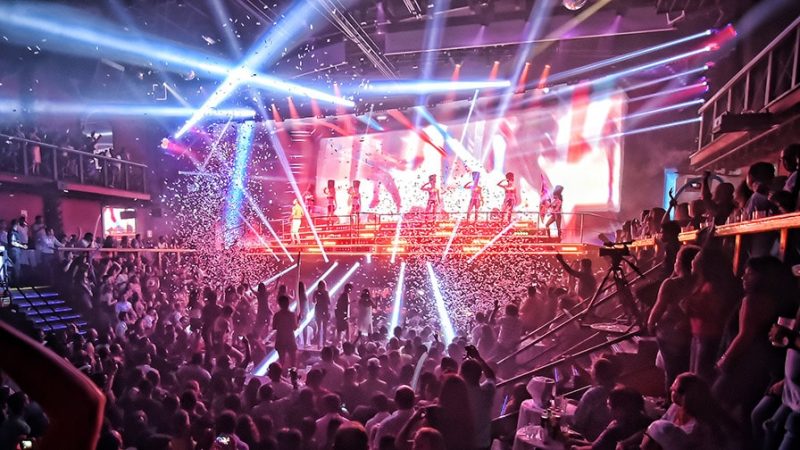 Dazzling Nightlife
Home to a lively assortment of nightclubs and bars, Punta Cana invites travelers to dance the night away while sipping on tropical-inspired cocktails. The best part? Many nightclubs are easily accessible to or housed within resorts, allowing for a safer night on the town. Hit up Hard Rock Punta Cana's world-class ORO Nightclub, where classic and contemporary dance beats clash to form a tantalizing party experience. Looking for a more unique clubbing escapade? Take a cab to the globally-acclaimed Coco Bongo, a dazzling space where on certain nights, guests can swim through a sea of balloons and foam. Your concierge can arrange safe travel directly from the hotel lobby.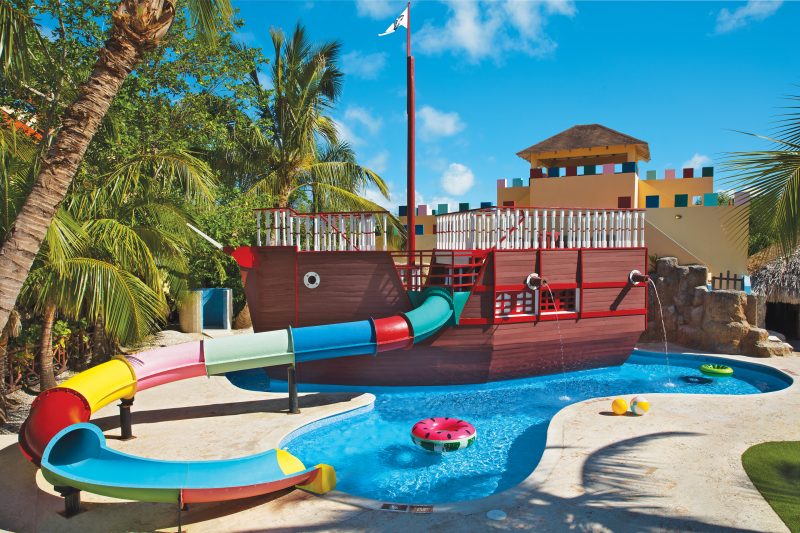 Family-Friendly Resorts
So, you want to bring the whole family to Punta Cana? Well, this slice of paradise is teeming with family-friendly resorts that feature a plethora of all-inclusive amenities and accommodations. Boasting expansive properties with lazy rivers and an interactive kid's club, NOW Onyx is the quintessential luxury resort that welcomes guests of all ages. Offering a variety of poolside non-motorized water sports and splash parks, most Punta Cana resorts are idyllic for families seeking a lavish getaway at a reasonable price.

Adults-Only Retreats
Couples and class reunions rejoice! Punta Cana delivers a wide selection of adults-only resorts perfect for travel groups who would rather prefer a Kid's Club-free vacation. Similar to nearby resorts, adults-only resorts provide all-inclusive rates and accommodations that will fulfill your dream retreat without breaking the bank. Speaking of accommodations, resorts such as CHIC Punta Cana host daily pool parties and a variety of alcohol tastings ideal for guests pursuing an extravagant on-site party experience. Adults desiring a quieter stay should look no further than Secrets Royal Beach Punta Cana, where its impeccable staff is devoted to ensuring an anxiety-free vacation.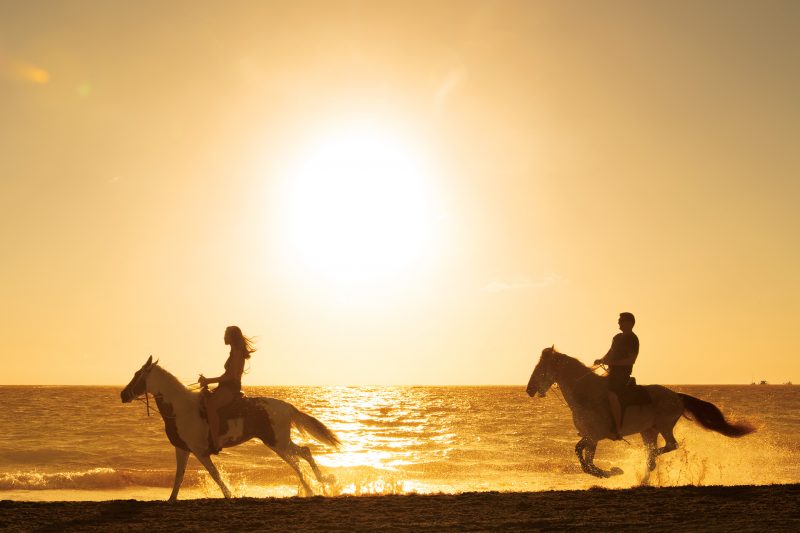 Action-Packed Excursions
Make sure you grab your best running shoes and activewear because Punta Cana features some of the premier adventure excursions in the world. Providing a set of adrenaline-laden activities, Punta Cana invites guests to glide across foamy, white crests on jet skis or sail through the lush jungle canopy via a selection of exciting zip-line courses. For travelers curious about the region's more unique excursions, some tour groups offer beachside horseback riding, where travelers can trot through shallow waters with the guidance of professional trainers. In addition to physical excursions, Punta Cana's sprawling hiking trails are both infused with emerald foliage and picturesque landscapes.
Widely considered as the most popular Dominican Republic destination, Punta Cana possesses a multitude of exciting culturally-rich activities. Regardless of whether you spend your vacation on a brilliantly located resort or explore interactive excursions not far from its city center, this Caribbean gem should be on your list for your next tropical adventure.
Want to explore more all-inclusive Punta Cana resorts? Follow the button below to view a variety of properties for everyone's speed:
Have questions about planning your destination wedding? Call us now:

800-838-9313