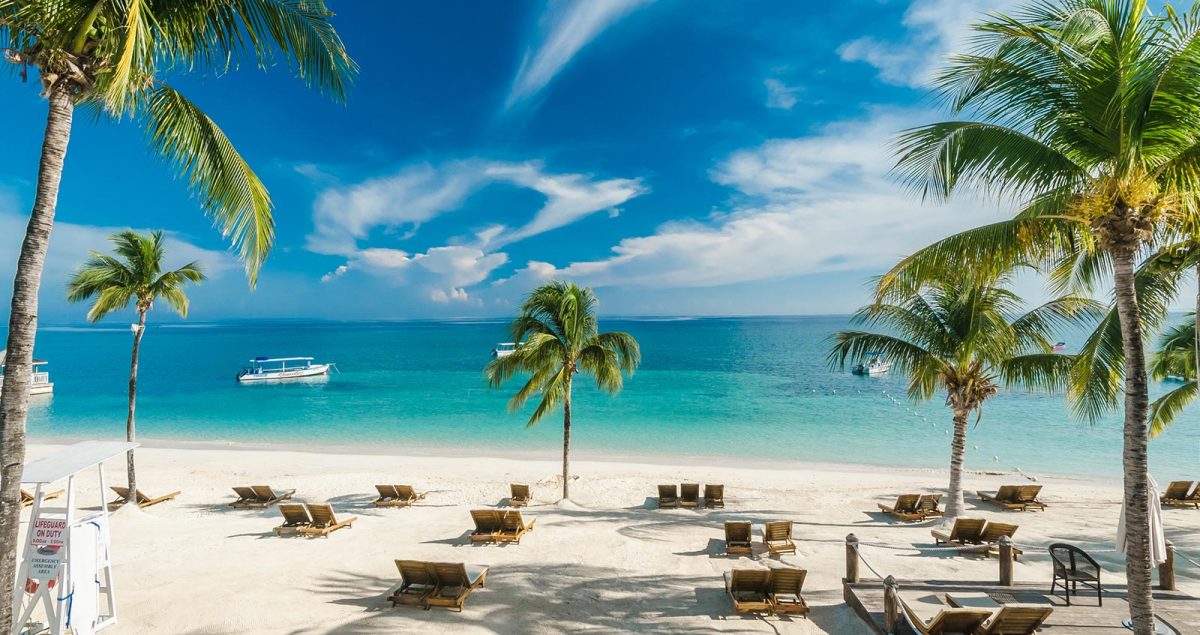 Explore Ocho Rios
Discover a Historical Oceanfront Emerald Oasis
Did you know that James Bond was actually born in Jamaica? Okay yes, he was "technically" born in the United Kingdom. But what if we told you that the suave British Secret Service agent was officially created by Ian Fleming while overlooking an Ocho Rios beach? Housing the birthplace of the James Bond novels, as well as a seemingly endless collection of dazzling excursions, Ocho Rios offers travel groups a compelling Jamaica getaway enriched with history and natural beauty. Without further ado, let's explore the wondrous area of Ocho Rios: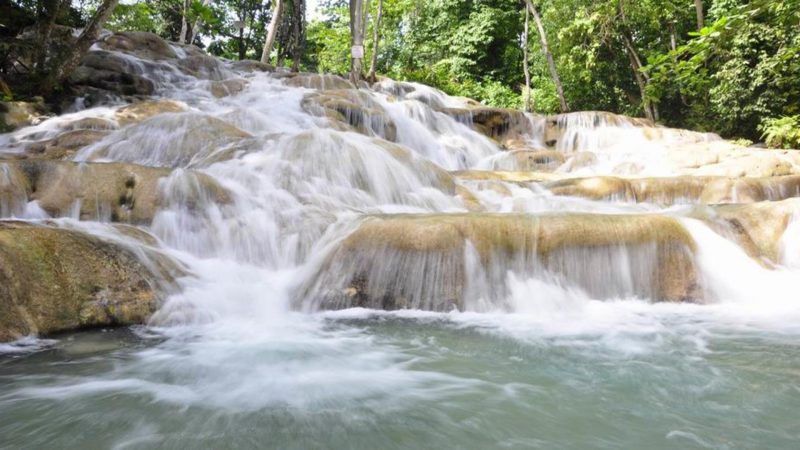 Dunn's River Falls
Just a few miles away from Ocho Rios' bustling city center, Dunn's River Falls continuously regenerates itself from deposits of travertine rock, the result of precipitation of calcium carbonate from the river, as it flows over the falls. Although the falls receive hundreds of tourists daily as one of Jamaica's national treasures and most popular tourist attractions, the location itself is perfect for couples and travel groups seeking a unique environment filled with lush foliage and beautiful cascading waters. With tourist discounts available, Dunn's River Falls is one of the more budget-friendly paid attractions in Ocho Rios.
Our best tip? Stay at Jewel Dunn's River, an all-inclusive oasis that's only a short jaunt from the falls. With an abundance of elegant amenities and direct access to the area's bubbling waters, you and your guests will experience expedited gratification.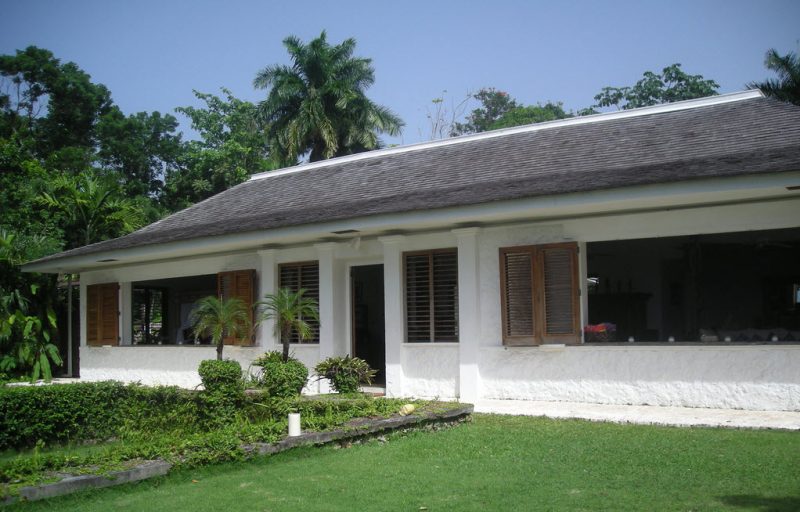 Goldeneye Estate
A land steeped in history, Ocho Rios houses an essential piece of creative and cinematic history: the birthplace of James Bond. In 1945, Ian Fleming, a British war-ridden veteran, purchased a plot of land on the cliffs of Oracabessa Beach, where he constructed his Goldeneye estate, as well as the inception of the James Bond novels. From Casino Royale to Dr. No, Fleming utilized the region's surroundings and attractions as inspiration for his groundbreaking tales. Only a short drive from Ocho Rios proper, Goldeneye is the perfect destination for James Bond fanatics, bookworms, and film aficionados alike.
With daily tours open to the public, guests can grace the same halls as the literary legend. Sit at Fleming's handcrafted writing desk, where he tirelessly created the James Bond universe over the course of 12 years. After touring the glorious oceanfront sanctuary, we suggest celebrating the day in style with a martini on the sun-kissed beach, shaken not stirred of course.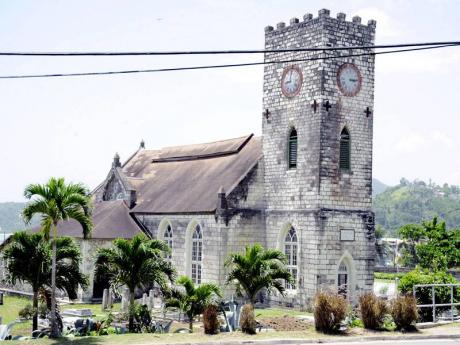 Port Maria
Take a step back in time during your Ocho Rios getaway at Port Maria, an oceanside destination with a humbling past as a Spanish and British occupied colonial seaport. In its modern-day form, the area has been converted into a respected heritage site populated by ruins and roadways serving as a reminder of its previous identity. Venture through downtown and you'll be transported to the 17th century, as forgotten trade markets and their structures greet your stroll. One of the more picturesque aspects of Port Maria is the St. Mary's Parish Church, a limestone chapel situated on the edge of turquoise waters and golden sand beaches.
In order to achieve the most optimal experience at Port Maria, we recommend staying at the extravagant Moon Palace Jamaica. An all-inclusive family-friendly property, the resort is only a brief 10-minute drive from the historical site, making a streamlined day trip readily available and unforgettable.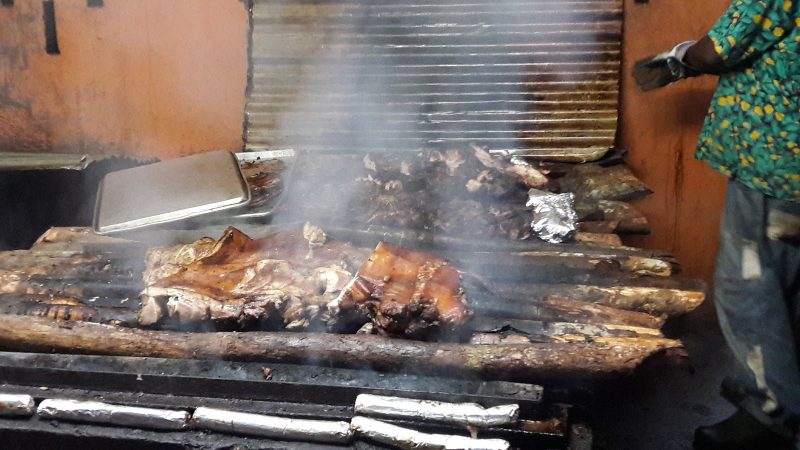 Authentic Jerk Cuisine
Get your appetite ready to go, because we're going on a tour of Ocho Rios' finest jerk cuisine eateries. Serving up platefuls of succulent jerk chicken, beef, and seafood, these Ocho Rios restaurants are mainstays interwoven with the city's culture. In no particular order, we begin our concise food trek at Scotchie's Drax Hall. Widely touted as one of the best jerk establishments in Jamaica, Scotchie's is visited regularly by international celebrity chefs and tourists seeking the gold standard of Jamaican cuisine.
A close rival of Scotchie's Drax Hall, Ocho Rios Jerk Center provides an immaculate beachside dining experience. Complete with high-end cocktails and breathtaking vistas, the center is home to visually striking meals just 10 minutes from the vibrant RIU Ocho Rios. Perhaps the best problem one can encounter in Ocho Rios is sampling each restaurant. With a variety of jerk houses dotting the area's landscape, you won't have to travel far to discover authentic mouthwatering eats.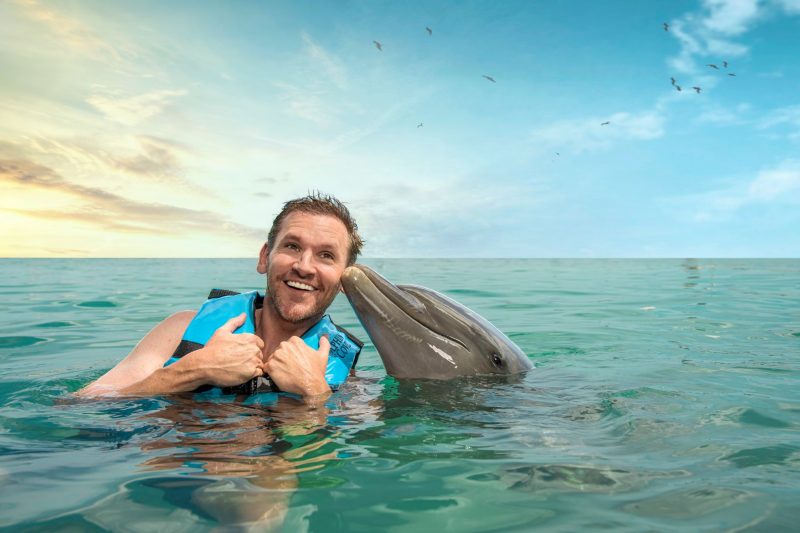 Interactive Wildlife Adventures
Due to its prime location near the coast, Ocho Rios and its accompanying resorts feature jaw-dropping wildlife excursions. Surrounded by lush forests, guests can hike through emerald pathways, taking in the soft sounds of tropical birds chirping against the sweeping sea breeze. Want to take you jungle adventure up a notch? Rent out an ATV tour for the afternoon and cruise through obstacle courses in style while interacting with Jamaica fauna at designated break areas.
Let's take a dive under the sea and meet our marine friends for a morning swim. Part of its all-inclusive package, resorts such as Grand Bahia Principe Jamaica hosts a selection of heartwarming sea ventures. Whether you're receiving a morning kiss from a dolphin or waving at a school of shimmering bonito, there's no doubt that you'll explore an underwater paradise teeming with whimsical creatures.
Shaped by the land and rich with historical significance, Ocho Rios represents a truly unique Jamaica destination for travel groups of all ages. Garnering a multitude of reinvigorating activities and excursions, the island retreat possesses a distinct power: the ability to inspire. From an English author to endless streams of cascading waterfalls, the land radiates a spiritual charm that might just impact you for years to come.
Planning an Ocho Rios group vacation? Follow the button below to view more resorts and travel tips:
Have questions about planning your destination wedding? Call us now:

800-838-9313