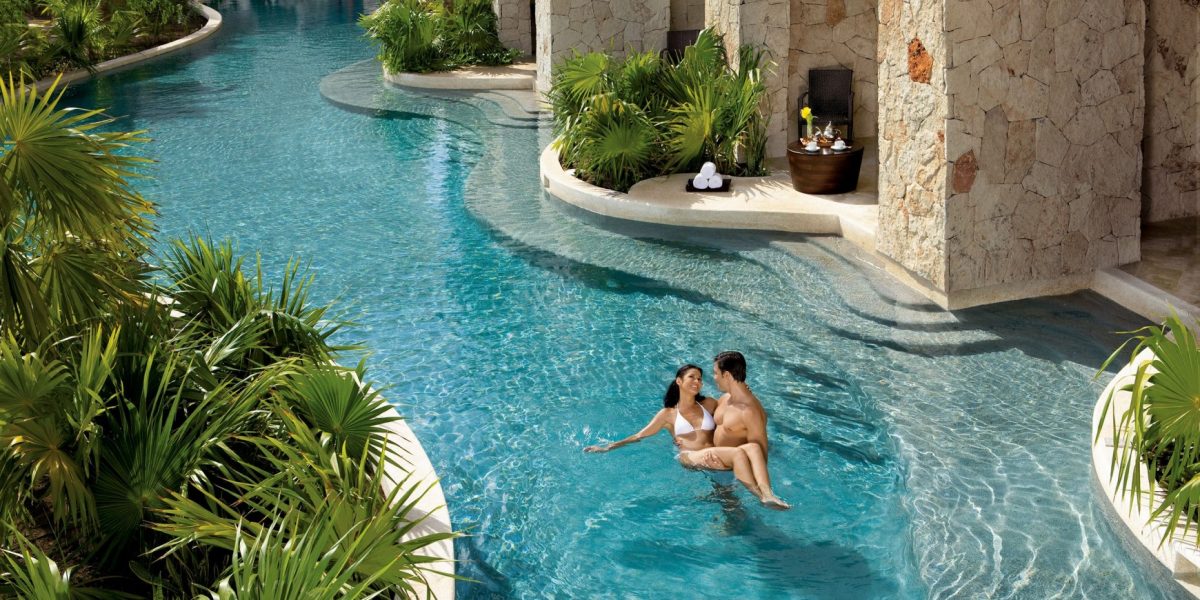 Adults-Only Resorts for Couples
For Couples Seeking a Private Tropical Retreat!
We've all been there before. You're sun-bathing in a supposedly private beachside cabana with your spouse when all of a sudden, the children in the neighboring space start bickering for the last piece of a quesadilla. This isn't what you had in mind when you booked a couple's trip.
Although families can be energetic additions to your overall resort experience, they might not provide the best auditory experience for your widely sought after "quiet and romantic" tropical stay. So, without further ado, consult our selective list of exclusive adults-only resorts for couples and find your next secluded oasis: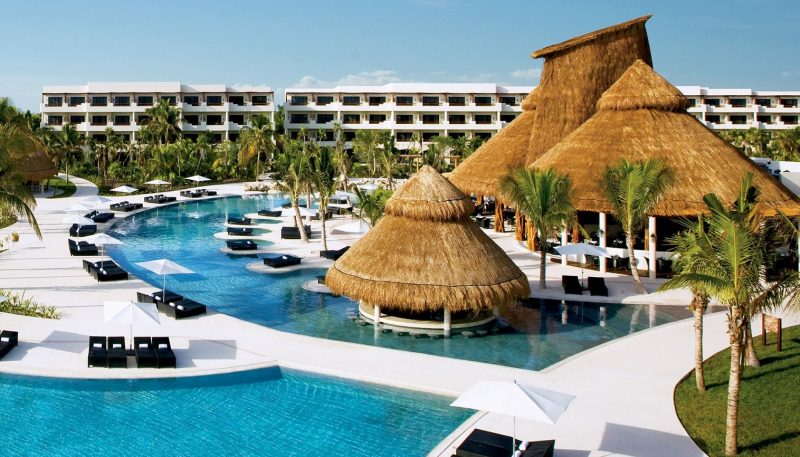 Secrets Maroma Beach Riviera Cancun
Cancun, Mexico
Immerse yourself in a real Caribbean retreat at one of the most secluded beaches in Mexico: Maroma Beach. With direct access to pristine waters and a selection of elegant all-Preferred Club accommodations ranging from lavish swim-up villas to complimentary golf courses, Secrets Maroma Beach Riviera Cancun is the marquee adults-only experience in Cancun. Learn how to shake a cosmo or your hips at the resort's all-inclusive cocktail and dance lessons, and elevate your paradisal getaway.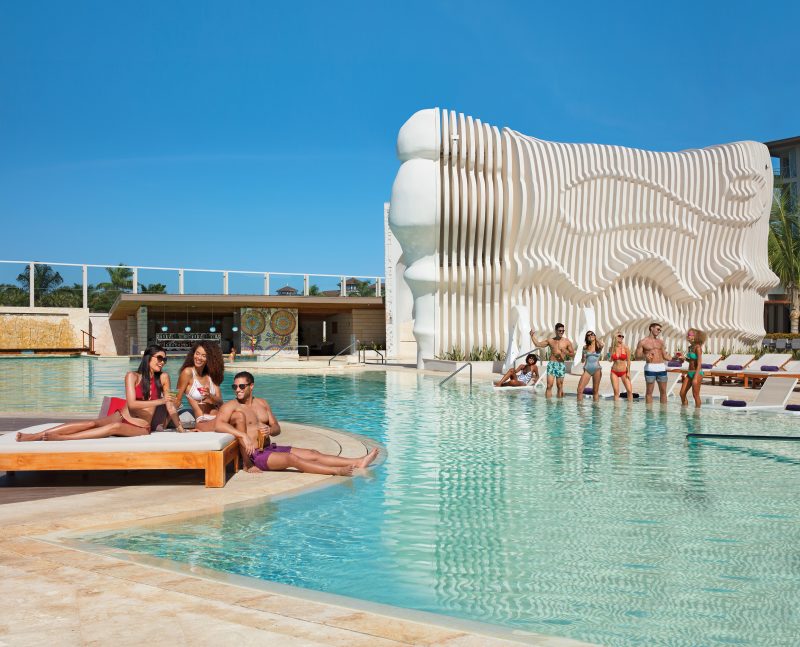 Breathless Montego Bay
Montego Bay, Jamaica
Nestled on the cape of Montego Bay, Breathless Montego Bay features stunning seascapes accompanied by a variety of sophisticated amenities such as consistent butler service, expansive spa facilities, and tech-savvy tropical suites. Feeling adventurous? Head up to the 5-story Altitude Rooftop Bar and revel in world-class cocktails while overlooking the shimmering waters of the Caribbean. Guaranteeing further adults-only exclusivity and accommodations, the resort features a sky bridge with full access to Secrets Wild Orchid and Secrets St. James.

CHIC Punta Cana
Punta Cana, Dominican Republic
Private relaxation and exhilarating excursions await at CHIC Punta Cana. Located along the golden sands of Uvero Alto Beach, this idyllic tropical oasis is excellent for couples seeking the perfect fusion between accentuated tranquility and energy-laden activities. Enjoy a mimosa brunch in a private cabana only a stone's throw from the scintillating ocean, or reinvigorate your senses with a visit to the onsite oxygen. From adrenaline-pumping water sports to nearby horseback riding, guests will be sure to find their ideal exclusive Punta Cana experience.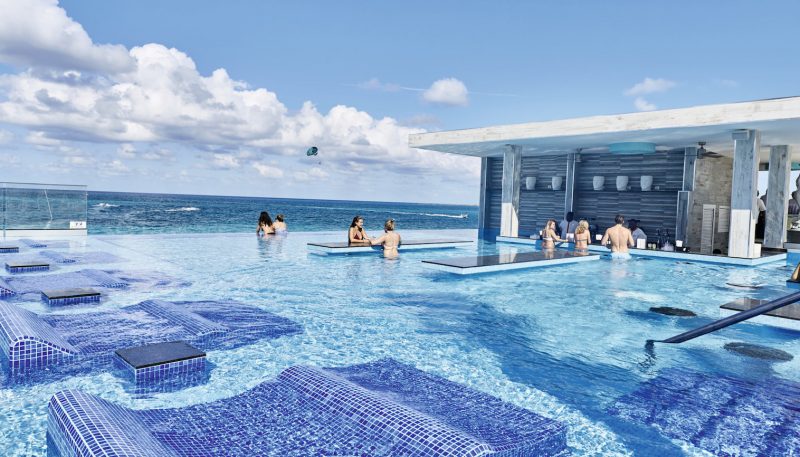 RIU Paradise Island
Paradise Island, Bahamas
For couples seeking one of the premier all-inclusive adults-only experiences, RIU Paradise Island welcomes you with open arms. Situated one the sun-soaked coastline of Paradise Island, the resort features a plethora of elegant amenities such as direct access to a reserved beach area, a multitude of nearby golf courses, and a wide range of wellness-infused spa treatments. A Caribbean gem only a few minutes from distinguished shopping centers and fun-filled outdoor excursions, RIU Paradise Island is perfect for guests desiring a wholesome adults-only stay.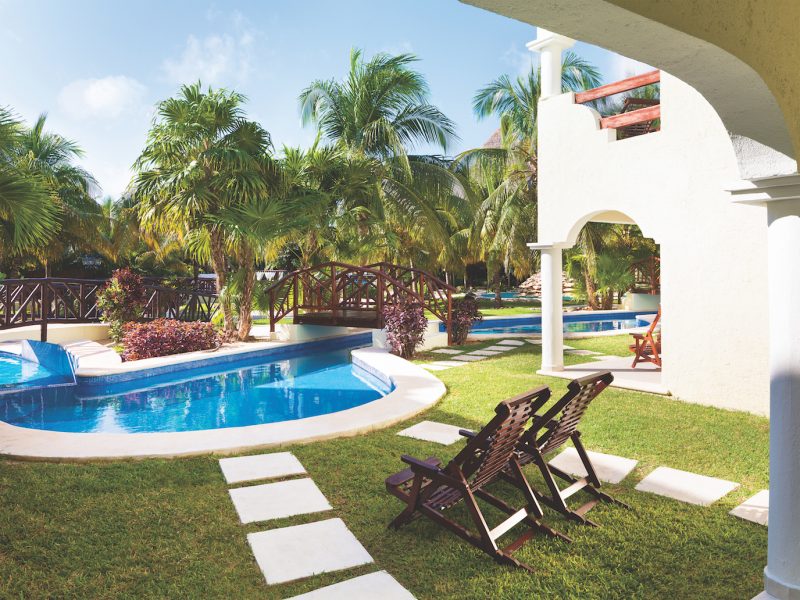 El Dorado Royale
Riviera Maya, Mexico
Prospering on a gorgeous stretch of the Riviera Maya peninsula, El Dorado Royale offers a unique adults-only stay that encourages guests to never leave the property. Boasting 12 luxury pools, 13 different dining options, and a private beach, the resort is optimal for couples seeking a secluded resort experience. Relish in the resort's delectable mezcal tastings or learn how to bake the perfect souffle at monthly culinary events, as you discover the bevy of all-inclusive accommodations that accompany an El Dorado Royale vacation.
Couples' trips can be incredibly customizable and vary per duo according to expectations and preferred accommodations. Regardless of which region of the tropics you choose to visit with your significant other, we can all agree that the optimal experience involves a tranquil stay where the soft sounds of waves and friendly, light conversation infuse your senses.
Want to learn more about the best destinations for couples? Follow the button below and discover more adults-only resorts:
Have questions about planning your destination wedding? Call us now:

800-838-9313