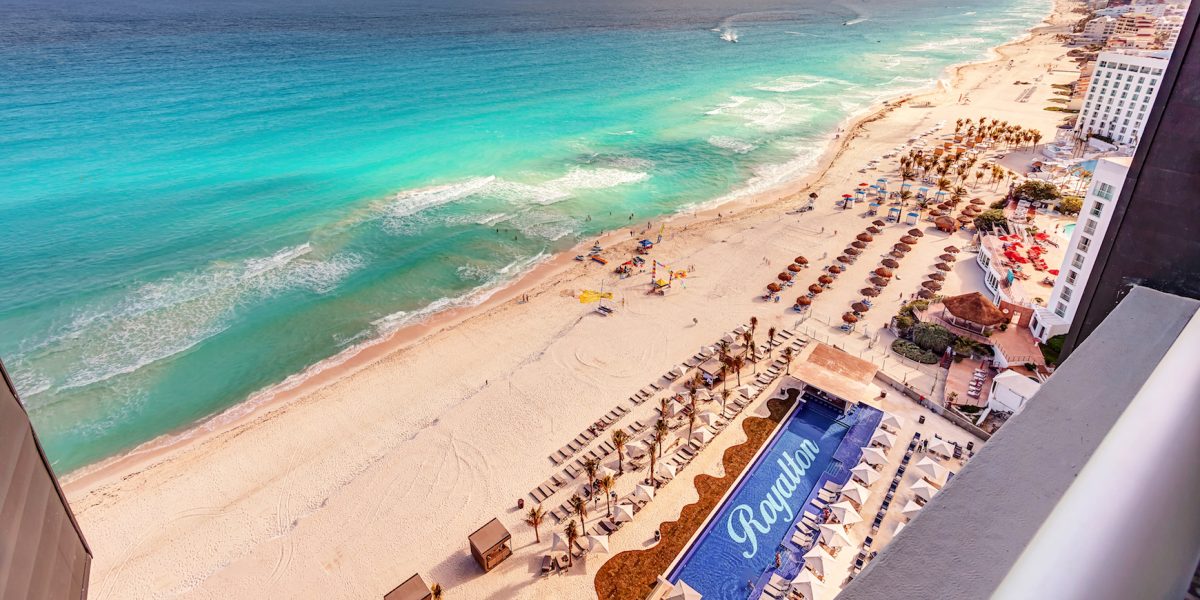 Resort of the Week: Royalton CHIC Suites Cancun
Adults-only Vacations to Royalton CHIC Suites Cancun
Today we're featuring a newcomer to Cancun's hip hotel-zone, the Royalton CHIC Suites Cancun resort. Upon reopening after travel bans have lifted due to the coronavirus, guests can now expect an adults-only resort targeted towards those who like chic accommodations, pool parties, world-class spas, and more. And since it's all-inclusive you can also expect delicious restaurants, 24-hour rooms service, gorgeous suites, and stunning pools.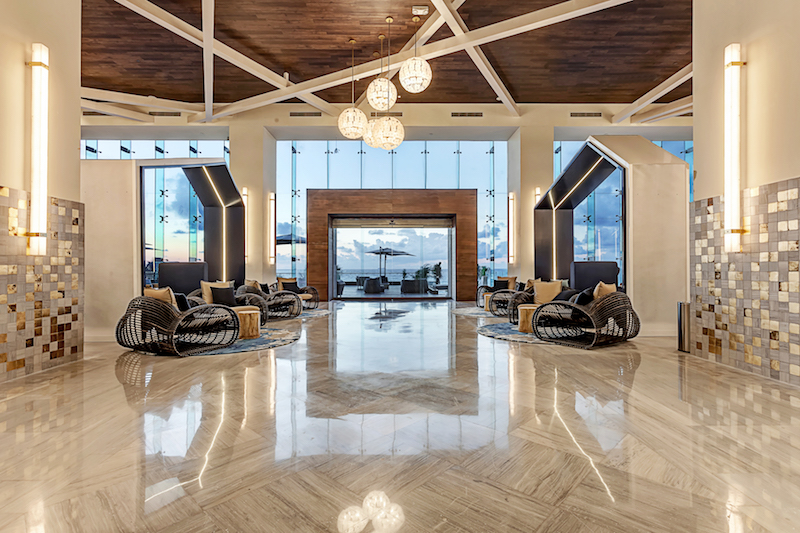 Level 18 Rooftop Pool and Cabana Lounge
Perhaps the hottest feature of Royalton CHIC Suites Cancun is the well-appointed rooftop pool and all of it's surrounding amenities, called Level 18. From a private restaurant, hosting Sunday brunches, to private terraces and cabanas with plunge pools, Royalton CHIC Suites Cancun's rooftop club is the new spot for entertainment in the famous hotel-zone.
The pool extends nearly all the way from one end to the other, and guests can expect themed parties with DJs and LED screens similar to Las Vegas' famous pool parties. Here guests can also find 360-degree views of the Caribbean, or order sushi directly to your sunbed.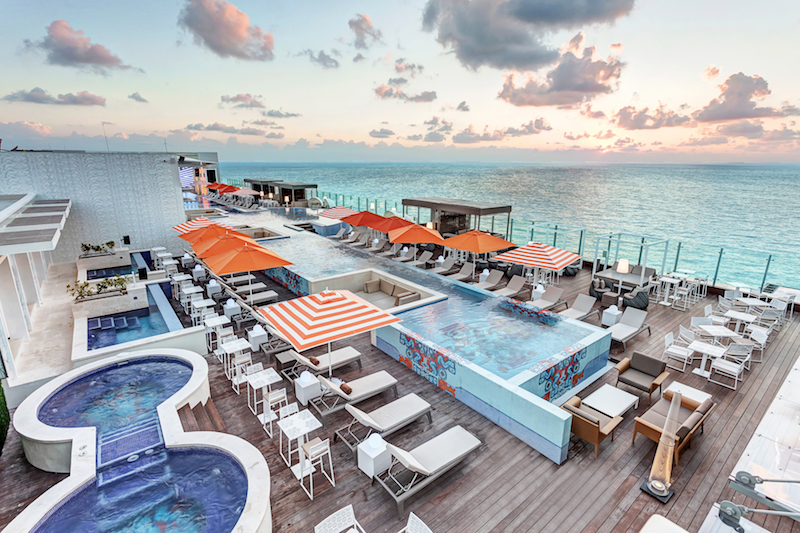 Luxurious Rooms and Unforgettable Views
Rooms at Royalton CHIC Suites Cancun are unbelievable, and that's putting it lightly. From the signature Dreambeds hand-designed for Royalton properties to the huge balconies with direct views of the turquoise waters. Butler service is always readily available, and climate-controlled rooms also feature rain showers, in-room tubs, and high technology outlets throughout. From entry-level suites to multi-room accommodations, there are many options to consider, ideal for both couples or small groups who want to room together.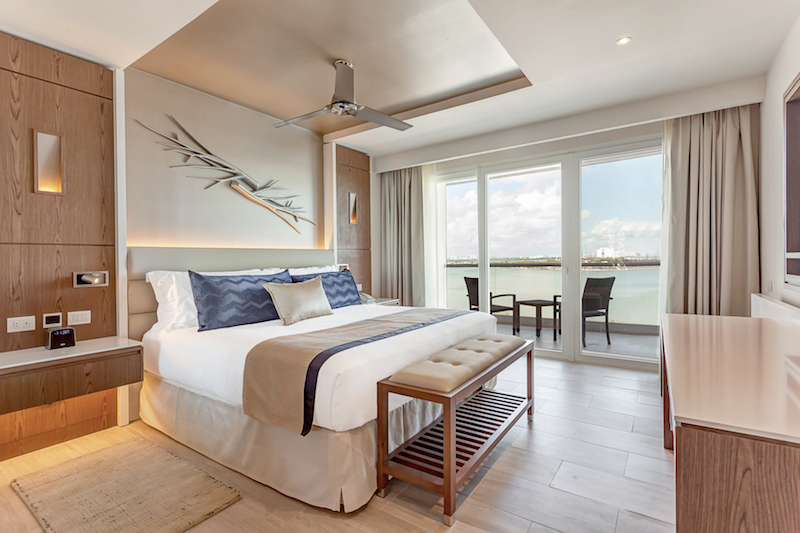 A-la-carte Dining and Expansive Beachfront
The Royalton brand is known for delectable dining, and the a-la-carte offerings are plentiful. You can make reservations or walk-in nightly to a rotating option of amazing options. Sit on the first-level terrace to enjoy Italian. Or head up to the mezzanine to choose from Asian and Tepyanaki options, a steakhouse, or authentic Mexican cuisine. Another standout option is the C/X Experience, available at an additional cost, where chefs prepare artisan dishes accompanied by music.
The other standout feature of the resort is the expansive beachfront, and the infinity pools that lead towards the white sands. On the beach, guests can book private cabanas, and the pools host daily activities from pool parties to water aerobics. Here you can see a video experience from when our sister brand, Destify, visited the resort earlier in January before the brand changed over to an adults-only property.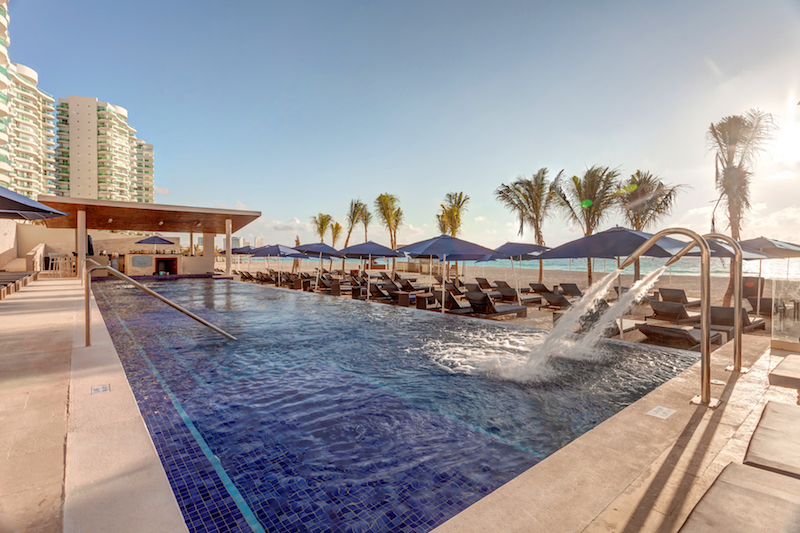 Want to see more of this beautiful resort? Follow the button below to visit the Royalton CHIC Suites Cancun resort page:
Have questions about planning your destination wedding? Call us now:

800-838-9313