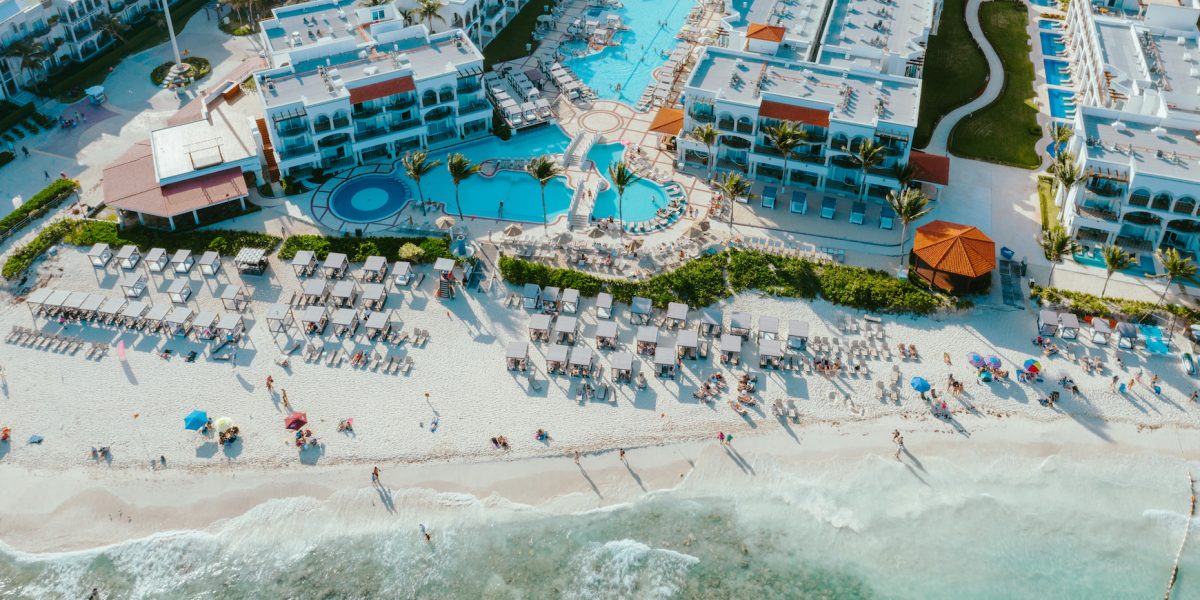 Explore Playa del Carmen
Playa del Carmen Group Vacations
You've made it to Playa del Carmen, the opulent gateway to the Yucatan Peninsula. As you're transported to your five-star resort, you notice the frivolous ambiance of Fifth Avenue spilling into Los Fundadores Park, where fruit vendors and flying Papantla performers beckon you and your travel group. Upon checking into your sanitized hotel room, you patiently wait for your group members to settle in: you're ready for adventure. Let's explore Playa del Carmen, and the dazzling excursions and sights that await your group vacation: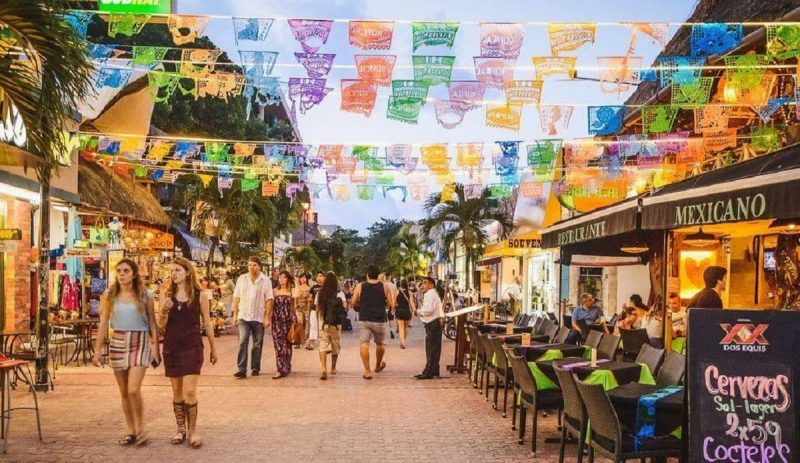 Famous Fifth Avenue
Welcome to the backbone of Playa del Carmen! A stroll down the vibrant Fifth Avenue will introduce you to the height of Mexico's luxury. Bustling with designer shops and local vendors, this pedestrian-only walkway offers the finest accessories, restaurants, and clubs, attracting tourists and locals alike.
Along the five-mile jaunt, discover contemporary gems such as Quinta Alegria, an expansive shopping mall showcasing recognizable brand stores such as Nike, Sephora, and Levi's. Make sure to bring your appetite, as the savory aromas of award-winning culinary establishments will beckon you to indulge in mouthwatering cuisines and refreshing cocktails. After a long day on the Avenue, return to your Hilton Playa del Carmen suite for an afternoon siesta before hitting the town for the night.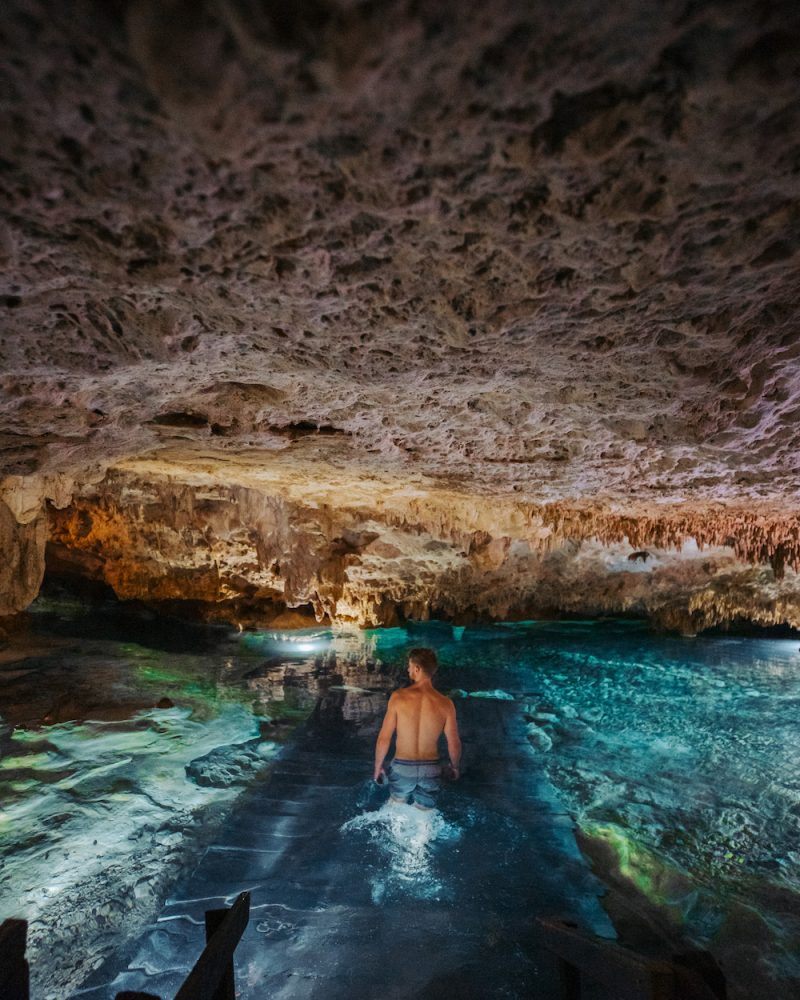 Los Fundadores Park
One day you could take a short excursion to the dazzling Los Fundadores Park. Contributing to the traditional sophistication of Playa del Carmen, "Founding Fathers Park" is one of the original focal points of this coastal haven. Historically, Los Fundadores' golden sands represent a collective blank canvas for sandcastle artists to flex their creative muscle.
At any given time, expect to witness live sandcastle builds emulating nearby resorts or the grand step-pyramids of Mexico's past. Whether you're posing for a sunset picture by the globally-acclaimed arched Portal Maya Statue or spectating a pick-up volleyball with a syrupy sweet piragua in hand, there's no shortage of fun at Los Fundadores Park.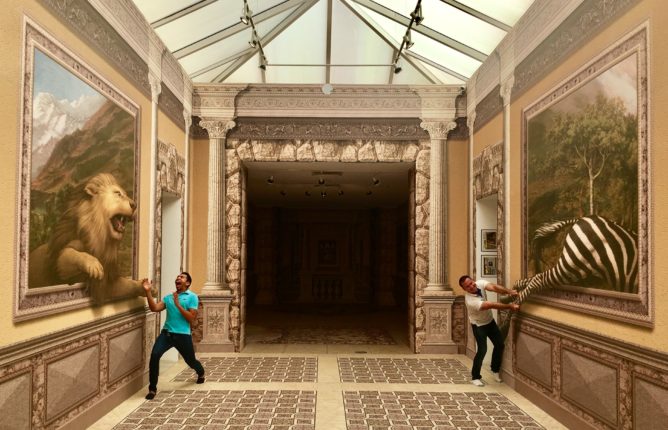 Downtown Museums
Step back in time and explore an array of downtown museums during your early Playa del Carmen evening. Operating in the epicenter of Fifth Avenue, the Museo Frida Kahlo offers an interactive dive into the life and career of Frida Kahlo. A Mexican painter best known for her many portraits, self-portraits, and works inspired by the nature and artifacts of Mexico, Kahlo, and her extensive portfolio is honored via avant-garde, multi-sensory exhibits.
Ready to question your perception of reality? The 3D Museum of Wonders has just the thing. Boasting visually striking 3D artworks and sculptures, the museum challenges all patrons to solve optical illusions, all while becoming part of the illusions themselves! Watch your step, you might just fall into one of the floor paintings (or will you?).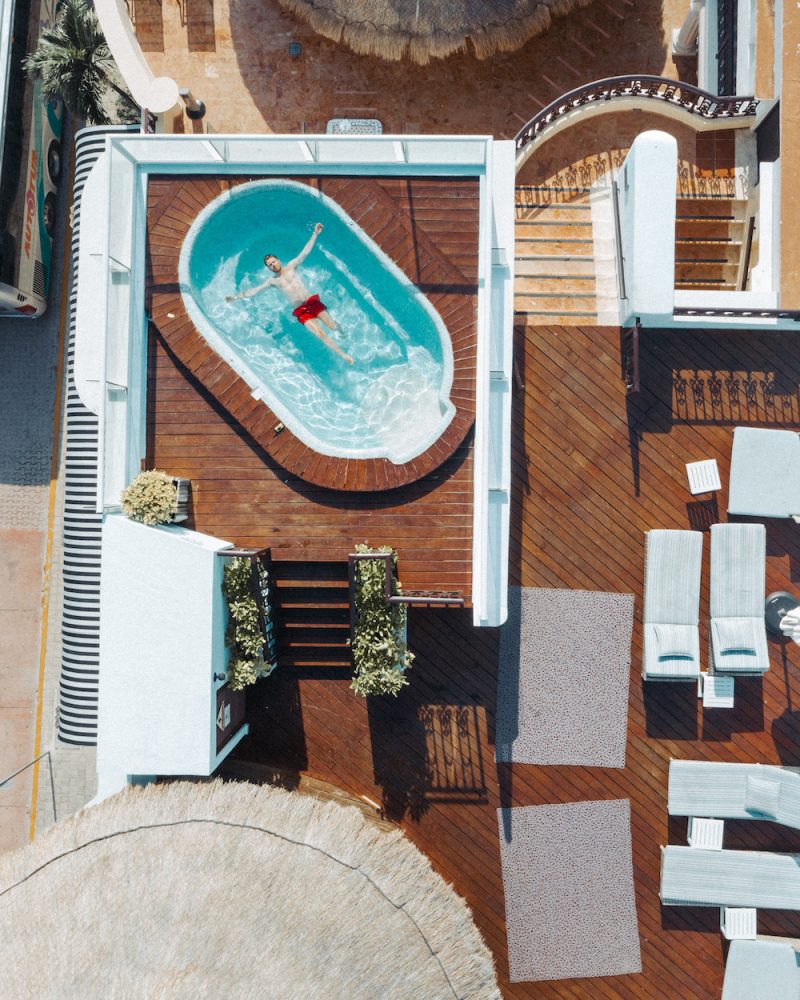 Playacar and Where to Stay
In the heart of downtown Playa del Carmen guests can stay at Panama Jack Playa del Carmen (seen above) or Hilton Playa del Carmen. But just a few minutes from Playa del Carmen proper, Playacar prospers as an oceanside sanctuary for those desiring an escape from the fast-paced corridors and public beaches of downtown. A gated community nestled on the town's southern shores, this secluded region features private sun-kissed beaches, where water sports ranging from jet skis to kitesurfing deliver heart-racing entertainment.
Accompanying this tropical getaway, five-stars resorts such as Playacar Palace offer elevated amenities designed to accentuate your Mexico group vacation. With complimentary greens at the neighboring 18-hole Playacar Golf Club, this seafront property represents the quintessential Playa del Carmen luxury experience. Another great offering in Playacar is the affordable Sandos Playacar, featuring an expansive property, surrounding nature trails, and a stunning beachfront.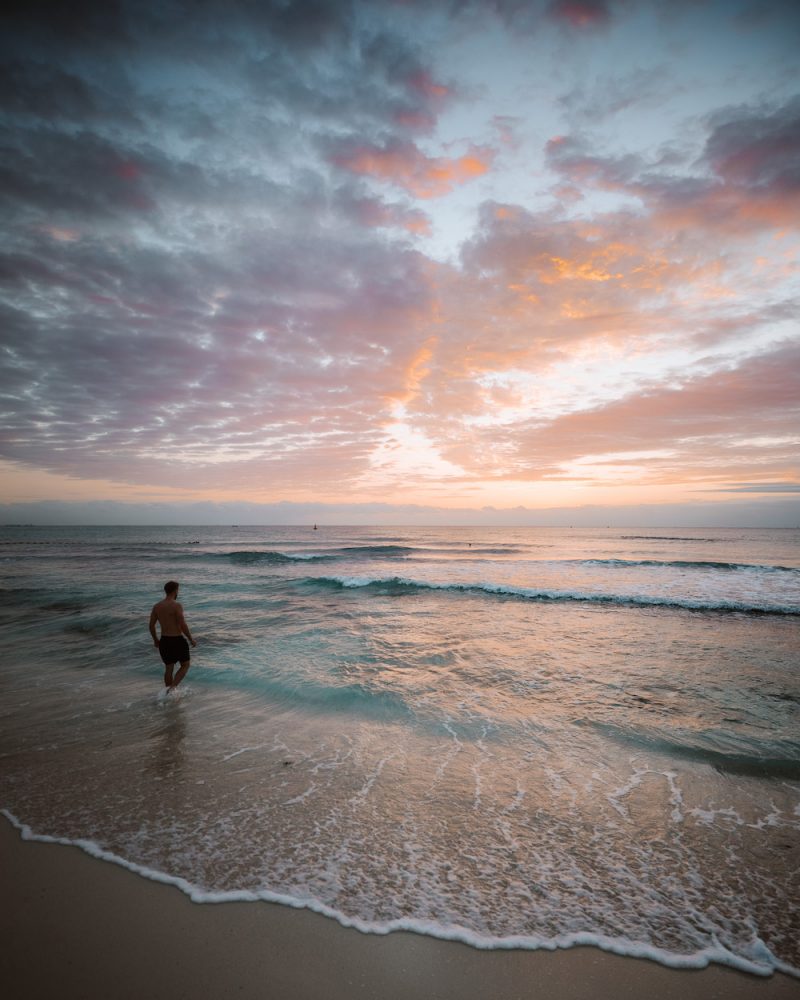 A quaint coastal hamlet on the Yucatan Peninsula, Playa del Carmen is the ideal destination for travel groups seeking a seamless fusion between contemporary flair and traditional charm. Mastering this crucial balance, the prospering Mexico attraction continues to distinguish itself from its peninsula counterparts, offering a unique slice of paradise steeped in history and elegance.
Looking for your dream Mexico-Caribbean resort? Follow the button below to consider another nearby area, Riviera Maya:
Have questions about planning your destination wedding? Call us now:

800-838-9313