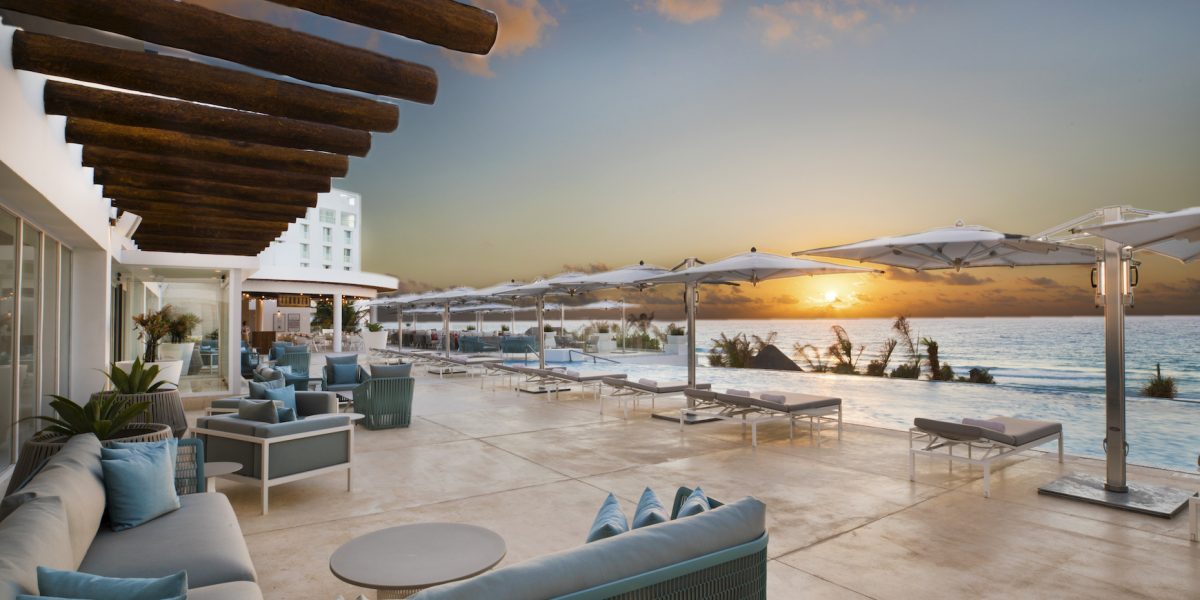 Resort of the Week: Le Blanc Cancun
Contemporary Revitalization and Luxury Awaits
Resort: Le Blanc Cancun
Location: Cancun, Mexico
Resort Group: Palace Resorts
Today we're featuring Le Blanc Cancun in the vibrant seafront city of Cancun, Mexico. Showcasing a universe of wondrous all-inclusive perks and exclusive accommodations, this adults-only property is perfect for couples desiring a secluded Mexico escape.
Situated on the golden sands of the Yucatan Peninsula, Le Blanc Cancun features stunning tropical backdrops and private beaches filled with shaded cabanas. Complete with contemporary facilities and expansive acreage, the resort offers a truly exclusive getaway that'll convince you to extend your stay.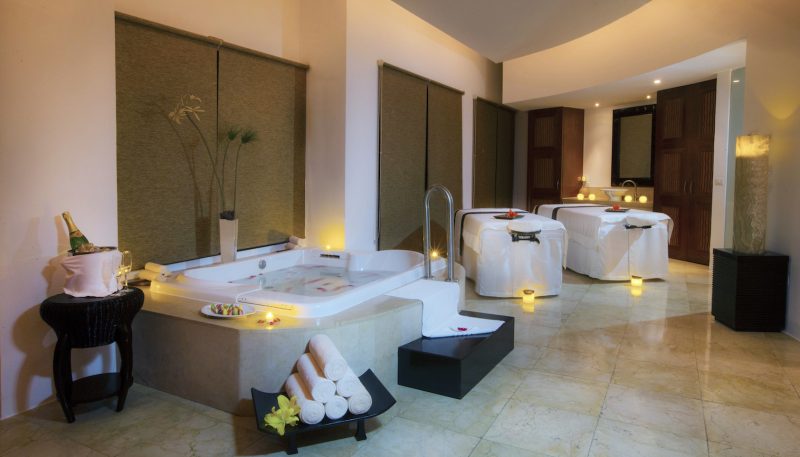 Welcome to the pinnacle of relaxation. Perhaps best known for its immaculate spa programs, Le Blanc Cancun invites you to experience true serenity and wellness throughout your vacation. Inspired by traditional Greco-Roman rituals, hydrotherapy plunge pools invite you to immerse yourself in rejuvenating waters. After a revitalizing spa day, make sure to head over to the refreshing infinity pools, where a bevy of delectable cuisines and cocktails await. Need to practice your short game? Take a short drive to the nearby Jack Nicklaus golf course, a lush maze of breezy fairways and breathtaking oceanside panoramas.
Chic brand stores and sophisticated fashion beckon travelers from around the world at downtown Cancun. Located only 15 minutes from the bustling coastal hub, Le Blanc Cancun offer complimentary shuttle service to and from your destination to promote a safer night on the town. Garnering Michelin Star-rated restaurants and unforgettable nightlife establishments, Cancun elevates every travel itinerary. Guests seeking a more nature-oriented adventure can indulge in professional Scuba tours of Mexico's dazzling marine kingdom, or stroll the historical El Meco Archaeological Site, where towering Maya ruins serve as a humbling reminder of ancient times.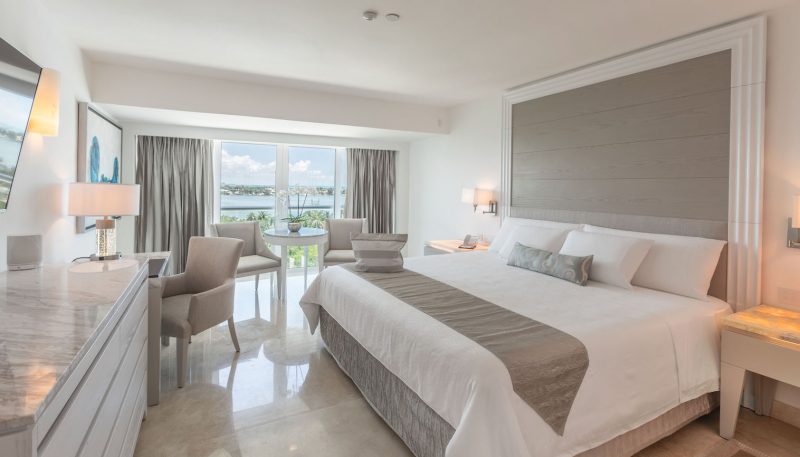 Le Blanc Cancun is ideal for couples and adult travel groups desiring an exuberant resort stay with a large budget. The resort offers a selection of suites with lagoon and ocean views. Floorplans range from junior suites to contemporary wellness suites. The resort grounds are expansive but easily accessible and accommodating of mobility-impaired guests. All rooms include a private balcony or terrace, 24-hour room service from select restaurants, double Jacuzzi, Apple TV, and Bvlgari bathroom amenities.
To see more of our lavish partnered resorts, click the button below:
Have questions about planning your destination wedding? Call us now:

800-838-9313