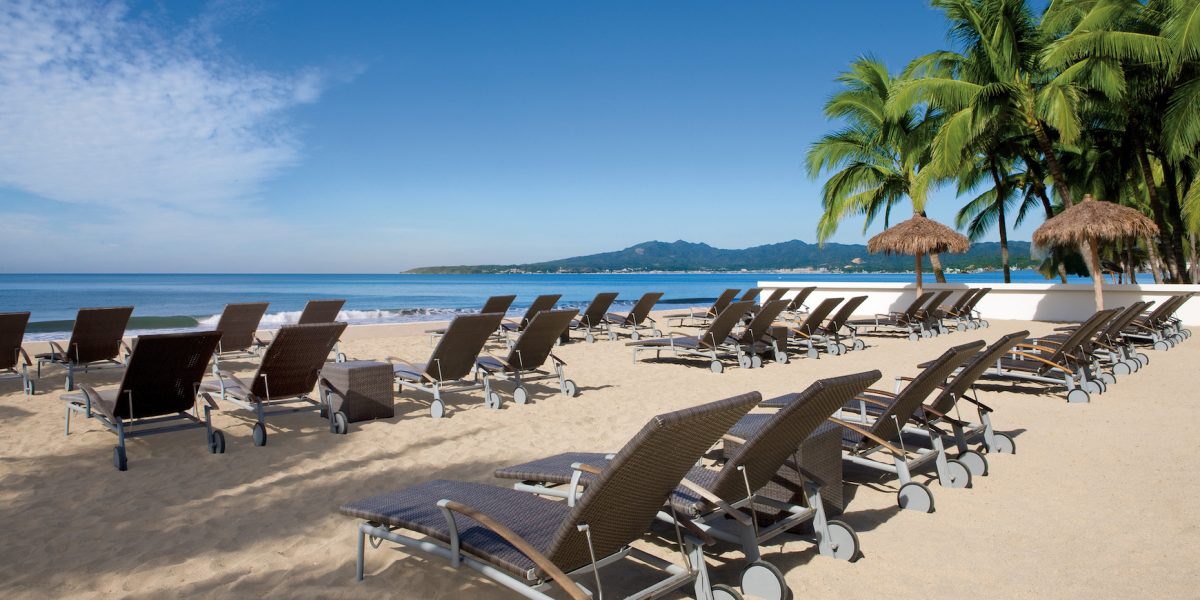 Explore Puerto Vallarta Part 1
Nestled in the jungle-covered Sierra Madre Mountains and the palm-lined Banderas Bay, Puerto Vallarta is known for its world-class resorts, vibrant nightlife, and magnificent sunsets. The longest contiguous unfenced stretch of Mexico has Insta-worthy opportunities like boat trips and horseback rides, to the secret beaches of Marietas Island. When it comes to ceviche on the beach, there is an ultimate all-inclusive resort with your name on it.
A beach lover, adventure geek, foodie, cultural buff or a shopping enthusiast – no matter whatever fuels your soul – Puerto Vallarta has it all. This place will ensure you have the best group vacation! Let's look a little deeper into why you should not miss group all-inclusive vacations To Puerto Vallarta with your loved ones.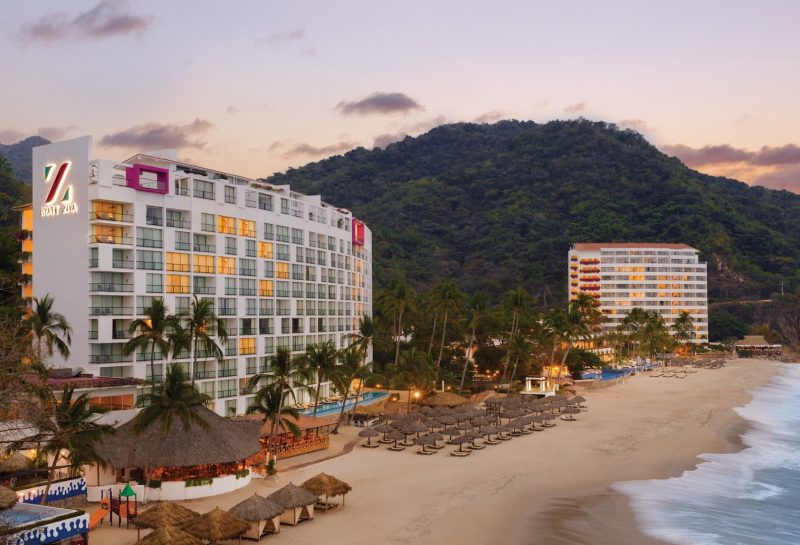 All-inclusive Resorts on Golden Sands – Hyatt Ziva and NOW Amber
The high-end resorts at Puerto Vallarta offer an indulgent retreat just group travel, from couples to your whole family.  You get five-star seclusion at the Hyatt Ziva Puerto Vallarta. Located in a pristine cove, this private beach is only six miles away from the convenience of town. At Hyatt Ziva, the luxury doesn't end on the sand, but you can pick from the five infinity pools – it has swim-up bars and some adult-only pools. You will see whales breaching in Banderas Bay during the winter if you are lucky enough. Rise early and experience the ultimate zen moment while the air is still cool. Take further time for fitness, where you can join an early-morning tennis or volleyball game.
When at Hyatt Ziva, request a tropical cocktail from one of the lobby bars and watch the sunset over the sparkling ocean. Relax on artistically handcrafted furniture that you will find in every room as you enjoy views of the Sierra Madre Mountains or the Pacific Ocean. Want even more water features? Upgrade to a spacious room with a private plunge pool or a swim-up suite.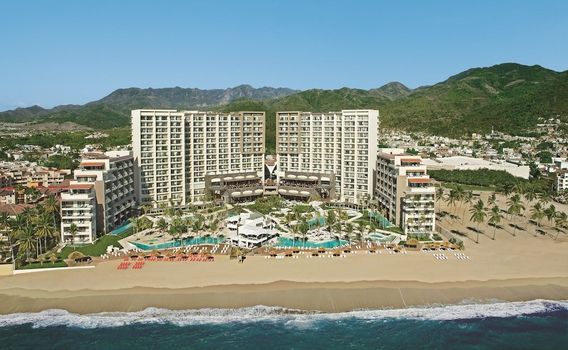 Just a five-minute drive from the lively oceanfront promenade of Puerto Vallarta, NOW Amber is a most central resort. You might opt to stay in the seaside pool or relax amongst the thatch palapas, ideal for watching the sunset. If you are a history buff, you can easily access the historic downtown and stroll through the romantic cobblestones streets, art galleries, and shops. Don't worry if you couldn't book reservations before dinnertime. A grill, buffet, cafe, and the four a-la-carte restaurants at the resort will accommodate without advanced notice. Just in case the beachy vibes have you hankering for delicious seafood, try the grouper filet with fresh chimichurri sauce.
Located 5 miles away from the airport, NOW Amber resort has all that you could want for your group vacation. From Junior to Master suites, start your day at NOW Amber with either magnificent oceanic view of Banderas Bay or the mesmerizing scenery of the gardens. The choice is yours!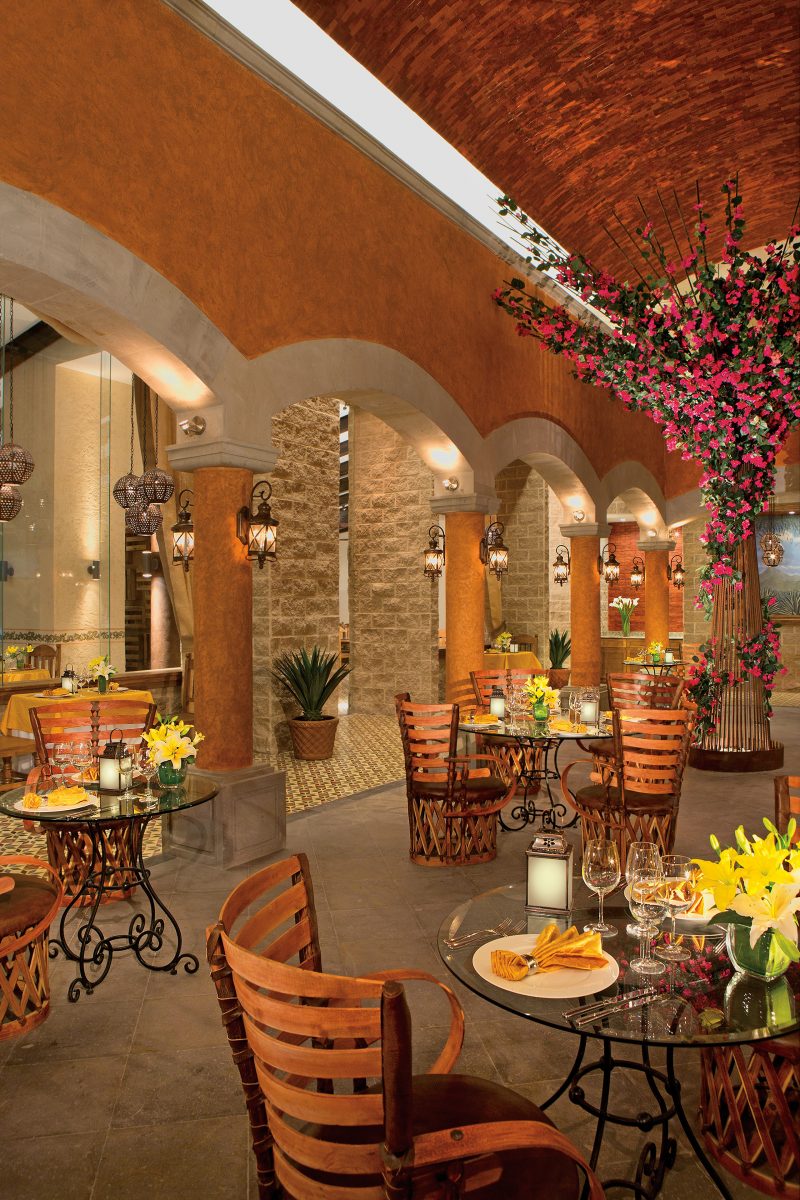 Experience the Authentic Taste of Mexican Food
From street fare to the fabulous and fancy, the range of food available in Puerto Vallarta is impressive. Your group vacation to Puerto Vallarta won't be completed without experiencing the deliciousness of authentic Mexican food. As you stroll through the streets, the aroma of authentic Mexican cuisine hovers around you. Tacos are freshly served from sunrise until sunset on the grill just about everywhere.
Cozy restaurants and bars line in Zona Romantica. The Zona is one place that retains the charm of old Mexico. Cobblestone streets, uneven sidewalks, wonderful restaurants and clubs, and a great beach. It's worth an escape from the gated resorts to the north, for an escape that includes delicious food, drinks, and shopping. From lively bars and restaurants to the artisan shops and lively cantinas, this is where the historic harmony meets modern fun.
Of course, your all-inclusive resort may feature an authentic Mexican restaurant as well, at no additional charge to you. Check ahead with your chosen resort, and you may even be able to view the chef-driven menus online.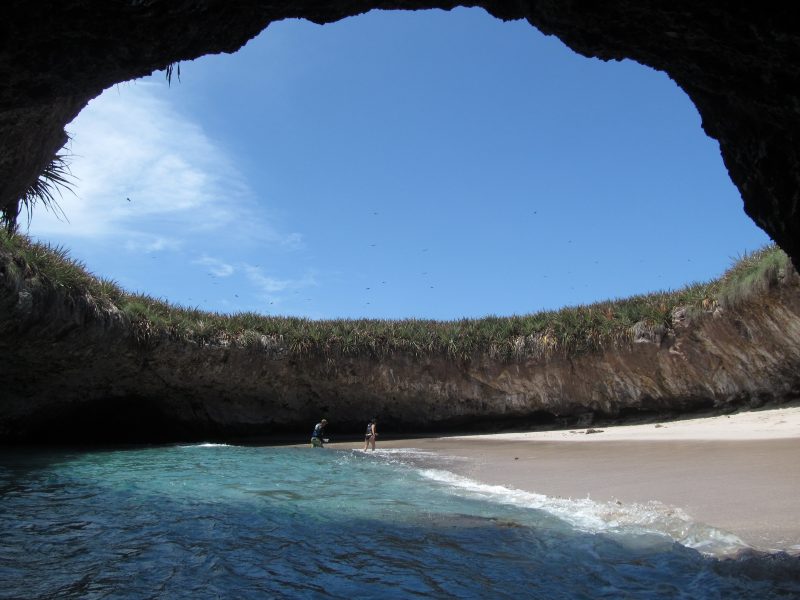 Eco-Discovery at Las Marietas
The iconic Islas Marietas National Park is home to the inherent majesty, incredible Mexican landscapes, and wildlife species. Utilize your concierge services to book an unforgettable excursion, be it sightseeing, snorkeling, or an exclusive trip into the hidden beach area.
Las Marietas is a cradle of rocky caverns & wave-wrought archways surrounded with the crystal clear water of Banderas Bay. No matter what kind of natural wonder you are looking for, Isla Marietas has it all. Explore the serene water while you fill your afternoons with snorkeling, swimming, and kayaking through the astonishing rock formations spread around the Marietas Islands.  In the winter you may catch sight of the famous breaching humpback whales.
Nothing beats a group all-inclusive vacation to Puerto Vallarta. Plan your group vacation to experience the lusher life that offers the vibrant nightlife, magnificent ocean, spacious beaches and the ultimate deliciousness of cuisines. Hit the button below to see more of this destination:
Have questions about planning your destination wedding? Call us now:

800-838-9313