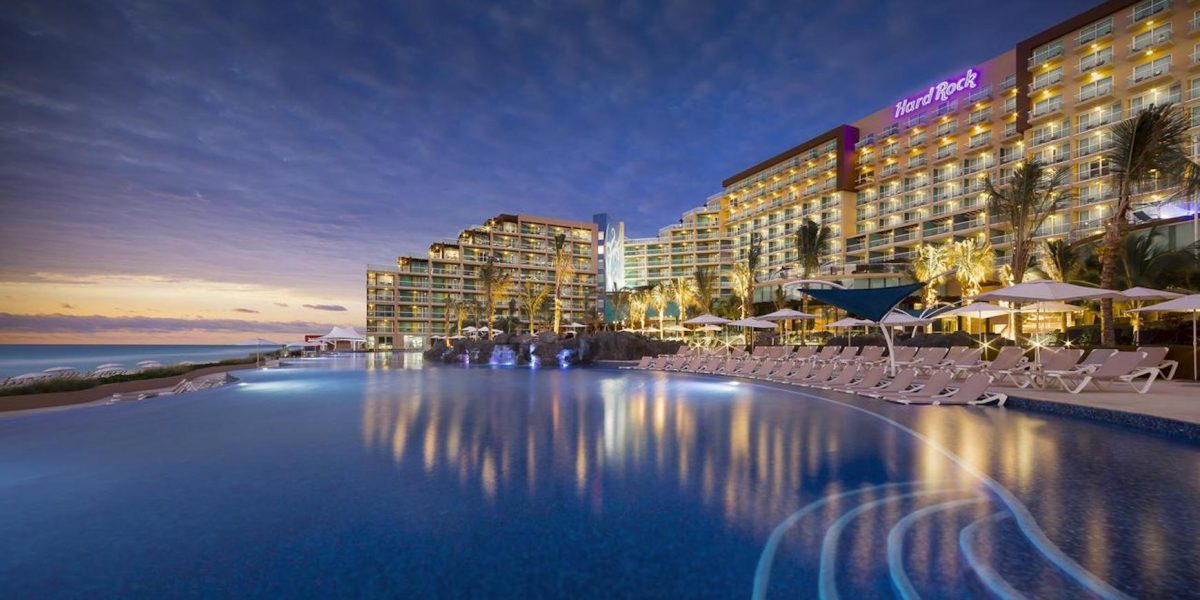 Cancun Group Packages
You shouldn't have to think twice about organizing a group vacation to Cancun. Easy access to international airports, inexpensive flights, and an impressive offer of Cancun group packages make this Mexican gem an ideal destination.
In fact, Cancun is renowned for its iconic Hotel Zone that provides numerous opportunities for fine dining and entertainment. From spectacular rooftop lounges to breathtaking sunsets, Cancun group travel packages are bound to amaze you and your traveling companions.
But which resorts offer the most bang for your buck? Keep reading to find out more.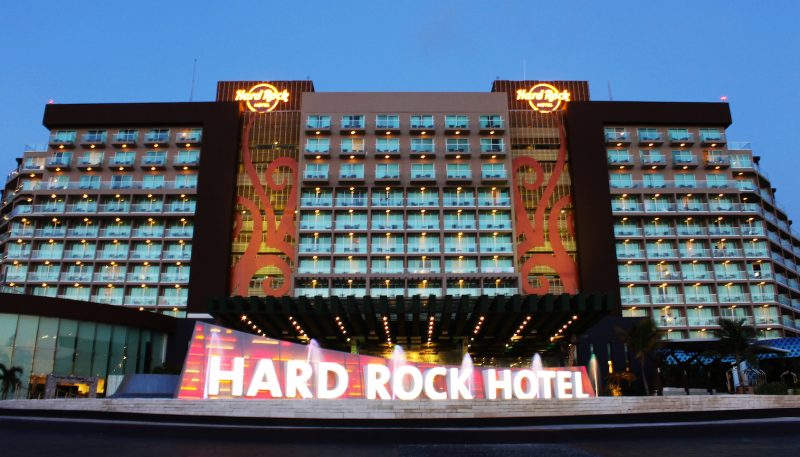 Hard Rock Cancun
Hard Rock Hotels and Resorts is a brand that needs little introduction. In fact, it's among the best places to get all-inclusive group vacation services. The highlights that make Hard Rock Cancun stand out are unique spas and plenty of golfing options, along with impeccable service.
What's more, this resort provides a level of luxury that's truly worthy of rock stars. And no matter which activity you take, the mesmerizing Caribbean Sea will always remain in sight. As for the rooms, you get to choose from two-bedroom suites or Deluxe Gold rooms with top shelf amenities.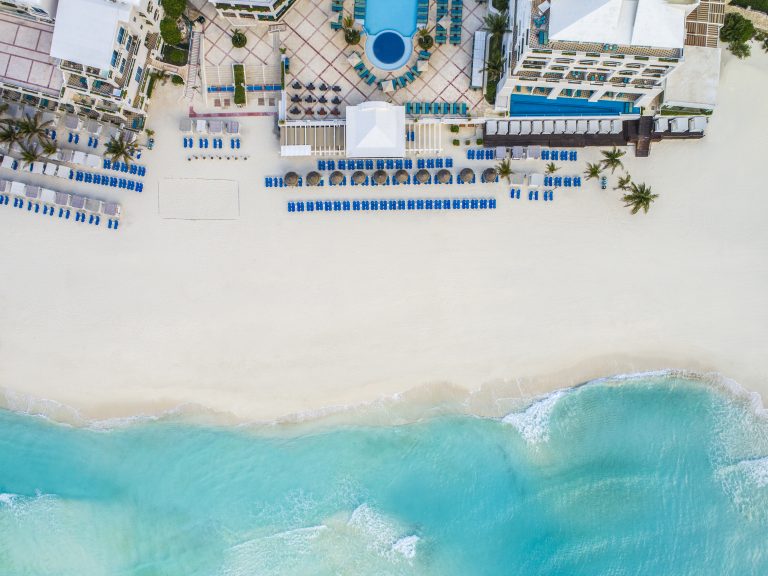 Panama Jack Cancun
This resort has undergone a major revamp, which makes it a great choice for guests of all ages. If you travel to Cancun with your business partners and associates, the Panama Jack resort offers great oceanview meeting rooms and extraordinary restaurants.
On the other hand, there are plenty of opportunities for families to enjoy pools, beaches, and other amenities. Plus, Panama Jack features a waterpark for children and Camp Jack's mini-golf course. While the youngsters are busy with their activities, it will be hard for you to resist the charm of Panama Jack's Aura spa.
The resort offers exclusive rooming accommodations with a private balcony that overlooks the majestic ocean. In addition, unlimited Wi-Fi, infinite libations, and room service is always available regardless of the Panama Jack Cancun group packages you choose.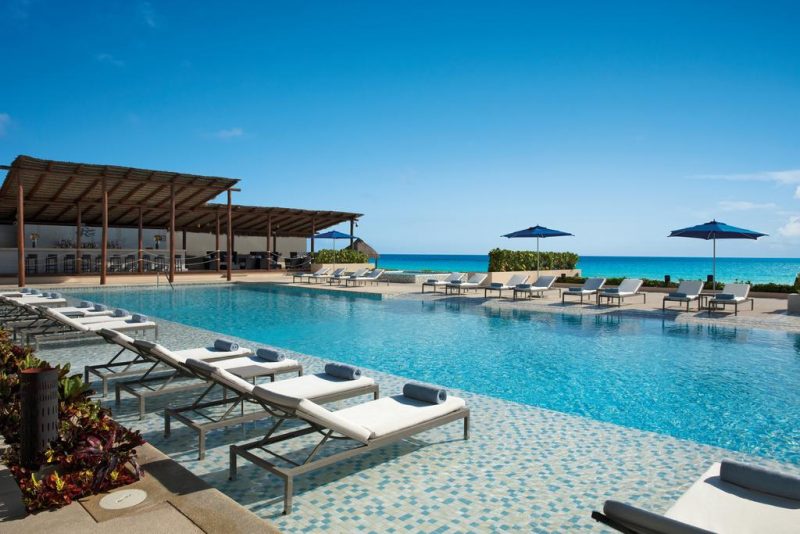 Secrets The Vine Cancun
Situated in the middle of the vibrant Hotel Zone, Secrets the Vine is a resort that offers an alluring mix of beauty and convenience. With this in mind, the amenities are designed to cater to the needs of mature guests – this is an adults-only resort after all.
Secrets the Vine is a perfect place for business group travel or groups of friends or couples. In an effort to exceed a visitor's expectations, the resort introduced the Unlimited-Luxury service. This offers unlimited access to a-la-carte dining, top-tier spirits, concierge service, and much more. The oceanview suites are perhaps the main highlight of this resort. Stylish contemporary furnishings are impressive and the real attraction lies in the vistas beyond the large balcony door.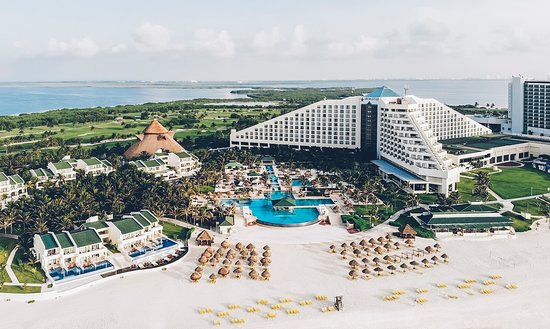 Iberostar Selection Cancun
Great location, exclusive amenities, and a lot of options for group activities – Iberostar Selection has got it all. Some of the major attractions are poolside event spaces, a convention ballroom, and high-end contemporary suites.
You also get access to a nearby waterpark. For group events, you can choose to organize a beachside bonfire, and there's also a golf course. Overall, Iberostar Selection is an excellent place for networking events, team building weekends, and business conventions.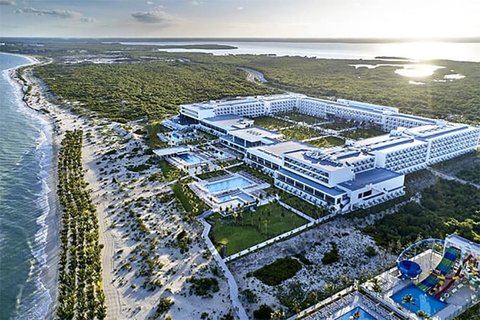 RIU Palace Costa Mujeres
Despite being one of the most recent additions, Riu Palace Costa Mujeres gives the competition a good run for its money. One of the largest resorts, the hotel is set at the immaculate Playa Bahia de Mujeres beach.
There are five swimming pools in the resort and two of them have a swim-up bar. But if you feel the need to escape the group, don't hesitate to lounge around in a hammock on the private beach area. And when you feel peckish, you can head over to one of the themed restaurants and enjoy Italian, Mexican, or Japanese cuisine.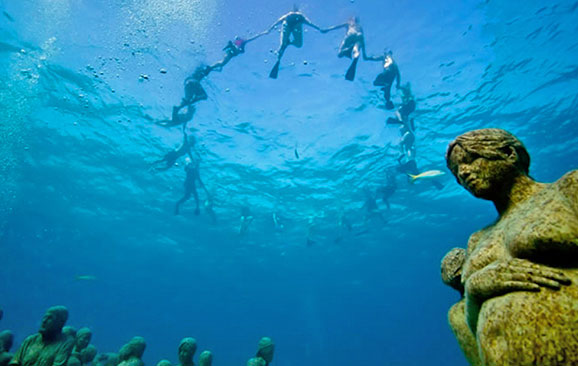 What to Do in Cancun?
The comforts of an all-inclusive resort are great, but there's a lot to explore beyond the resort's limits. Venture off-site and find activities the entire group will enjoy. Here are some suggestions.
MUSA
MUSA is actually an underwater museum with five hundred coral reef-friendly sculptures. Combine that with the turquoise Caribbean seas and you get an otherworldly snorkeling experience.
Temazcal Ceremony
As a traditional Mayan purification ritual, the Temazcal ceremony can bring your group closer to the unique culture of the region. You enter a small hut in your swimsuit and enjoy a steamy sauna-like experience.
Everything happens in complete darkness and the procession is run by a shaman who uses various herbs and chants to summon the spirits. This is a must for all those who wish for profound relaxation of the body and mind.
Zip Lining
Does your group feel adventurous? If so, the jungle zip lining is a great way to get the adrenaline flowing. The hard part will be choosing which adventure park to visit. Places like Selvatica and Xplor Adventure park are great options and they provide different climbing routes and zip lines.
Get Your Suitcases Ready
There's a reason Cancun is considered Mexico's party capital, but there are also family-friendly Cancun group packages. Either way, there's no shortage of luxury resorts and activities to choose from. But don't forget, the unique cultural heritage and the surrounding nature is what makes Cancun different from other destinations.
Explore more of Cancun by following the link below:
Have questions about planning your destination wedding? Call us now:

800-838-9313