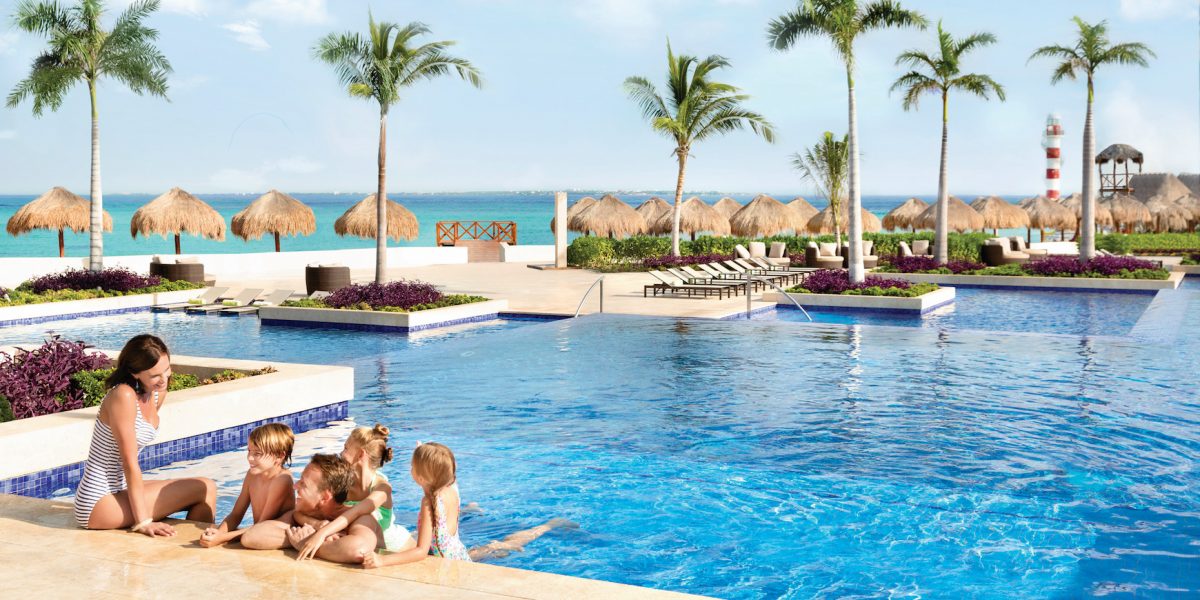 Budget-Friendly Group Vacation Resorts
Vacationing on a Budget Never Felt so Good
Since the dawn of traditional economies, people have marveled at the prospect of saving money. From apartments to fine dining restaurants, everyone desires a high-quality return on investment, especially if that investment doesn't break the bank. Why should that stop at traveling? Here are a few budget-friendly group vacation resorts you should consider while coordinating your next paradisal adventure: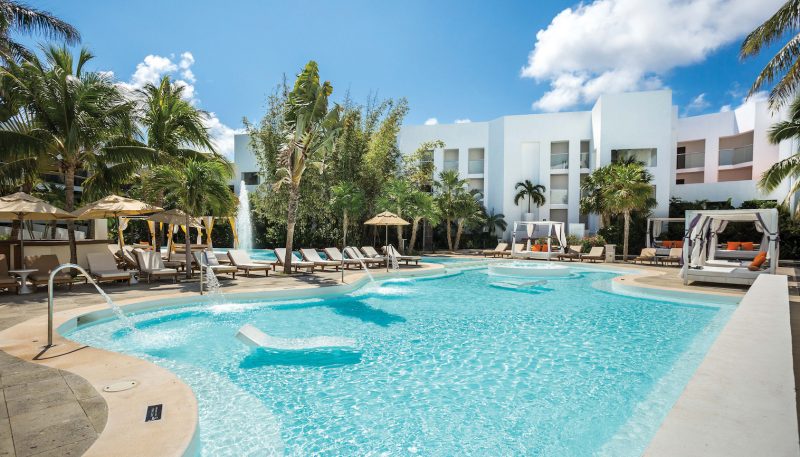 Sunscape Akumal Beach Resort – Riviera Maya, Mexico
Leading the pack, Sunscape Akumal Beach Resort features one of the more affordable luxury stays in Mexico, complete with all-inclusive amenities fit for royalty. A week at Sunscape Akumal showcases the finest group vacation perks ranging from secluded beachfront Bali beds to engaging kid's clubs perfect for younger guests in the group. Adults and golfers alike can leverage complementary greens at the nearby Riviera Maya Golf Club, where challenging fairways meet picturesque landscapes. Garnering a wide selection of on-site eateries and live nightly dance troupes, Sunscape Akumal provides an unforgettable group vacation.
Sunscape Akumal offers 3 multi-purpose meeting spaces capable of accommodating from 100 to 260 guests. Because of the rooms' larger sizes, the resort can accommodate a variety of multi-day conferences, seminars, and other elegant celebrations.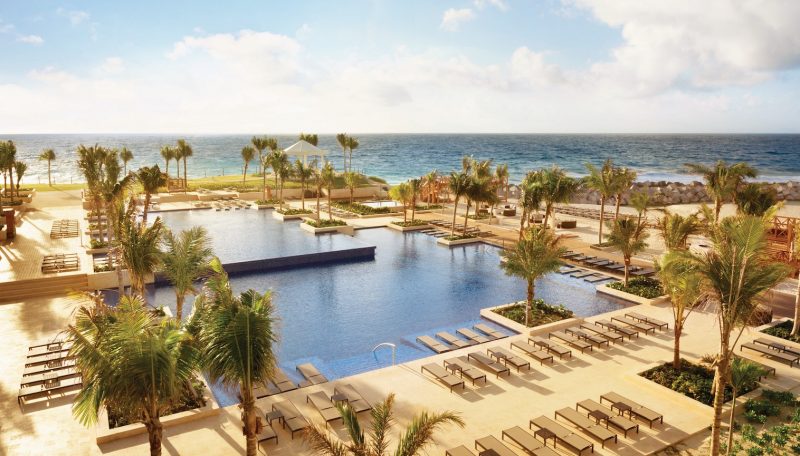 Hyatt Ziva Cancun – Cancun, Mexico
Get ready for Cancun days bursting with activities and interactive excursions at Hyatt Ziva Cancun. Spend the day sampling wellness courses such as aqua aerobics and aromatherapy programs or take an early evening stroll to the property's towering lighthouse with your best cameras at the ready. There's no shortage of delectable eats at Hyatt Ziva Cancun. The resort showcases captivating tableside demonstrations and professional culinary classes all equipped with mouthwatering meals and service to deliver the finest dining experience. Although the Hyatt is best suited for higher budgets, travel groups can still leverage lower rates during the off-season, when the property receives less traffic.
There are a staggering 15 meeting and event spaces at Hyatt Ziva Cancun. The Five Elements Ballroom can accommodate up to 500 people and is great for corporate events or weddings, while the Tierra and Aire spaces are more intimate and suit family dinners.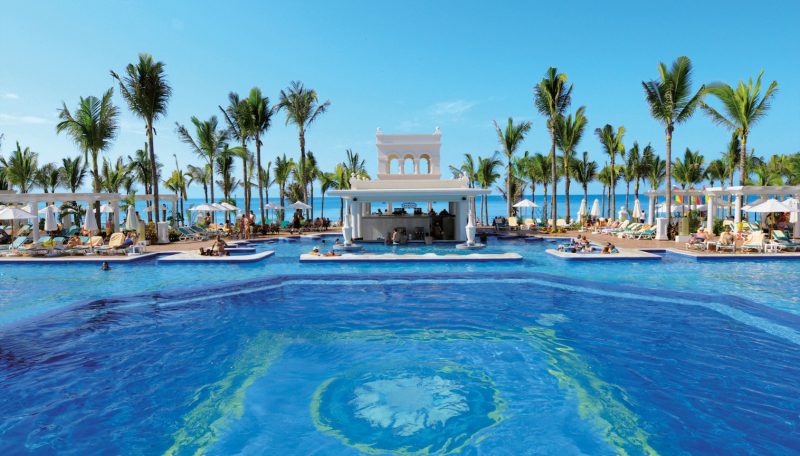 RIU Palace Pacifico – Puerto Vallarta, Mexico
It's time to tour the enchanting shores of Puerto Vallarta, where RIU Palace Pacifico thrives as one of the premier family-friendly hotels in the region. Located on the golden sands of Flamingos Beach, daily routines are often filled with suntanning on a personal lounge chair, optionally accompanied by delicious brunch meals of tropical fruits, chorizo scrambles, and bottomless mimosas. While you're catching those rays, the group's younger guests can challenge each other and their peers to pick-up basketball and volleyball games via the resort's world-class sports facilities. Seeking an off-site adventure? RIU Palace Pacifico is less than a mile away from wholesome baby sea turtle sanctuaries and awe-inspiring snorkeling tours.
With 2 air-conditioned conference rooms on the premises featuring the latest audiovisual equipment, as well as a variety of outdoor venues, the RIU Palace Pacifico is equipped with the necessities for any group travel event.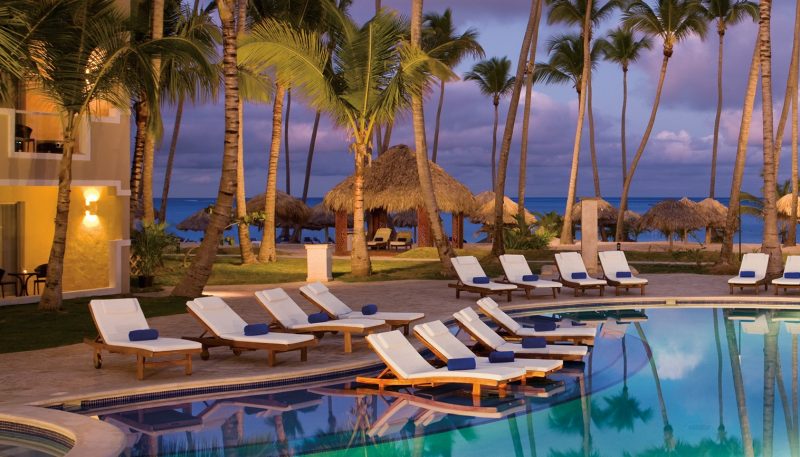 Dreams Palm Beach Punta Cana – Punta Cana, Dominican Republic
Welcome to a budget-friendly group vacation resort with prime real estate and all of the best oceanfront benefits at Dreams Palm Beach Punta Cana. This family-friendly all-inclusive gem is the perfect getaway for travel groups of all ages. Showcasing a fun-filled list of diverse activities, guests can explore their own private white sand beach teeming with exciting water sports and gourmet snack bars. Soar through the sea breeze whilst kitesurfing or find your inner daredevil through high-speed water-skiing. Whether you're viewing the latest box office hit during beach movie nights or testing your poker face at the property's expansive casino, your travel group won't want to leave.
Dreams Palm Beach offers six flexible meeting and event spaces with the largest venue capable of accommodating up to 550 guests. With state-of-the-art audio/visual capabilities and impeccable catering, the resort's venues are perfect for conferences, seminars, and various celebrations.
Your next group vacation shouldn't challenge your financial stability. In fact, it should do the opposite: deliver an extraordinary retreat that immerses you and your guests in a wondrous world of tropical bliss. The best part? There's a bevy of budget-friendly group vacation resorts that we haven't even covered yet.
Seeking an affordable vacation with all of the best all-inclusive amenities? Follow the button below and view more of our budget-friendly properties:
Have questions about planning your destination wedding? Call us now:

800-838-9313