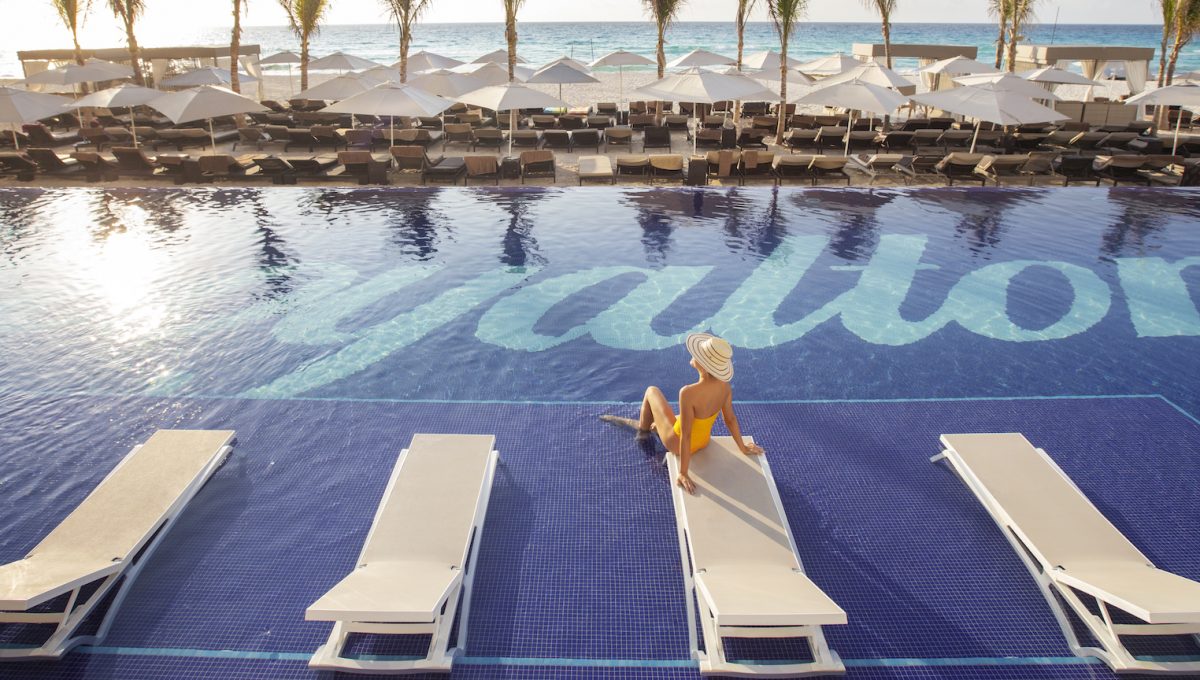 Brand Spotlight – Blue Diamond Resorts
A Decade of Excellence and Elegance
Possessing a plethora of world-class resorts in the Caribbean, Mexico, Central America, and Jamaica, Blue Diamond Resorts embodies the ideal concept of destination vacations: unique service-minded stays with all-inclusive benefits. Fulfilling almost a decade of high-quality getaways, this innovative resort group boasts a portfolio of 47 properties, each delivering an extraordinary tropical holiday. As one of the fastest-growing hotel management companies, Blue Diamond Resorts continues to refine and differentiate each resort's accommodations, all while maintaining their devotion to customer-centric service.
Although Royalton Luxury Resorts are historically Blue Diamond Resorts' bread and butter, there is a collection of resorts also owned by Blue Diamond whose ambiances differentiate from each other flawlessly. For instance, CHIC Resorts are adults-only properties that tend to cater to more mature travelers, while Planet Hollywood Hotels & Resorts favor an engaging and interactive experience for all ages. Because of their consistently stellar performance, it is a difficult, yet fun challenge to effectively choose a Blue Diamond Resort to visit. In this Brand Spotlight, we will unpack some of our favorite Blue Diamond Resorts: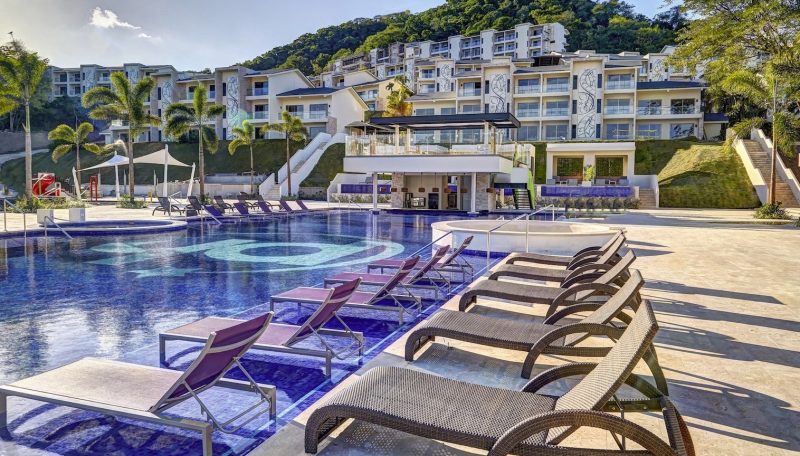 Planet Hollywood Costa Rica – Papagayo, Costa Rica
Nestled along the coastline of Playa Manzanillo in the Gulf of Culebra, Planet Hollywood Costa Rica welcomes its guests to the star treatment, featuring a wide selection of luxurious perks. Travelers are invited to bask in the relaxing heat of the Pacific sun poolside while receiving impeccable butler service or explore Costa Rica via adrenaline-laden ziplines or horseback riding. Perhaps one of the most unique featured amenities, Planet Hollywood Costa Rica enables guests to customize their beauty sleep with in-suite curated music playlists and immersive aromatherapy. Also, keep your eyes peeled for the brand-new Planet Hollywood opening next in Cancun!

CHIC Punta Cana – Punta Cana, Dominican Republic
Explore the epitome of exclusive Caribbean excellence and service at CHIC Punta Cana. An award-winning Royalton Luxury Resort, the adults-only property encapsulates the ideal elegant Punta Cana hotel. With cabana and palm-studded beaches only a few steps from CHIC's lavish infinity pools, guests can expect a modern twist on the classic tropical getaway. Sip on masterfully crafted cocktails courtesy of daily poolside bartenders, or discover an underwater kingdom via CHIC's ocean excursions. Inspired by Vegas beach clubs and resorts, CHIC hosts an exciting assortment of pool parties, DJs, and nightly entertainment.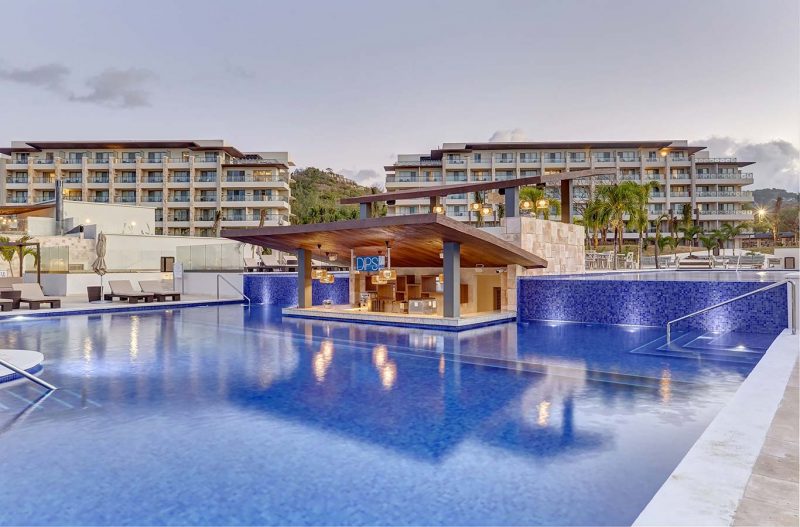 Royalton St. Lucia – St. Lucia, Caribbean Islands
Recently renovated with state-of-the-art facilities and technology, the all-inclusive Royalton St. Lucia delivers a contemporary tropical luxury stay, effortlessly fusing the surrounding flora with the ever-scintillating cerulean sea. From the exclusive Diamond Club with elevated benefits to the Kids Adventures Program, this Caribbean gem is designed for an unforgettable paradisal retreat. With a pristine private beach garnished with plush cabanas, as well as an exciting array of delectable on and off-site gourmet eateries, the Royalton St. Lucia is optimal for every traveler no matter his or her preferred speed.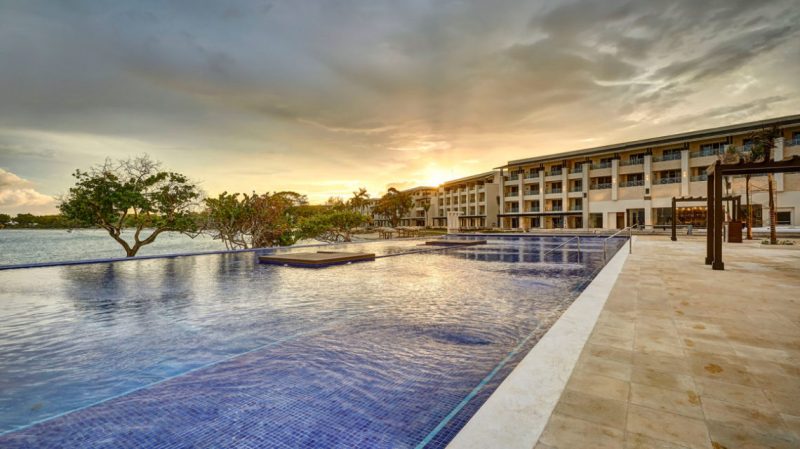 Royalton Negril – Negril, Jamaica
Situated in the tranquil capital of casual, the Royalton Negril showcases an all-inclusive retreat that holds itself to the highest standard of comfort. Featuring a Zen-inducing hydrotherapy circuit and a plethora of exfoliating facials and massages, the Royal Spa is devoted to pampering and accentuating its guests' physical, mental, and spiritual wellness. A short drive away from downtown Negril, the resort is close to iconic Jamaica landmarks such as the picturesque Rick's Cafe, historical Negril Lighthouse, and prestigious Negril Hills Golf Club. Also on view are Negril's signature sunsets, which can be seen directly from many of the rooms.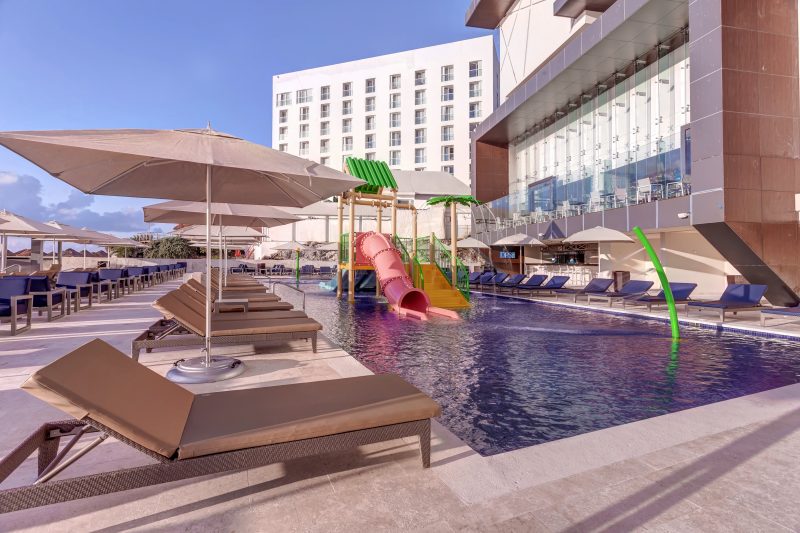 Royalton Suites Cancun – Cancun, Mexico
One of the newest all-inclusive resorts in Cancun, the Royalton Suites Cancun offers dazzling entertainment from nightly live performances to interactive themed events such as a resort-wide St. Patrick's Day Parade and a mimosa-infused Mother's Day Brunch. Perfect for all ages, adults can relish in the high-life at the Level 18 Rooftop Cabana Lounge, while children and teens can socialize and enjoy fun-filled games and sports at the Clubhouse Kids Club. Located in the world-famous Hotel Zone, the Royalton Suites Cancun offers a dynamic resort perk: the ability to choose between Cancun's tantalizing nightlife or its white-sand beaches.
Offering a multitude of ambient getaways, Blue Diamond Resorts understands the importance of spicing up a guest's residency while avoiding the monotony that sometimes occurs with other tropical resorts. Rather than restricting travelers to specific prices and activities, Blue Diamond Resorts showcase the best that the area has to offer both on and off-site. Whether that's a culturally-rich set of Merengue lessons or a seascape-infused adventure to a private island via catamaran, the resort group is well-versed in memorable, spontaneous stays that have guests returning for more.
Want to learn more about Blue Diamond Resorts and their many assets? Follow the button below and discover your retreat now:
Have questions about planning your destination wedding? Call us now:

800-838-9313