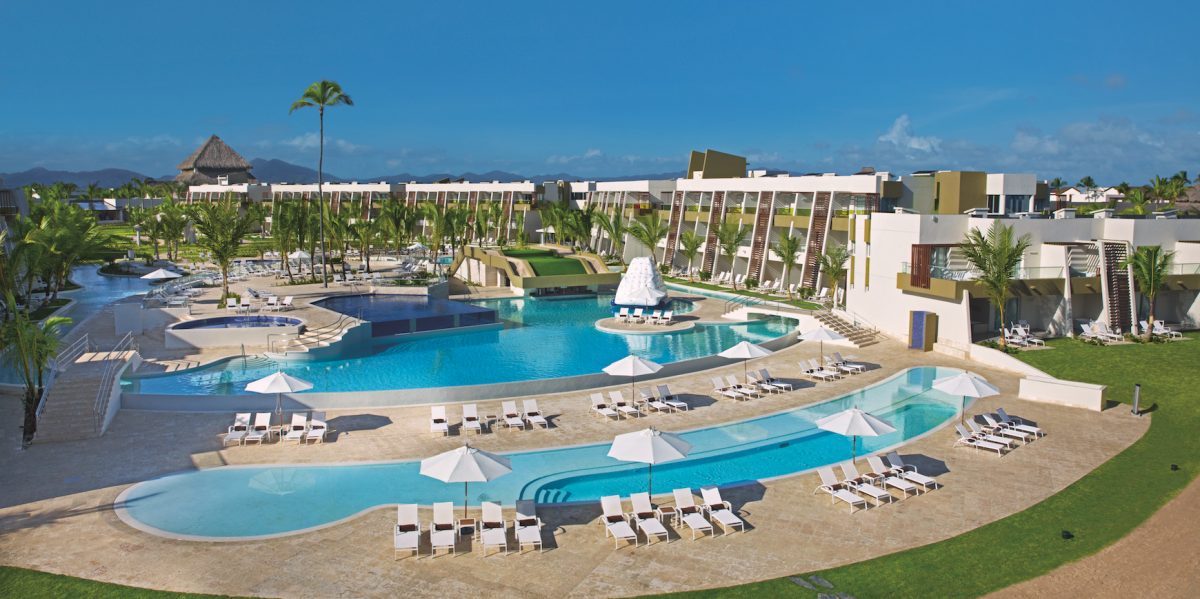 3 Ultimate Family-friendly Resort Waterparks
Thrills and Spills During Your Group Family Vacation
Looking for the ultimate family vacation, to a resort where you don't even have to leave the resort in order to experience gourmet dining, adrenaline adventures, poolside food, and drinks, or picture-perfect beaches. But what if you want even more…like perhaps a fully-realized waterpark the entire family will enjoy? Follow us below for the 3 ultimate family-friendly waterparks.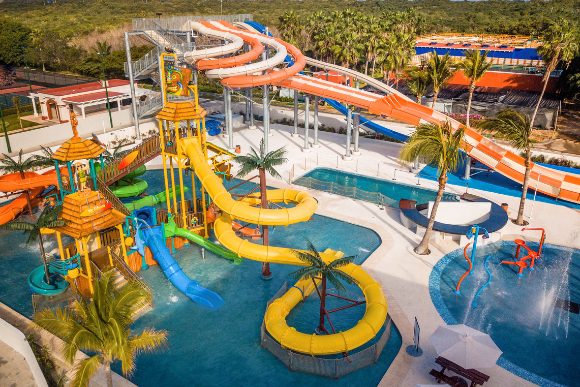 Hard Rock Riviera Maya
The lavish and expansive Hard Rock Riviera Maya resort rests on a cove-like beachfront facing the Mexico Caribbean, with rooming sections split between heaven and hacienda, meaning either adults-only or family-friendly. Either way, guests have access to a stunning new waterpark, featuring a fullscale waterslide complex with thrill and spills, and a kid's waterpark and food truck to enjoy. Race down the mat racer with the whole family. As if that weren't enough, should you ever choose to leave, there's a full skatepark and obstacle course to explore as well.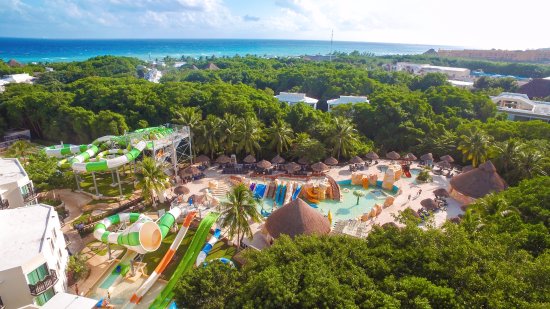 Sandos Caracol Eco-resort
The environmentally friendly, budget-friendly Sandos Caracol Eco-resort welcomes families to the Mayan jungle, where monkeys and peacocks alike roam freely. Here amongst the many nature trails and cenotes, there's also a world-class waterpark, free to staying guests. Slide down the plunger, in a toilet-bowl inspired waterslide. Or hit the large goldfish, featuring a tongue slide for the wee ones. The beautiful waterpark blends in perfectly to the jungle surroundings and will have everyone ready for nap time, that is until it's time to choose between the many a-la-carte restaurants.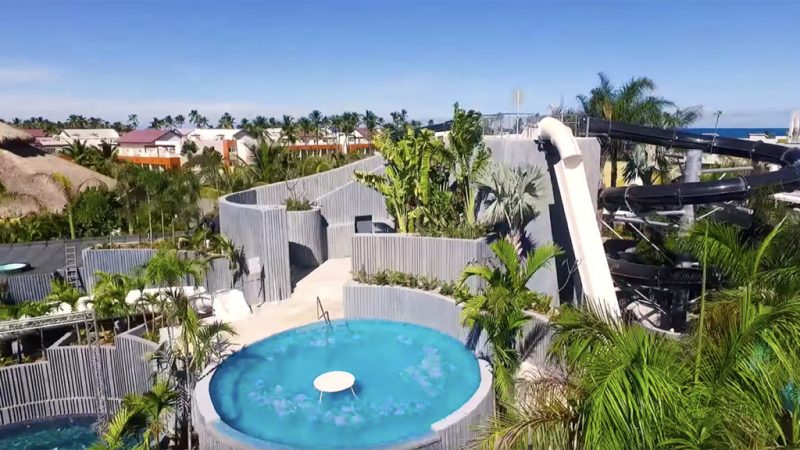 NOW Onyx Family Vacations
A new family-friendly rooming section welcomes the entire group to Punta Cana, in the Dominican Republic. This luxury resort features delectable dining, contemporary rooms, and a long beachfront. But the new rooming section at NOW Onyx may be the icing on the cake, with a lazy river and waterslide complex, along with waterfalls and swim-up bars as well. Families will also enjoy the rotating entertainment program as well, like the over-water obstacle course you'll find making the rounds amongst the many pools.
Want to explore more family vacations? Click the button below to do so:
Have questions about planning your destination wedding? Call us now:

800-838-9313