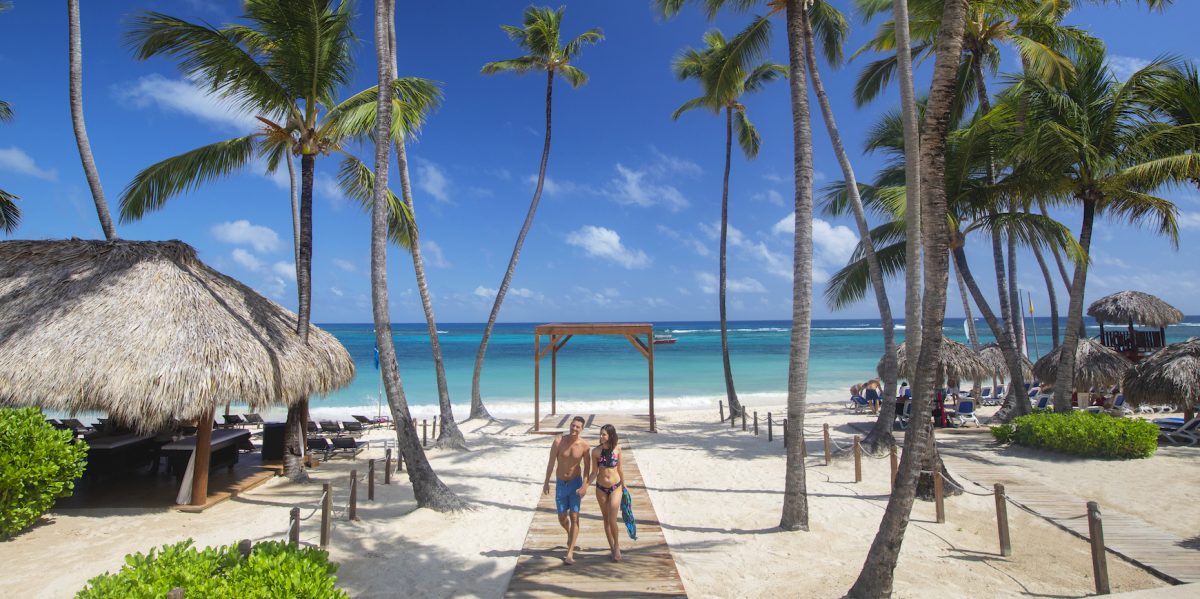 3 Corporate Group Trip Resorts
Corporate Trips the Entire Office Will Love
Planning a corporate group trip to offer rewards or incentives to some of your most valuable employees? Then follow below as we highlight 3 corporate group trip resorts. Plan into 2021 as the world eagerly works towards resuming travel (and many business groups still are throughout this year as well). Expect safety, cleanliness, and new cautionary programs no matter where you choose. Scroll below as we take the office off to beautiful beaches of the world: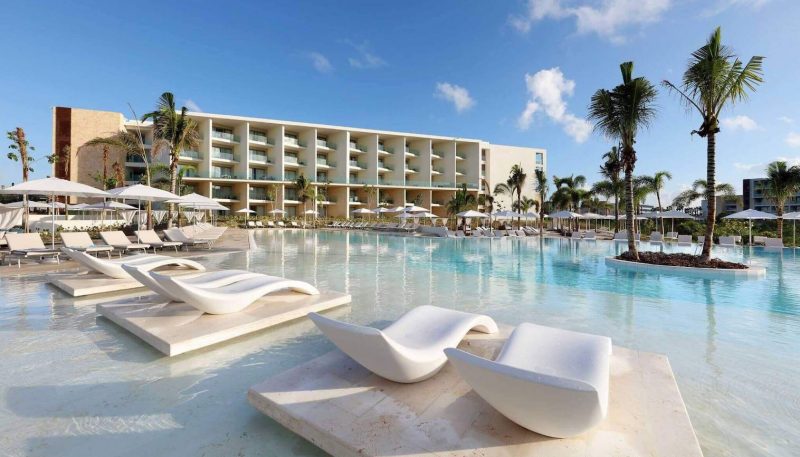 Grand Palladium Costa Mujeres
The brand-new Grand Palladium Costa Mujeres is located amongst a new tourist hub of the Mexico-Caribbean, just outside of Cancun. This new area offers new resort builds and a long beachfront ideal for stretching out and enjoying the sun.
The Grand Palladium and neighboring TRS as one of the most lavish, and huge too. In fact, this resort has a winding canal leading throughout. But the biggest draw, beyond the delicious food and restaurants and pools, is the large convention center offering plentiful space of corporate groups and presentations of literally any size.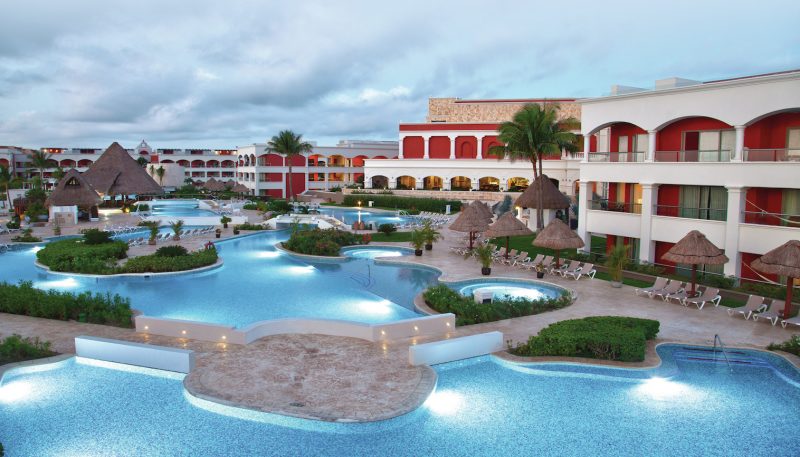 Hard Rock Riviera Maya
The sprawling Hard Rock Riviera Maya resort is on the opposite side of Cancun, featuring lagoons full of crystal clear ocean water, and two separate rooming sections for either families or adults-only. Also on offer is a fullscale nightclub, waterpark, and more restaurants then you can count on two hands. It's perfect for corporate groups looking to offer a full vacation for their employees, beyond your typical guest speaker or motivational presentations.
With the ample space across the property comes the ability to host unique events. Event planners can help you coordinate live musicians and concerts in addition to high-tech meeting spaces. There are also multiple gazebos and terraces to explore as well, which would be perfect for galas or fancy dinners for your employees at the end of a vacation.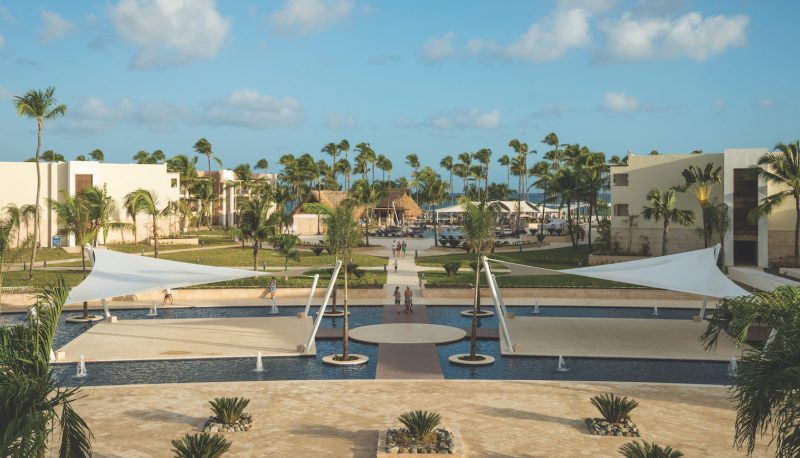 Royalton Punta Cana Corporate Trips
Head to the stunning white sands of Punta Cana in the Dominican Republic to enjoy a tropical corporate group trip at Royalton Punta Cana. This all-inclusive resort is chic and contemporary and ideal for today's modern company outings. Expect more for less, like gorgeous suites with signature DreamBeds for comfort, and thoughtful restaurants with menus handmade by artisan chefs.
Expect plenty of convention and meeting space as well, with event planners who can coordinate delectable luncheons while coworkers participate in exciting itineraries. Move beyond stuffy suit vibes and plan rejuvenating events, like sunrise yoga, or private dinners where music is accompanied to gourmet courses.
Want to learn more about corporate trips or even reward programs for corporate groups of any size? Click the button below to see more:
Have questions about planning your destination wedding? Call us now:

800-838-9313