Palladium Hotels
Palladium All-Inclusive Hotels
Palladium Hotels are a Spanish-owned collection of luxurious establishments across the world. They enthusiastically maintain and cater their excellent standard to a handful of opulent properties in Mexico and the Dominican Republic, while remarkably blending the traditions of Spanish hospitality with the natural beauties and offerings of the Caribbean. Palladium Hotels all feature a Zentropia Palladium Spa and Wellness Center as well as activities for children and various adult dining options. By these inclusions, Palladium is an excellent choice for groups of any and all sorts.
Palladium properties in Mexico and the Dominican Republic emphasize finding harmony, adventure, and appreciation in a beautiful new culture. There is a genuine sincerity in the establishments that provide the premier amenities, accommodations, and services that the hospitality industry has today. These properties are ideal for couples and families, as well as groups of friends who are seeking a place to spend time together without worry.
If you're planning group travel for your family, with members of any age, you need not look further than Palladium Hotels. With professional staff in every aspect of the properties, from the kitchen to the front desk to the 24-hour providers of room service, you'll find that Palladium has you covered on all fronts. There is something to learn, appreciate, and indulge for absolutely everyone at this collection of gorgeous, thoughtful establishments.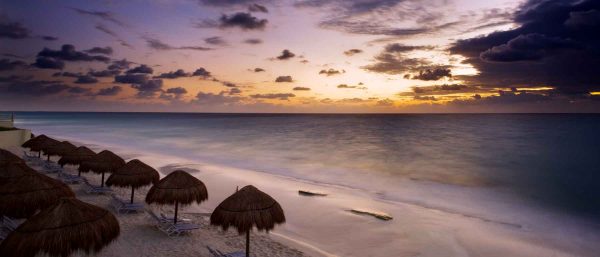 Palladium Hotels resorts
With 10 internationally-themed restaurants, 13 bars, and Jamaica's largest whirlpool hot tub, the family-friendly Grand Palladium is perfect for group travel. Although this resort is open to guests of all ages, it still manages to provide quiet and relaxing spaces with access to 4 beaches, and both adults-only and family-friendly pools.

Accommodations at the resort range from Junior Suites to Suites. Rooms can also be connected to provide guests with extra room. Rooms feature either garden, pool, or ocean views.

El Agave | Xaymaica | Poseidon | Arte E Cuccina | Bhogali | Lotus House | Bubba's Steak House | Mo 'Bay | Negril | The Blue Lagoon | Miss Lou Bar | Bar Sunset Cove | Bar Las Vegas | Sport Bar | Infinity Saloon Bar | Bar Roselle | Bar Las Brisas | The Blue Lagoon Bar

The resort's convention center is great for group travel events, such as corporate retreats or business meetings, as it can comfortably accommodate up to 300 guests. There are also a variety of outdoor events that can be decorated for events like bachelorette parties or family reunions.