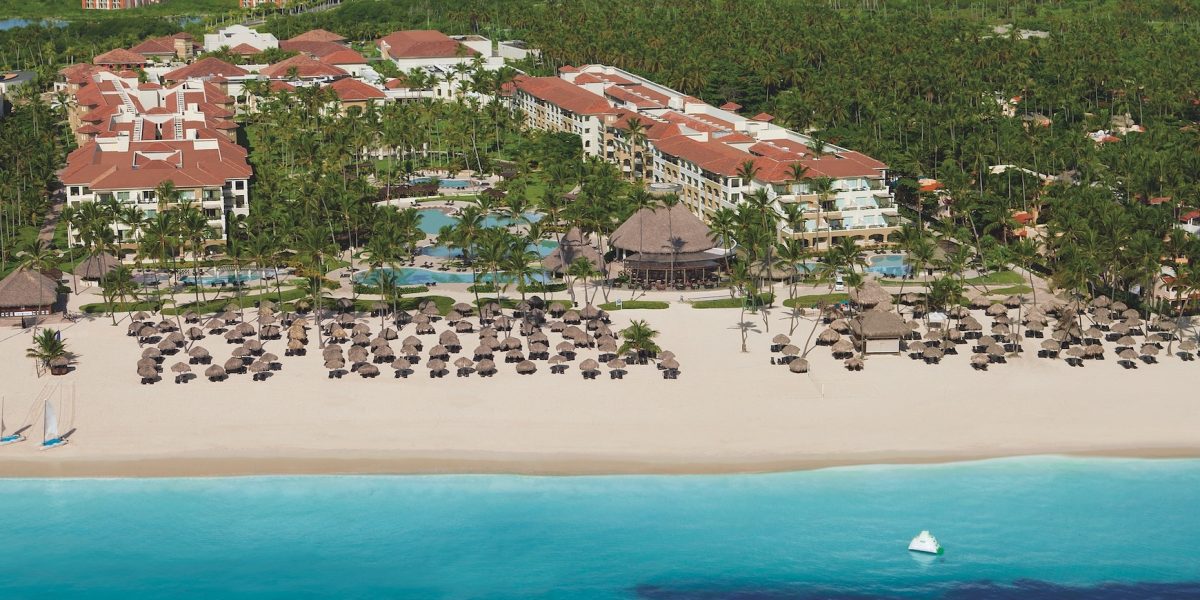 Resort of the Week: Now Larimar Punta Cana
Elevate Your Caribbean Retreat Now at Now Larimar Punta Cana
Resort: Now Larimar Punta Cana
Location: Punta Cana, Dominican Republic
Resort Group: AM Resorts
Opened: 2007
Today we're featuring Now Larimar Punta Cana in the lively oceanside gem of Punta Cana. One of the most successful properties in the Now chain, the Dominican Republic resort has been delivering luxurious all-inclusive Caribbean retreats since 2007.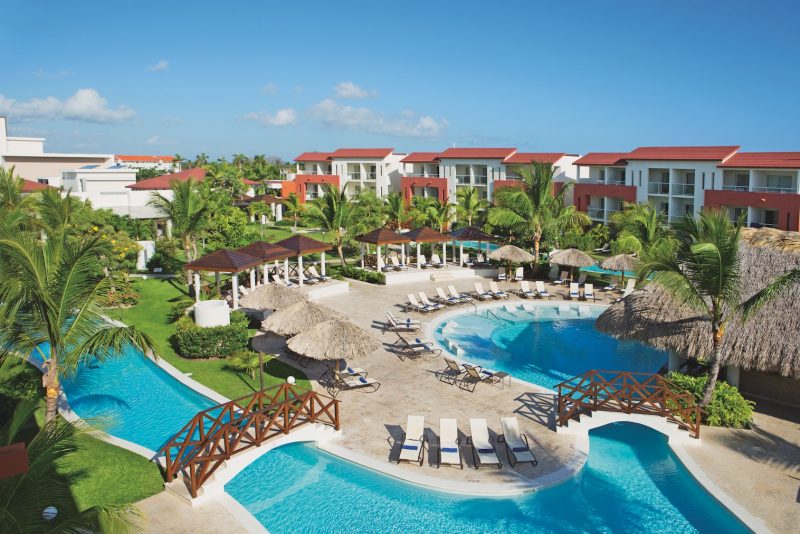 Nestled on the picturesque ivory sands of Bavaro Beach overlooking the glistening Caribbean Sea, Now Larimar Punta Cana provides a captivating tropical paradise for families and large groups alike. Whether your group strives for adventurous excursions or more stationary, spa-related activities, the property welcomes travelers to experience a multi-dimensional Punta Cana retreat. Want a delectable meal with that view? Now Larimar boasts an array of 25 world-class restaurants and bars with various international cuisines and top-shelf liquors.
If you're seeking a dynamic, family and adult-friendly resort, Now Larimar offers a satisfying selection of on-site amenities and activities perfect for every group member. Just a stone's throw from nearby tour groups and local attractions, the property encourages guests to explore the region's heart-pumping excursions. From horseback riding through crystal clear waters to zip-lining through the lush jungle greenery, Now Larimar guarantees adventurous travelers a fulfilling adrenaline-laden stay. For vacationers desiring a more horizontal-oriented getaway, the resort offers tranquil spa facilities, as well as some of the finest beachside cabanas in the Caribbean. Additionally, guests have free-flow access and exchange privileges with the nearby Secrets Royal Beach Punta Cana. Because Secrets Royal Beach is an adults-only property, younger group members under the age of 18 are not permitted on the resort grounds.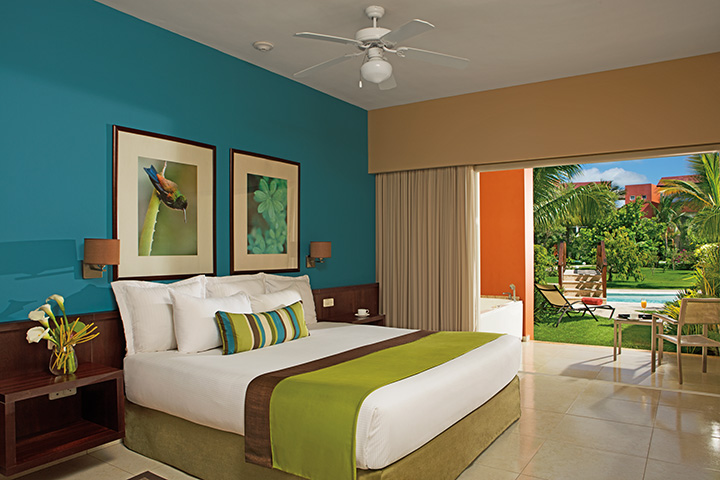 At an intermediate average per person per night, Now Larimar Punta Cana is ideal for travel groups seeking a luxurious resort experience at a relatively affordable price. Now Larimar Punta Cana offers a variety of accommodations ranging from swim-up garden Deluxe Suites to oceanfront Preferred Club Suites with elevated amenities including daily continental breakfast service, an exterior whirlpool on a private terrace, personalized check-in/check-out, exclusive pool concierge and bar service, complimentary access to the Preferred Club Lounge, and upgraded mini-bar and bath amenities.
To see more of our stellar partnered resorts, click the button below:
Have questions about planning your destination wedding? Call us now:

800-838-9313