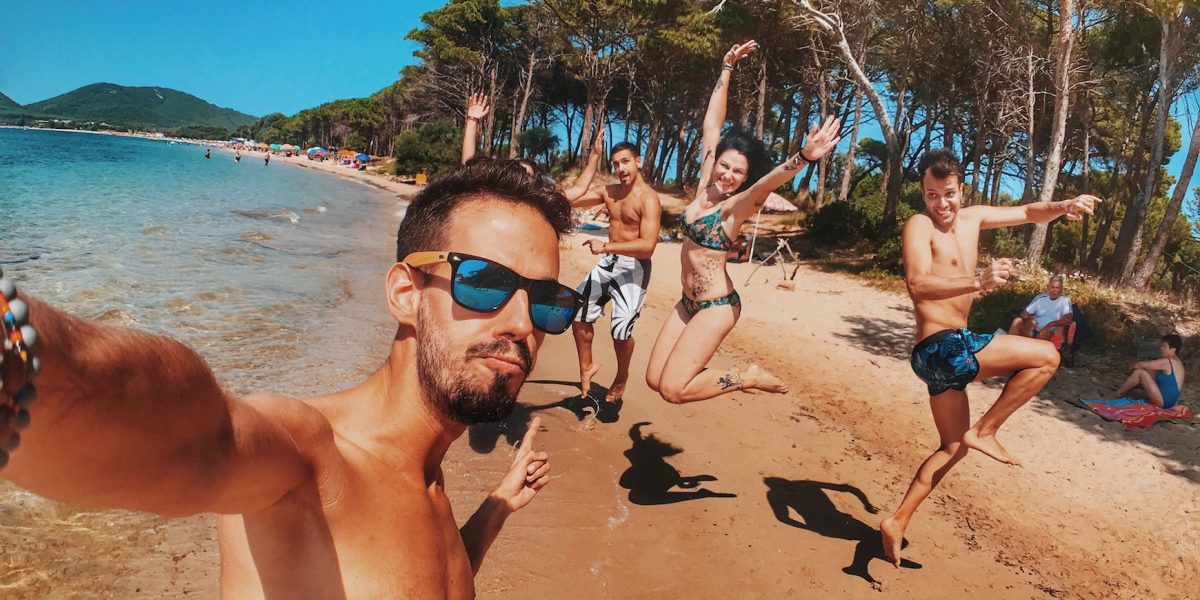 Luxury Group Vacation Resorts
For Luxury Group Vacations of 20+ Travelers!
What is considered "luxury" in this day and age? Is it the ability to order champagne and caviar at a moment's notice, or is it the seemingly endless array of exclusive amenities available at the right price? Fortunately for contemporary travelers, luxury resorts offer a wide range of the same lavish accommodations at a fairly affordable price. Additionally, such properties often include all-inclusive packages that can enable you and your guests to vacation comfortably. So, where are these magical resorts, and what can they provide at such a reasonable price? Here is a precise list of luxury group vacation resorts idyllic for large reservations seeking the height of luxury: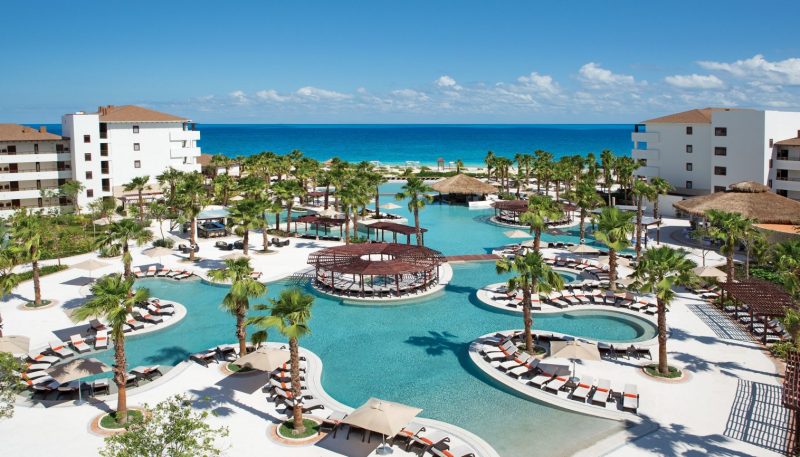 Secrets Playa Mujeres Golf Resort – Cancun, Mexico
Kicking off our list, Secrets Playa Mujeres Golf Resort represents the epitome of excellence and luxury within the adults-only realm. One of the premier resorts in the Secrets family, the property boasts a vast stretch of emerald golf fairways and refreshing infinity pools ideal for large group vacations. With a variety of activities ranging from group jet ski excursions to large spa treatment programs, Secrets Playa Mujeres ensures the finest treatment, with a tiered-pricing system so guests can choose the right room for their wallet.
Secrets Playa Mujeres Golf Resort offers 8 multi-purpose meeting spaces including a large ballroom that breaks down into 4 rooms. There are also 4 smaller executive boardrooms. Because of the size of the ballroom and adjacent meeting rooms, the resort can accommodate a variety of large group functions such as corporate conferences, seminars, or adults-only family reunions.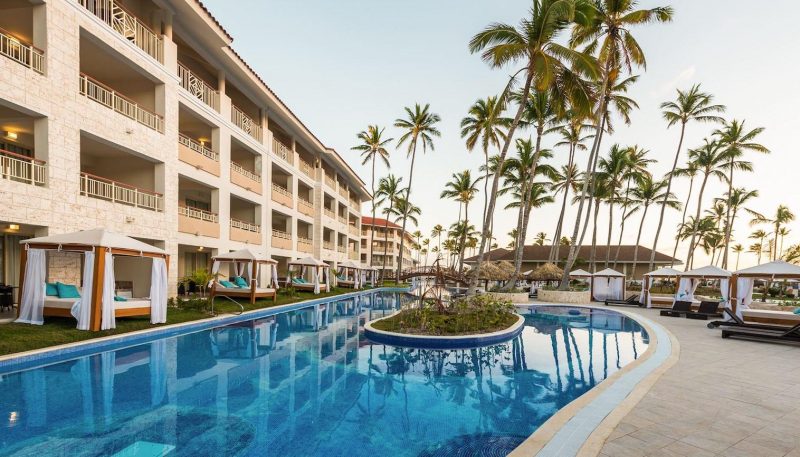 Majestic Mirage – Punta Cana, Dominican Republic
Prospering on the powdery white sands of Playa de Arena Gorda, Majestic Mirage is one of the most accommodating luxury hotels in Punta Cana. Due to its impeccable location and top-notch 24/7 service, some travelers might dismiss the resort at first glance as "too expensive." Conversely, the sun-laden property is quite affordable while offering large groups the opportunity to dine at 14 world-class restaurants and bars, as well as take advantage of exclusively placed Bali beach beds and private lounges.
There are a number of terrific meetings and event spaces that can accommodate occasions that are intimate such as family and couples' dinners, or grand as a wedding reception. Venues are indoors and outdoors, and Majestic Mirage's premier services will ensure your event is exactly as you envisioned.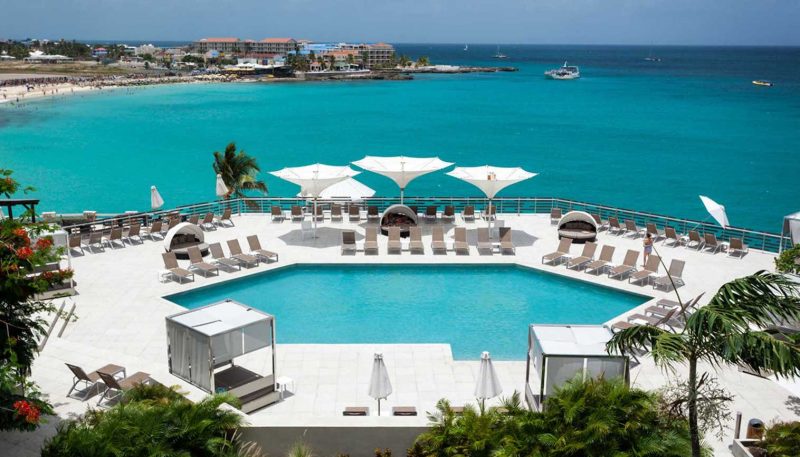 Sonesta Ocean Point – St. Martin, Caribbean Islands
Welcome to the height of Caribbean chic! Only a few minutes from the world-famous Princess Juliana International Airport, Sonesta Ocean Point provides a more intimate experience, offering a little over 100 suites. Don't let the number fool you, however. What the property might seem to lack in size makes up for globally-acclaimed amenities and accommodations such as modernist design suites and direct access to dazzling nightlife. If you're looking for a secluded large Caribbean group retreat, the eco-friendly Sonesta Ocean Point is your best choice.
There are a staggering 15 different meeting and event spaces at Sonesta Ocean Point. With versatile ballrooms, beachside venues, and more, this elegant property is prepared to accommodate any and all meetings and events, regardless of size or level of intimacy.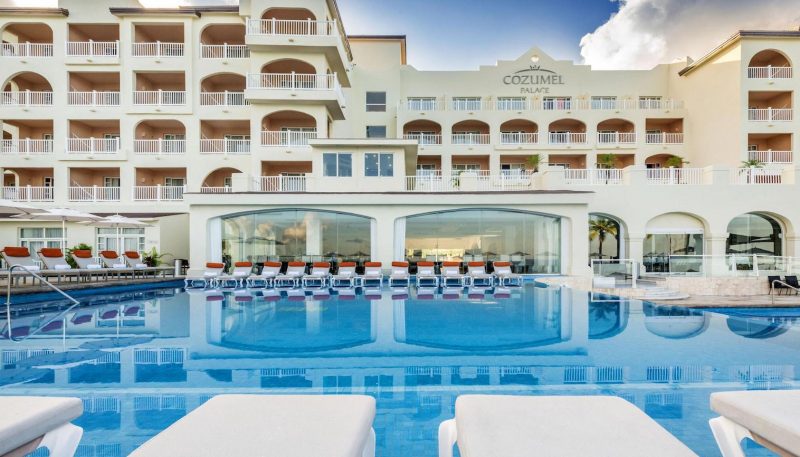 Cozumel Palace – Cozumel, Mexico
Home to some of the best snorkeling and scuba diving programs in the world, Cozumel Palace is situated perfectly near Playa del Carmen along the vibrant Mexico-Caribbean coast. Garnering an expansive fitness center, an array of shimmering pools and hot tubs, and a selection of other fun-filled excursions, the resort thrives in hosting large group vacations. Whether you're seeking a lavish shopping experience or simply hankering for a delectable set of on-site cuisines, Cozumel Palace should be on the radar for your next getaway.
The Cozumel Palace allows you to hold your corporate retreat or business trip event in style with the Mirador Ballroom, which can support a maximum of 70 people. This exclusive meeting space offers the latest in audiovisual technology as well as exquisite ocean views. The resort also offers 6 outdoor event spaces, each with a view more beautiful than the last, perfect for group trip events such as bachelorette/bachelor parties or family reunions.
Large group vacations can be difficult to coordinate. Add a steep resort bill on top of everything and you ultimately might get a below-par getaway. However, because of the presence of the aforementioned resorts, your large group vacation is guaranteed an unforgettable stay that everyone will rave about for years to come.
Want to learn more about our luxurious partnered resorts? Follow the button below to find your perfect group vacation destination now:
Have questions about planning your destination wedding? Call us now:

800-838-9313