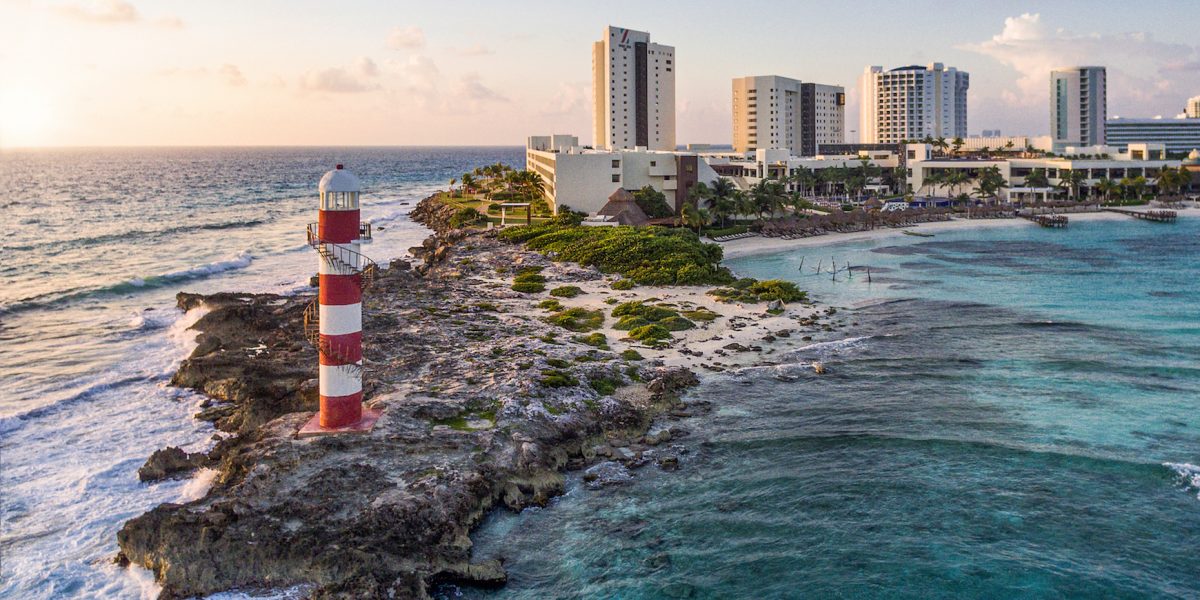 Explore Cancun
Explore an Enticing Mexico Utopia
It's 8:30 a.m. You awake to a symphony of sighing waves sweeping into the beachfront at high tide. Venturing towards the shore, you look down the beach at an awe-inspiring Mexico landscape: rows of 5-star resorts surrounded by lush greenery. Although your hotel neighbors a variety of other properties, the area feels secluded with a dash of elegance.
Prospering along the Yucatan Peninsula, Cancun is an invigorating oceanside city imbued with a mix of pure natural beauty and modern luxury. The result? A marriage of nature and lavishness that produces some of Mexico's most interactive excursions. Let's explore Cancun and find your adventure: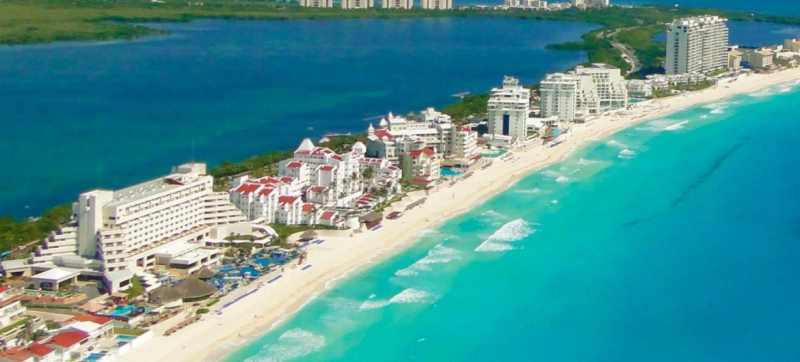 The Hotel Zone
Here's some trivia: where's the best resort row with all-inclusive benefits and 24/7 immaculate weather? If you answered the Las Vegas Strip, you'd actually be incorrect. A glorious stretch of prime real estate, Cancun's Hotel Zone houses some of the world's premier luxury resorts, heart-pumping nightlife, and golden sand beaches.
No matter where you stay in the Hotel Zone, Kukulkan Boulevard's vibrant atmosphere and elegant amenities represent the gold standard of Mexico exuberance. Start your day with a morning swim at Reflect Cancun's private beach, complete with a delectable brunch at Hyatt Ziva Cancun and all-inclusive Caribbean water sports. In the evening, take a moonlit stroll to your favorite on-site karaoke bar for an unforgettable night of splendor and cocktails.

Downtown Cancun
The Hotel Zone isn't the only party epicenter in Cancun. One of the hottest Mexico city centers, downtown Cancun beholds a diverse collection of nightlife establishments that'll instantly heighten your tropical escape. Whether you're immersed in the thick foam of Coco Bongo's themed parties or hitting up award-winning restaurants, the main drag has something for everyone to enjoy. Additionally, high-end resorts such as Now Sapphire Riviera Cancun will not only coordinate an optimal night on the town but can arrange safe travel directly from the hotel lobby.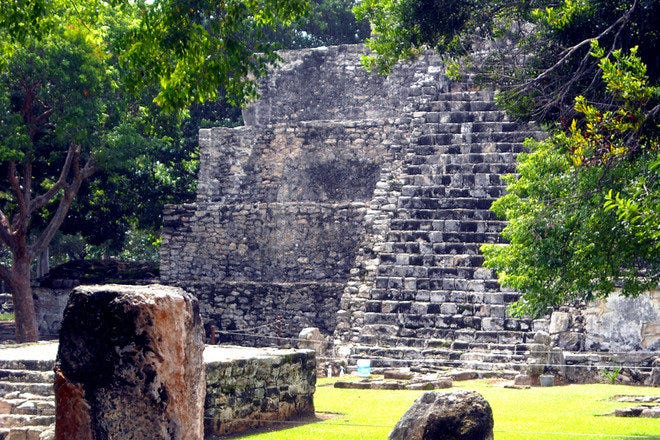 El Meco Archaeological Site
Want to explore glorious Mayan ruins without making the trek to Chichen-Itza? Cancun's El Meco is a must-see picturesque historical site that doubles as an active archaeological dig area. Nestled on the northern outskirts of Cancun, El Meco is often overlooked by tourists and accompanying tour groups, yet provides an intimate view of the ancient Mayan civilization. From a towering array of ceremonial step pyramids to expansive common areas overlooking an emerald jungle, the space radiates a humbling aura of tradition and tranquility.
There are two incredible benefits that come with touring El Meco: pricing and privacy. Much like Chichen-Itza, El Meco charges a reasonable admission fee for an entire day of exploration. Additionally, Chichen-Itza's popularity actually helps travel groups who visit El Meco. Due to lighter foot traffic, El Meco's ruins are, ironically, in pristine condition and mostly untouched by travelers.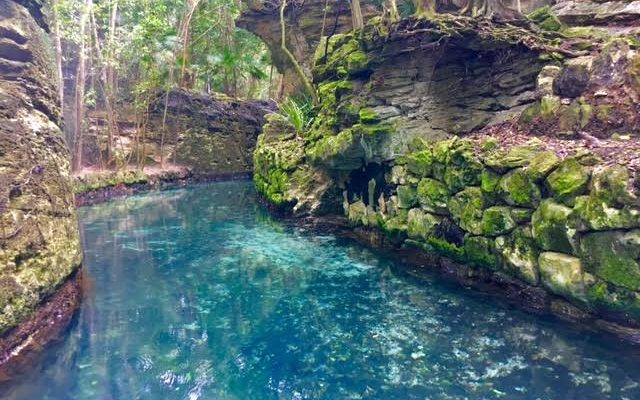 Cenotes and Water Parks
Pack up those swimsuits and a taste for adventure, because we're exploring Cancun's dazzling selection of cenotes and water parks. Cenotes, or natural pits resulting from the collapse of limestone bedrock that exposes groundwater underneath, are perfect for travel groups seeking a secluded morning swim. Another perk? Surrounded by emerald vegetation, turquoise waters, and in some locations, extraordinary limestone caverns, cenotes provide the perfect backdrops for visually-striking photographs.
If you're looking for a more contemporary version of jungle swimming, look no further than Cancun's extraordinary water parks. Situated in the heart of the Yucatan Peninsula's lush forests, establishments such as Xcaret Park thrive on delivering an immersive, action-packed experience. Whether you're zooming through a winding maze of waterslides or soaring past your peers via heart-racing zip-line courses, there's no dull moment at Xcaret Park and its competitors.
Let it be known: choosing Cancun for your next group vacation instantly elevates your itinerary. Teeming with hospitality and a seemingly endless host of engaging excursions, you and your guests will never want to leave this opulent tropical gem. At affordable prices, a Cancun retreat can actualize your dream Mexico getaway, all with a gorgeous Caribbean sunset included.
Want to learn more about our partnered Cancun resorts? Follow the button below and explore elegant all-inclusive properties:
Have questions about planning your destination wedding? Call us now:

800-838-9313