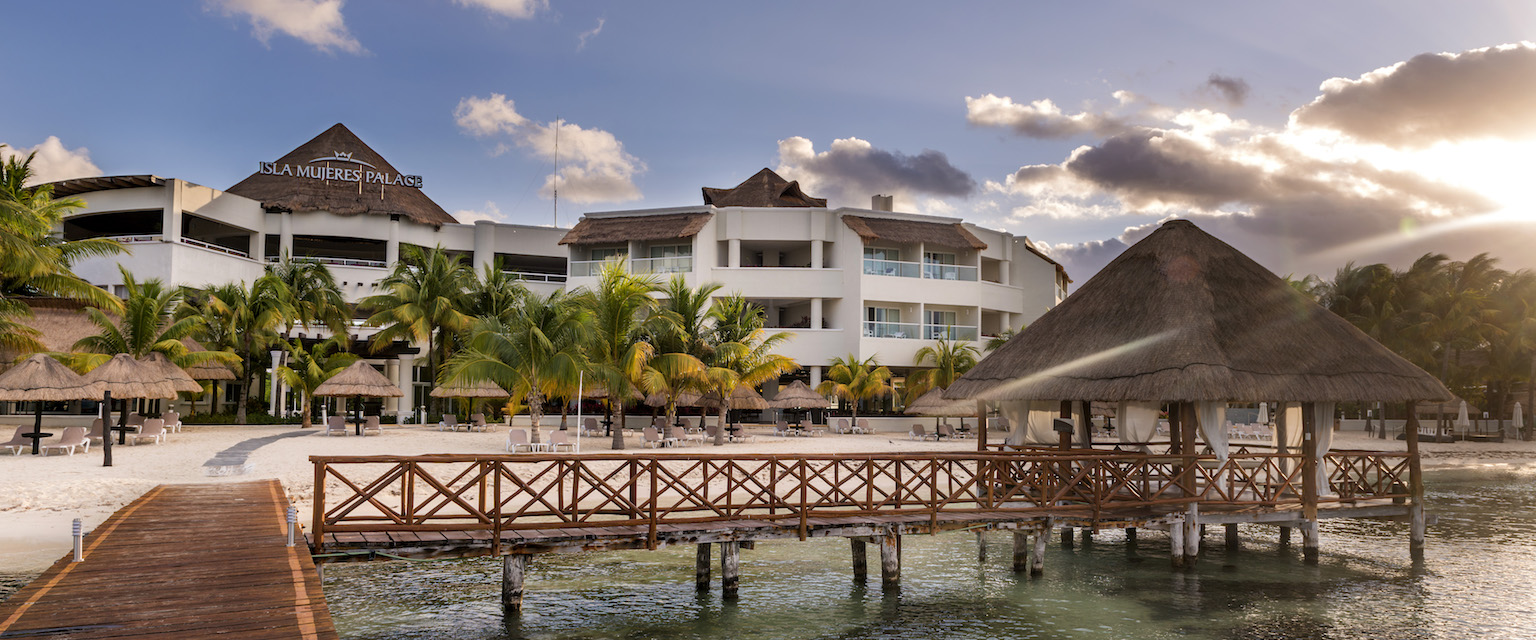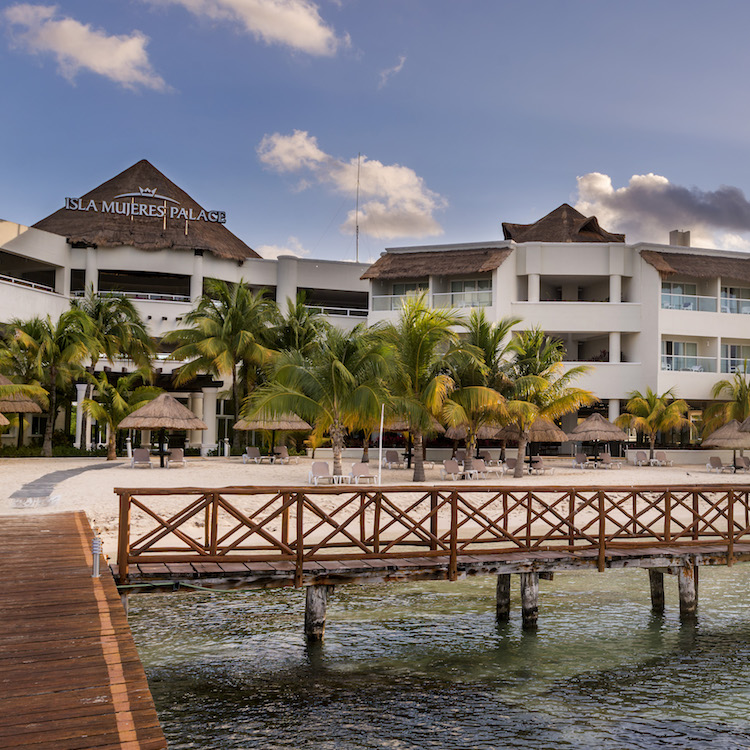 Isla Mujeres Palace
Calling all couples seeking a secluded island getaway! Perched just off the coast of the Yucatan Peninsula, Isla Mujeres Palace is perhaps the most extravagant and luxurious adults-only resorts in the region. A couples' paradise nestled on the golden sands of Isla Mujeres, the resort boasts a seemingly endless selection of activities ranging from picturesque hikes to local Mayan ruins to swimming with our marine mammal counterparts at a nearby cove. Bask in the glorious tropical sun on the property's pristine private beach, or enjoy a mouthwatering array of dishes at the many gourmet restaurants.
Spring breaks
Family reunions
Bachelor/Bachelorette parties
Corporate/incentive/meetings travel
Class reunions
Couples' trips
Spring Breaks

Family Reunions

Bachelor/Bachelorette Parties

Weddings

Class Reunions

Couples' Trips

Corporate Groups
Isla Mujeres Palace Resort Information
Isla Mujeres Palace offers a selection of suites with gorgeous ocean, resort, and pool views. Rooms ranging from Deluxe Suites to Superior Deluxe Suites offer the finest perks, as well as private balconies and personal jacuzzis perfect for sunset hot-tubbing. Guests looking for a more luxurious stay can leverage the resort's Concierge Level suites with elevated all-inclusive amenities.
Isla Mujeres Palace offers 3 multi-faceted meeting spaces including a large ballroom, an open-air Infinity Terrace, and pristine Shanti Beach capable of accommodating 80 guests. Garnering the latest A/V technology and expansive seating areas, Isla Mujeres Palace's venues are perfect for large corporate events and lavish celebrations.
$190-$275 average price per person per night. Each room is equipped with liquor dispenser, refreshed minibar, coffee maker, and air conditioning. The resort can accommodate mobility-impaired guests.
Distance from airport:
90 Minutes
The resort is located 25 miles from the Cancun International Airport (CUN). A short ferry ride is required to reach this resort.
There is a maximum of 2 adults permitted per room. Children are not permitted at this resort.
Azul | La Cevicheria | Lobby Bar | Pool & Snack Area