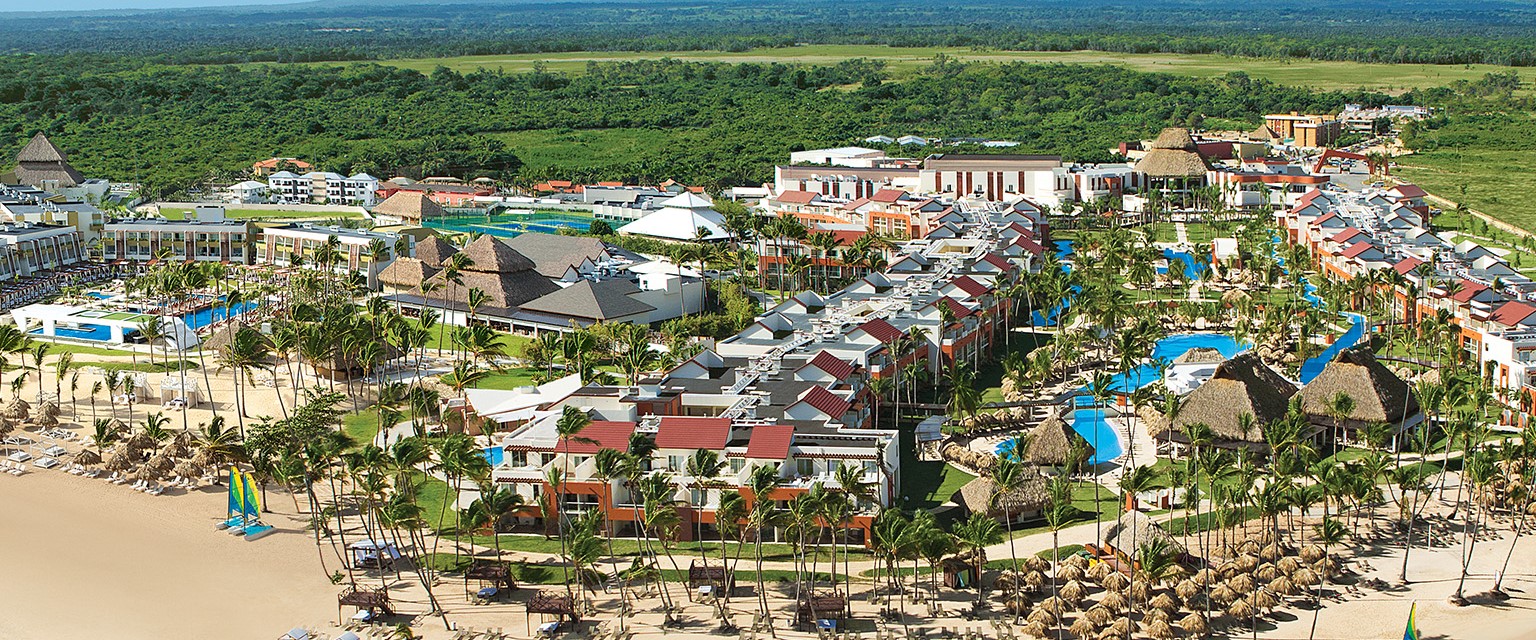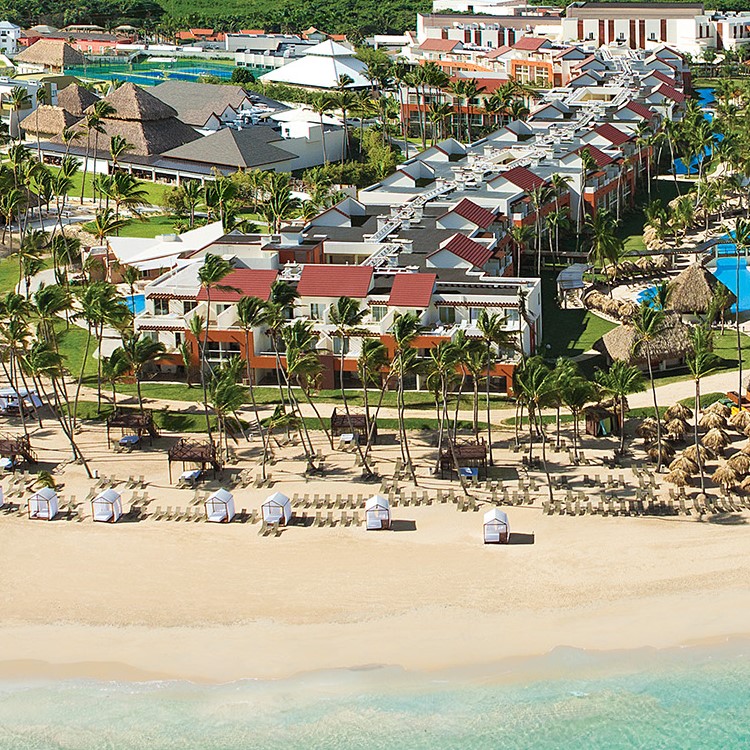 Breathless Punta Cana
One of the Dominican Republic's premier adults-only resorts, Breathless Punta Cana is all about contemporary elegance, with edgy interior suite decor and a wide selection of upscale restaurants and nightclubs. Aside from enjoying a variety of exclusive entertainment and activities such as kayaking and gourmet wine tasting, the resort's guests have full access to neighboring NOW Onyx which includes 18 additional dining and bar options. A stone's throw from natural beauty and attractions, Breathless Punta Cana's guests can hike the lush trails of Scape Park or soar through the jungle canopy via exhilarating zip lines.
Spring breaks
Family reunions
Bachelor/Bachelorette parties
Corporate/incentive/meetings travel
Class reunions
Couples' trips
Spring Breaks

Family Reunions

Bachelor/Bachelorette Parties

Weddings

Corporate Travel

Class Reunions

Couples' Trips
Breathless Punta Cana Resort Information
Accommodations at Breathless Punta Cana range from Allure Junior Suites with a tropical view to the Xhale Club Presidential Suite. The Xhale Club is available at an additional cost and includes added amenities such as upgraded mini-bar and room service, two private Xhale Club pools, and daily continental breakfast service in two exclusive lounges.
Breathless Punta Cana offers 7 flexible meeting and event spaces, the largest of which can accommodate up to 1200 people. Whether you are planning a multi-day corporate conference or elegant birthday celebration, the resort's venues are spacious and equipped with the latest audio/visual technology.
Price range:
Intermediate
$160 – $190 average price per person per night. All accommodations include air conditioning, free Wi-Fi, daily refreshed mini-bar, coffee maker, and private balconies.
The resort is located 22 miles from the Punta Cana International Airport (PUJ).
There is a maximum of 3 adults permitted per all accommodations. Children aren't permitted at the resort, and guests must be 18 or older to stay.
Kibbeh | Spumante | The Nook | Culinaria | Bites | Coquette | Spoon | Silk City | Sofrito | Barefoot Grill | After Dark | Deep Swim Up | Showstopper | Foam | Lush | Twist & Squeeze | Wink | Freestyle Swim Up | The Bar